↓
Continue Reading To See This Amazing Video
Whether you're a Florida resident or planning a visit to the Sunshine State for some top-notch boating, what's the deepest lake in Miami-Dade County? Located in the southeasternmost portion of Florida, Miami-Dade County is home to roughly 3 million people. It is also the only county in the United States with a hyphenated name! If you are a Miami-Dade County resident, where can you find the deepest lake in your county?
In this article, we'll go over the deepest lake in Miami-Dade County. Not only will we discuss just how deep this lake is and why. We'll also address what you can do there, where it is located, and the types of animals in Florida that call this lake home. Plus, we'll compare the deepest lake in Miami-Dade County with other deep lakes in Florida to see how it stacks up. Let's get started!
The Deepest Lake in Miami-Dade County: West Lake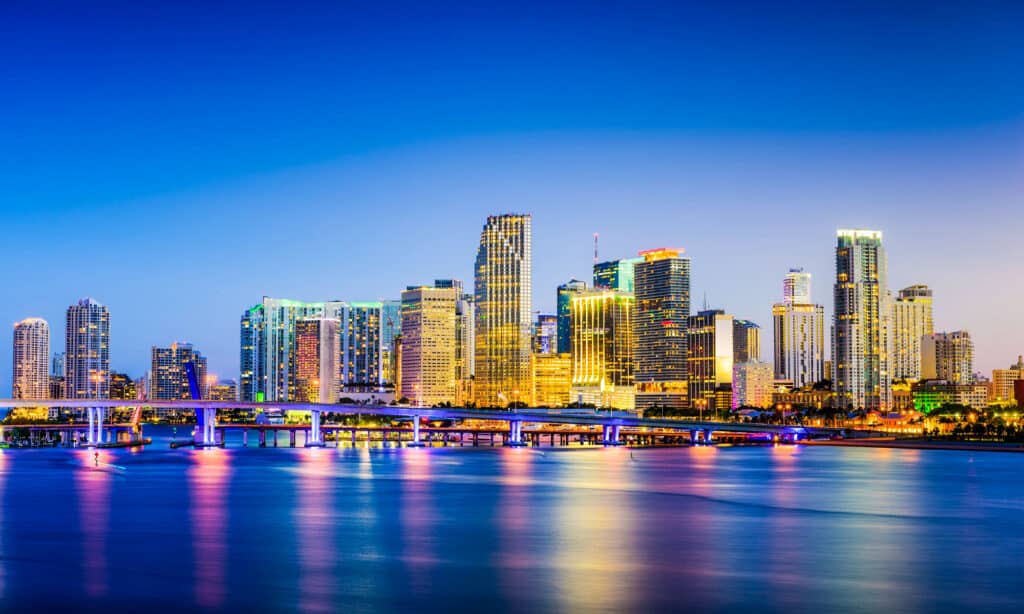 With a varying depth depending on the time of year and proximity to the ocean, West Lake is the deepest lake in Miami-Dade County, with a depth of 20-30 feet. It is found along the southern edge of the state of Florida, within Everglades National Park. At nearly 4,000 acres, West Lake offers visitors both a fantastic Everglades experience as well as views of the nearby ocean.
West Lake is one of the largest lakes found within Everglades National Park. It is connected to many other smaller lakes via narrow channels that are only accessible via canoe or kayak. In fact, West Lake has a boat launch location, but motorized boats that can produce more than 6 horsepower are prohibited.
Given the proximity to the ocean, West Lake is primarily freshwater, but also likely influenced in part by saltwater that travels through nearby channels with the tides. That's why the depth of this lake varies. West Lake is also not commonly utilized by fishermen given its shallowness and variability. Like many other waterways in the Everglades, West Lake is also famous for its alligator and crocodile populations, another potential deterrent for boats!
Recreation Near West Lake
Given that West Lake is located within the Everglades National Park system, it offers visitors plenty of recreational opportunities. However, this is also Florida. You'll need to be prepared when it comes to potentially dangerous wildlife as well as wild and wet weather! West Lake is large and glassy for much of an average day, but it can easily get windy and stormy without warning.
However, it is a relatively underutilized lake when it comes to paddling and boating, so taking advantage of a lack of crowds may be something you are interested in. West Lake's primary attractions include an overlook that shows off both the lake and the sea, as well as an interpretive boardwalk. This half-mile trail leads guests over the shallow shoreline of West Lake. It offers visitors information about local wildlife as well as a chance to walk through mangrove trees, up close and personal!
Swimming is prohibited in West Lake, though some fishing is allowed so long as you follow strict rules and guidelines. The Everglades are an extremely delicate ecosystem, and West Lake is largely left alone. This means that some paddling or boating may prove difficult if debris has piled up, particularly in the channels that make up the West Lake Canoe Trail.
Wildlife in West Lake
As you may have already guessed, crocodiles and alligators are common wildlife found in West Lake. This may make you pause if you are planning a kayak excursion on this particularly infested body of water! However, unless you are swimming (an illegal activity in any body of water found within Everglades National Park), these basking reptiles are unlikely to interact with you.
Maintaining a safe distance from all wildlife in and around West Lake is a good idea. The National Park Service recommends 20 feet as a safe distance. Besides the opportunity to get up close and personal with an alligator or crocodile, you may also see some of the following animals near West Lake:
Many different types of snakes
Many different types of turtles
River otters
White-tailed deer
Many different types of birds
Other Lakes in Miami-Dade County
There are at least 40 different lakes found within Miami-Dade County. Many of these are manmade, under 20 acres, privately owned, and of negligible depth. Florida is no stranger to water, and both fresh and saltwater lakes, rivers, and waterways are found throughout this county! The city of Miami lies within Miami-Dade County, which means that there are plenty of inhabitants likely looking for water recreation!
Also located within Everglades National Park, here are some other lakes that are likely as deep as West Lake, with similar recreational opportunities:
Long Lake
Henry Lake
Little Henry Lake
Monroe Lake
Middle Lake
The Lungs
Seven Palm Lake
Cuthbert Lake
How Deep is West Lake Compared to the Deepest Lake in Florida?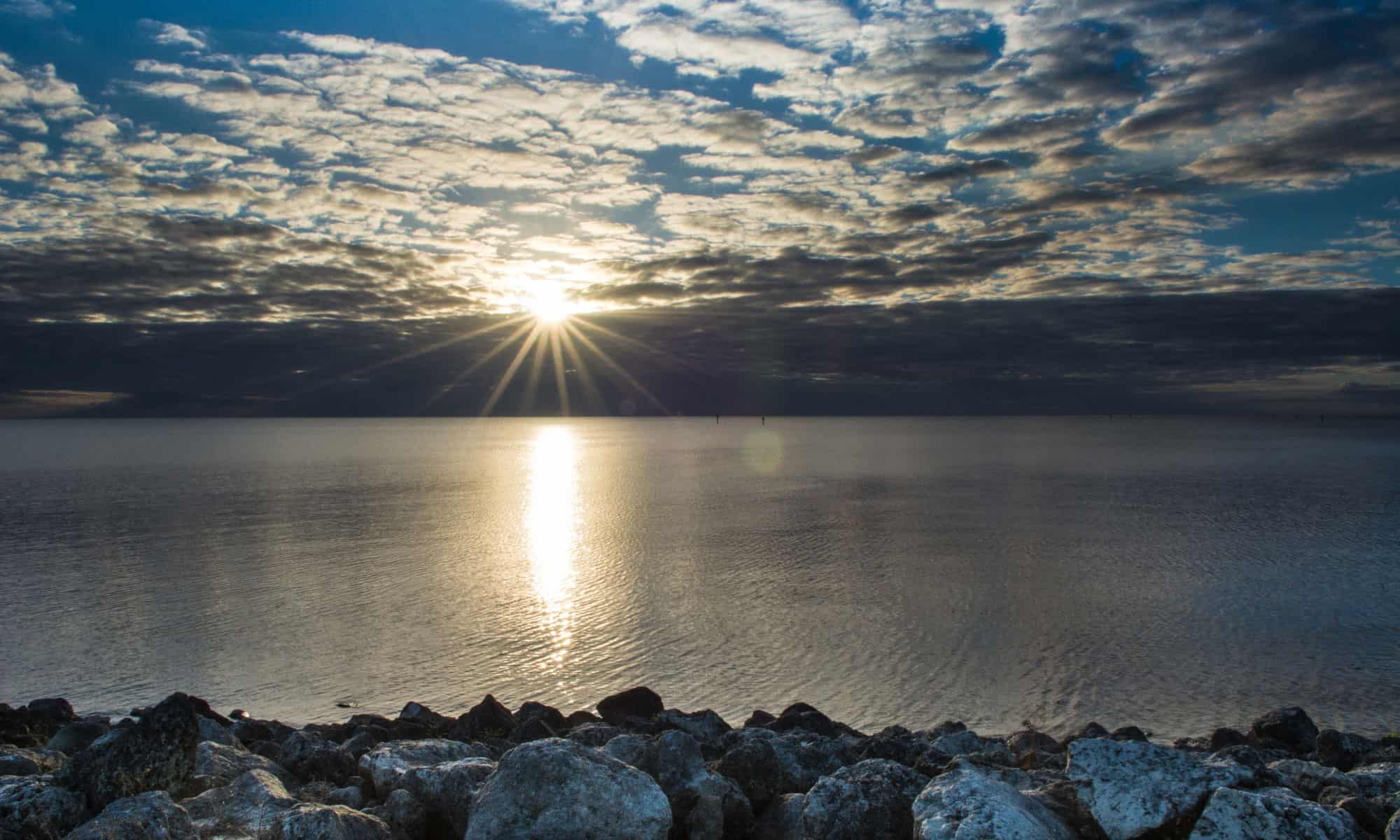 The deepest lake in Florida is the aptly-named Deep Lake. Located in Seminole County, Deep Lake is known as a sinkhole lake and has a depth of roughly 90 feet. The largest lake in Florida is Lake Okeechobee, with a depth of under 20 feet! There are plenty of unique and interesting bodies of water to explore in the Sunshine State, with West Lake only being one of many!
Up Next:
More from A-Z Animals
---
The Featured Image
---