Key Points:
"Alligator Alley" is a section of Interstate 75 running through the Everglades of Florida.
Measures have been taken to prevent wildlife road crossings and car collisions.
Often, alligators can be spotted in the canals and waterways separating lanes of the interstate.
The Everglades is the only place on the planet where alligators and crocodiles exist in one place together.
If you've ever driven through Florida from the state's western coast to Miami, you've almost certainly been through "Alligator Alley." The highway is a segment of Interstate 75, which stretches approximately 1,800 miles from Miami to the Canadian border. However, the route continues for 80 miles through the Florida Everglades. This area is dubbed "Alligator Alley." Tourists and locals alike share this road, which takes its name from the neighboring marshes, home to many Floridian alligators.
It was previously walled off because of multiple wildlife-car collisions that cascaded over time. This protects both alligators and endangered animals such as the Florida panther, as well as any passing visitors. Thankfully, adequate fencing was completed in the mid-1990s, making it safe for both people and wildlife to travel down this gorgeous route!
The History Of Alligator Alley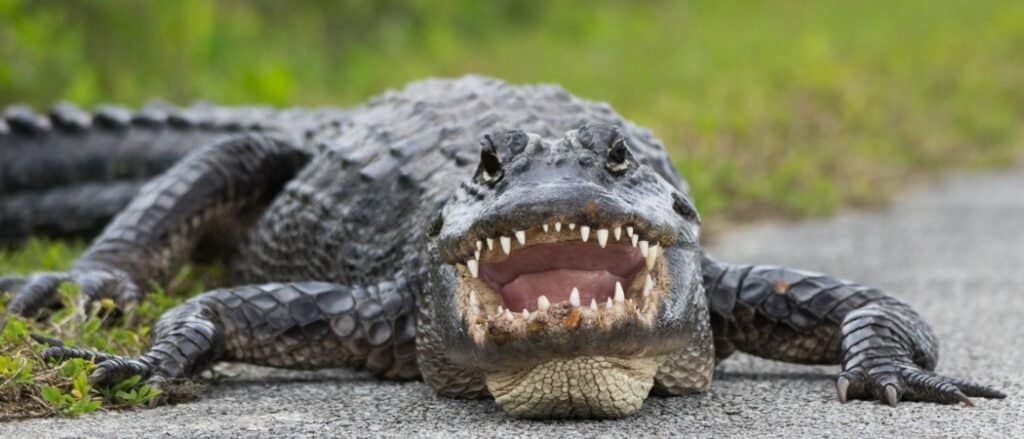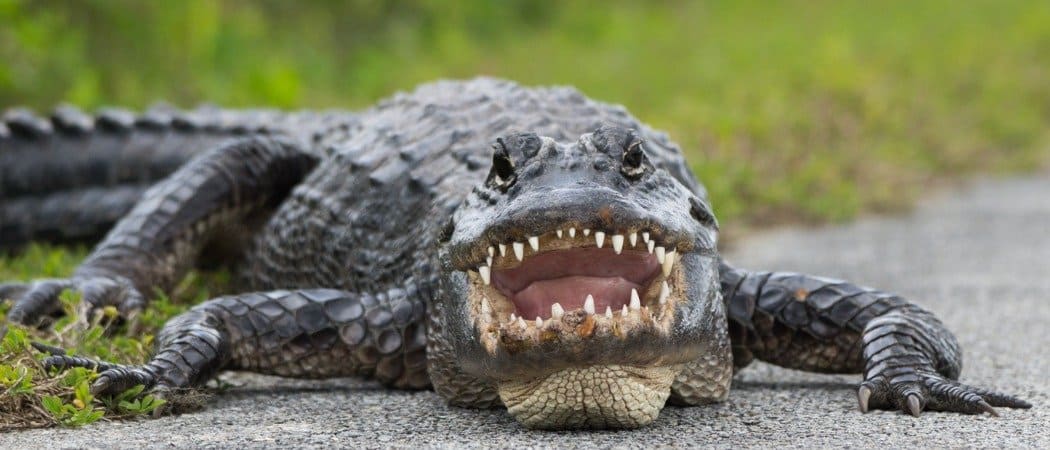 Concerns regarding water flow obstruction through the Everglades National Park through US-41 and the Tamiami Trail led to the construction of FL-84 routing in 1964. The "Everglades Expressway" was the initial name for the FL-84 extension. It was initially built as a 78-mile toll road connecting Naples/Fort Myers in the southwest with Miami/Fort Lauderdale in the southeast.
Name Origin
During construction, the extension was dubbed "Alligator Alley" because the American Automobile Association believed it would be a waste of space for cars and instead serve as an "alley for alligators." Many opponents said that the road was built with a brazen disregard for basic safety and did not go where its proponents claimed it would.
Design
Over time, the two-lane FL 84 became known for its poor design and the numerous accidents it caused because of motorists trying to pass one another. Even though a two-lane road was initially intended, investigations showed that a four-lane split roadway was necessary. Several environmental modifications and lane widenings were completed in the corridor between 1986 and 1992, allowing more water to flow through the Everglades. In November 1992, Alligator Alley was christened I-75 to complete the 4-way freeway link between Tampa and Miami.
Safety Measures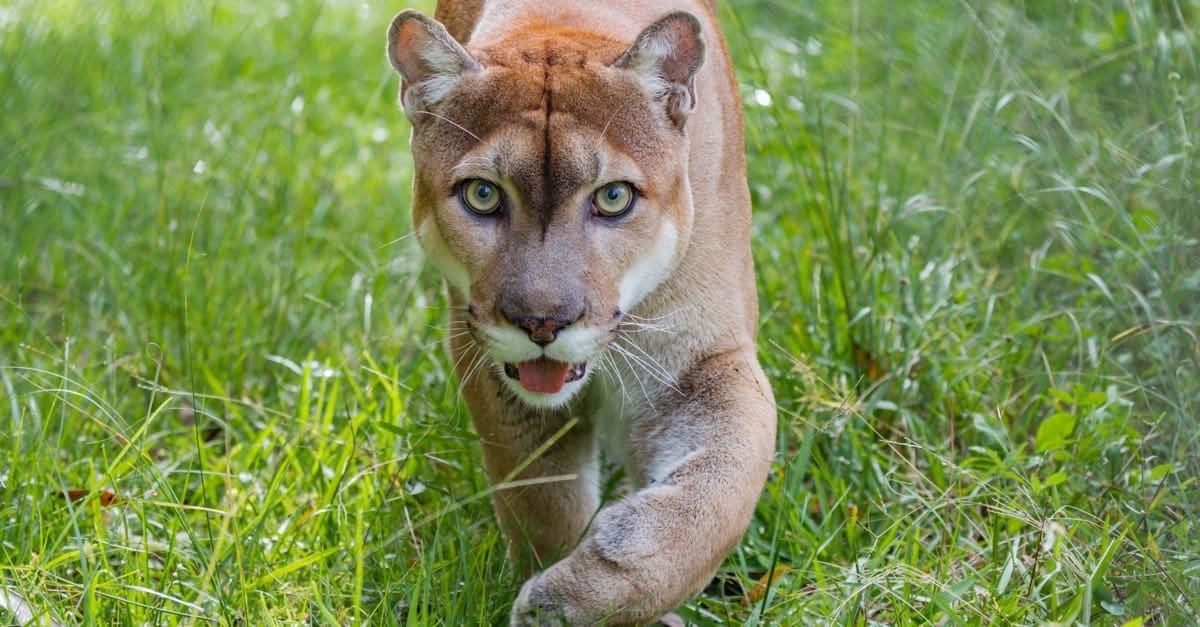 After the highway was expanded, the number of accidents arising from passing traffic decreased, but there were still many incidents involving wildlife. Alligator Alley was becoming a common roadkill destination for Florida panthers. Crews have since erected wildlife fencing to create a safe habitat for wildlife while also protecting drivers. This includes a 10-foot fence from Naples to the Faka-Union Canal, a 9-mile stretch of Interstate 75. A 10-foot fence with barbed wire on top is also in place on both sides of the highway east of the canal, where animal crossings are constructed beneath the roadway.
Alligator Alley And The Florida Everglades
As one drives from east to west along Alligator Alley, they pass through the populous Naples area with its well-kept golf courses, the wilds of Big Cypress Swamp, and the sawgrass marshes of Water Conservation Area 3. It runs between Naples and Fort Lauderdale, cutting through the Florida Everglades.
The 1.5 million acres of land and wetlands that make up the Florida Everglades constitute a large ecosystem. Most alligators live in the southeastern coastal lowlands in freshwater lakes, ponds, rivers, and wetland habitats, both natural and man-made. An estimated 5 million alligators live in the southeastern United States, where they are widely dispersed. Even though alligators are found throughout the United States, they are best known for inhabiting the state of Florida. The number of alligators in the Everglades is thought to be around 200,000! A fun fact is that the Everglades is the only place on the planet where alligators and crocodiles exist in one place together.
Alligators are a common reptile in Florida and one of the oldest reptilian species. Growing up to 12 ft long and weighing around 500 lbs, these guys are surprisingly fast for their stature, able to attack prey at 20 miles per hour. Luckily, humans aren't part of the alligator diet, so we need not worry about them hunting us, necessarily. The only times alligators really attack humans is if we are in their territory or on other, very rare occasions.
What's It Like Driving Alligator Alley Through The Florida Everglades?
Alligator Alley is a wonderful place to watch wading birds in flight and at rest, as well as alligators lurking along the canal banks. While the Everglades are beautiful, you'll have to drive through a lot of marshlands, as it stretches for nearly 80 miles. No matter where you begin your journey on Alligator Alley in Florida, you'll be driving through vast swaths of the Everglades. Make sure you look up any rest areas you might come across, as there are only a few of them! Before setting out on your excursion, be sure you have enough gas, have used the restroom, and are well-fed.
Wildlife In The Everglades
Known as one of the world's most diversified ecosystems, the Everglades is home to a wide variety of wildlife. You may miss some of the species if you don't know what to look for. The subtropical wetland ecosystem supports a wide range of plant and animal species, with alligators serving as keystones. Believe it or not, the Burmese python was accidentally dispersed into the Everglades by Hurricane Andrew when it destroyed a snake facility, and also pet owners abandoned snakes in the area, making them invasive to the environment.
The following is a broad range of the diverse wildlife that can be seen in the Florida Everglades:
American Alligator
Coral Snake
Egret
Florida Panther
Fox
Largemouth Bass
Skunk
Turkey Vulture
Is Alligator Alley Safe To Travel?
Driving through Alligator Alley in the Florida Everglades, despite its scary moniker, is completely safe if you take the proper measures. Overpasses keep you out of the muddy waterways below and a high fence keeps animals off the road. The stretch of highway is safe to drive at night, contrary to widespread belief. It's important to remember that the only sources of illumination along the road are light posts and the headlights of passing automobiles.
Following the posted speed limit is critical! As a result of the wide, open roads, you'll be inclined to speed up. However, the most common fatal car accidents are linked to driving at excessive speeds, particularly along Alligator Alley. The sight of stranded vehicles on the side of the road is also common. Make sure it doesn't happen to you! Have a fully charged cell phone, as well as AAA or roadside help in case of an emergency. Even if it is declared "safe," this is not the kind of highway you want to be trapped on at 2 a.m.!
Tips For Driving Down Alligator Alley
Rare as it may be people have reported seeing alligators close by along their trek. Alligators are more inclined to attack if they consider an approaching vehicle to be too close. Staying in the car and only stopping at approved rest places is therefore advised. There are various attractions to see from the window of a car in Alligator Alley, including the alligators.
Here are some other tips to help you if you plan to travel to Alligator Alley:
Make sure to include rest stops in your travel plans!
Eat prior or bring a cooler to keep your food fresh.
Always follow the posted speed limit.
Keep a safe distance from alligators on the road.
Alligators should never be approached or fed.
If you see an alligator on the road, DO NOT get out of your car.
Avoid alligator nests at all costs.
As you would at any other time, refrain from tailgating.
Enjoy the scenery and the ride!
What Happens If You Hit An Alligator In Alligator Alley?
Is an alligator blocking your path? The safest course of action is to come to a complete stop and avoid any other vehicles. Hurting or killing an alligator is against the law in Florida, and violators face a $2,500 fine and up to 30 days in jail. Never try to move an alligator on your own. Wait until the alligator has crossed the road before continuing your journey. Safely drive around it if possible. Only do this if it is still and doesn't appear to be going anywhere. Alligators should be removed from the road by experts, rather than attempting to remove them yourself. Never, ever try to solve an alligator problem on your own!
What Is "Old Alligator Alley?"
To get across the southeastern tip of Florida's peninsula, you can take the modernized I-75 or the historic Tamiami Trail (U.S. 41). Between Florida State Road 60 in Tampa and US 1 in Miami, the Tamiami Trail stretches for 275 miles. North-south stretches until Naples when it turns east-west across the Everglades. About 25 miles further north, Alligator Alley runs parallel to the Tamiami. The Tamiami Trail, built in the late 1920s, was the first highway to cross the wetlands.
Although "Alligator Alley" is a popular tourist attraction, many individuals claim to have driven it multiple times without spotting an alligator. When it comes to scenic views, the Tamiami Trail is said to be the best route. There is also an alternate route off Tamiami Trail, a historical road that once linked West Coast Florida with South Beach, Florida. In the Big Cypress National Preserve, this stretch of road is known as "Loop Road." At times, you'll encounter a lot of alligators in this area, which runs alongside Route 75.
In Conclusion
Alligator Alley has long had a bad reputation: it was initially regarded as a waste of time, and then as dangerous. However, driving down Alligator Alley is the quickest way to the Florida Everglades National Park for residents in Broward and Collier Counties. If you have the time and are looking for a scenic route, take the Tamiami Trail across the Everglades, which offers numerous opportunities to observe wildlife and take in the landscape. Regardless of your route, if it passes through Alligator Alley, you may still encounter Everglades animals and make some interesting stops. And here's a tip: visit the Everglades in the winter for the best wildlife watching and fewer mosquitoes!
The photo featured at the top of this post is ©
---