With a variety of desert habitats, there are a number of endangered animals in Arizona. From large to small, Arizona is home to some animal species that are only found within the state's borders. Even more animal species may indeed still be living in Arizona, but their populations are so small that it is difficult to tell whether or not they still call the Grand Canyon State home!
In this article, we will go over a few of the most interesting endangered animals living in Arizona to this day. We'll address if these animals are found anywhere else, as well as the current threats that they have to face. From habitat loss to mysterious species-related issues, let's talk about endangered animals in Arizona now!
Endangered Animals In Arizona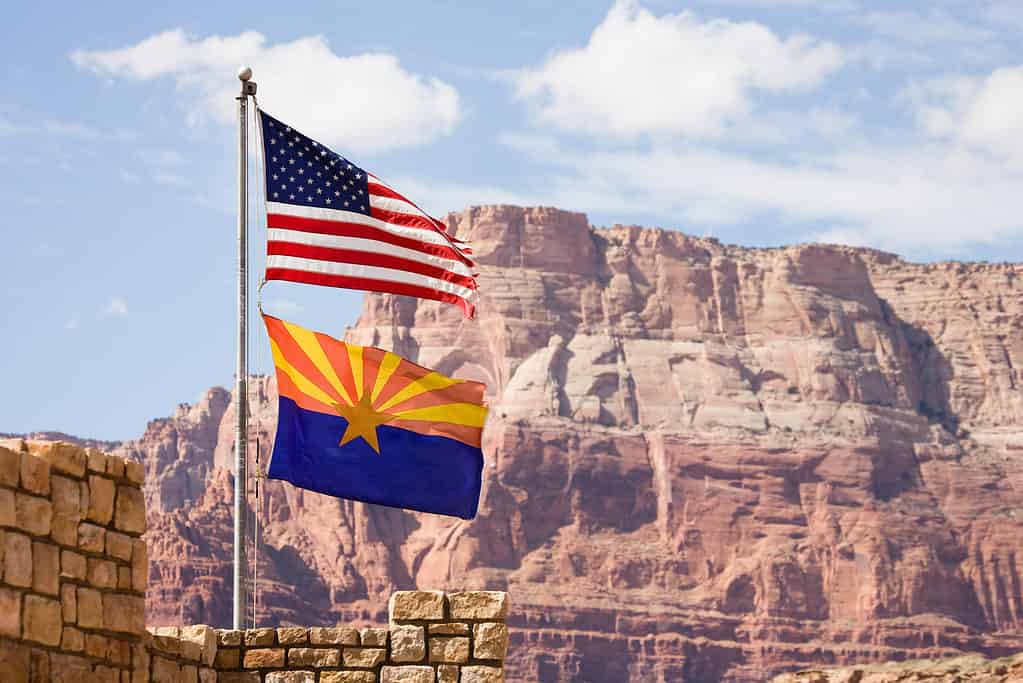 There are at least 30 threatened and endangered animal species currently found in Arizona, according to the IUCN Red List. Some of these animals are endemic to Arizona and the states nearby. There are also a variety of conservation efforts happening in the state of Arizona to better protect some of our most vulnerable creatures. Here are only 7 of those animals.
Mexican Wolf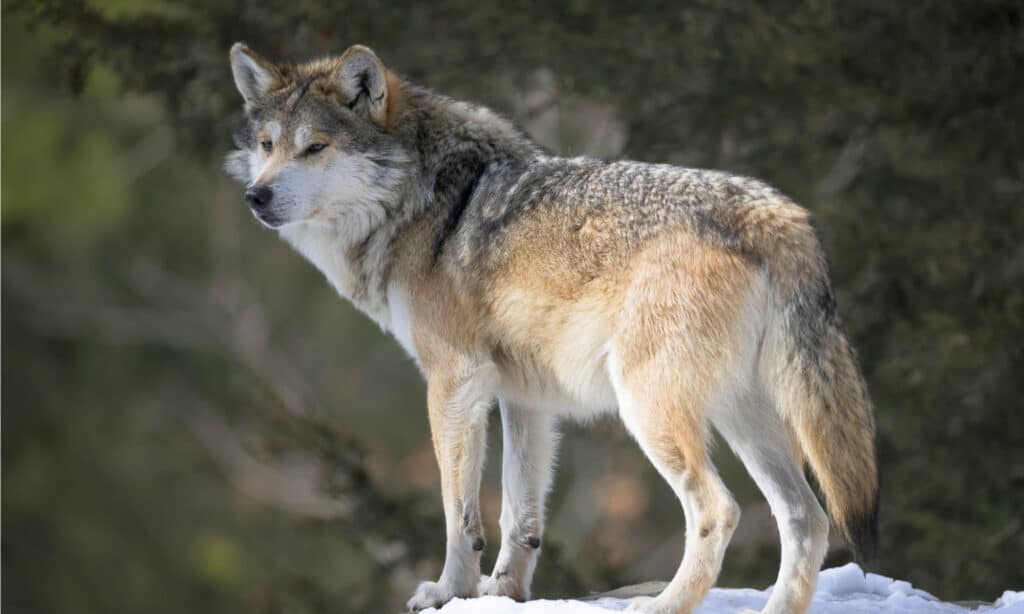 Also known as a Lobo, Mexican wolves have been considered endangered by both the IUCN and the United States Endangered Species Act since the 1970s. They once occupied portions of Texas but have since gone extinct in that state. However, through a number of conservation and reintroduction efforts, Mexican wolf populations have taken root in New Mexico and Arizona.
In fact, nearly a dozen Lobos were released into the Apache National Forest in Arizona back in the 1990s in an effort to stabilize the population. Hunting and illegal killing as well as habitat loss are the primary reasons why the Mexican wolf is an endangered animal in Arizona. Less than 300 Lobos live in Arizona and New Mexico combined.
Black-Footed Ferret
Native to North America, black-footed ferrets have been endangered for quite some time. In fact, they were declared extinct within wild populations as early as the 1990s. While back on the list of endangered animals rather than extinct ones, black-footed ferrets are incredibly rare. The primary reason for their rarity is due to their dietary preferences: they feast on prairie dogs. However, due to habitat loss and various diseases plaguing prairie dogs, black-footed ferrets suffered huge losses as well.
Nowadays, there are a few black-footed ferret groups that are thriving in the wild, particularly in Arizona. Some populations have begun to sustain themselves in the wild yet again, though science is also on the side of the black-footed ferret. In 2020, the very first endangered animal species was successfully cloned, and it was a black-footed ferret named Elizabeth Ann!
Jaguar
While it may surprise you to hear, jaguars do indeed live in some locations in the United States. However, they are considered an endangered species in Arizona, with not very recent sightings occurring in the Santa Rita Mountains. Once found in California and Colorado, jaguar populations have declined due to poaching and a loss of habitat. Beautiful and misunderstood, there is currently a Jaguar Recovery Plan in development. This process has reserved a portion of Arizona as a habitat for these big cats.
Relict Leopard Frog
Uniquely spotted and extremely rare, the relict leopard frog is endangered and endemic to the United States. Found in freshwater, this leopard frog has only ever been seen in Arizona, Utah, and Nevada. Nowadays, sightings have only been mentioned in the Lake Mead National Recreation Area, a National Park located on the border of Arizona and Nevada. Invasive species and a loss of habitat have greatly affected this frog, which is likely why it is only found in a single, protected area.
Mojave Desert Tortoise
Another rare and endangered animal in Arizona has to be the Mojave desert tortoise. A number of factors have led to the decline in the Mojave desert tortoise population, including disease, low reproduction rates, proposed land development, and illegal harvesting. These long-lived tortoises can be adopted in multiple states, but only through certain programs. The Tortoise Adoption Program in Arizona is one such organization, assisting in the education and safe relocation of many Mojave desert tortoises!
Yaqui Catfish
Classified as Ictalurus pricei, the Yaqui catfish is native to both Mexico and Arizona. Named after the river it is primarily found in, the Yaqui catfish is extinct in all other states save Arizona. In fact, only a small population of Yaqui catfish are found within the state, namely in the San Bernardino National Wildlife Refuge. This refuge is home to a number of other endangered fish species as well.
Three Forks Springsnail
Speaking of species that are only found in a particular portion of the state, the Three Forks springsnail is an endangered animal in Arizona. Found only where three separate forks of the Black River meet, this small gastropod lives nowhere else in the world! It is largely endangered due to water pollutants, invasive species, and habitat loss.
Summary Of 7 Marvelous Animals Living In Arizona That Are Endangered
| Rank | Animal |
| --- | --- |
| 1 | Mexican Wolf |
| 2 | Black-footed Ferret |
| 3 | Jaguar |
| 4 | Relict Leopard Frog |
| 5 | Mojave Desert Tortoise |
| 6 | Yaqui Catfish |
| 7 | Three Forks Springsnail |
---