↓
Continue Reading To See This Amazing Video
Key Points
Florida is home to over 100 bike trails, its longest is 52 miles long.
The trailhead of the state's longest trail is at Green Springs Park in Deltona.
Florida's longest trail ends in Parrish Park and the Merrit Island National Wildlife Refuge.
Whether you are looking for the perfect day trip or you want a trail to take you to the beach, Florida has an extensive system of bike trails to choose from throughout the state. If you are looking for a long ride or a "century ride" (100 mile trip) then Florida is the place for you. Let's take a look at the longest biking trail in Florida!
How Many Bike Trails Are In Florida?
There are more than a hundred different bike trails in Florida. The state has miles of smooth paved trails and adventurous off-road trails for mountain biking.
The Longest Biking Trail In Florida
The longest biking trail in Florida is the East Central Regional Rail Trail. This is the longest paved rail trail in Florida. It was completed May 20, 2021 making it 52 miles long from Titusville in Brevard County to DeBary in west Volusia County. Many of the bike trails in Florida are called rail trails meaning they are built along the lines of old railroad track routes.
Where Does The Trail Start And End?
The East Central Regional Rail Trail is NE of Orlando. The trailhead is at Green Springs Park in Deltona. Before you start your trip, stop and spend a little time in Green Springs Park. There is a small sulphur spring that has milky green waters. The trail travels east through Osteen to Maytown with this section being 18 miles. Heads up that Maytown is a ghost town. There is parking and a portalet and look for "Vergies Pit Stop" where there are a few beverages and snacks for sale on the honor system. From Maytown the trail splits. You can go Northeast to Edgewater which is another 18 miles or head Southeast through Mims to Titusville. This leg of the trail is 15.5 miles.
At the end of the trail in Edgewater there is Rotary Park which has restrooms, a playground, picnic tables and parking. The trail end in Titusville ends at Parrish Park and the Merrit Island National Wildlife Refuge. The park has parking, restrooms, picnic tables and a boat ramp.
Is The Trail Just For Bikes?
No, it's not only for bikes. The trail is paved and enjoyed by bikers, hikers, joggers and inline skaters as well.
Wildlife Along The Trail
The trail goes through some pretty remote areas so there are plenty of opportunities for wildlife viewing. As you bike through forests and cypress swamps be sure to keep your eye open for:
Additionally, the Merrit Island National Wildlife Refuge is home to large variety of wildlife including:
358 species of birds
140 species of freshwater and saltwater fish
15 federally listed threatened and endangered species
The Top 10 Best Bike Trails In Florida
Although this could be subjective, based on usage and popularity, the following are some of the top trails in Florida.
East Central Regional Trail: 52 miles
Withlacoochee State Trail: 46 miles
Van Fleet State Trail: 29 miles
Pinellas Trail: 29 miles
Sanibel Island: 25 miles
West Orange Trail: 22 miles
Legacy Trail: 18.5 miles
Gainsville-Hawthorn State Trail: 16 miles
Jacksonville Baldwin Rail Trail: 14.5 miles
Shark Valley Trail: 14.5 miles
What Is The Longest Off-Road Bike Trail In Florida?
The Marjorie Harris Carr Cross Florida Greenway and Santos Trails are 183 miles of off-road biking. This trail goes from the Gulf of Mexico to the St. John's River and includes cities like Ocala, Belleview, Palatka, Inglis, and Dunnellon. Near Ocala there is a landbridge that is used by wildlife to safely cross Interstate 75. Deer, fox and possums often cross the bridge in the cover of night. Humans can bike, hike or horseback ride across the bridge as well. The landbridge is lined with natural habitat to encourage wildlife to feel safe.
For some challenging mountain biking, check out the Santos Trail System that has three different levels of difficulty including a vortex freeride area for advanced bikers.
The Future Longest Bike Trail In Florida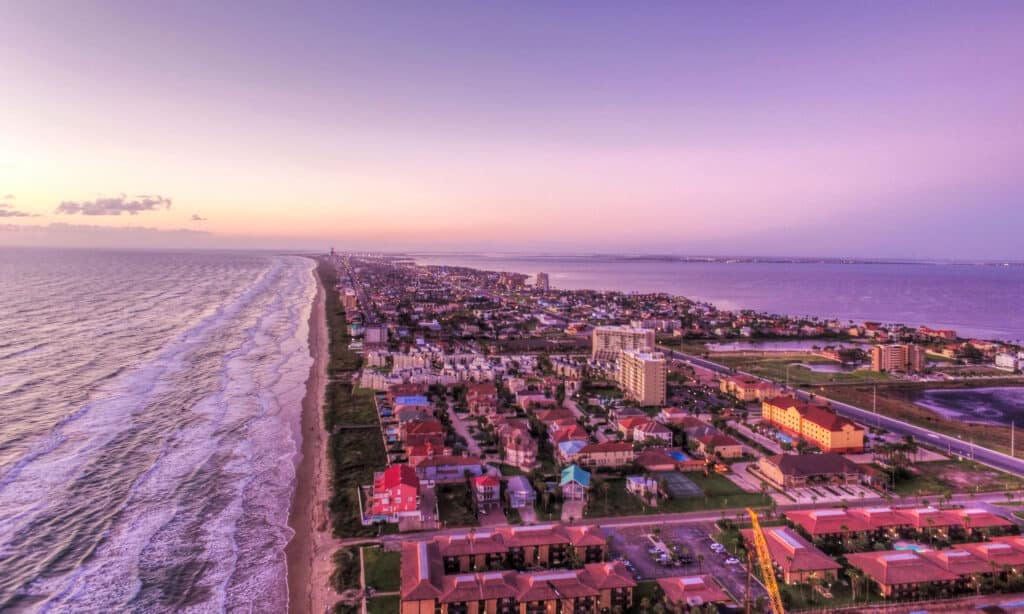 The Coast-to-Coast trail will be 250 miles long and cross the state from the Atlantic Ocean to the Gulf of Mexico. Many of the trail mentioned above are a part of the trail as counties come together to help support this project. The Coast-to-Coast Trail will go from St. Petersburg to Tarpon Springs up to Brooksville, over to Winter Garden across to DeBary and down to Titusville with the las stretch going through the Canaveral National Seashore to reach the Atlantic Ocean. Some outfitters will map out a four day trip with stops at popular restaurants along the way and then give you a ride back at the end of the trip.
Is There A Bike Trail From Florida To Maine?
Yes! The East Coast Greenway is a trail that goes from Florida to Maine and is 3,000 miles long! That is way more than a "century ride". It goes through 15 states and passes through 450 cities and towns. You may be surprised to find out that the trail starts in Key West, Florida (not the north end of Florida) and goes all the way to the Canadian Border in Calais, Maine. There are several spots along the trail that split and you have a choice of two routes that circle back around to form the main trail. The town of Maytown on the East Central Regional Trail is one of those spots.
How Long Would It Take To Bike From Florida To Maine?
The bike trails website suggests it takes 2-4 months to bike the entire trail, depending on how many miles you want to do each day. There are a few people that have walked the entire trail which took close to six months. Thousands of people use the trail for shorter trips and daily rides. If you really want a challenge check out the Great American Rail-Trail that goes from Washington D.C. to Seattle… 3,700 miles!
Summary of Florida's Longest Trail
| | | | | | |
| --- | --- | --- | --- | --- | --- |
| Index | Trail Name | Trail Type | Starting Location | Destination | Total Distance |
| 1 | East Central Regional Rail Trail | Biking, hiking, jogging, inline skating | Green Springs Park in Deltona | Parrish Park and the Merrit Island National Wildlife Refuge |  52 miles |
| 2 | Marjorie Harris Carr Cross Florida Greenway and Santos Trails | Off-road biking | The Gulf of Mexico | St. John's River | 183 miles |
| 3 | The East Coast Greenway | Biking |  Key West, Florida  | Calais, Maine | 3,000 miles |
| 4 | The Great American Rail-Trail  | Biking | Washington D.C. | Seattle | 3,700 miles |
Up Next:
More from A-Z Animals
---
The Featured Image
---