By landmass, Canada is the world's second-largest country and home to approximately 1,950 different types of animals. Unlike the United States and Mexico — North America's two other nations — Canada is not a megadiverse country. Nevertheless, its wide-open spaces and relatively low human population make it a wildlife wonderland.
Below, you'll find a complete list of Canadian animals — with fantastic pictures! We currently track 496 animals in Canada and add more daily!
Canadian Wildlife Geography
Canada is 9.9 square kilometers, containing 15 terrestrial eco-zones and five marine ones. Scientists believe 70,000 to 80,000 plant and animal species occupy the landmass, and an equal number have yet to be discovered.
This country occupies a large space of the continent of North America, bordering the United States to the south and the U.S. state of Alaska to the northwest. It stretches from the Atlantic Ocean in the east to the Pacific Ocean in the west. It also has shorelines with the Arctic Ocean in the north.
Canada's southwest region is a mix of rainforest, desert, and continental climate zones, which the Rockies separate from the middle plains and eastern temperate zones. Further north, tundra conditions persist, and parts of the country lie above the Arctic Circle.
Canada has the world's largest proportion of freshwater lakes, which, added to its land mass, makes it the second-largest country in the world, after Russia. Canada also is geologically active, having many earthquakes and potentially active volcanoes.
©D.serra1/Shutterstock.com
Canadian Animals
Englishman Samuel Hearne, an 18th-century explorer, fur trader, and naturalist, was the first person to record Canadian animals during his 1795 expedition. John Richardson followed with the Fauna Boreali-Americana in 1829. Today, people interested in Canadian wildlife and animals typically subscribe to The Canadian Field-Naturalist, Canada Journal of Zoology. French speakers can pick up Le Naturaliste Canadien.
The most recent Canadian animal count stands at 200 mammals, about 692 birds, 43 reptiles, and 43 amphibians. Most notably, the following types of animals are found in Canada and in surrounding waters:
Beluga whale
Moose (the most dangerous animal in the country)
Due to human activities, invasive species, and environmental issues, there are some Canadian species at risk of being lost. However, about 65 percent of Canada's resident species are considered secure. About 12% of the nation's landmass and freshwater are considered conservation areas, including 11% percent designated as protected areas. Also, about 14% of Canada's territorial waters are conserved, including almost 9% designated as protected areas.
Mammals in Canada
Canada is known for its giant residents: moose, wood bison, polar bears, and grizzlies. But in terms of population, rodents are the most plentiful mammals in Canada. Scientists have currently recorded about 200 mammals in the country, and the list ranges from bats to blue whales to bobcats.
Common Mammals
Native Birds
When you search "number of bird species in Canada," you'll get many different answers. Some counts only include animals native to Canada, some are lists of birds that never leave Canadian airways, and still others are giant listings of every bird that's ever crossed the border.
We think a good count for the number of birds in Canada is about 687 and 692. That includes between 462 and 467 birds endemic to the country, plus 225 accidental species that immigrated, either by choice or importing, and stayed — or visit for half the year.
Common Birds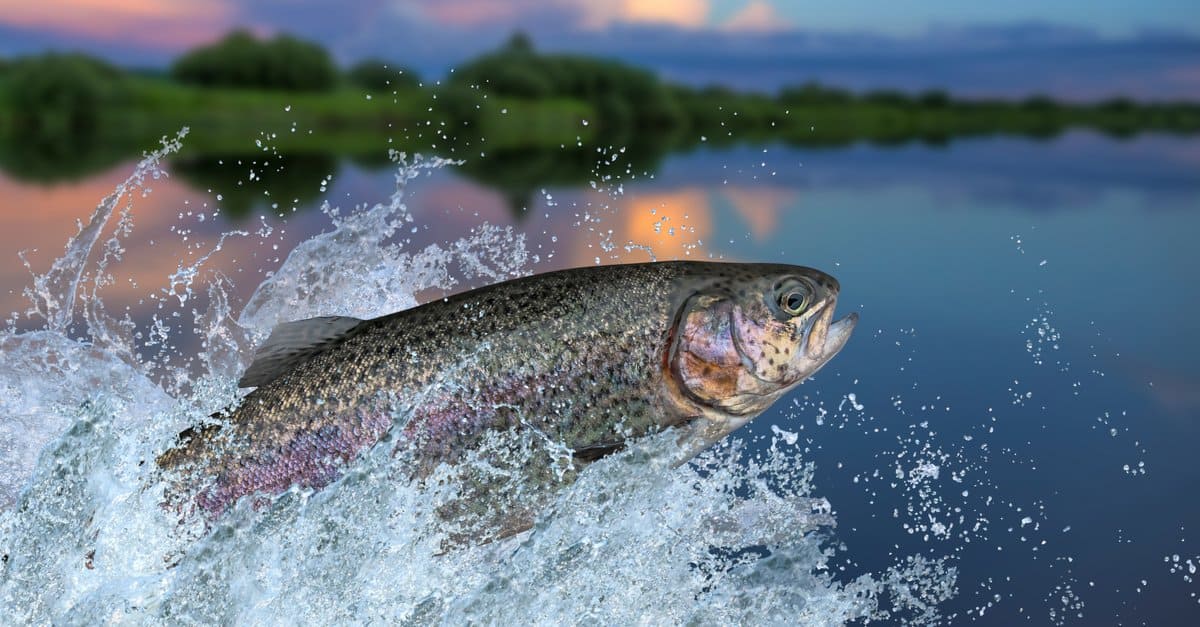 Native Fish
Over one thousand species of fish torpedo through Canada's waters. Most famously, the country is a salmon haven, and anglers flock for the annual runs on both the east and west coasts. Canada is also home to several spectacular fish including:
Common Fresh-Water Fish
Common Salt-Water Fish
Native Reptiles
Surprisingly, the reptile world is widely represented in the Great White North. Crocodiles are the only reptile group not represented in Canada. Vast and beautiful, Canada is home to some not-so-pleasant reptiles, such as venomous snakes.
Common Venomous Snakes in Canada
Northern Pacific Rattlesnake (British Columbia)
Massasauga (Georgian Bay Area of Ontario)
Prairie Rattlesnake (S. Saskatchewan; Alberta)
Desert Nighsnake (Endemic to southern Okanagan valley of British Columbia)
If bitten by a reptile, especially a snake, it is always necessary to seek professional medical attention, even if thought to be harmless.
You can also read about the largest snake found in Canada.
National Animals of Canada
What is Canada's national animal? Many people assume it's the moose or polar bear.
Those are good guesses, but it's actually the beaver and Canadian horse.
North American Beaver
On March 24, 1975, the North American beaver became Canada's National Animal when lawmakers passed the National Symbol of Canada Act, which recognized the animal as "a symbol of the sovereignty of Canada."
When people first learn this fun fact, the reaction is typically that of unsureness. However, any proud Canadian will set skeptics straight, explaining that beavers are hard-working and highly intelligent, able to build structures visible from space! "What better animal is there to celebrate and uplift?" And we agree: beavers are quite incredible.
Four Fun Facts About Beavers
Beaver lodges are sturdy, comfy, and safe. To evade predators, they build underwater entrances. Inside, there are two rooms: one is a "mudroom," where beavers dry off and clean themselves. The other is a dry, warm, toasty den where they hang out and socialize.
Built-in swimming goggles? Beavers have them. While swimming, their transparent eyelids "switch on." They act like goggles and allow beavers to keep their eyes open underwater.
Why are beavers always gnawing on things? It's their teeth — which never stop growing! To keep their fangs under control, beavers continuously file them down by chewing on bark, buds, stems, and twigs.
Occasionally, beavers will kindly open up their lodges to muskrat families in need.
In 1621, Sir William Alexander was the first person to include a beaver in a recognized coat of arms.
Canadian Horse
In 2002, after a years-long campaign, parliamentarians added a second national animal to its roster: the Canadian horse — aka cheval Canadien.
The species' descendants track back to the stables of Louis XIV, France's Sun King, and they're graceful, muscled, powerful, and calm.
Calvary men who fought in the American Civil War rode Canadian horses almost exclusively, and it nearly extinguished the breed. Once the war ended, Canada passed a ban on exports to regrow the population.
Alongside the United States, Australia, and the Bahamas, Canada is one of four nations with two national animals.
Endangered Animals In Canada
At the time of this writing, according to the Canadian government, 890 of the country's animals are endangered, vulnerable, or seriously threatened.
Canada's Species at Risk Act (SARA) is the federal government legislation to prevent wildlife species from becoming extinct, with the goal to protect endangered or threatened organisms and their habitats. Additionally, provinces, territories, and large municipalities also have their own species and habitat conservation regulations.
Canada actually established the world's first national park management agency, the Dominion Parks Branch, now called Parks Canada, in 1911. The country also collaborated with the United States in 1916 to sign the Migratory Birds Convention.
Some Canadian animals that are at risk of extinction include:
Canada Lynx
Polar Bear
Black-Footed Ferret
Northern Fur Seal
Hooded Seal
North Atlantic Right Whale
North Pacific Right Whale
Blue Whale
Whooping Crane
The 5 Most Dangerous Animals In Canada Today
The five most dangerous animals in Canada are the moose, black widow spider, prairie rattlesnake, cougar, and polar bear. With such a large landmass, humans haven't touched a large portion of the land, making it the ideal spot for wildlife to thrive.
Though Canadians seem easygoing, some of its animals do not have that trait.
Moose
Moose aren't meat-eaters, so they don't attack people for food. But the 1,500-pound behemoths do cause catastrophic harm when they collide with cars and ram vehicles. Moose mainly stick to lake streams deep in the woodlands, but they occasionally collide with humans — so watch out!
Black Widow Spider
Black widow spiders live along Canada's southern border. They like to hang in dark, quiet places, like sheds, under rocks, and beneath woodpiles.
Despite their reputations, black widows do their best to avoid people and only bite after exhausting all other options. Thankfully, the black widow spiders found in Canada aren't venomous enough to kill humans, but they can cause lots of pain — and are deadly to smaller animals.
Prairie Rattlesnake
Prairie rattlesnakes slither around southwestern Alberta, and if you come across one, be very careful! It is rare for people to die from snake bites, however, it does happen. For instance, in 2018, a man lost his life after a prairie rattlesnake struck him during a golf outing. If bitten, stay calm and call 911 immediately.
Cougar
Cougars, the second heaviest big cat after the jaguar, rarely attack humans, but they will in trying times or in defence of young cubs. In Canada, they live around the Rocky Mountain region.
Polar Bear
Polar bears are beautiful and deadly! While they won't charge people, unless provoked, it is important to watch out! Polar bears weigh between 330 and 1,200 pounds and have been known to decapitate humans with one swipe of their giant paws.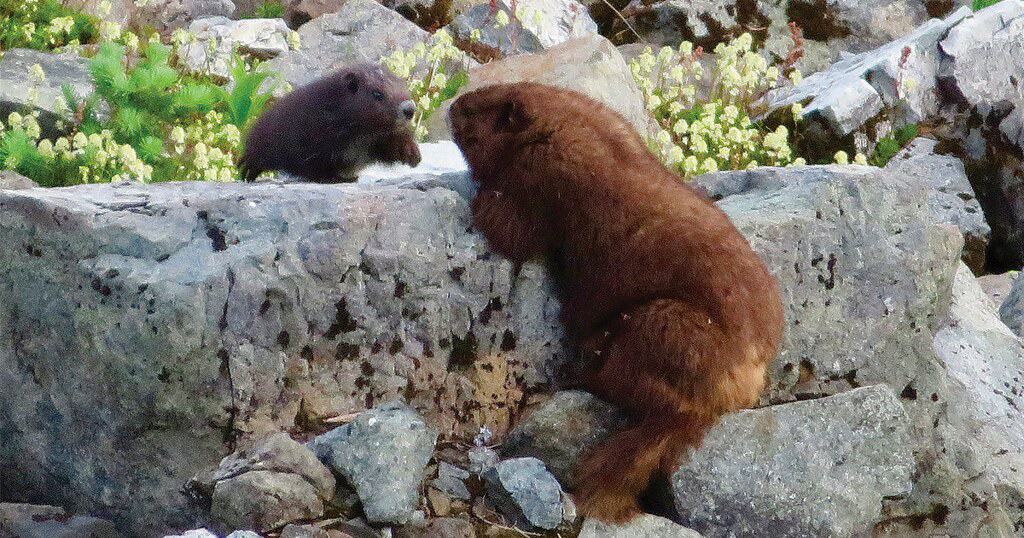 The 4 Rarest Animals in Canada
A recent report shows that more than 300 species are found in Canada and nowhere else in the world. With such a large landmass and multiple waterways, it's actually more surprising there aren't MORE animals that only reside in Canada.
As far as hotspots, British Columbia, Quebec, Alberta, and Yukon had the highest numbers of endemic plants and animals. Explorations of sand dunes, rivers and lakes, and remote islands have helped with many recent discoveries.
Here are the top 4 rarest animals in Canada:
Eastern wolf — With grizzled brown or cinnamon-colored fur, this lightly built wolf is actually the product of a recent hybridization between the grey wolf and the coyote. Their population numbers are slim, but they tend to stay out of the way of human contact. Hopefully more can be done for this Canadian mammal.
Vancouver Island marmot — These ground squirrels are about the size of a house cat and weigh around 11 lbs. Living exclusively on Vancouver Island, they create homes at higher elevations in natural meadows that occur in the forest. For a brief period in the 1990s, they were momentarily extinct in the wild. Sadly there are only 300 in the wild but captive breeding programs are underway.
Pacific Steller's jay — This is a large songbird with a long beak, broad, rounded wings, and a long tail. Its head is dark gray, while the body is blue. It is named after Georg Steller, a Russian naturalist who first described it in 1741. In particular, the carlottae subspecies can only be found on Haida Gwaii. These birds are bold, inquisitive, and noisy.
Salt marsh copper — This is not a snake but, in fact, an insect! The males in this species have a dull purple on their wings, with large black spots on the top and underside. Females have brown wings featuring yellow bands. True to their name, these winged insects are found only in salt marshes along the Gulf of St. Lawrence coasts of Quebec, Nova Scotia, New Brunswick, and Prince Edward Island.
The Largest Animals in Canada
You probably figured that with all the animals in Canada, there are some pretty big ones there. You aren't wrong! Here are the top 3 largest animals in Canada.
Blue Whale
The biggest animal in the whole world calls Canada home for at least half the year. They are often found in Canada's east coast waters before making their migratory pattern down the Atlantic. This king of the ocean is actually endangered, with less than 20,000 thought to be alive. Throughout its 90-year lifespan, it can grow up to 352,000 lbs and 100 feet in length.
Wood Bison
The wood bison can be found in Alberta, Manitoba, and the Northwest Territories. It is the country's largest land animal, with the honor of having a national park named after it. This species stands about 6 feet tall and is about 10 feet long. Males weigh about 2,000 pounds when mature while females weigh about 1,200 pounds.
Polar Bear
We would be remiss if we didn't mention the ginormous polar bear. Though endangered due to many factors, the polar bear is a big foe for its food and enemies. It is in competition with Kodiak brown bears for the largest species of bear in the world. Males often weigh in at around 1300 pounds, with females a couple hundred lower. They can be anywhere from 6 1/2 feet to 8 feet tall, standing above most humans.
©Lester Balajadia/Shutterstock.com
Zoos in Canada
Canada is home to 28 accredited zoos, with the Toronto Zoo being the largest. These well-maintained locations will give you a glimpse into the wildlife that naturally roams the Canadian wilds, and learn more about them.
The top 5 zoos to visit in Canada are as follows:
Toronto Zoo – Especially known for its Great Barrier Reef and Tundra Trek exhibits, this zoo is the largest in Canada. About 5,000 animals of 450+ species roam the 710 acres. Opportunities for riding animal-themed rides are available, along with walking trails, interacting with wildlife, and attending keeper talks and feedings.
Calgary Zoo – Not only home to wolves, bears, and African wildlife, this zoo is known for its amazing panda exhibit and Conservatory Gardens and Butterflies section, holding a plethora of flying beauties and green fauna.
Edmonton Zoo – Around 100 species are displayed in this zoo, the most popular being red pandas and a 45-year-old Asian elephant named Lucy. Focused on wildlife conservation, the Edmonton Zoo works toward educating visitors with interactive programs and intimate experiences.
Granby Zoo – Located outside of Montreal lies the Granby Zoo, established in 1953 and home to 200+ species of animal. Of the many attractions, the petting zoo, monorail, waterpark, and jungle training camp for kids draw visitors in. Also available is an interactive dinosaur exhibit and feeding rays and birds.
Magnetic Hill Zoo – Focused on protecting wildlife and habitats, the Magnetic Hill Zoo promotes education and interaction with visitors. Some exciting species found here include Madagascar lemurs, Amur tigers, and Gibbon apes. Zookeeper programs for children are especially attractive to visitors.
The Canadian Flag
The flag of Canada, with a 1:2:1 ratio, features a red field with a white square in the middle, in which a stylized red, 11-pointed maple leaf is emblazoned in the center. The Canadian flag is the country's primary and most iconic symbol.
It wasn't until 1964 that Canada decided it needed its own flag. Then Prime Minister Lester B. Pearson formed a committee to resolve the lack of an official Canadian flag, sparking a serious debate about replacing the Union Flag. Out of three choices, the maple leaf design by George Stanley, was selected. It made its first official appearance on February 15, 1965, which is now celebrated annually as National Flag of Canada Day.
National Parks in Canada
This North American country has acres upon acres of untouched wilderness, providing homes for an abundance of wildlife and plant species. To see an unfiltered view of oceans, mountains, forests, plains, and lakes, visit the ten most beautiful national parks in Canada.
The first national park established in Canada was Banff National Park, established in 1885, modeled after the American experience at Yellowstone National Park. It has many glaciers and ice fields, dense coniferous forests, and alpine landscapes. This park, along with a few others, is considered a UNESCO World Heritage Site.
The national parks system is to preserve ecological integrity. As of July 2021, there are 38 national parks, 10 national park reserves, and one national urban park. There is at least one park located in every one of Canada's 13 provinces and territories.
Canadian Animals FAQ?
Where Can I Find the Most Updated List of Endangered Canadian Animals?
Canada's endangered species list is constantly changing. To keep up with the latest counts and assessments, head over to Canada's List of Wildlife Species at Risk (SARA), an ongoing project maintained by the Committee on the Status of Endangered Wildlife in Canada.
What Does the Canadian Wildlife Act Do?
The Canadian Wildlife Act defines National Wildlife Areas (NWAs), National Parks, and Migratory Bird Sanctuaries. It also outlines the country's endangered species programs.
More on Canada
Canadian Animals
Canadian Animals List
Canada FAQs (Frequently Asked Questions)
What is the longest river system in Canada?
The longest river system in Canada is the Mackenzie River, which measures 2,635 miles. When just measuring river stems, the largest river that begins in Canada is the Yukon River.