You may have spotted a papery-looking nest around your home and are wondering exactly what type of flying insect has cozied up next to you. While wasps offer beneficial pest control, it's good to know what you're working with so you can take action as needed. Learn about the four types of wasp nests and their unique features!
4 Types Of Wasp Nests And Their Unique Features
1. Yellowjacket Wasp Nest
The wasp nest of yellow jackets is distinguished by its papery material. Whereas some wasps build nests with multiple openings, yellowjackets keep their nests neat with only one opening. These wasps typically nest in the ground, but they may also head over to wood piles. Ultimately, they need cover in an enclosed space. Although you may only spot the entrance, yellowjackets can build massive nests with tons of different tiers for their cells.
2. Paper Wasp Nest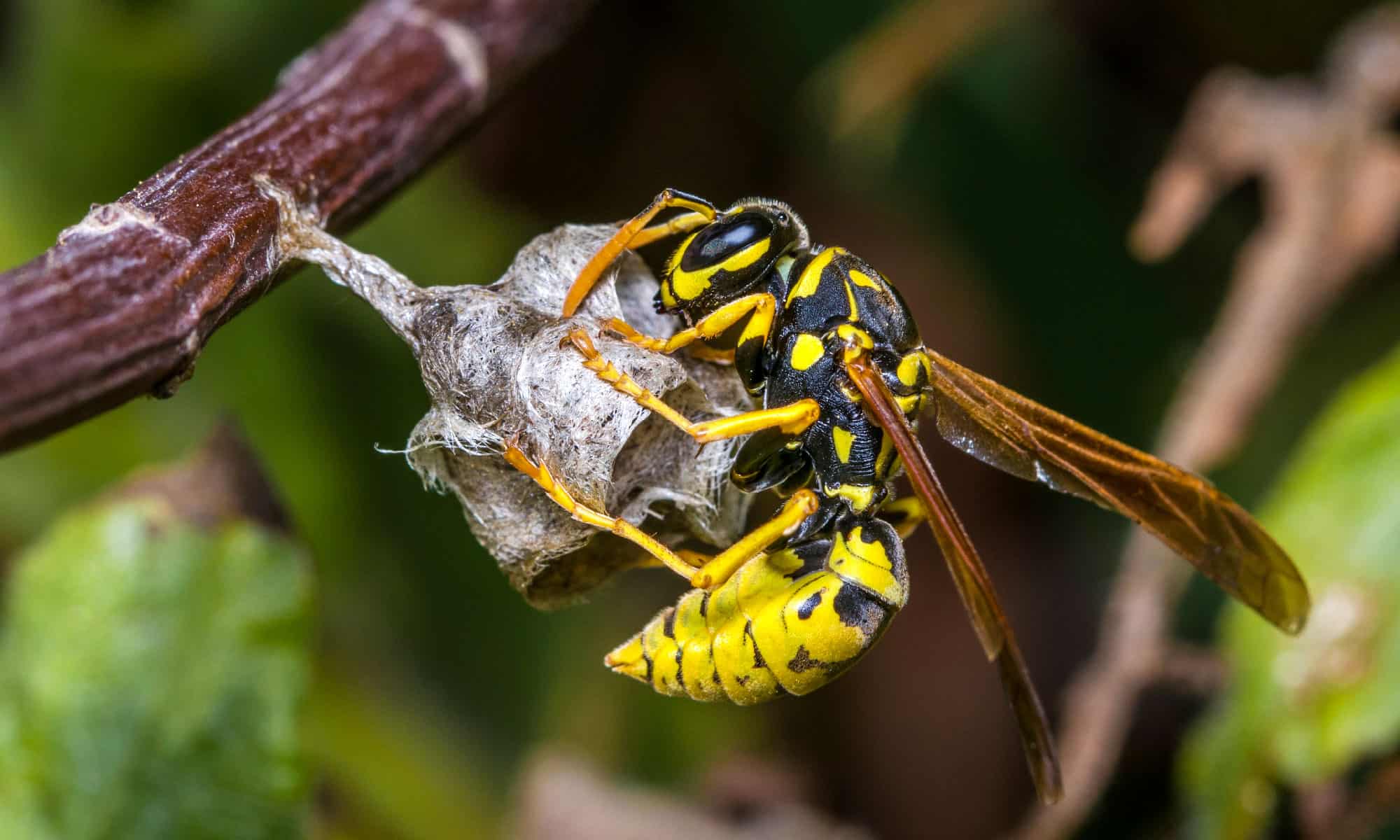 The shape of a paper wasp nest is pretty easy to spot, especially because they look very much like inverted umbrellas. Unlike yellowjackets, paper wasps look to the eaves of houses and other buildings to set up shop out in the open. The material is also papery, but the design is more of an open plan with multiple entry points. Usually, a single stalk supports the whole nest.
3. Mud Dauber Nest
You might be able to guess what kind of material mud daubers use to create their nests. Unlike yellowjackets and paper wasps, mud daubers go for a sturdier environment. They build their nests out of mud in crevices. The shape is tubular and they're rather small with multiple openings. They kind of look like multi-tube whistles.
4. Bald-Faced Hornet Nest
But wait, isn't this article about wasp nests? Well, bald-faced hornets are not true hornets. They're wasps! They typically nest about three feet from the ground. They get creative, using a variety of wood fibers, mixing them with saliva, and constructing their nests that way. The nests can be as large as a basketball but are shaped more like a football. They appear papery and have a single opening toward the bottom.
How To Differentiate Bee And Wasp Nests
The primary method to distinguish between bee and wasp nests is to look at their size and shape. Whereas wasps tend to construct more contained nests, bees tend to sprawl. A beehive is significantly larger than a wasp's nest. Wasps can't produce wax, which means they can't create the honeycomb structure of bees. If you're curious and want to identify a nest, don't get too close. These are their homes, and they get protective!
Summary Of 4 Types Of Wasps Nests
| Rank | Wasp | Nest Type |
| --- | --- | --- |
| 1 | Yellowjacket | papery material with one opening |
| 2 | Paper Wasp | material is also papery, but the design is more of an open plan with multiple entry points |
| 3 | Mud Wasp | nests build from mud; rather small with multiple openings |
| 4 | Bald-Faced Hornet | a variety of wood fibers, mixing them with saliva; appear papery and have a single opening toward the bottom |
Summary Table Of 4 Types Of Wasps Nests
---