Key Points:
Bobcats are skilled hunters and can catch prey larger than themselves, such as rabbits and hares.
Bobcats are ambush predators and use their excellent eyesight, hearing, and stealth to sneak up on their prey.
Bobcats are capable of taking down prey with a single leap and have powerful legs and sharp claws that enable them to hold onto and kill their prey quickly.
This is a perfect illustration of the stalk-and-pounce method of hunting that is used by many predators. The video lasts for just 40 seconds but it shows perfectly how a bobcat manages to be such a successful hunter. The bobcat has sneaked up on the unsuspecting squirrel and waits patiently until the rodent is within striking range.
Then, it propels its body forward with great acceleration and pursues the squirrel into the long grass. Squirrels are not slow either! So, initially, we do not know if the pounce has been successful. Suddenly, the bobcat turns and we can clearly see the squirrel in its mouth. The predator heads into the thicker vegetation to find a safe place to eat its meal.
Bobcats – Their Diet and Prey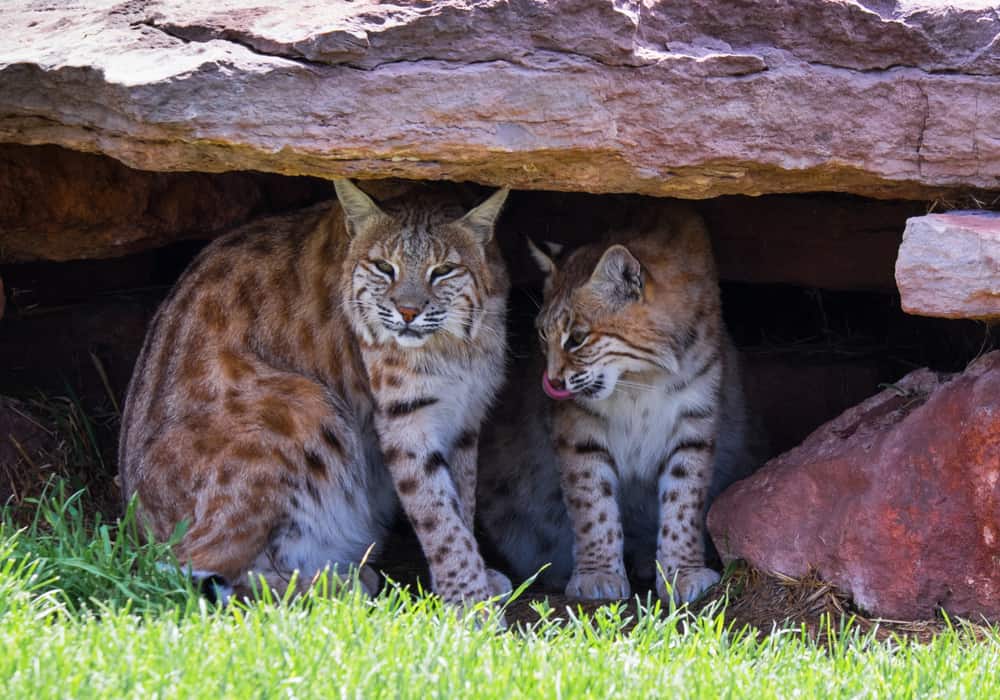 Bobcats are carnivores – they need to eat meat to stay alive. Therefore, hunting is a big part of their lives and they are very good at it! Using their fantastic sight, hearing, and sense of smell they are able to take down some impressive prey. In general, they target small mammals such as we see with this squirrel. They also hunt moles, mice, and rabbits. However, when this sort of prey is scarce, the larger bobcats will also hunt deer.
They hunt from dusk to dawn and like to spend their time in remote habitats with rocky outcrops and plenty of trees and vegetation. Here, they can make dens (which they rest in during the day) and find plenty of prey. However, increasingly we see reports of bobcats being sighted in suburban areas. They are the most abundant species of wild cat in the US today.
What Are Bobcats?
Bobcats are medium-sized members of the Felidae family and are about double the size of an average domestic cat. Not all bobcats are the same – twelve currently recognized sub-species of bobcats exist. Each subspecies has slightly different coat colors and geographic ranges. Bobcats that live in mountainous regions tend to be darker, with lighter bobcats being found in semi-arid areas. Their tail is short, or 'bobbed', which is how they got their name. They are preyed on by cougars, wolves, and coyotes and can be hunted by humans.
More Incredible Bobcat Videos You Might Like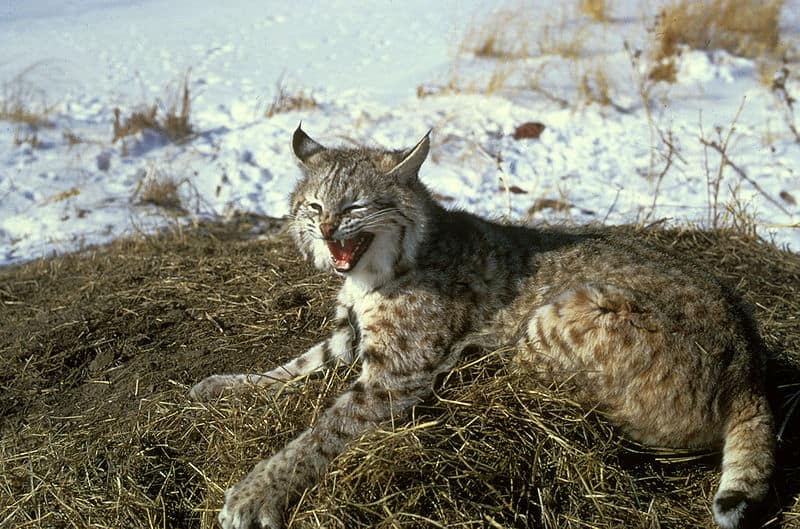 Bobcats are one of the most skilled hunters in the North American wilderness. These carnivorous cats are capable of taking down prey much larger than them, such as the deer in the video below. The bobcat utilizes its incredible agility to stalk the buck down in a high-speed, thrilling chase through the snow.
---