Continue reading for our analysis...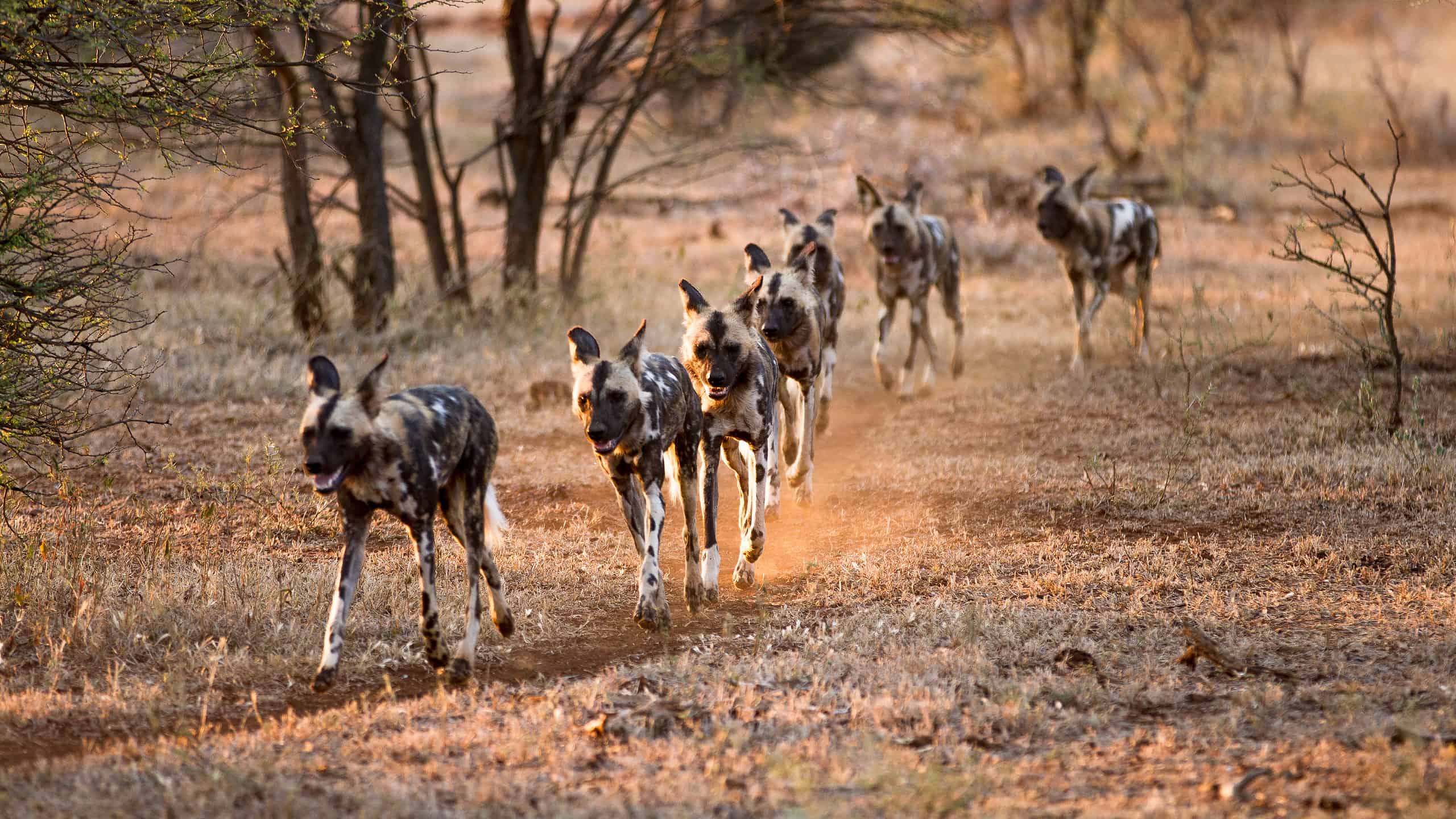 Meet Verity, a 15-year-old lioness who does not like African wild dogs! All she wants to do is enjoy a peaceful drink at the watering hole, but she is getting intensely irritated by the canine company. Verity has done very well to survive to 15 years of age because that is just about the maximum lifespan for a female in the wild in Botswana, Africa where this clip was filmed. At some points in the clip, she looks very vulnerable and we begin to get worried that she's going to be overcome by the pack of dogs. In the end, however, she is victorious, and the dogs back off.
Is This How African Wild Dogs Normally Behave?
African wild dogs are very social animals and like to live in packs of up to 40 members. Unfortunately, the population has declined significantly but before that packs could be made up of 100 animals. These days, some packs only contain between seven and 15 members. In charge of the pack are an alpha male and female. Beneath them, there are separate dominant hierarchies for the males and the females.
In general, the pack has more males than females because the females usually leave the pack when they are around two years old to join other packs. Some male offspring leave but others stay with their father's pack.
As you have probably worked out from this clip, African wild dogs cooperate to hunt together. The hunt is led by the alpha male and they usually hunt in the morning and early evening. They chase the prey until it tires and then disembowel it – often while it is still alive. They tear their prey to pieces!
It is very common to see them prancing and squeaking through the grassland and they make a sound that is very similar to birds chattering.
What Do African Wild Dogs Normally Eat?
This clip begs the question, are the dogs trying to hunt the lion so that they could eat her? African wild dogs are accomplished hunters and can take down animals much bigger than they are including impala and wildebeest. In between larger kills, they also take down smaller prey. If possible, they would prefer to target old, sick, or injured animals because these are easier to catch. However, most of their prey are herbivores not carnivores like this lion.
They do not scavenge and therefore are not following this female to steal her kill. It's very unusual for African wild dogs to take on a lion. They spend most of their time trying to avoid them! Maybe they are behaving so boldly because Verity's alone and elderly?
---