PAW Patrol is a lovable cartoon show that highlights a young boy and his team of pups going on rescue missions to keep the town they live in safe. Tracker, one of the team members of PAW Patrol, is a Chihuahua who lives in the jungle and uses his great sense of hearing to help his team in various missions. This type of dog breed may have a certain stereotype about them; however, Tracker is a great example of highlighting the big personality and appearance that the tiny chihuahua has.
Chihuahua Facts
| | |
| --- | --- |
| Height | up to 9 inches tall |
| Weight | 2-6lbs |
| Lifespan | 12-20 years |
| Coat | smooth coat (short-hair) or long coat |
| Color | black, white, brown, fawn, and red, can be spotted, solid, or a combination of colors |
| Appearance | black, white, brown, fawn, red, can be spotted, solid, or a combination of colors |
Chihuahuas' ears and face type give them a distinctive look that separates them from other small breeds.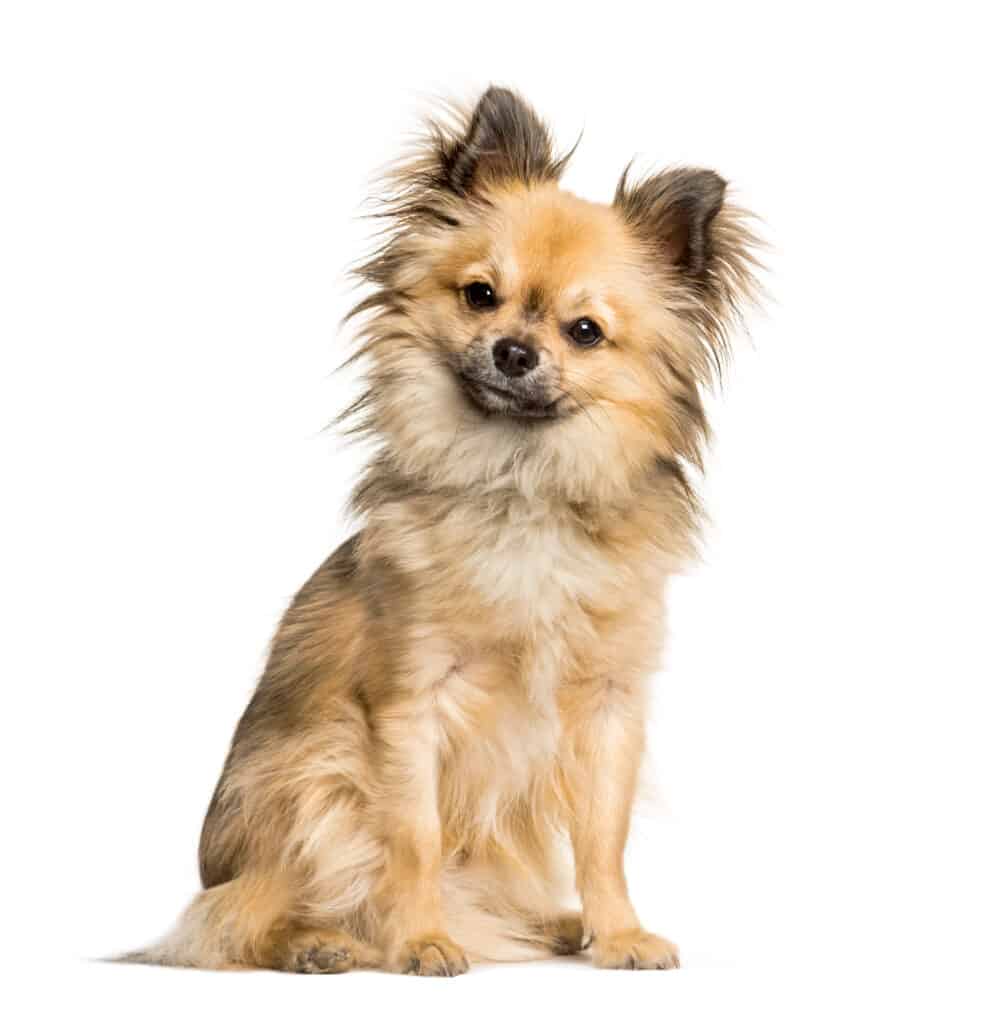 Chihuahua History
The mighty Chihuahua warriors are thought to have been derived from the Techichi, a small mute dog kept by the Toltec people of Mexico. Compared to other small dog breeds, Chihuahuas have been known to serve alongside their owners in many ways. Because of the history of where this breed originated, the Aztecs believed that the spirit of a deceased Chihuahua acted as a guide for the soul of the afterlife to reach their heavenly destination. Chihuahuas are believed to be bred from the hairless chihuahua, better known as Xoloitzcuintli. In 1904, the AKC (American Kennel Club) recognized this type of dog as a true breed.
Chihuahua Personality
The descriptions of this breed are fun, outgoing, shy, anxious, sassy, playful, serious, loyal, protective, or reserved. The PAW Patrol hero Tracker has many of these characteristic traits. A few of Tracker's dislikes are the dark, loud noises, being too cold, and any animal being in danger. Most Chihuahuas do not like sudden loud noises because of their amazing hearing and large ears. Because of Tracker's great sense of hearing and a strong desire to help his fellow teammates, he is a great asset to his team. Tracker is a great indication that Chihuahuas are and have been a great companion to have around for centuries.
The Rest of the PAW Patrol Gang
There are many other amazing breeds in PAW Patrol. These breeds are Husky, Dalmatian, English bulldog, Labrador retriever, German shepherd, and Cockapoo. This show has a great way of highlighting the characteristics and appearances of each breed in every kind of way!
The photo featured at the top of this post is © iStock.com/GlobalP
Ready to discover the top 10 cutest dog breeds in the entire world?
How about the fastest dogs, the largest dogs and those that are -- quite frankly -- just the kindest dogs on the planet? Each day, AZ Animals sends out lists just like this to our thousands of email subscribers. And the best part? It's FREE. Join today by entering your email below.
---