What states of the United States have the most freshwater? If you guessed Alaska, Michigan, Minnesota, or Wisconsin, you'd be right. But you might be surprised to know that number five on that list is New York. With some 7,500 lakes and ponds and 70,000 miles of rivers and streams, New York is swimming in freshwater. Additionally, the state also contains portions of Lakes Erie, Ontario, and Champlain. That's a lot of water! And it needs it. The massive population of the New York City metropolitan area requires 18 reservoirs to supply drinking water. In this article, we look at the largest artificial reservoir in New York – the 8,300-acre Ashokan Reservoir.
History and Description of Ashokan Reservoir
Ashokan Reservoir is located at the eastern end of Catskill Park, about 93 miles north of New York City. It was built between 1907 and 1915 by damming the Esopus Creek. This provided for the water needs of New York City. Building it required demolishing twelve communities and flooding thousands of miles of forest and farmland. Some of these towns relocated and still survive today, including West Shokan, Olivebridge, Ashokan, and Shokan.
The reservoir divides into upper and lower basins by a dividing weir and roadway. The reservoir has an area of some 8,300 acres and is up to 190 feet deep. It is not only the state's largest reservoir in area but also in depth. Amazingly, it has 40 miles of shoreline, holds up to 122.9 billion gallons, and provides 40% of the water for NYC. The New York City Department of Environmental Protection manages it.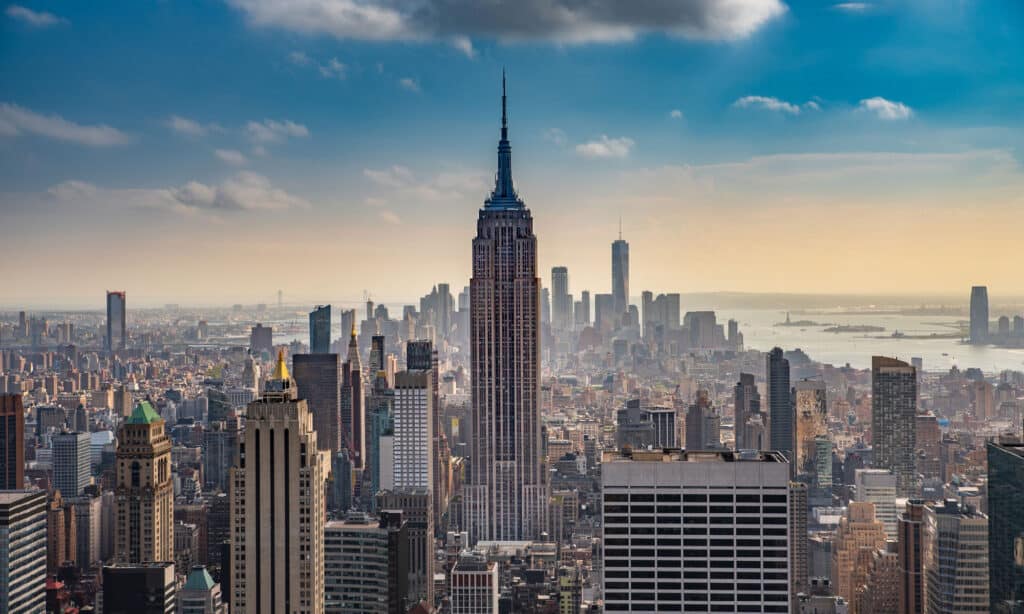 Ecology of Ashokan Reservoir
The word "Ashokan" means "Place of Fish." Rangers stock the reservoir with over 16,000 brown trout each spring. Fishermen routinely catch brown trout of 8-10 pounds, and now and then catch one up to 15 pounds. Smallmouth bass and white perch are also abundant.
The Ashokan Reservoir Area is an important bird area. It encompasses the reservoir and surrounding forests of beech, oak, maple, pine, and hemlock. The forests have been undisturbed since 1915 as a buffer zone to protect the reservoir. The area supports breeding pairs of bald eagles and is a migration site for American black ducks and common loons. Some other species in the area are hawks, ospreys, falcons, willow flycatchers, and wood thrushes. You can also spot various kinds of warblers, pied-billed grebes, American woodcocks, whip-poor-wills, and red-headed woodpeckers.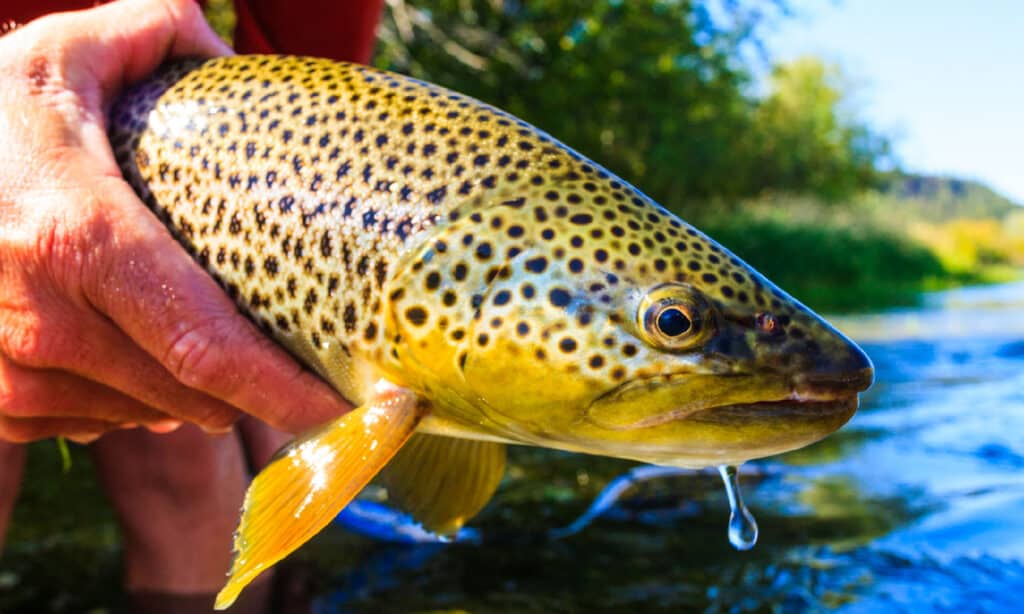 What to Do at Ashokan Reservoir
Security concerns about the safety of the New York City water supply mean that activities at Ashokan Reservoir are limited. Visitors and locals need special licenses to fish or boat on the lake. Officials prohibit swimming, diving, and gasoline-powered boats to keep the water as clean as possible and prevent pollution.
However, there are 2.8 miles of paved walkways, called the Ashokan Reservoir Promenade. They offer panoramic views of the Catskill Mountains. Visitors can often see bald eagles nesting and deer grazing on grassy slopes. You can also take the Ashokan Rail Trail, an 11.5-mile trail finished in 2019. It's available all year long for walking, biking, cross-country skiing, and snowshoeing.
And for a change of pace, you can visit nearby Woodstock, New York. This quiet town has numerous galleries, boutiques, spiritual centers, and markets. They all capitalize on its worldwide reputation as a center of the 1960s counterculture of peace, love, and understanding.
New York's largest artificial lake offers beautiful scenery, wildlife, and culture. It can make your next trip to the Catskills memorable and enjoyable.
Where is Ashokan Reservoir Located on a Map?
Ashokan Reservoir is roughly halfway between Albany, the state capital of New York, and New York City, a route served by Interstate Highway 87, which runs from the New York/New Jersey border to the Canadian border.
Up Next:
More from A-Z Animals
---
The Featured Image
---
FAQs (Frequently Asked Questions) 
What is the largest man-made lake in New York?
The largest man-made lake in New York is the 8,060-acre Ashokan Reservoir.
How much freshwater does New York have?
New York state has the 5th largest freshwater supply of any U.S. state. It has 7,500 lakes and ponds, 70,000 miles of rivers and streams, as well as portions of lakes Erie, Ontario, and Champlain. New York City gets its fresh water supplies from 18 artificial reservoirs.
Can you swim at Ashokan Reservoir?
No, swimming is strictly forbidden at Ashokan Reservoir out of concern to preserve the cleanliness of the water, which supplies 40% of New York City's drinking water needs.