Border collies are high-energy dogs that were bred to herd sheep on the rough terrain bordering England and Scotland. Researchers consider them to be the world's most intelligent breed. If you own a border collie, you know that these dogs need lots of daily exercise. They excel at sports like catching Frisbees, obedience, and agility training, which keep them physically and mentally stimulated. And feeding them the best dog food for border collies will ensure that they have the physical and mental energy they need to be their best.
These medium-sized, athletic dogs have a double coat that can either be rough or smooth. While black and white coats are most common, they can be virtually any color or pattern. A high-quality diet will ensure that their fur is thick and luxurious.
We've reviewed and ranked the best dog foods for border collies based on their stage of life, potential health issues, and whether they prefer kibble or canned.
A-Z-Top Picks for Dog Food for Border Collies
#1 Overall Best: Hill's Science Diet Dry Dog Food, Adult
Our choice for the overall best dog food for border collies is Hill's Science Diet Dry Dog Food, Adult, Oral Care, Chicken, Rice & Barley Recipe. This unique dry kibble is formulated with clinically proven interlocking fiber technology to remove plaque and tartar from your adult dog's teeth while it freshens their breath.
In addition to improving oral care, this great-tasting recipe will support your Border Collie's overall health and vitality. It's made with natural ingredients, including real chicken protein as the first ingredient. Added vitamins, minerals, amino acids, and antioxidants provide the nutrition your dog needs to stay healthy during the prime of life. Plus, omega-6 fatty acids and vitamin E will keep your pal's skin healthy and coat glowing.
Hill's #1 veterinarian-recommended formulas are formulated by a team of specialists, including veterinarians, food scientists, and nutritionists to ensure that your pet gets the precise nutrition she needs at every stage of her life. They're made in the U.S.A. and they never contain artificial colors, flavors, preservatives, or chicken by-product meal.
Overall Best
Best Puppy Food: CANIDAE Pure Limited Ingredient Puppy Dry Dog Food
Canidae Pure Limited Ingredient Puppy Dry Dog Food is made with a limited number of wholesome, real-food ingredients. Chicken is the first ingredient. It also includes lentils, peas, dried whole eggs, and fresh vegetables.
This grain-free, hypoallergenic formula is perfect for pups with sensitive digestive systems. It's formulated with nutrients that will support your border collie puppy's digestive and immune systems, healthy joints, skin, and coat.
Canidae was founded in 1996, and they manufacture their products in the U.S. Their mission is to nourish pets and the planet by selecting responsibly sourced proteins and investing in regenerative farming, sustainable operations, and eco-friendly packaging.
Best Puppy Food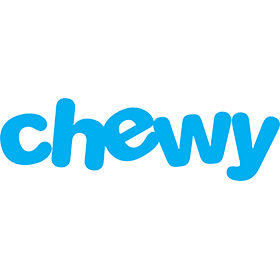 Best Senior Food: Hill's Science Diet Dog Food, Adult 7+, Senior Vitality
This dry dog food is specially formulated to support the special dietary needs of dogs seven years old and above. The recipe includes carefully selected, quality ingredients that senior dogs can digest easily.
Hill's Science Diet Dog Food, Adult 7+, Senior Vitality, Chicken is made is in the U.S.A. from globally sourced ingredients. It provides nutrients to support your aging border collie's desire to interact, energy, brain health, a healthy heart and immune system, and a soft, shiny coat.  
Best Senior Food
Best Dry Food: Purina Pro Plan Sport, Active 26/16, Energy & Vitality Support
Purina created Pro Plan Sport to support the nutritional needs of high-energy dogs that live an active outdoor lifestyle. It's perfect for athletic breeds like border collies.
Chicken is the first ingredient in this super-premium formula. It helps to maintain lean muscles and a conditioned body with 26% protein and 16% fat.
This 100% complete and balanced kibble is rich in antioxidants that will support your pet's healthy immune system. And it's easily digestible, so your pet can absorb the nutrients more easily.
Best Dry Food
Best Canned (Wet) Food: Purina Pro Plan High Protein, Gravy Adult
Purina Pro Plan High Protein, Gravy Adult Wet Dog Food is made with real lamb and nutritious veggies. It's high in protein to maintain healthy muscles. And it's made without added artificial flavors.
Each ingredient in this delicious recipe was selected for a specific purpose. Each serving provides 23 essential vitamins and minerals. It features an optimal protein-to-fat ratio to promote your adult border collie's ideal body condition, omega-6 fatty acid for their healthy skin and coat.
Purina Pro Plan High Protein, Gravy Adult Wet Dog Food has tender slices to entice your dog with tempting textures and a savory gravy that they're sure to love.
Best Canned Food
Special Food Considerations for Border Collies
Border collies have an average lifespan of 10 to 14 years. The breed is prone to a number of health problems such as seizures, eye diseases (including Collie eye anomaly), and hip dysplasia. Your veterinarian can educate you about these health risks and any preventative measures you can take, including diet.
Research indicates that certain chemical preservatives and gluten can increase seizure activity, so they should be avoided.
Vitamin A and taurine promote eye health, though they cannot prevent certain inherited eye diseases such as Collie eye anomaly.
Obesity in dogs can stress their joints and contribute to hip dysplasia, so exercise and a healthy diet are critical.
Choosing the Best Dog Food for Border Collies: What to Look for
If you're shopping for the best dog food for your border collie, you need to consider three main factors: price, quality, and suitability.
Price
With dog food, as with most things, you get what you pay for. Inexpensive dog food is not a bargain because doesn't include the nutrients your pet needs to maintain good health.  
Quality
Inexpensive dog food is made from inexpensive ingredients, including fillers that add bulk to the product but have no nutritional value. Some common fillers are meat and grain meals and by-products and corn and wheat gluten. High-quality dog food is made from real-food ingredients with names you can recognize, like chicken, vegetables, vitamins, and minerals.
Suitability
The best dog food for your dog will be appropriate for medium-to-large athletic breeds. It will also be formulated to provide your border collie with the nutrition it needs at this stage of its life: puppy, adult, or senior.
The Different Types of Dog Food for Border Collies: Pros and Cons Compared
When you're shopping for the best dog food for your border collie, you need to consider the difference between the two types reviewed above: dry (kibble) and canned (wet). Here are the pros and cons of each type:
Dry Dog Food
| Pros! | Cons! |
| --- | --- |
| It's more economical     | If it's not stored properly, it can become infested with insects or rodents.     |
| You can store it for a long time in a water-tight plastic container. Check the expiration date for optimal nutrition.   | It will spoil if it's exposed to moisture.   |
| The texture of kibble (dry dog food) will help to remove plaque and tartar from your pup's teeth. |   |
Wet (Canned) Dog Food
| Pros! | Cons! |
| --- | --- |
| The soft texture can entice aging, ill, or finicky dogs to eat.     | It's more expensive than dry food (kibble).     |
| Unopened canned dog food has a shelf life of two years, per stamped expiration date. | It must be refrigerated after opening. |
Verified Reviews: User Experience
The majority of complaints came from reviewers whose border collies didn't like the food's taste, like this one who wrote, "My nine-month-old puppy was interested in this food for about a day then walked away."
Another said, "My puppy hates this food. He leaves it to eat the food my other dog eats. He absolutely will nose through it and pick out the few pieces of the other brand that I've given him to encourage him to eat his own food. He will walk away from this when it's all I give him"
Most reviewers, however, were pleased with the products. One exclaimed, "I have been buying this stuff for years for my very active dog. It has higher calories than regular dog food and helps me maintain her weight, especially in the winter when it's cold outside and she burns more calories trying to stay warm."
This happy owner wrote, "Switched over to this food when scientists linked pea protein to heart disease in dogs. My dogs are not sensitive to chicken and we have been using it for about two months now. They are excited each time we feed them and their fur coat is still super soft so I would definitely recommend this brand."
Products for This Review
The Best Dog Food for Border Collies for 2022 – (Senior, Puppy, Adult) FAQs (Frequently Asked Questions) 
How much kibble should I feed my border collie?
Depending on their age, weight, and activity level, between 1.5 to 2 cups a day twice a day.
How do I find out if my dog's food has been recalled?
As of March 10, 2022, none of the food featured here has been recalled according to the FDA recall database.