Key Points
Siberian Huskies are strong, active dogs who need good nutrition to stay in top form.
If your Husky is an extremally active sport dog, he may need food formulated for athletes.
If their active lifestyle slows down, Siberian Huskies may gain weight and need a high-quality, lower calorie diet.
Siberian Huskies are a strong, active breed of dog and they need food that can keep their bodies in top shape for the adventures that they love to have. One of the biggest factors that will help you determine the best dog food for your husky is their age. Puppies, adult dogs, and senior dogs all have different nutritional needs so choosing the best dog food is crucial.
If your dog is over or underweight, supplementing their diet can be a great way to help them maintain a healthy weight. This makes it easier for them to stay active and healthy, even as they age. Price, nutritional profile, and availability can all have an impact on deciding which dog food is right for your home. Whether it is dry kibble, wet food, or even a specialty prescription food from the vet, there is a type of dog food for your Siberian Husky that they will love (and that will keep them in great shape).
Siberian Huskies are known for their active lifestyle and thick coats. Look for a food that has the protein they need to keep up their energy levels and the added nutrients to keep their coat healthy. Some are budget-conscious and easy to find at the supermarket. Others are specialty foods available online but most reviewers said that they were well worth the higher cost.
Our list includes an option for just about every Siberian Husky, with special mention for those that are available at major retailers. The best dog food might be one that you have to special order or get through your vet, so we mentioned when that was a great choice as well.
A-Z-Animals Top Picks for Dog Food for Siberian Huskies
#1 Overall Best Dog Food for Siberian Huskies: Blue Buffalo Wilderness
In our review, the best dog food for Siberian Huskies is Blue Buffalo Wilderness High Protein Adult dry dog food. This variety has meat as its main protein source, with real chicken, sweet potatoes, and peas. The omega-3 and omega-6 fatty acids, as well as the proprietary Lifesource bits full of antioxidants, help keep your Husky's thick coat in great shape. This is some of the most natural dog food that you can find that still comes in an easy-to-use-and-store kibble form that can be found in many mainstream retail stores or online.
The high protein option is best for Siberian Huskies because they are so active. If your dog is a working dog, you may want to supplement as well. For most pets, the nutritional profile of Blue Buffalo is just right.
Blue Buffalo also offers other flavors to suit every dog's taste buds. They make dry food, wet food, treats, jerky, and plenty of other products. Transitioning between dog foods can take time and careful consideration. This is especially important if your dog has a sensitive digestive system. One of the reasons we love Blue Buffalo is that switching between flavors is easy on their digestion.
Overall Best
#2 Best to Gain Weight: Sport Dog Food Active Series
Siberian Huskies tend to be very active dogs, which makes keeping a healthy weight very important. They need plenty of calories to keep up with the energy that they expend. The Active Series from Sport Dog Food is a high-protein option that includes harvested grains for added nutrition. The pumpkin promotes healthy digestion so you can be sure that your dog's waste won't be impacted, even as they chow down on lots of protein.
One of the things reviewers loved about this food is that is absorbed well by their dog's body. This means that you won't need to feed your dog constantly to keep their weight at a healthy level. Some reviewers even recommended monitoring your dog's intake as they get used to the food. They may need less than you think! Because this is a high-protein diet, switching can give your dog gas at first. Mix it with the food that they are used to for a few days or weeks to make the transition more gradual.
Best to Gain Weight
#3 Best for Weight Control: Victor Purpose Senior Healthy Weight Dry Dog Food
Victor Purpose Senior Healthy Weight dry dog food is great for senior dogs as well as those dogs that are trying to lose weight. It has included glucosamine and chondroitin, which both help with joint health. Overweight dogs often have joint problems related to carrying that extra weight around as well as the sedentary lifestyle that can come with that challenge. Victor Purpose dog food can help them get back on their paws and get active, resulting in even more weight loss.
This food is pricey but most reviewers said that it was worth the higher cost. When compared to pain medication, vet visits for joint issues or weight, and specialty prescription food, this is a cost-effective and easy solution. Many pet owners found that it worked just as well or better to keep their dogs healthy.
Best for Weight Control
#4 Best for Puppies: Taste of the Wild High Prairie Puppy Dry Dog Food
Feeding your pup the best diet from the beginning is a great way to keep them healthy overall. Taste of the Wild High Prairie comes in a specialized puppy formula that is made with roasted bison and roasted venison as protein sources. It also has fruits, omega fatty acids, prebiotics, and probiotics. All of this nutrition comes in a dry kibble that is as easy to feed as it is to store. When your pup is ready to move up, you can switch to a similar formula made for adult dogs.
One reviewer said that she weaned her puppy using this Taste of the Wild food and later switched to the adult version when her puppy was full grown. This made for an easy transition that was gentle on her dog's digestion while providing all of the nutrients that her pup needed at each stage of development.
Best for Puppies
#5 Best for Senior Dogs: Blue Buffalo Homestyle Recipe Senior Chicken Dinner Wet Dog Food
As your dog ages, it may experience health issues like arthritis, weight gain, or loose teeth. The Blue Buffalo Homestyle Recipe Senior Chicken Dinner wet dog food is made to help them feel their best while still being easy to eat. While this food can be used on its own, we recommend introducing it as your dog begins to show signs of aging. Not only will it keep their interest in food, but it can also make transitioning from dry kibble to wet food easier on their digestive systems.
This food comes in cans, which can be stored. Depending on the appetite and feeding habits of your dog, you may need to refrigerate any leftovers between feedings. Huskies are active breeds and tend to eat a good amount, so you shouldn't have leftovers for very long. If you have multiple dogs, you may not have leftovers at all!
Best for Senior Dogs
Choosing the Best Dog Food for Siberian Huskies: What to Look For
When deciding on the best dog food for your Siberian Husky, consider price, nutrition, and availability. Here is how to determine if the dog food you are considering meets your needs.
Price
Dog food can get quite expensive, especially if your dog has problems gaining or losing weight or needs another kind of specialty diet. While some foods are cheaper, they may not be the best option for your dog. Consider the long-term health impact of feeding your dog food that is not optimally formulated for their nutritional needs. You may end up paying more in vet bills and procedures than you saved by buying cheaper dog food. Finding a deal online with free shipping, a subscription discount, or buying in bulk can be a great way to combine value and performance.
Nutrition
One of the most important things to consider when choosing any dog food is the nutritional profile of the food and the nutritional needs of your dog. These can change as your dog ages or if its lifestyle changes. Like many dogs, Siberian Huskies generally need high-protein diets. This is especially true if they are very active.
Siberian huskies can be prone to joint issues, especially in their hips, as they age. It is important to look for food that supports joint health. Foods with plenty of calcium for Siberian Husky puppies can also help them develop strong bones that will support them later in life.
Availability
Some foods are widely available at most grocery stores and major retailers. For specialized diets or pets with weight issues, consider a prescription diet through your vet. This can help you can avoid any more serious health ailments down the road. For food that is made of high-quality ingredients and supports pet health, look at pet supply stores in person or online. Many offer discounts when you subscribe or order in bulk.
The Different Types of Dog Food for Siberian Huskies: Pros and Cons Compared
When choosing the best dog food for your Siberian Husky, it helps to know more about your options. Most dog food is either dry dog food (kibble) or wet dog food. Prescription dog food can come in either wet or dry but does need to be prescribed by your vet based on your pet's individual needs. While each has pros and cons, the best dog food for your pup will meet their nutritional needs and their palate.
Dry dog food – traditional "kibble-style" dog food. It is easy to find, affordable, and can be bought in bulk and stored.
Wet dog food – can come in a can or refrigerated container. Often comes in smaller portions so you will need to resupply often.
Prescription dog food – the most individualized nutritional option for your pet's needs. Requires a visit to the vet and prescription, which can be costly.
Our Criteria: How We Choose the Best
We look for food that is made from high-quality ingredients that will support the needs of active, vigorous pets such as Siberian Huskies. A look at the nutritional labels of Blue Buffalo and Taste of the Wild dry dog food shows that real meat is the main ingredient of both foods. Not only is the food high in nutritional value, but it also comes from a brand that you can use throughout your dog's lifetime. Transitioning from one food to another can cause digestive issues as your dog's system adjusts. This seems to be less of a problem with Blue Buffalo and Taste of the Wild. Both brands offer options for puppies, adult dogs, and senior dogs.
These foods are generally available in most reputable pet care stores. Issues that occasionally come up with dog foods are often around availability, price, or expired bags. These brands seldom experience those issues. One of the best ways to save money, make sure you always have a supply of dog food, and know that your food is fresh and safe is to buy from a reputable retailer. Some offer subscription services that automatically renew when you need it to deliver food right to your door.
Summary
Siberian Huskies are strong, active, and intelligent dogs with big personalities. They need good quality food to keep them at the top of their game. These are our top choices:
Relevant Images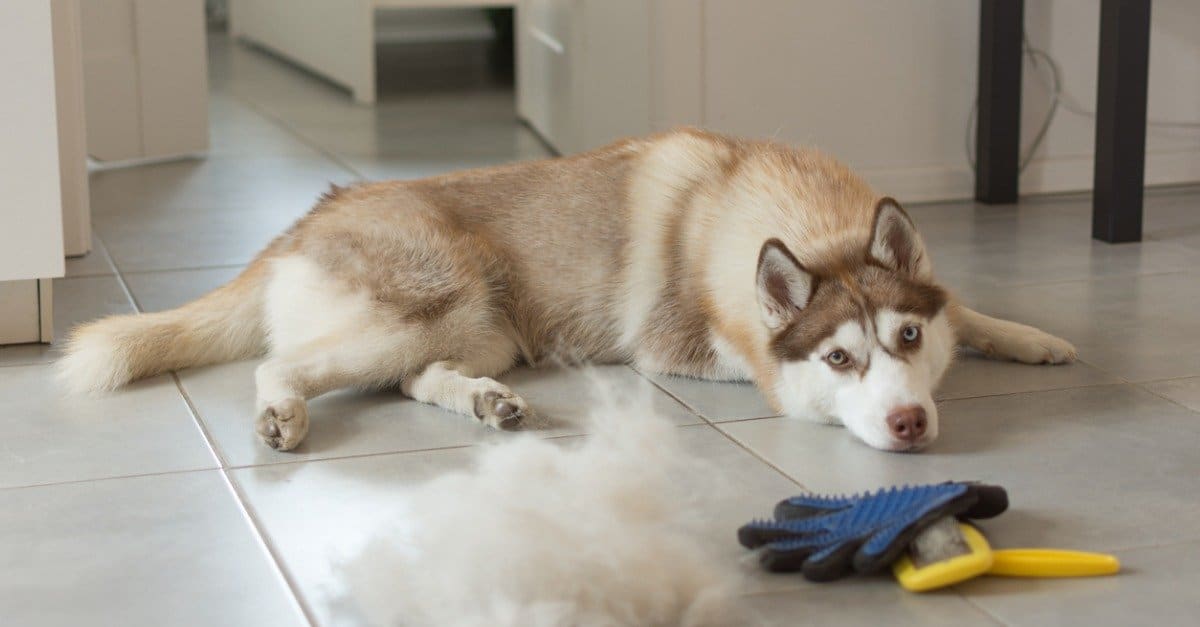 Up Next…