Planting a selection of perennial flowers will help brighten up any garden or outdoor space. The only challenge is finding appropriate flowers for your unique growing zone. And USDA Hardiness Zone 10 can feel a little challenging due to its warm and tropical climate. However, this environment actually presents a wonderful opportunity to add tropical plants to your collection. Keep reading to discover 19 perennials that thrive in zone 10.
Bird of Paradise
The Bird of Paradise (Strelitzia reginae) has a striking resemblance to a colorful bird in flight. It is native to South Africa and has vibrant orange and blue flowers. This lovely plant will add an exotic touch to any garden landscape. It thrives in full sun and well-draining soil, where it can reach heights of 4 to 6 feet. Take care to space your plants at least 5 feet apart for proper air circulation. Water regularly during dry spells and offer protection from frost during colder months for impressive results.
Plumeria
Plumeria (Plumeria spp.) is a member of the Apocynaceae (dogbane) family and native to the Americas. It has an exotic appearance and fragrant flowers. This perennial will add a touch of the tropics to any garden. You can find it in colors like white, pink, yellow, and red. Plumeria's sweet aroma makes it a favorite among many gardeners. Plumeria is versatile and low-maintenance.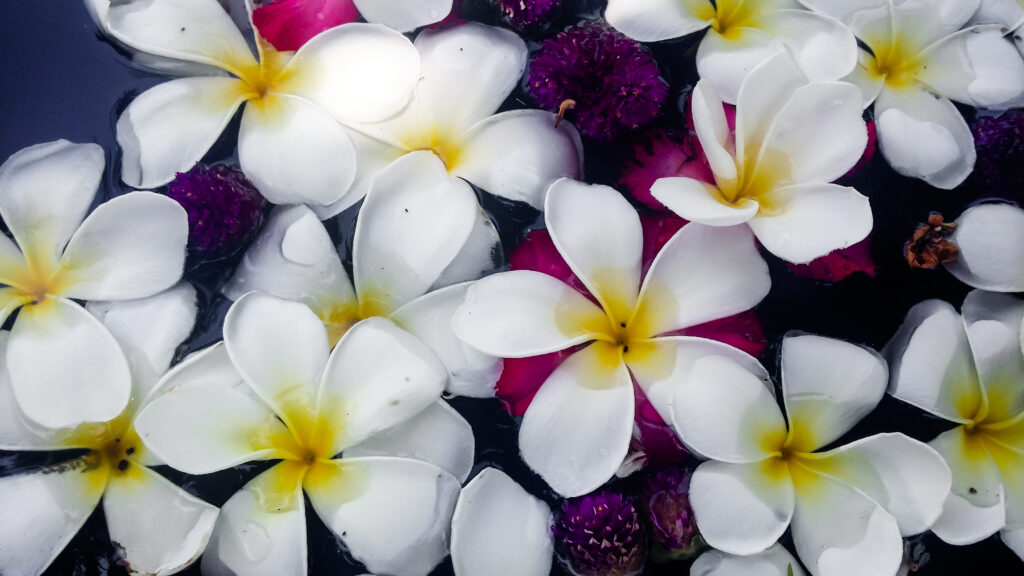 Blanket Flower
The blanket flower (Gaillardia x grandiflora) is a member of the Asteraceae family. It is a cheerful perennial with bright daisy-like flowers in shades of red, yellow, and orange. It is native to North and South America. This hardy plant thrives in full sun and well-draining soil that can occasionally dry out. To ensure continuous blooming, make sure to deadhead spent flowers regularly. Blanket flowers are low-maintenance plants that will attract birds and pollinators.
Red Hot Poker
The red hot poker (Kniphofia uvaria), or the torch lily, is a visually striking perennial featuring tall spikes of fiery red, orange, and yellow flowers. This heat-loving plant is native to South Africa. It can grow to heights up to 4 feet. Plant it in rich, loamy soil with adequate moisture in a spot that receives full sun. The red hot poker attracts hummingbirds and butterflies, making it a popular choice for wildlife gardens.
Canna Lily
The canna lily (Canna indica) is a sub-tropical and tropical plant renowned for its large, vibrant-colored blooms and striking foliage. This showy plant adds a touch of the exotic to any landscape. It boasts clumps of large, flame-red flowers on upright stems. Pollinators love this brilliant display. But you can enjoy the plant in another way. Its rhizomes are edible and can get eaten raw or cooked. It needs full sun and requires only a moderate amount of maintenance.
Mexican Sunflower
The Mexican sunflower (Tithonia diversifolia) belongs to the Asteraceae family. It is a fast-growing flowering plant native to Central America and Mexico. Mexican sunflower produces masses of bright orange or yellow, honey-scented flowers. It can reach heights of 5 to 9 feet, creating an impressive backdrop for any garden. Deadheading spent flowers will encourage continuous blooming and keep the plant looking vibrant throughout the year.
Lantana
This evergreen shrub is in the Verbenaceae (verbena) family. Lantana (Lantana camara), or red sage, is a versatile and hardy plant. It provides stunning flower clusters in many colors, including orange, pink, yellow, white, and purple. This drought-resistant plant thrives in hot and sunny conditions. It can also tolerate light shade and poor soil. Moreover, Lantanas attract pollinators like butterflies, making them valuable additions to any wildlife-friendly garden.
Coneflower
Coneflowers (Echinacea purpurea) are beloved perennials. But there is one caveat. Most coneflower varieties cannot survive in zone 10 heat. Look for specific zone 10 hardy varieties if you want to add this lovely perennial to your garden. It is low-maintenance, needs little water, and thrives in full sun.
They have distinctive cone-shaped flower centers surrounded by colorful petals. The blossoms can grow up to 5 inches wide. Echinacea purpurea, in particular, is a popular variety that boasts pinkish-purple flowers. They play a significant role in traditional medical practices.
Society Garlic
Bring both a touch of class and an intriguing fragrance into your garden when you plant society garlic (Tulbaghia violacea). This member of the Amaryllidaceae family actually smells like garlic when its foliage gets bruised. It has delicate purple or pink edible flowers and grows to a manageable size. Those attributes make it a great choice for borders or container gardening. Society garlic does well in clay-based soil and can tolerate partial shade. Get ready to get rewarded with its charming blooms throughout the growing season.
Brazilian Verbena
Brazilian verbena (Verbena bonariensis) is an eye-catching perennial. This clumping plant forms clusters of small purple flowers on top of tall, slender stems that butterflies absolutely love. Consider planting this beautiful flower if you want to bring pollinators into your zone 10 garden. It needs full sun and medium levels of watering. But the good news is that it is a very low-maintenance flower.
African Iris
The African iris (Dietes bicolor) is native to South Africa. It reaches roughly two feet tall and will treat you with beautiful white and yellow iris-like blooms from May to September. This flower thrives in a wide range of conditions, from full sun to partial shade, and can tolerate some periods of dry soil. Once established, this low-maintenance plant requires minimal care, making it an excellent choice for busy gardeners.
Coral Fountain
The coral fountain (Russelia equisetiformis 'Coral Fountain') is a spectacular shrub with graceful, arching stems covered in coral-red flowers. Its cascading growth habit and trailing vines make it ideal for hanging baskets and containers. Additionally, it can cover walls or rockeries, adding a dramatic touch to any garden landscape. Plant it in a location that receives adequate sunlight. Just be cautious to protect it from the wind.
Mexican Honeysuckle
The Mexican honeysuckle (Justicia spicigera) is a charming plant that produces clusters of tubular orange flowers that attract hummingbirds and butterflies. This shrub makes a fantastic hedge or ground cover. Native to Mexico, Mexican honeysuckle loves a spot with full sun to partial shade. Plant it in loose, well-draining soil. Regular winter pruning will maintain its compact shape and encourage continuous blooming throughout the year.
Pink Skullcap
The pink skullcap (Scutellaria suffrutescens) is native to Mexico. This low-growing plant is ideal for borders, rock gardens, or as ground cover. It is in the Lamiaceae (mint) family and has lovely rose-pink flowers. Plant this flower in rocky or sandy areas to allow for adequate drainage. This flower does well in full sun. But in very hot areas, plant it in a spot that receives a little afternoon shade.
Yellow Bells
Yellow bells (Tecoma stans), or Esperanza or Yellow Trumpetbush, is a perennial shrub with bright yellow trumpet-shaped flowers. The plant is native to the Americas and grows roughly 3 to 6 feet tall. It thrives in full sun and well-draining soil but does do well in moist conditions. Prune this shrub well to keep it contained and consider deadheading to ensure continuous flower production.
Bat-Faced Cuphea
The bat-faced Cuphea (Cuphea llavea) is an intriguing perennial with small, bat-shaped purple flowers and red tubular petals. It is native to Mexico and the Caribbean. This sub-shrub is a heat-loving plant that thrives in full sun. And the bat-faced Cuphea can tolerate dry and moist soil conditions, making it easier to find a good planting location. Regular deadheading will keep the plant blooming for an extended period.
Golden Shrimp Plant
The golden shrimp plant (Pachystachys lutea) is native to Peru and loves hot, tropical environments. This captivating perennial flaunts unique, golden-yellow, and white bracts resembling shrimp. It requires a spot that receives full sun and is a relatively easy plant to care for.
Pride of Barbados
The pride of Barbados (Caesalpinia pulcherrima), also known as Red Bird of Paradise, is a show-stopping perennial with red, yellow, and orange flowers and striking fern-like foliage. It is native to Barbados and does well in any tropical environment. It needs full sun and well-draining soil that can dry out slightly. The seeds have toxic elements, so use caution around kids and pets.
Mexican Petunia
Consider adding a lovely and reliable perennial like Mexican petunia (Ruellia brittoniana) to your zone 10 garden. It has trumpet-shaped flowers in shades of purple. This relatively aggressive shrub belongs to the Acanthaceae family and grows to roughly two to three feet high. It is native to Mexico, so it thrives in full sun to partial shade.
| Number | Flower |
| --- | --- |
| 1 | Bird of Paradise |
| 2 | Plumeria |
| 3 | Blanket Flower |
| 4 | Red Hot Poker |
| 5 | Canna Lily |
| 6 | Mexican Sunflower |
| 7 | Lantana |
| 8 | Coneflower |
| 9 | Society Garlic |
| 10 | Brazilian Verbena |
| 11 | African Iris |
| 12 | Coral Fountain |
| 13 | Mexican Honeysuckle |
| 14 | Pink Skullcap |
| 15 | Yellow Bells |
| 16 | Bat-faced Cuphea |
| 17 | Golden Shrimp Plant |
| 18 | Pride of Barbados |
| 19 | Mexican Petunia |
The photo featured at the top of this post is © galitsin/Shutterstock.com
---