West Virginia lakes shimmer like jewels, inviting you to dive into their refreshing embrace. As the West Virginia Department of Tourism confirms, summer is the ultimate season for outdoor swimming, with temperatures peaking in the 80s. Yet, the allure of these aquatic paradises extends into fall, tempting us with their enchanting beauty.
Imagine submerged in crystalline waters, cradled by verdant landscapes, and serenaded by nature's symphony. This compelling vision transforms into reality as we unveil the 13 best West Virginia lakes for swimming.
1. Summersville Lake
Located south of Summersville in Nicholas County, the Summersville Dam formed the vast reservoir known as Summersville Lake. Spanning 2,700 acres of water and over 60 miles of shoreline during summer, it proudly claims the title of West Virginia's largest lake. Its depths reach a remarkable 327 feet.
Summersville Lake's warm temperatures and submerged cliffs make it ideal for scuba diving. While an on-site diving store exists, seasoned divers should carry their boats and gear. A deliberately sunk boat beneath the lake provides an intriguing attraction for scuba enthusiasts.
Also, perched on the cliffs, you'll find West Virginia's only operational lighthouse — the Summersville Lake Lighthouse. However, keep in mind that cliff jumping has stayed off-limits since 2007.
The crystal-clear water quality sets the stage for various activities, including swimming, fishing, and watercraft adventures. Additionally, nearby hills offer camping, picnics, and rock climbing opportunities. Rock climbing on the neighboring hills and picnicking along the shore are excellent alternatives for visitors who prefer to stay dry.
2. Bluestone Lake
Bluestone Lake, tucked away in West Virginia, offers swimmers pristine waters and a magnificent natural setting. The crystal-clear water, comfortable temperatures, and serene atmosphere provide an unparalleled swimming experience, with safety measures ensuring enjoyment for all ages.
This hidden gem boasts numerous recreational activities like canoeing, jet skiing, fishing, camping, and zip-lining. Visit the Bulltown Recreation Areas for a well-maintained swimming beach, picnic tables, and family-friendly amenities.
Bluestone Lake delivers the best of West Virginia's swimming, captivating beauty, and diverse outdoor opportunities. Don't miss this unforgettable adventure for swimmers and nature lovers.
3. Cheat Lake
Cheat Lake offers a perfect blend of crystal-clear waters, abundant wildlife, and scenic beauty. This 13-mile-long reservoir invites swimmers and nature lovers for a refreshing retreat. Dive into Cheat Lake's cool depths, sunbathe on sandy shores, or explore various recreational activities for an unforgettable adventure.
As you reach Cheat Lake, the gentle waves lap against three marinas – Sunset Beach Marina, Edgewater Marina, and Cheat Lake Marina. The impeccably clean waters stay warm, tempting casual swimmers and water sports enthusiasts alike.
Cheat Lake prioritizes safety, with designated swimming areas and guidelines for worry-free enjoyment. While swimming, watch for diverse aquatic life, including largemouth bass, walleye, sunfish, and catfish.
The surrounding landscape enhances Cheat Lake's charm, with towering trees and vibrant foliage creating a picturesque setting. Keep an eye out for playful wildlife to add excitement to your visit. For a unique experience, seek out hidden gems like secluded swimming holes and cascading waterfalls.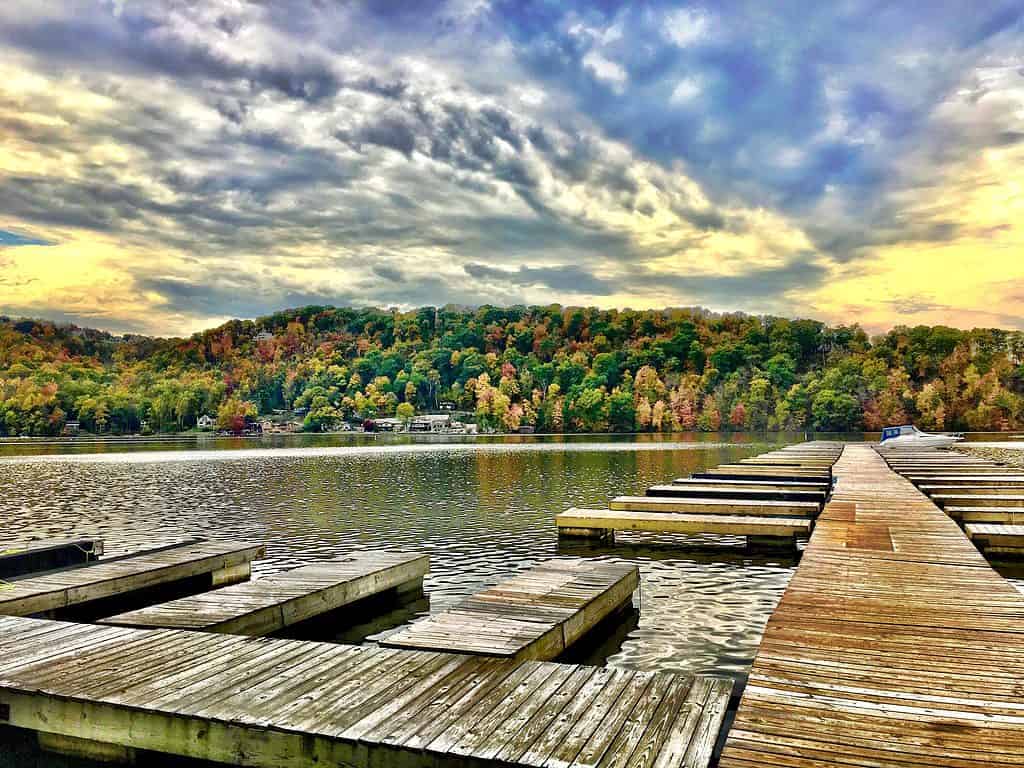 4. Jennings Randolph Lake
Tucked between Garrett County and Mineral County, Jennings Randolph Lake offers a picture-perfect swimming escape. This 952-acre reservoir boasts a stunning landscape teeming with wildlife and lush greenery. Crystal-clear waters invite swimmers to plunge in and enjoy the refreshing temperatures.
Shaw Beach, a charming 200-foot sandy stretch, provides excellent facilities for swimmers. Picnic tables, restrooms, changing rooms, and a playground ensure a comfortable experience. The pristine water guarantees a clean and safe swim, perfect for hot summer days.
Explore beyond the shoreline and discover numerous recreational activities. Horseback riding, hiking, cross-country skiing, and biking await adventurous visitors. Don't forget to visit Howell Run Picnic Area for a breathtaking lunch spot overlooking the lake. For an immersive experience, camp under the stars or indulge in a lakeside resort stay.
Experience the captivating beauty of Jennings Randolph Lake, West Virginia's hidden gem for swimming enthusiasts.
5. Beech Fork Lake
Discover the charm of Beech Fork Lake, one of the best West Virginia Lakes for swimming. This 720-acre man-made reservoir is a swimmer's paradise. Surrounded by a 3,144-acre park, it offers picturesque views and serene waters.
The pristine swimming beach near the dam invites you to take a refreshing dip. Listen to the melodies of wood warblers, thrushes, and cuckoos as you swim. With motorboats over ten horsepower banned, tranquility prevails.
Explore the calm shores by kayak, canoe, or paddleboat. Find peace amidst lush forests and rolling hills. Seek adventure through camping, hiking, and fishing.
Lakefront campsites provide idyllic settings for memorable getaways. Complete with picnic tables and fire pits, they're perfect for a cozy retreat. Connect with friendly locals and park rangers for insider tips on hidden gems.
6. Lake Sherwood
Lake Sherwood, located in West Virginia's Monongahela National Forest, offers a picturesque escape. This 164-acre reservoir is the largest in the area and is perfect for family outings. The serene atmosphere invites visitors to enjoy nature's beauty.
Equipped with excellent facilities, Lake Sherwood caters to a family's needs. Changing rooms, showers, and ample parking spaces ensure convenience. Picnic areas and playgrounds provide relaxation and bonding opportunities amidst stunning surroundings.
Lake Sherwood's water quality is exceptional. Swimmers can enjoy clean, safe waters, while boating and fishing enthusiasts have plenty of options. Kayaking and paddleboarding are popular activities on the calm lake surface.
Surrounding the lake, dense forests and vibrant foliage create a tranquil backdrop. Hiking trails cater to different skill levels, inviting adventurers to explore nature's wonders. The diverse terrain ensures that everyone can find a suitable route.
7. North Bend Lake
Hidden in West Virginia, North Bend Lake is a charming retreat. The calm lake, encircled by the lush state park, offers a peaceful getaway. Leave the city noise and enjoy nature's soothing embrace.
The lake's origin traces back to the early 1900s. The damming of the North Fork of Hughes River birthed this 300-acre oasis. Its pristine water quality is perfect for swimming, fishing, and water fun.
Dense forests, rolling hills, and abundant wildlife surround North Bend Lake. It captivates visitors with its beauty. Hiking, camping, and bird watching await outdoor enthusiasts. There are activities for everyone.
Let's discuss swimming. The lake's crystal-clear waters invite swimmers of all ages. In summer, the refreshing temperatures provide heat relief. Safety is crucial at North Bend Lake. Lifeguards patrol during peak hours, and water testing guarantees cleanliness.
Moreover, the lake provides essential amenities. Changing rooms, showers, and picnic tables ensure a smooth visit. North Bend Lake is among the top West Virginia Lakes. Its breathtaking surroundings, rich history, and excellent water quality make it a prime destination. Families, couples, and solo adventurers will cherish unforgettable memories.
8. Spruce Knob Lake
Have you ever stumbled upon a hidden treasure? That's Spruce Knob Lake in West Virginia for you. Nestled in the Allegheny Mountains, this 23-acre wonder is perfect for nature enthusiasts and adventurers.
The lake's crystal-clear waters are refreshing for swimmers. Its sandy beaches create an ideal spot for sunbathing and relaxation. Moreover, the tranquil atmosphere helps visitors escape their daily routines.
Spruce Knob Lake offers various activities for everyone. Hiking lovers can explore the stunning Whispering Spruce Trail. Fishing enthusiasts will enjoy casting their lines in the pristine waters. Boating options range from electric-powered boats to peaceful canoeing and kayaking.
Don't miss nearby attractions. Experience the breathtaking Spruce Knob Lookout Point. Discover the charming towns of Elkins and Davis, rich in local culture and history.
Spruce Knob Lake is West Virginia's hidden jewel. With its unspoiled waters, sandy shores, and diverse activities, it's no surprise that this lake is a top West Virginia lake swimming destination.
9. Stonewall Jackson Lake
Tucked away in West Virginia, Stonewall Jackson Lake is a serene haven for nature lovers. Its surroundings of lush forests and rolling hills create an idyllic setting for relaxation and adventure.
The lake's pristine waters set it apart, inviting swimmers for a rejuvenating dip. Its sandy shores are perfect for sunbathing or simply enjoying the tranquil atmosphere. Moreover, the well-maintained facilities ensure a comfortable experience for all visitors.
Miles of hiking and biking trails weave through the park, offering breathtaking views of the lake and landscapes. These trails cater to adventurers seeking exploration and discovery in this stunning region.
Anglers will be delighted by the diverse fish species found in the lake, making it an ideal spot for memorable fishing trips. Wildlife enthusiasts can join guided nature walks to observe the abundant flora and fauna residing in the area.
The state-of-the-art marina provides boat rentals and supplies for an enjoyable day on the water. Afterward, guests can retreat to the luxurious resort for some well-deserved relaxation. Indulge in soothing spa treatments, savor gourmet meals at on-site restaurants, and unwind in opulent suites.
10. Stonecoal Reservoir
Nestled in West Virginia, Stonecoal Reservoir Lake is a top swimming spot. Surrounded by Allegheny Mountain foothills, it offers a unique experience for swimmers.
The lake's crystal-clear waters set it apart. Excellent visibility is perfect for swimmers. The water remains clean due to strict motorboat regulations, ensuring an undisturbed environment.
Moreover, the picturesque surroundings enhance the swimming experience. Lush greenery, diverse wildlife, and mountain views create a serene atmosphere.
The adjacent 3,000-acre Wildlife Management Area provides bird-watching, hiking, and wildlife-spotting opportunities. Additionally, Stonecoal Reservoir Lake offers various water activities. Kayaking, canoeing, paddleboarding, and fishing are popular options. With diverse fish species, anglers can enjoy an exciting fishing experience.
The lake's accessibility makes it a favorite destination. Located between Weston and Buckhannon, reaching the lake is easy. Facilities like parking, picnic areas, and restrooms cater to visitors' needs.
For extended stays, Stonecoal Reservoir Lake State Park is a stone-throw away. It offers activities such as camping, hiking, biking, and boat rentals. The modern resort features a restaurant, golf course, and lake cruises, appealing to different interests.
11. Summit Lake
Summit Lake, situated in the Gauley Ranger District of Monongahela National Forest, is a serene 17-hectare gem. Easily reached via Route 39, this beautiful lake is surrounded by lush forest, making it distinct from other West Virginia lakes.
Created in the 1930s by the Civilian Conservation Corps, Summit Lake boasts a rich history. Its picturesque setting amidst dense woodland provides a stunning backdrop for various outdoor activities, creating a one-of-a-kind destination.
Although swimming isn't allowed at Summit Lake, visitors can still enjoy a range of water sports. The lake is perfect for fishing, with abundant bass and panfish populations. A boat ramp and fishing pier are available, and rowboats and low-horsepower boats are permitted on the lake.
Moreover, Summit Lake offers an extensive network of hiking trails for trekking or cross-country skiing.
Nearby Bearhead Mountain and Carbon River Trails provide additional opportunities for exploration. For those wishing to extend their stay, a rustic campground features 33 undeveloped campsites and parking spurs. However, campfires aren't allowed within the lake basin, and wilderness facilities should be used when necessary.
What truly sets Summit Lake apart is the unforgettable experience it offers. Combining the lake's tranquility and the surrounding forest's natural beauty creates a peaceful, rejuvenating atmosphere. Whether fishing, hiking, or simply relaxing at the campground, Summit Lake provides a memorable experience worth the journey.
12. Warden Lake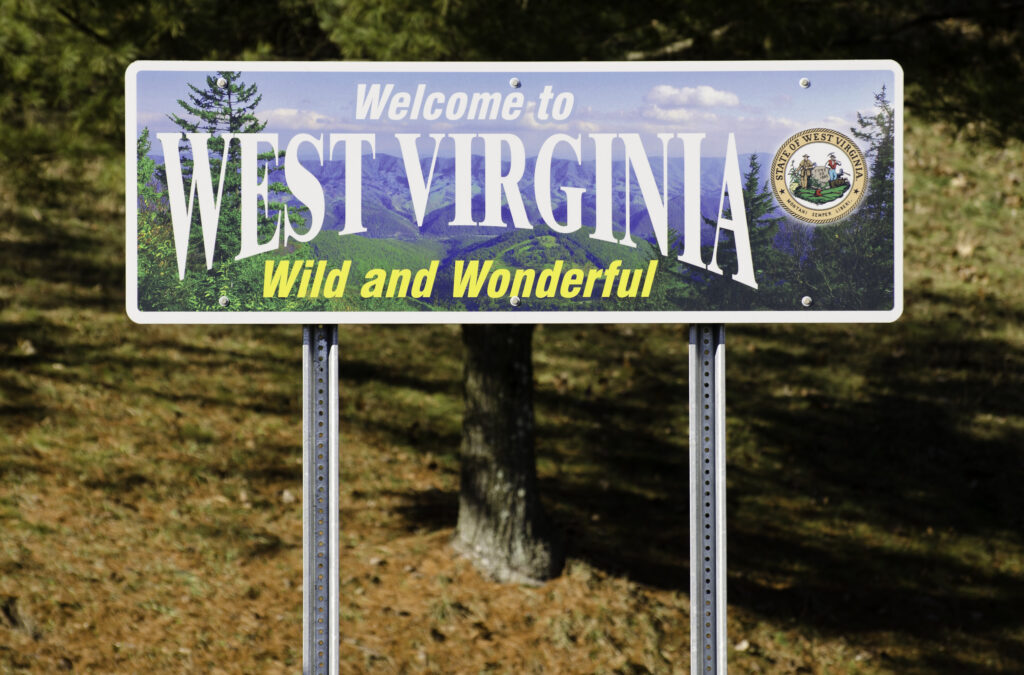 Warden Lake, nestled in West Virginia's picturesque landscape, offers a serene and inviting retreat for swimmers and outdoor enthusiasts. The pristine waters and tranquil surroundings make it an ideal destination for a refreshing escape.
Located just off State Route 17, Warden Lake is easily accessible and boasts various water-based activities. Kayaking enthusiasts can explore the calm waters and stunning shoreline, while anglers can pursue diverse fish species such as bluegill, largemouth bass, catfish, channel fish, and northern pike.
Moreover, the lake's remarkable water quality and abundant aquatic life add to its appeal. Visitors can enjoy convenient services such as a graveled boat ramp for easy access and well-maintained restrooms. Although camping is forbidden, the nearby accommodation options should cater to anyone wishing to extend their stay.
Swimming in Warden Lake is a magical experience, surrounded by lush forests, rolling hills, and the majestic peaks of Baker Mountain and Big Ridge. Furthermore, the friendly locals and vibrant wildlife contribute to the charm of this idyllic getaway.
13. East Lynn Lake
The beautiful East Lynn Lake rests in Wayne County, West Virginia. This 1,005-acre reservoir is a must-visit for swimming enthusiasts and nature lovers. The excellent water quality at East Lynn Lake makes it a top swimming spot in West Virginia. Its vast size ensures ample space for swimmers to enjoy. The stunning natural surroundings add to the overall experience.
Besides swimming, this lake is perfect for fishing and water skiing, thanks to its diverse fish population and calm waters. You'll also find wildlife like deer, rabbits, and bears in the nearby hills, attracting hunters and fishermen alike.
East Fork Campground is available for extended stays, offering 167 sites with amenities such as a playground, boat launch, and sports courts. Nearby landmarks provide additional opportunities for exploration and adventure.
Pack sunscreen, a hat, and plenty of water to enjoy your time at East Lynn Lake. Renting a kayak or canoe is a great way to explore hidden coves or pack a picnic to savor the captivating landscape.
Dive into West Virginia's Aquatic Paradise
West Virginia offers an abundance of picturesque and refreshing lakes for swimming enthusiasts. These 13 best West Virginia lakes provide the perfect summer escape with crystal-clear waters, sandy beaches, and breathtaking views.
Whether you're looking for a family-friendly destination or a serene spot to unwind, the Mountain State's aquatic paradises cater to every preference. So, pack your swim gear, sunscreen, and adventurous spirit – it's time to dive into West Virginia's most alluring lakes and create unforgettable memories.
Summary of The 13 Best West Virginia Lakes For Swimming
| Rank | West Virginia Lake | Location |
| --- | --- | --- |
| 1 | Summersville Lake | Nicholas County |
| 2 | Bluestone Lake | Hinton |
| 3 | Cheat Lake | Monongalia County |
| 4 | Jennings Randolph Lake | Garrett and Mineral Counties |
| 5 | Beech Fork Lake | 12 miles south of Huntington and Barboursville |
| 6 | Lake Sherwood | Monongahela National Forest |
| 7 | North Bend Lake | Ritchie County |
| 8 | Spruce Knob Lake | Allegheny Mountains |
| 9 | Stonewall Jackson Lake | Lewis County |
| 10 | Stonecoal Reservoir | Allegheny Mountain foothills |
| 11 | Summit Lake | Gauley Ranger District of Monongahela National Forest |
| 12 | Warden Lake | off State Route 17 |
| 13 | East Lynn Lake | Wayne County |
Summary Table of The 13 Best West Virginia Lakes For Swimming
The photo featured at the top of this post is © iStock.com/Eifel Kreutz
---