↓
Continue Reading To See This Amazing Video
Located in Kentucky, more specifically Mammoth Cave National Park, Mammoth Cave is an extremely popular tourist destination, both for the average outdoor recreational fan and cave enthusiast alike. But have you heard of Mammoth Cave's Bottomless Pit and just how deep it truly is?
With miles and miles of cave tunnels and systems (with even more discovered annually!), Mammoth Cave attracts visitors from around the world. Besides an underground river and a healthy bat population, what else can you discover on a trip through Mammoth Cave? Hopefully, you take some time to check out the amazing Bottomless Pit! Let's discuss what makes this geological feature so fantastic now.
Mammoth Cave: An Overview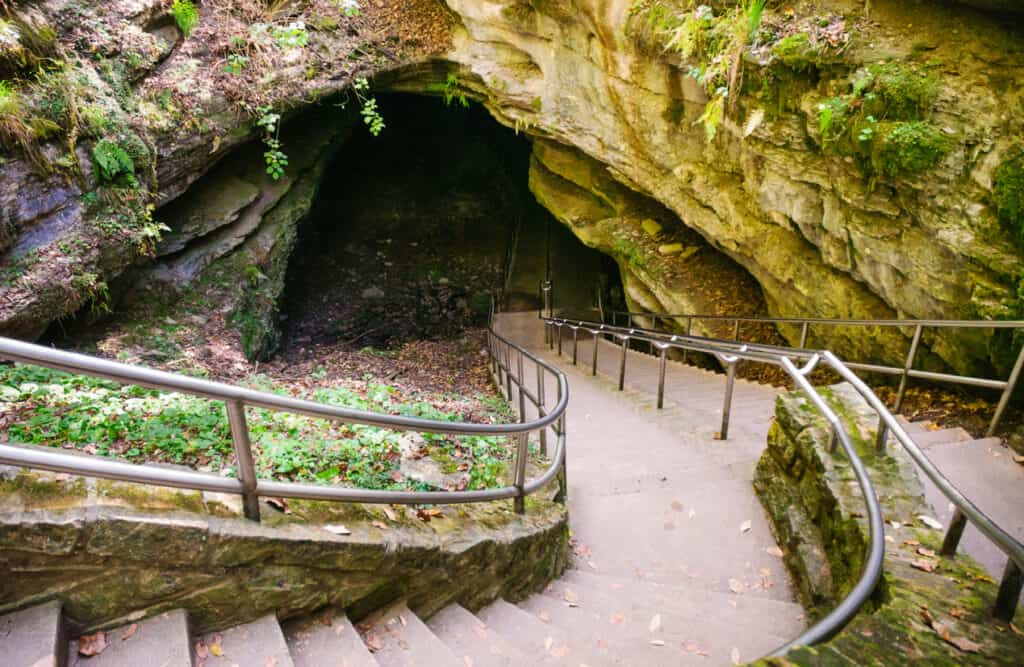 Located in South-Central Kentucky, Mammoth Cave is actually the largest cave system found in the entire world. It is home to well over 400 miles of cave tunnels and systems, including countless passageways and geologically significant features. In fact, more and more pathways or connecting tunnels are discovered annually, which means that Mammoth Cave is consistently shattering its own records.
With fossils and human remains discovered well within the depths of the cave, Mammoth Cave's history dates back thousands, if not millions, of years. The cave itself is made from limestone and sandstone layers, all dating back to the Mississippian subperiod. There are multiple entrances to the cave and many underground waterways, some of which lead back out to the surface and connect to rivers found throughout the park.
In terms of visiting Mammoth Cave, the National Park Service has many guided tours and lighted pathway opportunities. Each excursion ranges in time, from a simple hour-long hike to multiple hours. Some cave tours involve crawling on your belly through dark and eerie paths, so make sure you are up for the task! If you want to visit Mammoth Cave's Bottomless Pit, you'll need to do a bit of adventuring, but the pathways should be well-lit.
Mammoth Cave's Bottomless Pit: How Deep is It?
While there are a few different pits and crevasses formed within Mammoth Cave, the Bottomless Pit is certainly the deepest. At 105 feet deep, the Bottomless Pit is well beneath the surface of the earth, especially when you consider the fact that it is already located at least 200 feet underground! There is a large dome directly over the Bottomless Pit, which gives us some insight as to how this pit was formed.
Made of limestone, the Bottomless Pit does in fact have a bottom. Based on the rest of the depths of the cave, it terminates along the same level as some of the rivers located underground here. There are vertical chutes and troughs carved deep into the limestone of the pit, making you wonder just how this large of a hole formed to begin with!
How was Mammoth Cave's Bottomless Pit Formed?
Through downward-flowing groundwater, the Bottomless Pit was formed for many, many years. Also known as a domepit, the Bottomless Pit formed from the domed ceiling hanging above it. This dome is located above the water table, which means that the water found here naturally flowed down into the earth, quietly whittling away at the walls of the pit we know today.
This is why, should you happen to visit the Bottomless Pit for yourself, it has deep lines and intricate markings found within its stone. The wear and tear of water over thousands of years created the pit, and many others found within the Mammoth Cave system. While the Bottomless Pit is currently the deepest found within this National Park, there may be other pits that have yet to be discovered!
Wildlife in Mammoth Cave
Caves are extremely important ecosystems to a variety of creatures, and Mammoth Cave is no exception. Besides bats, a number of animals have adapted to the darkness of cave life. Plus, many other mammals utilize the cave for shelter and hunting. While there's nothing living at the bottom of the Bottomless Pit (that we know of!), a few different wildlife species call this cave system home. Some of those animals include:
Rafinesque's big-eared bats
Eyeless fish
Albino crayfish
Raccoons
Salamanders
Cave crickets
Sheepnose mussels
Kentucky cave shrimp
How to See Mammoth Cave's Bottomless Pit
Once considered a turn-around spot on Mammoth Cave's daylong excursions, you can easily see the Bottomless Pit on your visit to this National Park. It is accessible via the historic entrance and many tours take you to this location. It is lighted and even includes a bridge so that you can easily navigate to and around the Bottomless Pit! Keep in mind that reservations are required to tour much of Mammoth Cave, as this is not a location made for the average hiker.
Up Next:
More from A-Z Animals
---
The Featured Image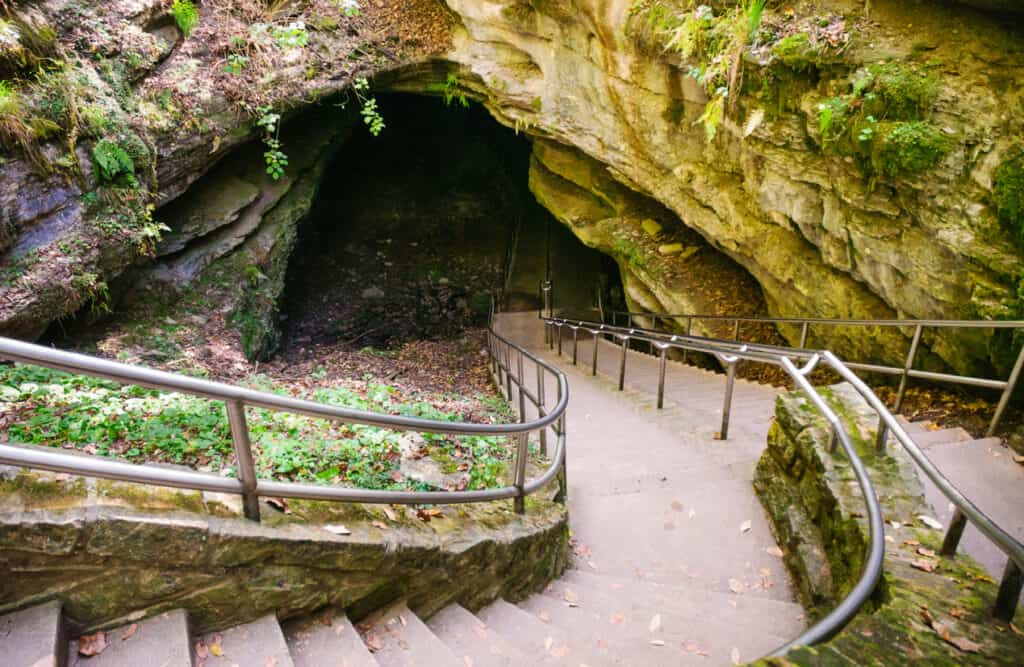 ---