If you're looking for a loyal pet with great physical strength, look no further than the Pitbull canine! These dogs are known for their lovable nature and striking appearance, which draws a lot of attention from admirers. But here's something about these dogs that may take you by surprise…. It's the hefty price tags that are attached to these Pitbull breeds. For example, costs may range from a few hundred bucks to several thousand dollars or more! So, if you're looking for a Pitbull companion, you might want to start a savings fund before considering purchasing any of these breeds.
Suppose you are wondering why would these dogs cost so much money. Well, let me give insight as to why they are so costly. Experienced Pitbull breeders use breeding methods that include a parental selection process aimed at maintaining specific desired traits. Through extensive investment in time, money, and energy, they work diligently to ensure that only healthy pups display great temperaments as well as good genetics! Therefore, ultimately resulting in outstanding offspring, which are highly sought after for their quality standards.  
Chamuco (Cost $200 to $1,000)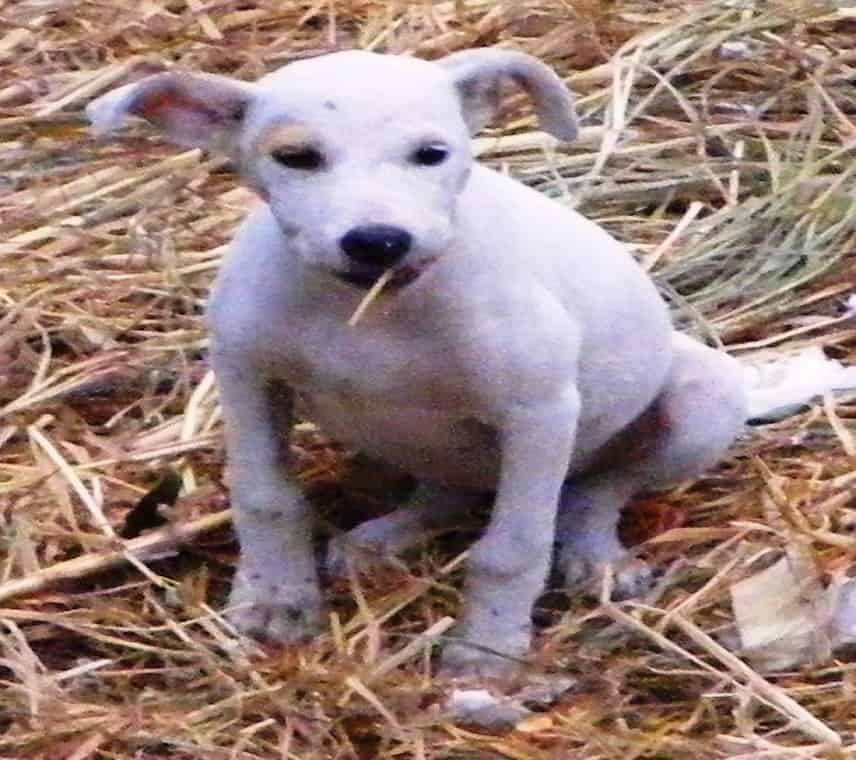 Originating from Mexico, this robust breed possesses impressive strength along with agility. But what sets them apart is their distinct coat coloration featuring a mixture of solid black or charcoal grey tones followed by white markings. In general, the Chamuco Pitbull will live between 10 and 12 years, much like other breeds within the Pitbull family.
Unfortunately, one regrettable fact concerning the Chamuco Pitbull is its role as a contender in underground dogfighting operations across Mexico. Therefore, this has caused many individuals to associate the breed with such brutality resulting in not wanting to adopt them as pets. In addition, pet owners and breeders believe that when given appropriate attention through proper training and socialization techniques, these dogs make loving and trustworthy companions.
American Staffordshire Terrier (Cost $800 to $1,000)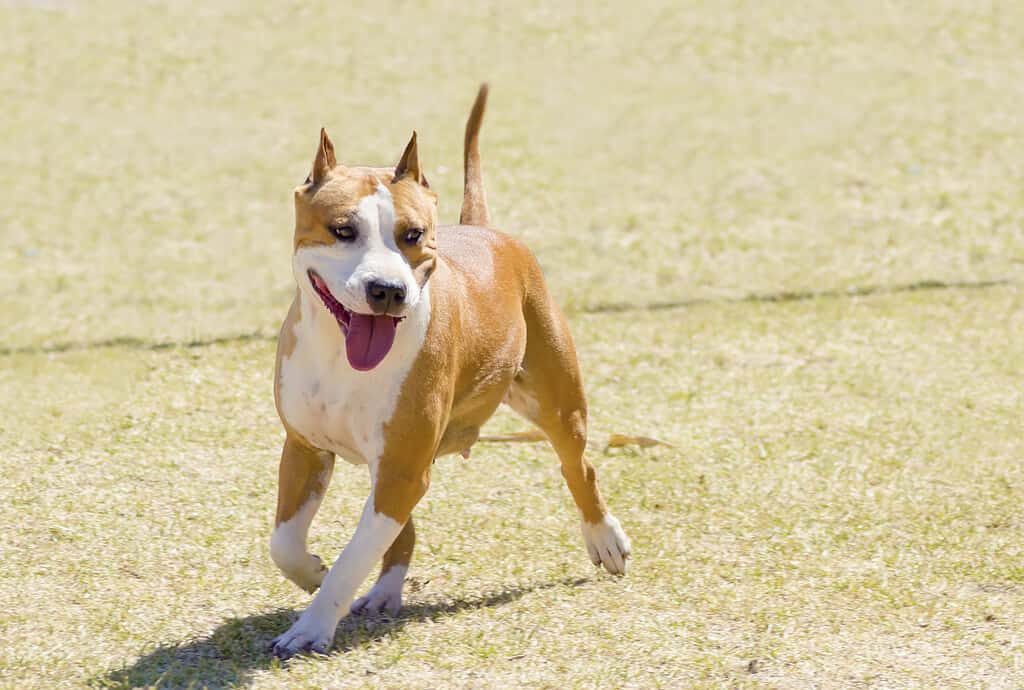 The American Staffordshire Terrier came about in America during the late 1800s this breed of Pitbull evolved from a blend of Old English Bulldog genes and multiple terrier strains. These dogs were primarily utilized in bull-baiting before transitioning into skilled hunting dogs trained to catch rats. Thanks to selective breeding over time, they gained immense muscular power matched with nimble movements.
American Staffordshire Terriers live between 12 to 16 years, as their longevity depends on various aspects such as genetics, nutritious diets, and adequate physical activity. In terms of the coat color diversity seen within this canine breed, there are many variations from what the AKC recognizes. These tones include black, red, fawn, white, and brindle mixes too! As for appearances, some are born with patches that display different marking shades across their fur coat.
Bull Terrier (Cost $800 to $2,000)
The origins of the Bull Terrier go back to England's Victorian era when it originated as a fighting dog. The Bull Terrier we are familiar with today was through the reproduction of Bulldogs and several types of terriers. The American Kennel Club granted it recognition back in 1885. They sport compact and robust bodies covered in glossy fur with colors ranging from white to black to tri colors and brindle.
What gives these dogs their signature appearance is the shape of their triangular eyes and curved head shapes. Despite Bull Terriers' intimidating facial expressions, they are quite affectionate and sociable dogs. Furthermore, they tend to be child-friendly and are devoted to protecting their owners.
Red Nose Pitbull (Cost $1,000 to $3,000)
With roots in Ireland, these canines pose an extensive past that reaches back numerous centuries. They evolved from the Old Family Reds, a specific strain of Irish Pitbull Terriers. As time passed by, they migrated to the United States as they were known for their great work ethic and used to protect farming land and cattle.
These dogs serve as excellent family pets thanks to their ability to form deep connections with their owners while displaying unwavering loyalty and devotion. These highly intelligent dogs excel in various activities such as obedience training, agility competitions, and even therapy work. In addition, Red Nose Pitbulls are also popular for their muscular build and round, expressive eyes that reveal their friendly temperament.
Blue Nose Pitbull (Cost $1,000 to $3,000)
The Blue Nose Pitbull originated in the United States and has been becoming more popular by the minute. What makes these Pitbulls so interesting is that they carry a distinct genetic characteristic. Its genetic material is responsible for its blue-gray nose and silver coat. In addition, some Blue Nose Pitbulls may also showcase white patches that are selectively placed in certain areas like their paws or chest.
It's worth noting that Blue Nose Pitbulls often display territorial instincts and a protective demeanor. However, these tendencies can be effectively corrected by using training techniques through socializing your dog.
Staffordshire Bull Terrier (Cost $1,500 to $3,000)
One of Britain's dog breeds that surfaced in the 1800s is the Staffordshire Bull Terrier. This breed often goes by the name Staffy or Stafford. They're commonly known as nanny dogs, thanks to their natural affinity towards kids. With a patient personality and fierce protectiveness towards those they consider family, especially children, it's no wonder these dogs have endeared themselves to countless families over the years.
Staffordshire Bull Terriers sport short coats that can come in various colors such as solid red, fawn, and black, including different shades of these colors that are embellished with white markings. If these dogs are well taken care of, they may live up to 12 to 14 years.
American Bully (Cost $2,000 to $10,000)
A newcomer to the Pitbull scene is the American Bully, which originated in America during the 1980s. By blending breeds like American Pit Bull Terriers, Bulldogs, and American Staffordshire Terriers with similar dogs, breeders produced this affectionate dog that boasts strength and approachability.
The American Bully certainly makes an imposing sight with its medium-to-large size and robust body type. Its chest is wide, while its neck seems almost too thick for the breed's head size. In addition, its overall head shape adds to its aggressive-looking appearance. As for Coat-wise, the American Bully comes in colors including brindle and fawn and varying patterns like blues or blacks overlaid on white backgrounds. Lifespan-wise, this breed usually lasts between ten-to-twelve years.
Colby (Cost $2,000 to $20,000)
The Colby Pitbull, an American Pit Bull Terrier type, developed its roots in the late 1800s. It was created by John P. Colby, who lived in Newburyport, Massachusetts. Functioning as an all-around athletic dog with remarkable agility and strength made it stand out from others during its developmental phase, whereby diverse traits were combined due to practical concerns like those tailored for hunting or guarding needs alike.
The Colby Pitbull is a beloved companion that shows remarkable capabilities in various working roles. Effective in police work or even service animals for people with disabilities. Also notable is its ability to learn quickly, which makes it an excellent candidate for participation in obedience trials or competitive events such as agility challenges for search and rescue operations. In addition, it has a short-haired coat ranging from colors like brindle, black, fawn, and blue to choose from.
Which Pitbull Had the Most Expensive Price Tag?
Did you know that the priciest Pitbull ever to be sold is The White Rhino? As its popularity skyrocketed, The White Rhino was sold for an astounding $250,000! What made this canine so valuable? Besides being beautiful with solid white fur that's extremely rare among Pitbulls, its bloodline also traces back to some of the best-known breeders in the industry, adding to its desirability factor.
It's quite fascinating to learn about The White Rhino. This pit bull was considered one of the largest and strongest Pitbulls in existence. Thanks to his remarkable build and impressive size, he achieved an iconic status amongst dog breeders worldwide.
Summary Of The 8 Most Expensive Types of Pit Bulls
| Rank | Pit Bull | Price |
| --- | --- | --- |
| 8 | Chamuco | $200 to $1,000 |
| 7 | American Staffordshire Terrier | $800 to $1,000 |
| 6 | Bull Terrier | $800 to $2,000 |
| 5 | Red Nose Pitbull | $1,000 to $3,000 |
| 4 | Blue Nose Pitbull | $1,000 to $3,000 |
| 3 | Staffordshire Bull Terrier | 1,500 to $3,000 |
| 2 | American Bully | $2,000 to $10,000 |
| 1 | Colby | 2,000 to $20,000 |
Summary Table Of The 8 Most Expensive Types of Pit Bulls
Ready to discover the top 10 cutest dog breeds in the entire world?
How about the fastest dogs, the largest dogs and those that are -- quite frankly -- just the kindest dogs on the planet? Each day, AZ Animals sends out lists just like this to our thousands of email subscribers. And the best part? It's FREE. Join today by entering your email below.
---