↓
Continue Reading To See This Amazing Video
Given that there are over 7,000 lakes in the great state of Texas, you may be wondering just how deep Lake Ray Hubbard is. Located just outside of Dallas, Lake Ray Hubbard is an artificial reservoir originally intended to supply water to nearby cities and local populations. However, it still remains an extremely popular recreational lake as well!
In this article, we will go over everything you need to know about Lake Ray Hubbard, including its overall size and depth. We will address how this lake was formed in the first place and what types of activities you can do there, including the types of fish you may reel in. Let's get started and talk about this Dallas favorite now!
How Deep is Lake Ray Hubbard in Texas?
The depth of Lake Ray Hubbard is 40 feet. You could almost cover the majority of the Hollywood sign with this depth of water, given that the letters forming this popular tourist attraction are roughly 40-45 feet tall! This certainly isn't the deepest lake in all of Texas, but there's still a lot to be said for a lake depth that can hide a four-story building underwater.
When Lake Ray Hubbard was first formed, engineers and water experts anticipated that the area would need roughly five years before the lake would be completely full. This is a fair estimate, especially when you consider this lake is nearly 21,000 acres across. However, this 40-foot-deep lake filled up in less than a year given rainfall and other filling assistance! 
But what else makes the formation of Lake Ray Hubbard unique? 
How was Lake Ray Hubbard Formed?
Once known as Forney Lake because of a nearby town, Lake Ray Hubbard was propositioned and formed in the 1960s thanks to the Parks and Recreation Department and the City of Dallas. The name of the lake was changed from Forney Lake to Lake Ray Hubbard, after a Parks and Recreation board member who assisted greatly in the forming of this particular lake. Technically speaking, Lake Ray Hubbard is a reservoir rather than a lake, given that a dam was built on the Trinity River in order to form it.
The entire region that Lake Ray Hubbard occupies was once known to locals as "the bottoms." This has always been a popular area for recreational activity, especially fishing! Given that Lake Ray Hubbard was originally formed to assist in water emergencies in the city of Dallas, this dammed area was not made for extensive recreation originally. 
In fact, Lake Ray Hubbard engineers planned on removing the timber and forested areas from the northernmost section of the lake. Whether they ran out of time or thought better of it, these trees were never removed and are instead sunk beneath the depths of the lake to this day, creating fantastic environments for local fish populations! Most Dallas residents, especially those who fish, are proud of this happy accident.
Fishing at Lake Ray Hubbard
Speaking of fishing, there are a number of fish species located in Lake Ray Hubbard, offering local populations plenty of recreational opportunities. While the Hydrilla (an invasive aquatic weed) has populated certain locations of the lake, the natural plants and underwater forests of this reservoir create a fishing mecca for Dallas locals!
Here are some of the types of fish you can catch at Lake Ray Hubbard:
Catfish
Crappie
Many different types of bass (striped, largemouth, white)
Other Activities Near Lake Ray Hubbard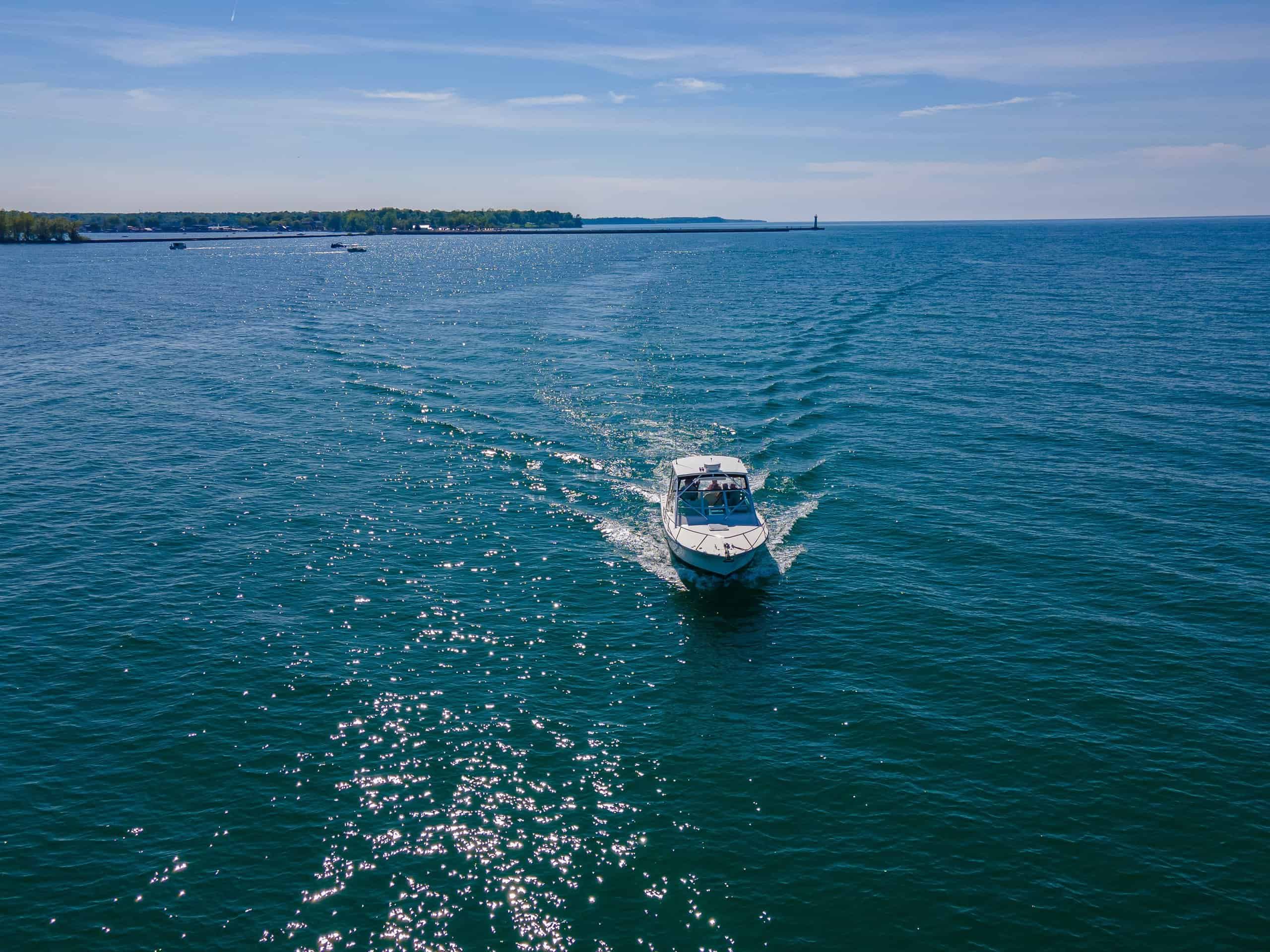 If you are interested in visiting Lake Ray Hubbard, it's important to note what activities are popular in this location. Unfortunately, swimming isn't legal in Lake Ray Hubbard, likely due to its algae infestations and for the overall safety of guests as well as the health of the water supply. However, boating is extremely popular at this reservoir, especially for Dallas locals hoping to take their boat out for a spin!
Besides fishing and boating, sailing and kayaking are also extremely popular. There are a number of luxury docks, yacht rentals, and even cruises hosted by businesses surrounding this lake. While it may not be the most remote, rugged, or wild of the lakes in Texas, Lake Ray Hubbard still has a lot to offer the Dallas local or the avid fisherman!
What is the Deepest Lake in Texas?
While 40 feet may seem like a deep enough lake, Lake Ray Hubbard can hardly hold a candle to the deepest lake in Texas: Lake Amistad. This particular lake is over 200 feet deep, hosting many more fish species than Lake Ray Hubbard, given its depth. However, both locations have a lot to offer tourists and locals alike!
Up Next:
More from A-Z Animals
---
The Featured Image
---
Sources

Texas Water Development Board, Available here: https://www.twdb.texas.gov/surfacewater/rivers/reservoirs/ray_hubbard/index.asp#:~:text=According%20to%20the%20TWDB%202015,depth%20of%20about%2040%20feet.