Continue reading for our analysis...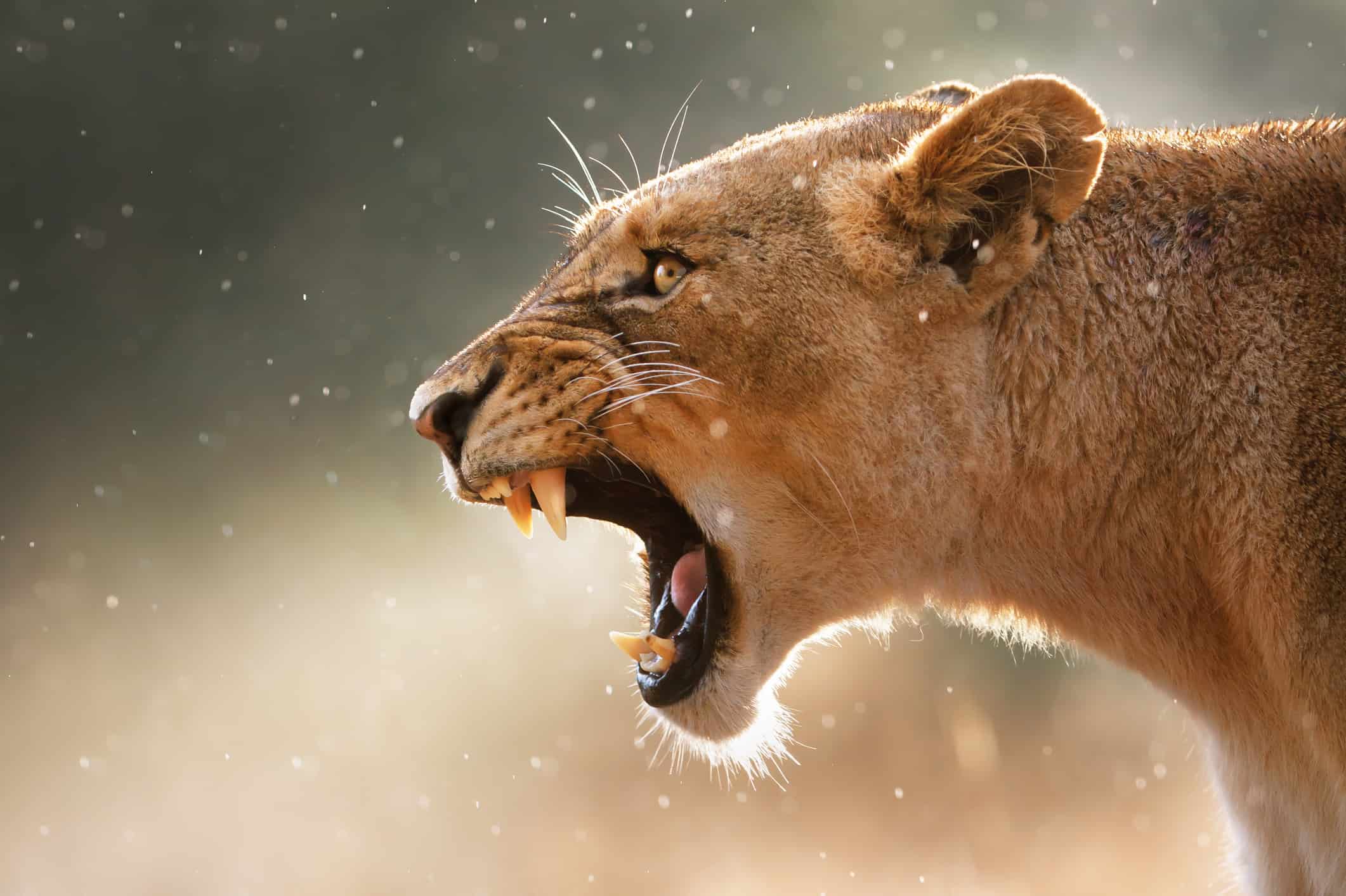 One of the most colloquial terms we hear all the time is "size matters." Does it really? We as humans tend to put a lot of importance on the face that size matters. How big the house is, how big the car is, how big the paycheck is, how big the office space is, and much more. And we know that when it comes down to it isn't always about size.
In the case of the video above, we see two predatorial animals, a leopard and a hyena that have both come across an antelope that is dead. Most likely, what has happened is one of these animals, likely the leopard, was the one who completed this kill. And the hyena came up to join in on this food. 
Survival in the wild isn't always about hunting down and getting your kill. Sometimes it's about being big enough to steal or share with someone else. For this leopard, he did not see the point in trying to fight this hyena off. He just wanted to eat as much of this meal as he could. And vice versa with this hyena.
As they are both enjoying the antelope, we see that the hyena is smartly on alert. He consistently looks around himself at all angels looking for any danger lurking near. In the wild, it's important to always be on one's toes because when you're most vulnerable is when you're distracted.
And he was right to do this because in no time at all did they both hear the sound of something rustling in the bushes behind the leopard. They both stop eating and turn to look and although, at first, we cannot see what animal is approaching, we see the fear in both of their eyes as they high tail it out of there and leave the food behind.
After they are gone, a lioness approaches. She makes sure they are gone and then bends down to finish this delicious meal prepared for her. So, size matters, huh? Let's take a look at these animals' sizes.
How Big Are Hyenas?
Hyenas weigh anywhere from 41-86 kilograms (90-190 pounds) and reach up to 65 inches in length.
How Big are Leopards?

Leopards weigh anywhere from 30-90 kilograms (66-198 pounds) and reach up to 100-190 centimeters (40-75 inches) in length.
How Big are Lions?
Lions weigh anywhere from 120-249 kilograms (264-550 pounds) and reach up to 1.4-2.5 meters (4.7-8.2 feet) in length.
As we see, in this situation, bigger was better. And this lion got a free meal!
---