Hawaii is one of the most luxurious and famous tourist destinations in the entire world. People from all over come to swim in crystal clear waters, eat fresh fish, and enjoy the relaxing sun. Unfortunately, sharks like most of those things too!
Hawaii is an island chain and has shark attacks each year. In fact, Maui has the most shark attacks of any of the Hawaiian islands. Let's take a look and discover the Maui beaches with the most shark attacks. The results may surprise you!
Is Maui a hot spot for shark attacks?
Hawaii is the second most likely state for someone to have a shark encounter. And by "encounter," we mean a bite, fatal or nonfatal alike. Overall, there have been 182 shark attacks across the state, a number that is only bested by Florida, one of the shark attack capitals of the world. For reference, Florida has a total of 896 documented shark attack cases.
Within Hawaii, however, are multiple islands. Although it isn't the largest, Maui has the highest documented number of shark attacks of any of the Hawaiian Islands. Maui has had a total of 71 shark attacks since modern records began, starting around 1828. Although they rank among the top states in the US, it is still incredibly rare to be attacked by a shark.
What kinds of sharks live around Maui?
There are a whole lot of sharks in the waters around Hawaii, but most of them are totally harmless to adult humans. There are about 40 species of shark, with about eight of them commonly seen close to the shore. The whitetip reef shark, the blacktip reef shark, the sandbar shark, and the scalloped hammerhead shark are the most commonly sighted sharks.
Still, these aren't the sharks that most people are familiar with. The sharks that most often attack humans are the tiger shark, the bull shark, and the great white shark.
Maui Beaches With the Most Shark Attacks
The Hawaiian government has been tracking shark attacks since 1995. On their website, they list each shark attack, its location, the activity being done at the time, the water clarity and depth, the victim, a description of the event, and the type of shark. This extremely comprehensive list allowed us to make this condensed list, so make sure you check out the official one here.
1. Kīhei – 13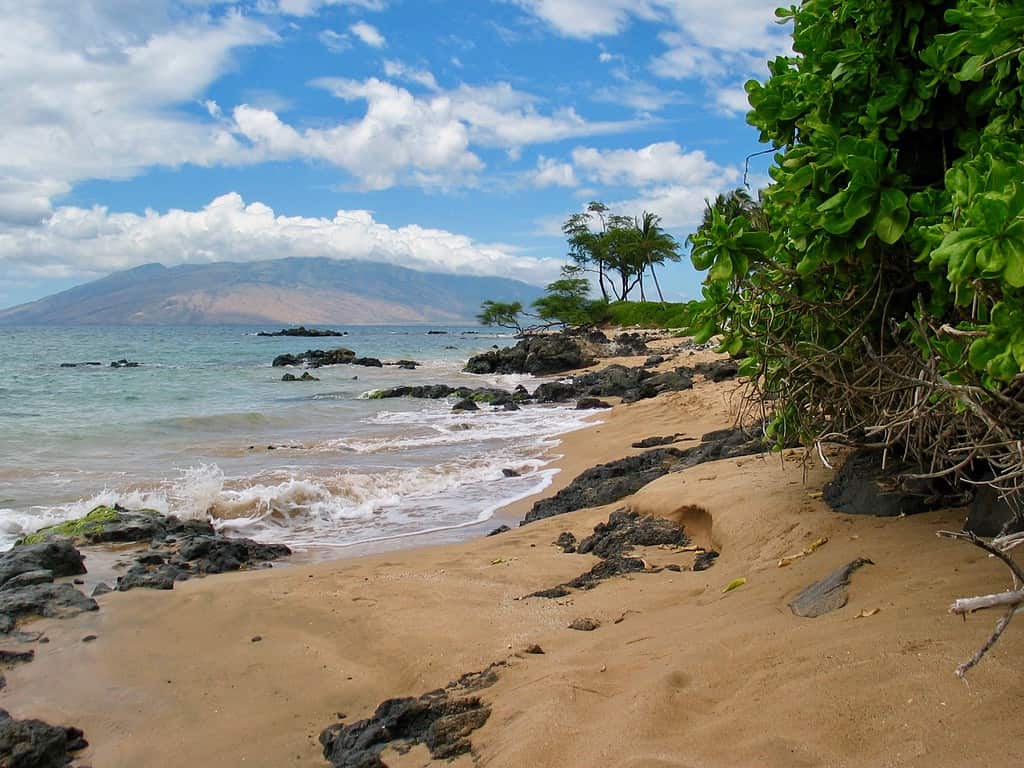 By far, the most active place for shark attacks was Kīhei. Kīhei is an extremely busy area with a lot of development, but it is especially known for its surfing and paddleboarding lessons. Since the conditions are a bit calmer in this region, people are more often in the water. Additionally, the water is especially shallow.
2. Napili – Honokowai – 7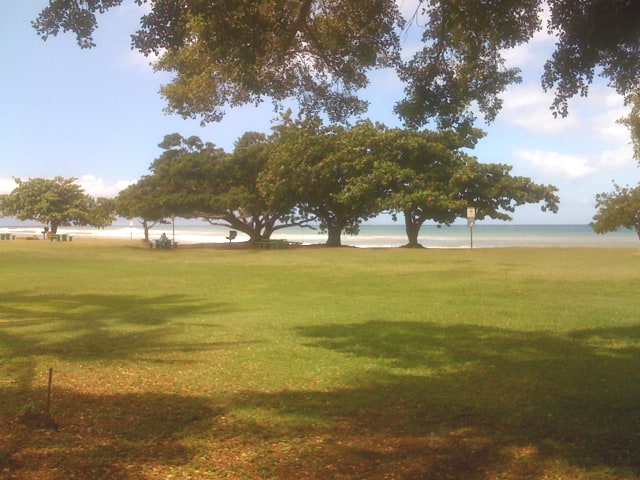 The Napili – Honokowai area is located on the western shore of West Maui, north of Kaanapali and south of Kapalua. Beaches in this area include Kahana Beach, Keonenui Beach, and Honokōwai Beach Park.
3. Pā'ia area – 6
The Pā'ia is located on South Maui along its northern shore. There are multiple beaches, including Baldwin Beach, Kaulahao Beach, and Lower Pāʻia Park. The north shore gets a lot more wind and waves, but many surfers paddle out past the break to catch the swell.
4. Kāʻanapali area – 5
The Kāʻanapali area is on the far western side of West Maui, north of Lahaina. This popular area is known for beautiful beaches like Black Rock Beach, Kaanapali Beach, and Kahekili Beach Park.
5. Wailea area – 5
Wailea is located just south of Kīhei, although it doesn't have as many listed attacks. With beaches like Keawakapu Beach, Kamaole Beach Park III, and even the Molokini Crater offshore, snorkeling and wind sailing are quite popular.
6. Mākena area – 4
Just to the south of Wailea is the Mākena area. There are beaches every few miles in this area, including Maluaka Beach, Chang's Beach, Po'olenalena Beach, and more. As part of the calmer, shallower waters of the western coast of South Maui, lots of people swim and snorkel in this area.
7. Kahului area – 4
The Kahului area is located on the northern shore where West and South Maui meet. This area is well populated, is the home of the Kahului Harbor (where many cruise ships come to port), and includes beaches like Kahului Beach.
8. Olowalu – 3
Olowalu is located in the southern part of West Maui and isn't an incredibly popular area compared to most other beaches. Still, the area is known for its whale lookout located offshore and includes beaches like Olowalu Beach and Kailiili Beach.
9. Waiehu area – 2
The Waiehu area is located just north of the Kahului Harbor and is known for its dunes and wetlands wildlife refuge. This area includes Waiehu Beach Park, Paukukalo Beach, and the Waihee Reef.
A complete list of shark attacks and their location in Maui:
Kīhei – 13
Pā'ia area – 6
Kāʻanapali area – 5
Wailea area – 5
Mākena area – 4
Kahului Area – 4
Honokowai – 4
Olowalu – 3
Kahana (Kahana, Pohaku, and Honokowai Beaches) – 3
Waiehu area – 2
Honolua Bay – 1
Kapalua – 1
Keawakapu – 1
Lahaina – 1
Mā'alaea – 1
Nāpili – 1
Pali scenic lookout – 1
Paukūkalo – 1
Spreckelsville – 1
'Ahihi Bay – 1
Summary of 9 Maui Beaches With the Most Shark Attacks
| | Area | Number of Shark Attacks |
| --- | --- | --- |
| 1 | Kīhei | 13 |
| 2 | Napili | 7 |
| 3 | Pā'ia | 6 |
| 4 | Kāʻanapali | 5 |
| 5 | Wailea | 5 |
| 6 | Mākena | 4 |
| 7 | Kahului Area | 4 |
| 8 | Olowalu Area | 3 |
| 9 | Waiehu Area | 2 |
What Are the Most Dangerous Beaches in Hawaii?
From the topic covered in this article, you may be thinking sharks are the biggest thing to worry about when swimming in the ocean around Hawaii. But there is a list of beaches deemed the most dangerous for swimming, and the reasons have little to do with sea animals. Below is a list of some Hawaiian beaches that carry warnings for would-be swimmers, surfers, or snorkelers.
Sandy Beach–This beach located close to the southeastern tip of Oahu has dangerous shore breaks that have caused injuries to visitors like broken bones, sprains, and neck compressions.
Breakneck Beach–As its name implies, this beach, formerly named Big Beach in Makena, has much signage from Maui officials warning swimmers not to swim there. Coupled with its unsavory reputation for shark attacks, this beach should best be avoided.
Kaihalulu Red Sand Beach–Vacationers on Maui's east coast may be drawn to this beach for its unique red sand, but the water is violent and the hike to it down a cliff trail is treacherous.
Hanakapi'iai Beach–While undeniably a gorgeous beach, this one is considered the most dangerous in all of Hawaii because of the dangerous rip currents. In fact, from 1970-2010, 30 people are known to have drowned there.
The photo featured at the top of this post is © iStock.com/Howard Chen
---