↓
Continue Reading To See This Amazing Video
Who are the top landowners in California?
From timber farms to sprawling cattle operations, the individuals who own the most land in California are an intriguing bunch! But what stories lie behind these massive plots of land? Join us as we dig deeper into the Golden State's landowners and discover what their properties have in store — for both today and the future.
Keep reading to learn who owns the most land in California and what they're doing with all those acres.
1. Emmerson Family of Sierra Pacific Industries — 2.4 Million Acres
Sierra Pacific Industries is a third-generation, family-owned forest products company. They manage 2.4 million acres of timberland in California, Oregon, and Washington. They use this land to produce lumber, millwork, windows, and renewable energy from trees.
The staff at Sierra Pacific participates in the Sustainable Forestry Initiative (SFI). This helps them optimize resource utilization, which helps the wildlife a lot. For instance, the company has a specific resource utilization plan that protects spotted owls.
At one point, Sierra Pacific Industries had to close all their lands to the public. Wildfires and drought concerns made the land unsafe. But recently, the land's 2 million acres of forest land has been opening back up. Visitors can enjoy old-growth trees, wildlife, and more than 600 miles of waterways.
2. Federal Government — 45.5 Million Acres
The federal government owns 45.5 million acres in California. They qualify as one of the top landowners in California, considering they own almost half the land in the state!
California is lucky to have many National Park Service units, monuments, forests, and other outdoor sites. From towering redwood trees to sandy beaches, visitors enjoy a variety of natural wonders. The scenery is breathtaking, and tourists visiting these parks greatly contribute to the local economy and community.
Bureau of Land Management
The Bureau of Land Management (BLM) has an important role in preserving and managing California's public lands. The BLM protects and maintains one-fifteenth of California's total land mass. They manage over 15 million acres of land and 47 million acres of subsurface mineral estate.
3. California State Lands Commission — 4 Million Acres
Established in 1938, the California State Lands Commission manages 4 million acres of tide and submerged lands. These lands include bays, river beds, lakes, estuaries, and inlets. The state-managed land spans from the Klamath River to Goose Lake in the north. The land also covers the Tijuana Estuary south of the Pacific Coast to the world-famous Lake Tahoe in the east.
California's State Lands Commission also monitors sovereign land granted by the California Legislature. The department helps the state run smoothly by issuing leases for development between public and private lands.
4. California Land Trusts — 2.5 Million Acres
The land trusts in California are powerful. Over 150 trust organizations actively protect 2.5 million acres – an incredible conservation achievement!
Land trusts are essential for conserving natural resources. These organizations work with local landowners and agencies to preserve public benefits. These benefits include economic growth, educational opportunities, and improved public health.
California Rangeland Trust — 300,000 Acres
The California Rangeland Trust has successfully protected nearly 300,000 acres of rangeland. The land spans 24 counties and includes 61 individual ranches. Their work is possible with the help of conservation easements.
The Rangeland Trust has always focused on upholding professional standards. That's why they took the time to earn full accreditation from the Land Trust Alliance. The organization also works diligently to match funding sources with conservation values. They assist landowners with crafting custom arrangements they can feel good about. The agreements are implemented to help protect agricultural, scenic, historical, and wildlife values.
Northern California Regional Land Trust — 35,000 Acres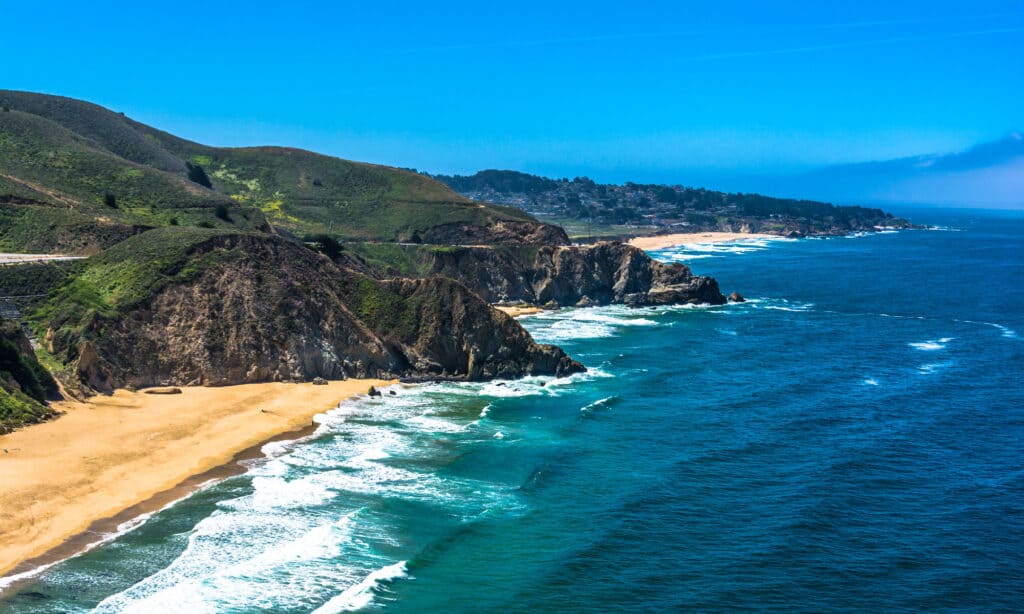 The Northern California Regional Land Trust has been protecting lands with the community's help for over 30 years. During this time, they've helped conserve over 35,000 acres. Their 6,000-square-mile region pans Tehama, Glenn, and Butte County. The coverage even stretches from the western Sierra-Cascade Crest to the eastern slopes of the North Coast Range.
The trust focuses on finding financial and technical resources for conserving farms. They also help conserve wildlands and ranches. These lands maintain economic well-being, ecological health, and quality of life.
Like most land trusts, the Northern California Regional Land Trust has big plans for the future. They want to create a world where farmers pass down legacy lands without fear of development. It's a beautiful vision, and this organization maintains it every day!
5. Fisher Family — 440,000 Acres
The Fisher family has a land portfolio of 440,000 acres. That's roughly the equivalent of ten times Washington D.C.! You'll find the family's land in northern California.
Doris and her late husband, Donald, began purchasing acres in the 1970s. They also founded the popular clothing company Gap. Now, the Fisher family controls a sustainable California forestry company that minimizes their harvest to 2% a year. Cutting down on harvesting isn't hurting their profits. The family name is still worth billions.
6. Collins Family — 188,000 Acres
Collins Timber Company, LLC recently acquired 58,000 acres from Shasta Forests Timberlands LLC. The main parcels of land are by Westwood, Adin, Modoc, Shasta, and Sierra counties.
This large land acquisition marks Collins' biggest timberland purchase in company history. The purchase boosts Collins' California acreage to 188,000 acres, with an overall nationwide topping of 370,000 acres. Shasta Forests Timberlands has managed these lands at an extraordinary level for almost a full century.
7. Singleton Family — 100,000 Acres
The Singleton Family is a true testament to the American dream. With 1.1 million acres of deeded land, they are one of the largest landowners in the United States.
The journey began when Henry Singleton bought San Cristobal Ranch in New Mexico's Galisteo Basin. Over time, he acquired 28 other ranches, which now make up Singleton Ranches. The ranching locations span from New Mexico to California.
There are three exclusive ranching locations; the Peachtree, Topo, and River Island Ranch. You'll find the land nestled in the foothills of the Sierra Nevada mountain range. Peachtree and Top Ranches are primarily used for agricultural practices. Whereas River Island Ranch focuses on wildlife protection.
Now you know all about the top landowners in California. To learn more about the Golden State, check out one of the below articles!
Up Next
More from A-Z Animals
---
The Featured Image
---
Sources

Sierra Pacific Industries, Available here: https://www.spi-ind.com/Home/AboutUs#:~:text=Sierra%20Pacific%20Industries%20is%20a,the%20largest%20U.S.%20lumber%20manufacturers.
California State Lands Commissions, Available here: https://www.slc.ca.gov/
Balletopedia, Available here: https://ballotpedia.org/Federal_land_policy_in_California
Ted Andersen, Available here: https://www.bizjournals.com/sanfrancisco/news/2021/09/16/100m-peninsula-listing-bay-area-trophy-properties.html