It's well-known that Wisconsin is one of the best states for hunting deer. While the abundance of deer is a big draw, hunters can also enjoy the stunning fall colors. The Badger State's woods seem like something out of an enchanted fairytale, which adds to the experience. However, you are far more likely to harvest deer in western Wisconsin, which is famous for its trophy-sized white-tailed deer, rugged landscape, and the Mississippi River. But one county in the state is especially well-known for deer hunting. Here are 10 Reasons Wisconsin's Buffalo County Has the Best Deer Hunting in the U.S.
1. Deer Population Density
Buffalo County has approximately 42 deer per square mile of deer, according to the DNR Burea of Wildlife Management.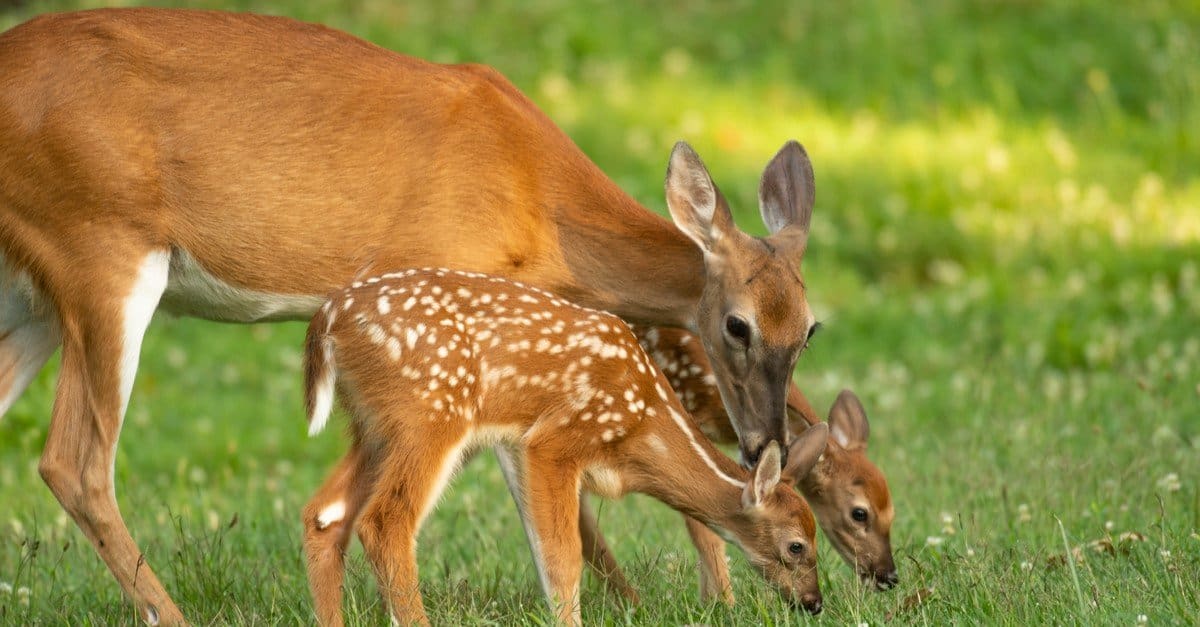 2. Deer Quality
Wisconsin's Buffalo County has the best deer hunting in the U.S. because of its quality of deer. For example, this county has produced more Boone and Crockett Club record-book white-tailed deer than any other state. In fact, in this area of western Wisconsin, hunters have entered 90 white-tailed deers into the Boone and Crockett records over the past 20 years—more than any other county in the state at the time.
Furthermore, this county boasts 160 record book white-tailed deer entries, which is 55 more entries than the runner-up, Maverick County, Texas. So, why are deer in this area so big? It's due to a combination of high-quality forage, topography, and excellent deer management.
3. Habitat Quality
Wisconsin's Buffalo County has a varied landscape consisting of areas of steeply sloping land long, narrow valleys, and high ridges. Additionally, terraces formed from glacial meltwater deposits only occur in a small corridor along the Mississippi River. As a result, the absence of glaciers in Buffalo County has resulted in an abundance of minerals in agricultural land. This, mixed with the landscape, has made Buffalo County a mecca for white-tailed deer and hunters.
4. Access to Public Hunting Lands
There are two significant public hunting grounds in Buffalo County. The first is Big Swamp Wildlife Area, which is a 796-acre property in the county. This area is located 5 miles west of Mondovi. However, access is currently limited to the south side of the property, from County Highway A. The habitat consists of marsh and upland hardwoods. Visitors can partake in several recreational opportunities at Big Swamp, including:
Cross-country skiing
Hunting squirrels, rabbits, and deer
Birding
Hiking
Trapping
Wildlife viewing
Trapping
Wild edibles/gathering
The second public hunting land is Tiffany Wildlife Area, which is a 13,000-acre property in the county. This area has an abundance of varied wildlife habitat. One example is the largest contiguous bottomland hardwood forests in the state. Visitors can immerse themselves in the following recreational activities:
Hunting ruffed grouse, deer, squirrel, turkey, and waterfowl
Camping
Birding
Cross-country skiing
Canoeing/rafting
Hiking
Trapping
Wildlife viewing
Wild edibles/gathering
5. Hunting Pressure
With an abundance of wildlife also comes high volumes of hunters during hunting season, which results in high hunting pressure. Unfortunately, this is the case in Buffalo County, Wisconsin. So many hunters descend on this county each year, so the deer are very aware of their presence. However, despite this little hiccup, hunters have a fantastic success rate in the area.
6. Season Dates and Length
| Hunting Method | Date |
| --- | --- |
| Archery and Crossbow | September 16 to January 7 |
| Youth Deer Hunt | October 7 to 8 |
| Gun Deer Hunt for Hunters with Disabilities | October 7 to 15 |
| Gun | November 18 to 26 |
| Muzzleloader | November 27 to December 6 |
| Statewide Antlerless Deer | December 7 to 10 |
| Anterless Holiday Hunt | December 24 to January 1 |
7. Weather Conditions
Deer hunting season in Buffalo County, Wisconsin, occurs during fall and winter, so warm clothes are necessary. Fall in Wisconsin has mild weather, perfect for outdoor activities. However, it rains throughout most of the year, with annual precipitation ranging from 24 to 31 inches, depending on location. Winters in Wisconsin are cold and snowy, with some areas receiving up to 12 inches or more of snow.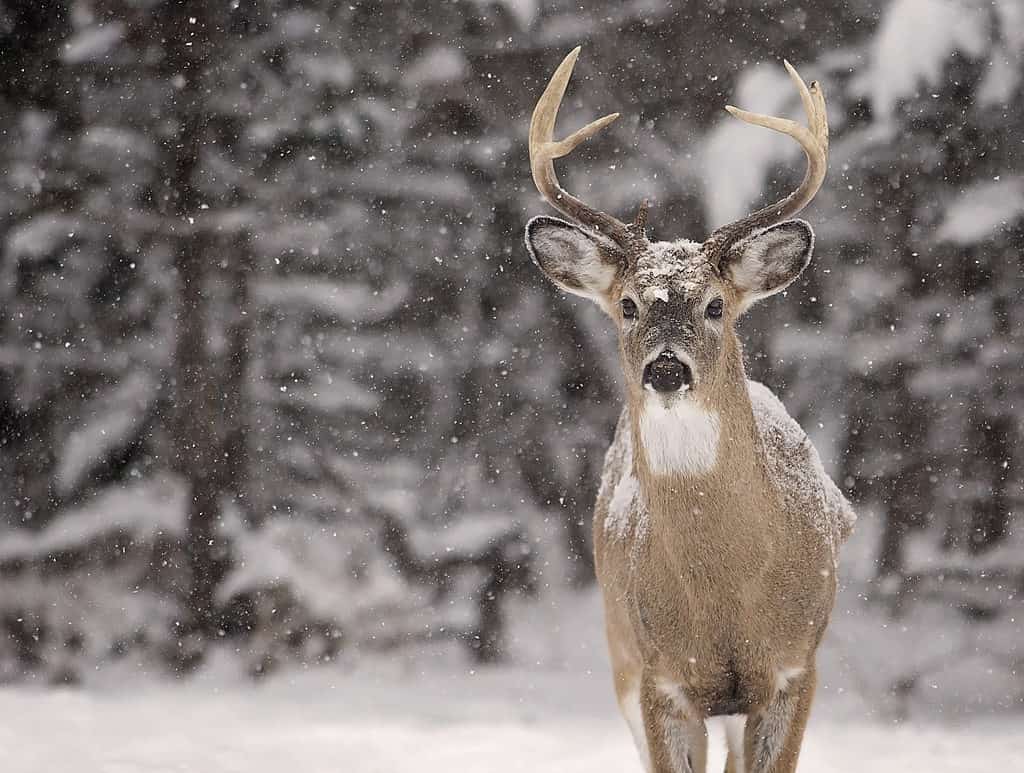 8. Hunting Regulations
Buffalo County's deer hunting regulations are as follows:
Wisconsin Licensing Requirements
Archery license when harvesting deer with a bow and arrow
Crossbow license when harvesting deer with a crossbow and arrow
Gun deer license when harvesting deer with a firearm
Bow and Crossbow Requirements
An arrow or bole with a sharpened broad-head blade
A bow with a minimum draw weight of 30 pounds
A crossbow with a minimum draw weight of 100 pounds
What to Do After Harvesting a Deer
It is mandatory to register your deer harvest in Wisconsin, which must be done by 5 p.m. the day after the deer's body has been recovered. Hunters have a few registration options, including:
Register by phone 24 hours a day on 1-844-426-3734
Register online, which is the fastest and easiest method
Register in person at a station that provides a computer or phone for registration on the website. Once on the site, search for registration stations.
9. License Costs and Availability
| License | Price |
| --- | --- |
| Gun deer license | $24 to $200 |
| Junior gun deer license | $20 to $36 |
| Archery license | $24 to $165 |
| Crossbow license | $24 to $165 |
| Junior crossbow license | $20 to $77 |
| Archery or crossbow upgrade | $3 |
| Bonus antlerless harvest authorizations | $12 to $20 |
| Mentored gun deer, crossbow, or archery for 11 years old or younger | $7 |
Licenses can be purchased online or at a Wisconsin License Sales location.
10. Local Culture
Buffalo County has a long history of hunting, passed on from generation to generation. It's an extremely important part of Wisconsin's history, culture, and economy. In fact, hunters were seen as some of the county's earliest conservationists, as they maintained the balance and protected habitats through taxes on guns and ammunition and hunting license fees. However, the public hunting lands in the state and county are decreasing due to fragmentation of land because of urban and suburban development and the increase in human population.
The photo featured at the top of this post is © iStock.com/Matt Dirksen
---