The Rocky Mountains are the largest mountain collection in North America. Although the Rocky Mountains are often referred to simply as "mountains," it would be more appropriate to term them as a "range of mountains" or "mountain range." The Rocky Mountains range begins in northern Alberta and British Columbia in Canada and extends to the southern parts of the United States in New Mexico.
The mountains extend for an amazing 3,000 miles (4,800 km)! As expected, some Rocky Mountains peaks go higher than others. Amazingly, the top 8 highest peaks in the Rocky Mountains are all in Colorado. If you've wondered "What are the 8 highest peaks in the Rocky Mountains?" You're about to find out!
8 Highest Peaks in the Rocky Mountains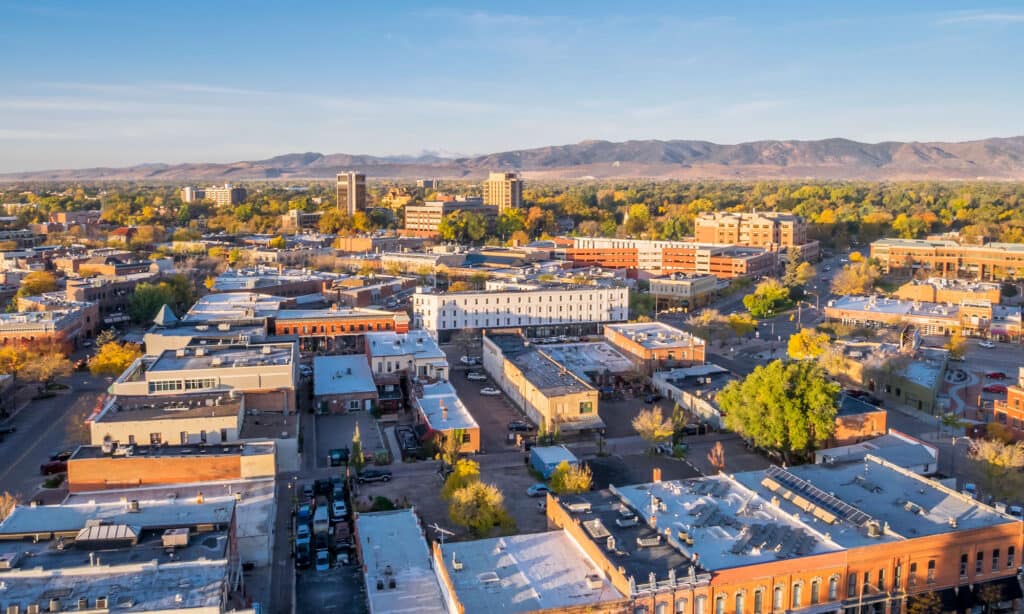 The 8 highest peaks in the Rocky Mountains are Mount Elbert, Mount Massive, Mount Harvard, Blanca Peak, La Plata Peak, Uncompahgre Peak, Crestone Peak, and Mount Lincoln.
1. Mount Elbert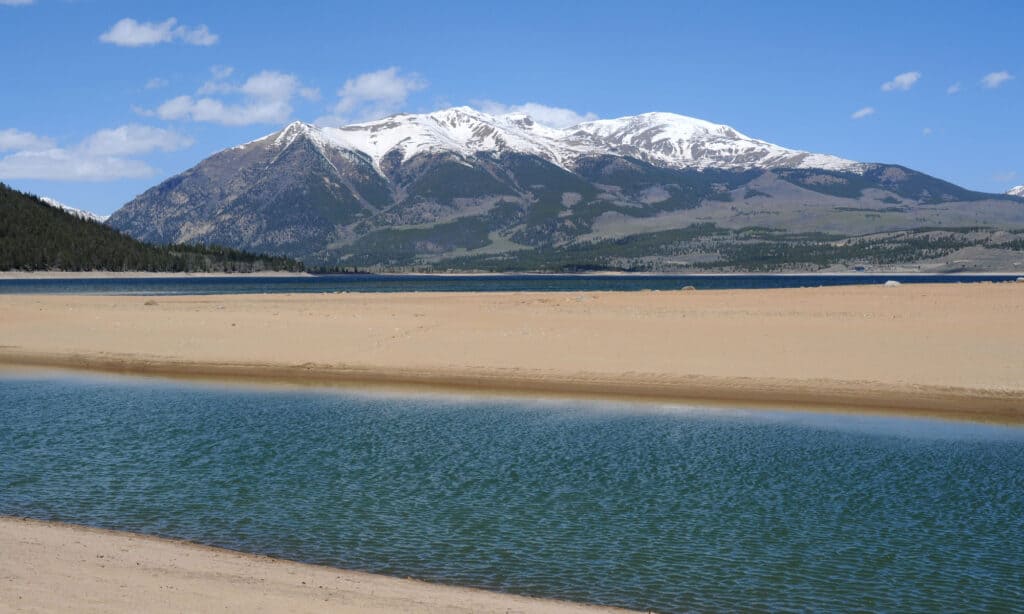 Located in Colorado's Sawatch Range, Mount Elbert stands tall at 4,401.2 m (14,440 ft). Mount Elbert is significant for several reasons. In addition to being the highest mountain peak in the Rocky Mountains, it is also the highest peak in the entire Mississippi River drainage basin.
Mount Elbert was named after former Colorado statesman Samuel Hitt Elbert, who played a notable role in the founding of Colorado. Despite being humongous, the mountain is often referred to as a gentle beast. This is because its easiest and most popular routes aren't difficult to scale and can be done through a mix of hiking and simple scrambling. Climbers who take this route have little possibility of encountering any danger.
2. Mount Massive
Mount Massive, as its name implies, stands at a massive height of 4,398 m (14,428 ft). It is Rocky Mountain's second-highest peak and is located in Colorado's Sawatch Range. Some of the native species to this peak's region are the mountain goat, moose, elk, mule, and deer.
Henry Gannett is known as the first man to climb Mount Massive, a feat he achieved during the Hayden Survey of the American West which took place in 1873. Mount Massive has five summits — all of which measure more than 4,300m (14,000 ft)!
3. Mount Harvard
Also located in Colorado's Sawatch Range, Mount Harvard is the third-highest peak in the Rocky Mountains. If you imagined that this mountain has something to do with Harvard University, you're spot on. It was named by members of the first Harvard Mining School who were on an expedition with Professor Josiah Dwight Whitney.
It is probably no coincidence that Mount Whitney (another mountain located in California's Sierra Nevada) was named after this same professor after he discovered it. Mount Harvard was discovered and first climbed in 1869. It is 4,395 m (14,420 ft) in height and recognized as the highest point in Chaffee County, Colorado. It is also higher than any other point east of its longitude in the United States.
4. Blanca Peak
Blanca Peaks stands at a breathtaking 4,374 m (14,351 ft). Formerly called Sierra Blanca Peak, it is located in Colorado's Sangre de Cristo Mountains region. Mountains in the southernmost region of the Rocky Mountains are referred to as the Sangre de Cristo Mountains and are considered a subrange of the Rocky Mountains.
Blanca Peaks are currently recognized for their height and prominence but had an even deeper significance to the native Americans. They believed that Blanca Peak, the "Sacred Mountain of The East," stood as the boundary between them and Dinetah, their traditional Navajo homeland. Even more interesting, the peak was believed to be male. It is the fourth-highest peak in the Rocky Mountains.
5. La Plata Peak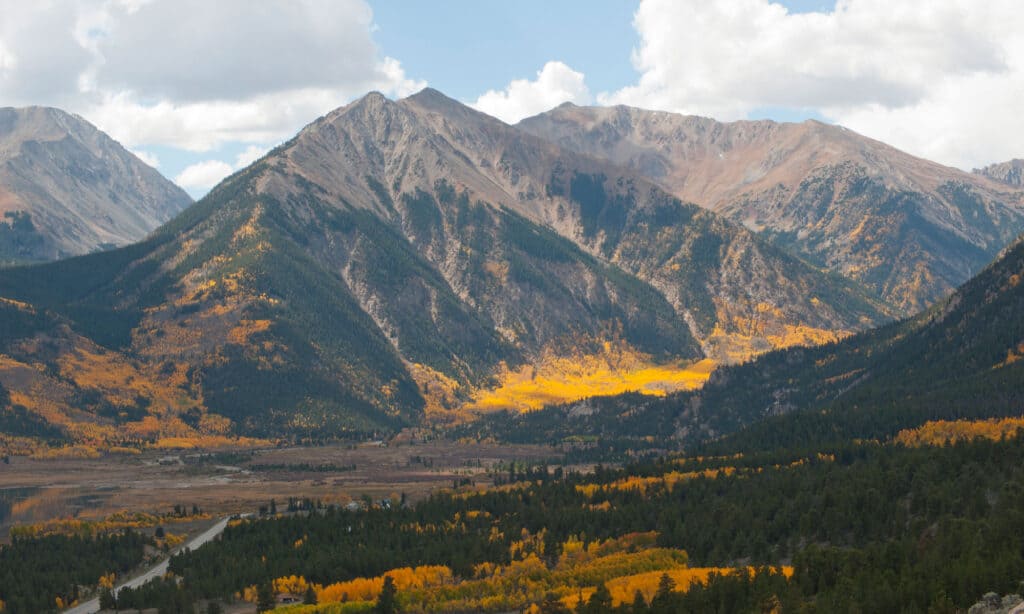 La Plata Peak is the fifth-highest peak in the Rocky Mountains, measuring 4,372m (14,343 ft) in height. It is located in the Sawatch Range in Colorado. La Plata, as you may already know, isn't English. It is Spanish for "The Silver" which hints at the large amounts of silver deposits in the area.
Winfield and Hamilton are two nearby towns once famous for silver mining. However, both towns are now empty and often referred to as ghost towns. Northwest Ridge and Ellingwood Ridge are the peak's major climbing routes with the former being many times easier to climb than the latter.
6. Uncompahgre Peak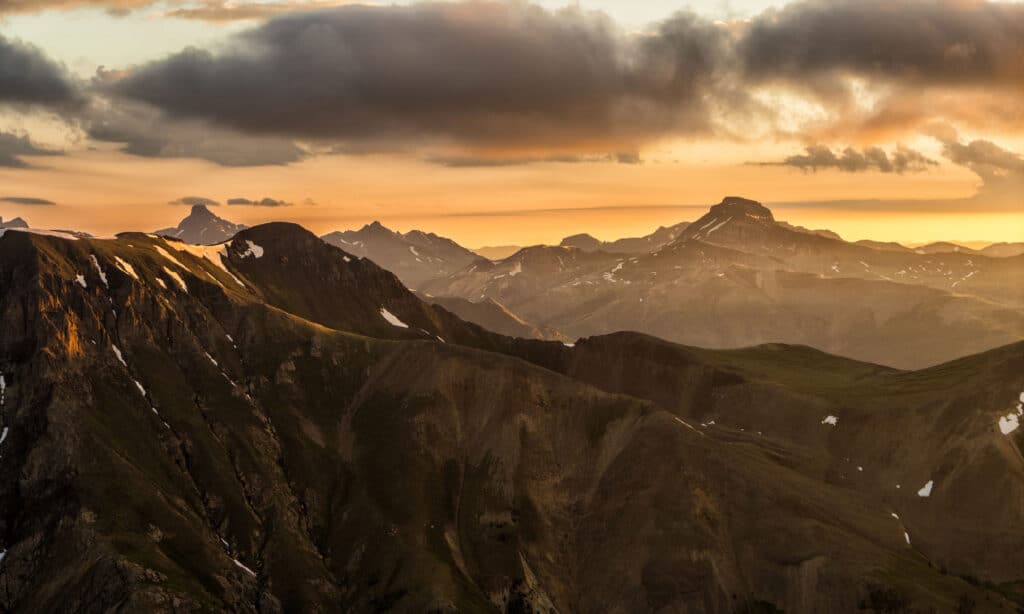 Uncompahgre Peak is the sixth-highest peak in the Rocky Mountains and is located in the San Juan Mountains in Colorado. The San Juan Mountains is a mountain subrange in the southern part of the Rocky Mountains. It stretches from northwestern New Mexico through parts of southwestern Colorado.
Uncompahgre Peak rises far above its surrounding alpine basins measuring 4365 m (14,321 ft) in height. The peak gets its name from the Ute word "Uncompahgre." Uncompahgre can be loosely translated to "redwater spring." Experts suggest that this could be in reference to the various hot springs scattered in its surrounding areas.
7. Crestone Peak
Crestone Peak is located in Colorado's Sangre de Cristo Range. Its total elevation is 4,359 m (14,300 ft), making it the seventh-highest peak in the Rocky Mountains. It is considered rather hard to climb and is frequently visited by mountaineers in a quest to test their strengths.
The Crestone Peak Trail is one of the most popular routes for hikers and climbers. The trail is also popular for camping, backpacking, and hiking. It takes an average of 9 hours and 57 minutes to complete the route.
8. Mount Lincoln
Mount Lincoln is the eighth-highest peak in the Rocky Mountain Region. It measures 4356.5 m (14,293 ft) and is located in Colorado's Mosquito Range. While its name might imply the presence of mosquitos, that is not the case. For some reason, several other features near the Mosquito Range also have "mosquito" attached to their name. Experts suggest that the reason for this choice of name has been lost in time.
Mount Lincoln is located in Pike National Forest and was named in honor of President Abraham Lincoln who served as the USA's 16th president. However, many parts of Mount Lincoln are off access. Generally, the area is filled with a lot of old mines that pose danger to hikers and climbers. The owners of those lands closed many routes to hikers for fear of liability in case of any injury.
Summary of the 8 Highest Peaks in the Rocky Mountains
Here is a list of the 8 highest peaks in the Rocky Mountains:
| Rank | Peak | Range | Height (ft) |
| --- | --- | --- | --- |
| 1 | Mount Elbert | Sawatch | 14,440 |
| 2 | Mount Massive | Sawatch | 14,428 |
| 3 | Mount Harvard | Sawatch | 14,420 |
| 4 | Blanca Peak | Sangre de Cristo | 14,351 |
| 5 | La Plata Peak | Sawatch | 14,343 |
| 6 | Uncompahgre Peak | San Juan Mountains | 14,321 |
| 7 | Crestone Peak | Sangre de Cristo | 14,300 |
| 8 | Mount Lincoln | Mosquito | 14,293 |
What is the Tallest Mountain in North America?
Well, if you are still wondering about tall mountains, the tallest mountain on the whole continent of North America is Denali, located in Alaska.
At 20,130 feet above sea level, this peak ranks not only as the tallest around, but it holds the record for being the third tallest peak in the world. Only Aconcagua in Argentina, measuring 22, 837 feet above sea level and Mount Everest on the border of Nepal and Tibet, measuring 29,032 feet reach higher heights than Denali.
If this sounds a little strange, it is because this peak has also been known as Mount McKinley, named in 1896 after the current president of the United States: William McKinley. Denali, however, comes from Koyukon, a Native Alaskan language, and was made the official, governmental name in 2015 under the Obama administration and has remained that ever since.
The photo featured at the top of this post is © iStock.com/nick1803
---