Key Points
Dog food with natural ingredients and animal protein is excellent for your dog's overall health.
We recommend buying dog food that mostly suits all the life phases of your dog.
Dog foods with probiotics are great to ensure that your canine has a strong cardiovascular system.
Do go through the dog food ingredients for some of them may cause allergy to your dog.
As a dog owner, you know that Australian Shepherds belong to a distinct breed. It's no surprise that these lively and intelligent medium-sized dogs thrive on food that is rich in protein and fat, as opposed to a sedentary diet. As Australian Shepherds are quite active, one must ensure their diet is nutritionally complete.
So what makes an Australian Shepherd's dog food complete?
Protein is the building block for the strong muscles of your Aussie. Coming from high-quality animal sources, the protein supplies essential amino acids for your canine's health.
Vegetables with ample starch, whole grains, and fruits contain dietary fiber that is vital for providing energy to your floof.
A high level of fat in dog food is a concentrated source of energy in the form of calories.
Dog food with whole-food ingredients is not only easily digestible but also nutritious for your dog. So avoid dog food with fillers and artificial additives.
You may feed your Aussie any high-quality dog food, but some meals are more beneficial than others. To assist you in your search, we've compiled this list of some of our favorite foods for Australian Shepherds. Before we go into that, some of the things you should consider when choosing the best food are age, health, nutritional requirements, and food standards. Luckily we've taken all of the elements above into account and compiled a list of the best Australian Shepherd food. Let's take a look at each one of them.
A-Z-Animals Top Picks for Dog Food For Australian Shepherds
In our review, we have found Natural Balance Limited Ingredient Diet to be the best dog food for Australian Shepherds as it has no filler ingredients like corn, soy, or wheat.  When dogs are more prone to allergies, these ingredients can make those allergies flare up. 
Coming in multiple sizes you can find a bag that fits in your home, whether you want to buy in bulk or not. There are also wet and dry options so you can make your dog happy even if he's a bit picky.
The Natural diet is high in good protein such as venison, salmon, buffalo, and much more. It comes with ingredients such as sweet potato and flaxseed which are great for dogs with sensitive tummies. The amino acids and essential nutrients are perfect for Australian Shepherds and help to keep them and their immune system in tip-top shape
Best Overall
The high protein content of Taste of the Wild High Prairie is precisely what active puppies need. There are 28 percent more calories in this food than in most, but the variety of meat sources makes it stand out.
Buffalo, lamb meal, eggs, chicken fat, bison, venison, beef, and fish meal are all included in each bag. It's a free-for-all for anything that moves, flies, or swims. Each serving provides a wide range of vital amino acids for your dog.
In addition to meat, there is also a lot of other stuff. These include fruits and vegetables like Sweet Potatoes (blue and raspberry), Flaxseed (chicory root), Salmon Oil (salmon), and Potato Fiber (potato fiber).
For a well-functioning digestive system, this recipe contains many probiotics. Taurine is a powerful antioxidant that aids in the development of a strong cardiovascular system.
There is a significant amount of plant protein in the mix. The problem is that plants don't contain all animals' amino acids.
Although Taste of the Wild High Prairie isn't perfect food, if you want your Shepherd to start their life off on the right foot, you'll be hard-pressed to find a better option.
Best Overall
One of the most popular dog feeds on the market is Blue Buffalo's Life Protection, and it's easy to see why. Blue Buffalo Life Protection Dog Food is the most value-for-money option we could find. All-natural ingredients, including real meat, entire grains, and delectable vegetables, go into this kibble's creation. High-quality proteins and lipids will fuel your dog's busy lifestyle. LifeSource Bits, a nutrient blend strong in antioxidants, are also included in this formula. This dry food, which comes in sacks ranging from 3 to 30 pounds, is convenient to store.
The diversity of whole grains in this diet may not be ideal for dogs with sensitive stomachs, but the average Aussie will enjoy it. Grain-free or stomach-sensitive food is a good option for dogs who have difficulty digesting their diet.
Top Pick for Dogs
Low-cost kibbles often contain less nutritious ingredients since the lower price per serving is offset by lower-quality meat.
In the case of Rachael Ray Nutrish Bright Puppy, this does not appear to be the case. It is budget-friendly, but it does so without relying on cheap meat or other animal by-products. Since it's a great value, we recommend it as the finest puppy chow for Australian Shepherds on the market today.
However, there are some iffy additives in this dish. Many dogs have trouble digesting cheap fillers like corn and soy because they don't provide much nutritional value.
However, there isn't much more to complain about. Chicken and chicken meals are the first two ingredients, ensuring that your dog gets lots of high-quality meat. Carrots, cranberries, and peas are just a few of the nutritious vegetables you'll discover in the produce section of your grocery store.
It's not the greatest kibble on the market if you're looking for the most nutritious food for your dog. Even so, it's a terrific option for those on a tight budget who want to keep their dog happy.
Best For Aussie Adult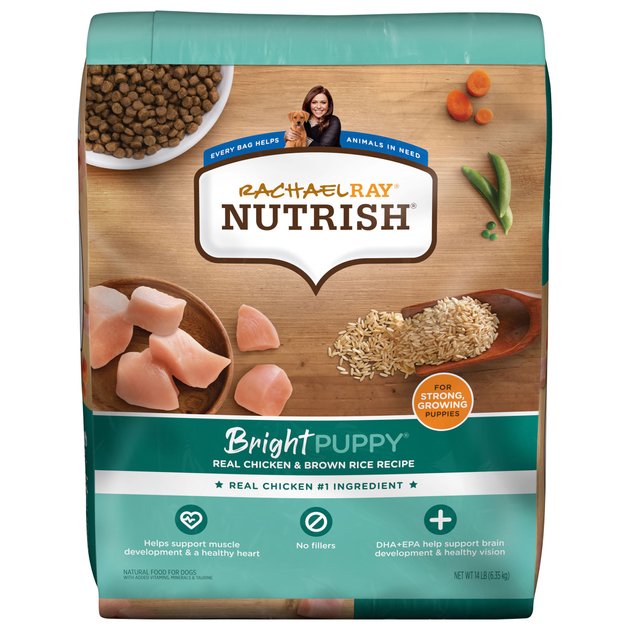 Iams ProActive Health Smart offers high-quality components but is rife with harmful ones; it's a puzzle.
This food has a significant amount of lean protein as a starting point. The primary ingredient is chicken, and there is also a chicken meal in this product (albeit by-products).
We like the presence of antioxidant-rich chicken fat and fish oil in these supplements. You can never have too much food for a puppy. Carrots, for example, are another high-quality vegetable.
There is a downside in terms of corn content: It's the second ingredient, which indicates that the producers stuffed the kibble with empty calories to keep the price down. In addition, it has a lot of sodium, which will urge your dog to gobble up all of the corn in front of him.
In addition to the natural hues, there are also some artificial ones. I find this odd because the additives in the kibble don't add anything nutritionally; they're simply there for owners to make it appear more attractive.
There is nothing special about Iams ProActive Health Smart. Although it has some appealing features, we can't give it a better rating due to the number of flaws it possesses.
Best For Aussie Pups
Tips for Choosing The Best Dog Food for Australian Shepherds
With this information in mind, you can begin searching for the best dog food for your pet. First and foremost, search for natural ingredients while evaluating foods. Avoid foods with a lot of preservatives and artificial ingredients. Animal protein should always be the primary source of protein in dog food. Whole grains, fresh fruits, and starchy vegetables are all terrific options for your dog's vegetable content. Consider the following also:
Price
As in any industry, you get what you pay for in dog food, but that doesn't mean you have to fork up a fortune to feed your pet a nutritious diet. Prior to taking a dog home, do some research on the typical monthly cost of dog food for the breed and age you're considering. You'll be able to create a budget for high-quality pet food that won't force you to compromise on nutrition. As a pet owner, you should never find yourself in a position where you can no longer care for your pet.
Durability
A product designed for dogs "of all life phases" is the best choice if you're feeding it to anyone from a puppy to a high-performance athlete to a pregnant or nursing female dog. Puppies and nursing mothers have higher nutritional needs than the general population, and products labeled with that phrase must meet those needs.
Length
As a general rule, you want to buy and feed your pets the freshest food possible. It becomes a waste whenever a product's "best by" date has passed. Try to look for foods that can sustain for long.
Australian Shepherd Food: Pros And Cons Compared
With many different products to choose from, it can be hard to choose the best. You know your pet the best. Let's take a look at the pros and cons of some of these foods.
Best for Puppies
| Pros! | Cons! |
| --- | --- |
| Contains low-fat protein | Animal by-products are used in its goods |
| Antioxidant-rich | Artificial colors are also included |
| Vegetables such as carrots are included | |
Best For Adults
Pros!
Cons!
Excellent food at a reasonable price
Corn and soy are common fillers in this product.
Has no animal ingredients. It may cause some dogs to have stomach difficulties.
The first ingredient is 100% real chicken
Carrots and cranberries are among the many healthy ingredients.
Best Limited Ingredients
| Pros! | Cons! |
| --- | --- |
| Contains low-fat protein | No mention of probiotics |
| Antioxidant-rich | Brewers yeast can be linked to some allergies |
| Vegetables such as sweet potato are included | |
The A-Z-Animals' Criteria for Choosing the Best Dog Food for Australian Shepherds
Each breed has different physical features, tendencies and characteristics. The nutritional needs also differ from one breed to another. Which is why we have take utmost care while choosing the best dog food for the Aussie breed. Our criteria for selection was quality, nutrition, type and price. Here are what made us choose these as benchmarks:
Quality: First and foremost, we checked the quality of ingredients, manufacturing process and standards, quality and method of packaging that were used to create the products.
Nutrition: Each breed has its own need for nutritional fulfilment. If not provided properly, then inadequacy of a balanced diet can cause various health issues. Which is why we ensured that each product provided enough nutrition to keep your dogs healthy.
Type: There are two types of dog food, wet and dry, and we made sure that your were provided with both options that suit your dog.
Price: When it comes to quality, there is no compromise. However, we have made sure that the products we choose are affordable from a long-term perspective.
Best Dog Food for Australian Shepherds Summary
Given below are the best dog food for Australian Shepherds ranked by our experts:
Dog Food for Australian Shepherds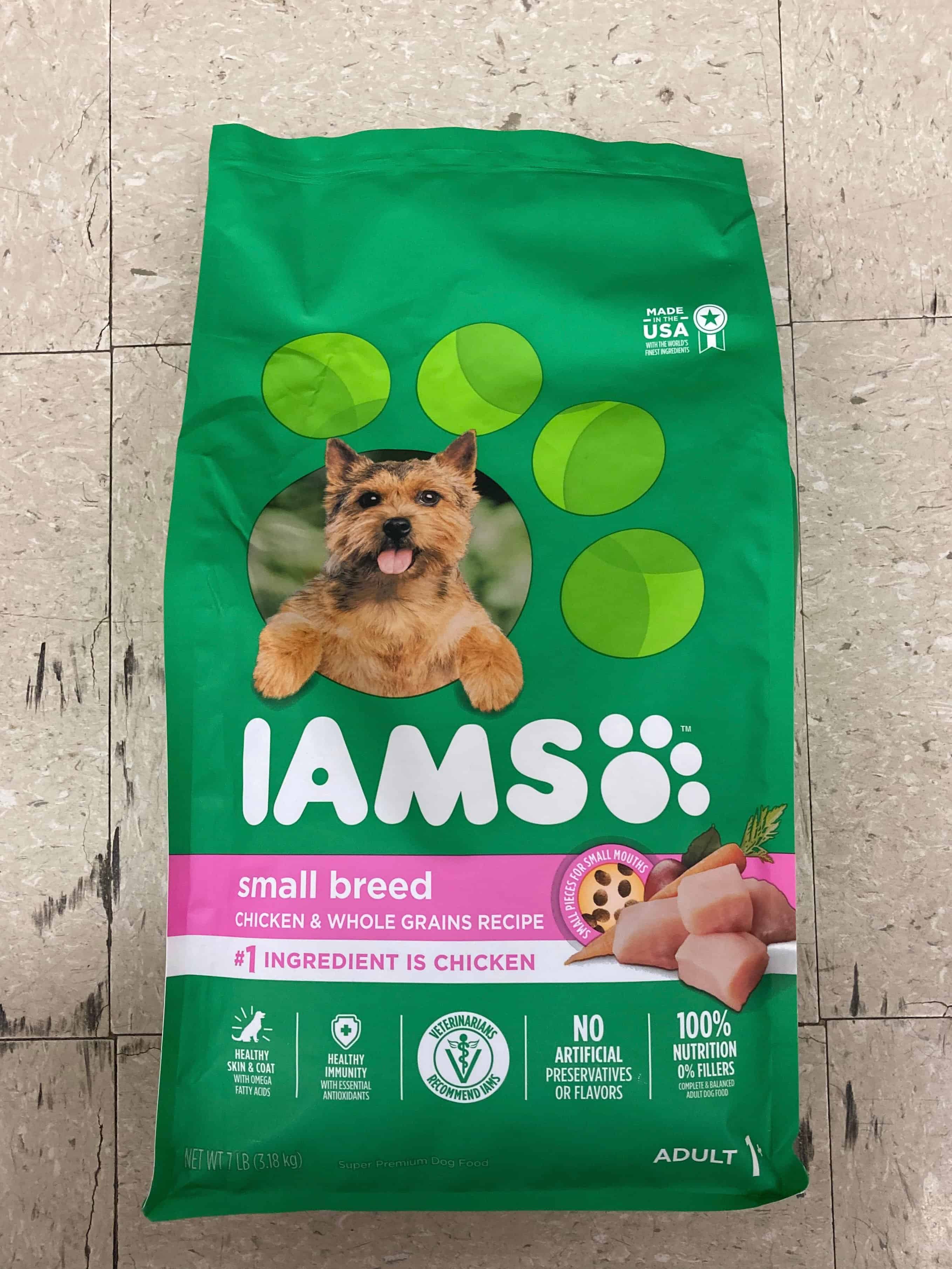 Up Next
Last update on 2022-09-27 / Affiliate links / Images from Amazon Product Advertising API
Best Dog Food For Australian Shepherds: Recommended by Experts for 2022 FAQs (Frequently Asked Questions) 
Do Australian Shepherds necessitate any special nutritional aid?
If your Australian Shepherd is energetic and at a normal weight, then they are getting adequate food. If your dog's weight fluctuates, you'll need to adjust what it eats daily. However, owners of active Aussies prefer to supplement their pets' joints before they exhibit any signs of discomfort.
What can I do to modify my Aussie diet?
Introducing a new diet to your Australian Shepherd should be done gradually and over time. Make sure to mix and match your new foods with your old ones until you entirely replace your old meal.
Are Australian Shepherds picky eaters?
An Aussie will eat just about everything. They have a voracious appetite and eat their kibble in no time. Aside from that, there are many things to keep in mind if your dog refuses to eat. Fortunately, there are a wide variety of flavors and options available.