You probably know Costco as the bulk-deal warehouse store. However, the company also tracks down amazing deals on clothes, pet supplies, jewelry, and more.
We searched their admittedly small pet supply department and found the best deals available this month.
#1 Best Overall: High Tech Wi-Fi Pet Door Kit, Large
Our favorite product isn't the cheapest. In fact, it's got a hefty price tag — $549.99 according to the website. However, if you tire of being your pets' automatic door opener, this will be your new favorite product.
The High Tech Pet Door Kit comes with everything you need to set it up. Your pets will be rocking the automatic pet door in an afternoon while you get back to work on your latest project.
Installing the door will take a little time, but it's nothing that a handy human door opener can't handle! You'll need to cut an opening in a convenient location, be it a door or a wall. Then, it's easy to install the automatic pet door with the included parts.
The kit comes with a Wi-Fi-controlled pet door that allows pets in and out via sensors that attach to their collars. Further, with a useful app that gives you control over your pet door from anywhere, you'll be able to set alerts and schedules with ease. It also lets you know if there's a malfunction.
You control when they're allowed outside by setting "open" and "closed" time periods through the app that's available for iOS and Android. Available settings include allowing open access without a collar sensor, automatic, and complete lockdown. The app also gives your battery information so you know when it's time to replace a battery.
When your sensor-wearing pooch or kitty approaches the door, it unlocks so they can enter and exit easily, deadbolting itself automatically. The automatic system also helps keep unwanted visitors of the four- and two-legged variety from entering your home through the pet door.
It comes with three MS-5 collars with sensors (these are large-sized) for pets over 30 pounds — with additional batteries. You can also purchase additional collars in the same or a smaller size to suit all your pets.
The only downside is that dealing with the company seems to be a hassle because they are slow to respond. Also, a couple of things on the door and sensors are proprietary, so you can only get them from the company.
The convenience and design make the High Tech WiFi Pet Door Kit PX2-WFW our pick for the best overall pet product this month at Costco.
Best Overall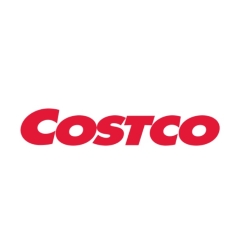 2. Best Dog Product: Companion Gear XXL Portable Pet Pool
If the weather is starting to warm up where you live, your pooch may not enjoy the heat. And, if we're being honest, the heat can be dangerous for dogs. So, if it gets hot where you live and you don't have a pool, a pet pool can help keep your pups comfortable during the summer.
The Companion Gear XXL Portable Pet Pool is ready for your dogs. Make from durable PVC, it's also scratch and stretch resistant. It comes with a mesh storage bag and three fruit-themed toys for your dog.
The pool is 12 inches high and 63 inches across, giving your dog plenty of room to get in and wade or play. Further, its PVC construction allows you to set it up in minutes and it doesn't need to be inflated! However, if your dog has long or sharp nails and rough houses in the pool, the bottom may tear more easily.
The convenience makes the Companion Gear Portable Pet Pool our favorite dog product deal this month at Costco.
Best Dog Product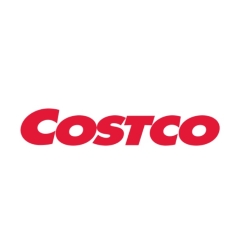 Companion Gear XXL Pet Pool Kit | Costco
A portable pet pool for your best furry friend.
With its extra-extra-large size, the pool is suitable for large dogs.
Advertised as being made with extra-tough PVC.
The set includes the pool, a mesh bag, a beach ball toy, a pineapple toy, and a "pup screen" toy.
Check Costco
3. Best Dog Bed: Pendleton Pet Kuddler Bed — Save $20
For dogs that love beds, there's a stylish and comfortable option. The Pendleton Pet Kuddler Bed's cover is made from water-resistant faux linen fabric. Also, the 100% recycled memory fiber fill and three channel liners keep the fill from shifting and make this a soft and cozy bed.
This bed isn't as supportive as some memory foam beds. So, if your pup is older or has sore joints it may not be the right choice. However, pooches who love being surrounded by cushions will probably love it, because it has fluffy bolsters on three sides.
The stylish and thoughtful design makes the Pendleton Pet Kuddler Bed our pick for the best dog bed at Costco this April.
Best Dog Bed
Pendleton Pet Kuddler Bed
Inspired by the iconic Pendleton Woolen Mills blankets
Four-sided bolster Kuddler bed wraps your pet in comfort
Features a removable, YKK-zippered cover that's machine washable
Three-channeled liner keeps the fill from shifting to one spot
Elevates pets off cold, hard floors to relieve pressure on joints
Check Costco
4. Best Canned Cat Food: Liberty Shreds Cat Food Variety Pack, 24-Count
What self-respecting cat wouldn't go for some delicious tuna, salmon, or chicken?
Costco to the rescue!
Liberty Shreds Cat Food Variety pack contains 24 2.75-ounce cans of yummy (for your cats) grain-free cat food available. The case comes with 12 cans of their tuna and chicken recipe and 12 chicken & salmon recipe cans.
If you're trying to avoid fillers and extra "stuff" your cat doesn't need in their food, Liberty Cat Shreds Cat Food is a great choice. It's made with wild-caught tuna or salmon and cage-free chicken. The food doesn't have any fillers, byproducts, or meat meals in the recipes, making it great for sensitive cats.
The whole, natural ingredients make Liberty Shreds Cat Food Variety Pack our pick for the best cat food deal at Costco this month.
Best Canned Cat Food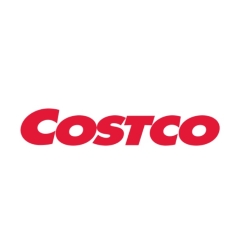 5. Best Dry Cat Food: Kirkland Signature Healthy Weight Cat Food
Indoor cats often wind up overweight as they age. They aren't as active and eat too much. So, it's important for pet parents to make sure their furbabies are getting the right amount of nutrition to help maintain a healthy weight.
Kirkland Signature Healthy Weight Cat food doesn't have any wheat, corn, or soy. It's designed to help keep your adult cat in great shape and reduce hairballs.
Most buyers' cats love the food. The only drawback is that it isn't available in any of the warehouse stores — only online. Costco's decision to not stock it in store has left some customers upset. However, it's still popular and for that reason, Kirkland Signature Healthy Weight Cat Food is our pick for the best dry cat food deal at Costco this month.
Best Dry Cat Food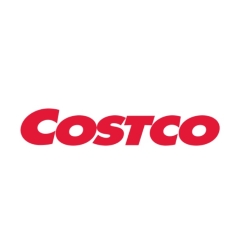 How to Save Money with Costco
Costco's warehouse deals are nearly legendary. Although they don't accept manufacturer coupons, Costco sometimes works directly with them to get rebates and other discounts for members.
So, even though Costco saves its best deals for members, they do allow nonmembers to purchase some items through Costco.com at a higher price.
Still, the best way to save money with Costco is through a membership. They start at $60 per year with the Gold Star membership, which includes a second membership card at no additional cost. The Executive membership is more expensive at $120 per year, but it offers additional benefits.
Which membership you choose ultimately depends on how often you use their services.
The 5 Best Pet Products to Buy at Costco This April FAQs (Frequently Asked Questions)
Does Costco require memberships to shop in the stores?
Yes. Costco limits the warehouse to only members. They offer most items for purchase online without a membership, but you'll pay a surcharge.
What is Costco's return policy?
Costco's generous return policy is well-known. They have a 100% satisfaction policy. Only a few items like electronics and tires have limitations on returns. To be certain about whether something can be returned, it's best to contact Costco's customer service directly.
How do you save money with Costco?
Primarily through their membership. By buying in bulk, members often get a better price per unit than if they bought the same thing in smaller amounts at other stores.
Nonmembers pay more, if they can even purchase the item in question.
Can you use manufacturer's coupons at Costco?
No. They distribute their own discounts and sales through their membership. Because many of their products are in bulk packaging, the sizes aren't the same as are on the manufacturer's coupons.