↓
Continue Reading To See This Amazing Video
Fleas are among the most annoying and recurring parasites for dogs, cats, birds, horses, and other animals. They might be tiny, but their capacity to spread diseases and cause suffering to their animal hosts should not be underestimated. One may argue about the benefits of fleas to our ecosystem, but if left unchecked, they can cause serious health problems and sometimes even death. 
However, not all skin bites you see are from fleas. Many other skin-crawling insects look similar to fleas but are totally different species. That doesn't mean other parasites are better than fleas, but finding a proper treatment scheme depends on correctly establishing what parasite you're dealing with.
This article discusses 13 bugs that look like fleas and how to spot the difference between them. But first, let's review what fleas look like.
What Do Fleas Look Like?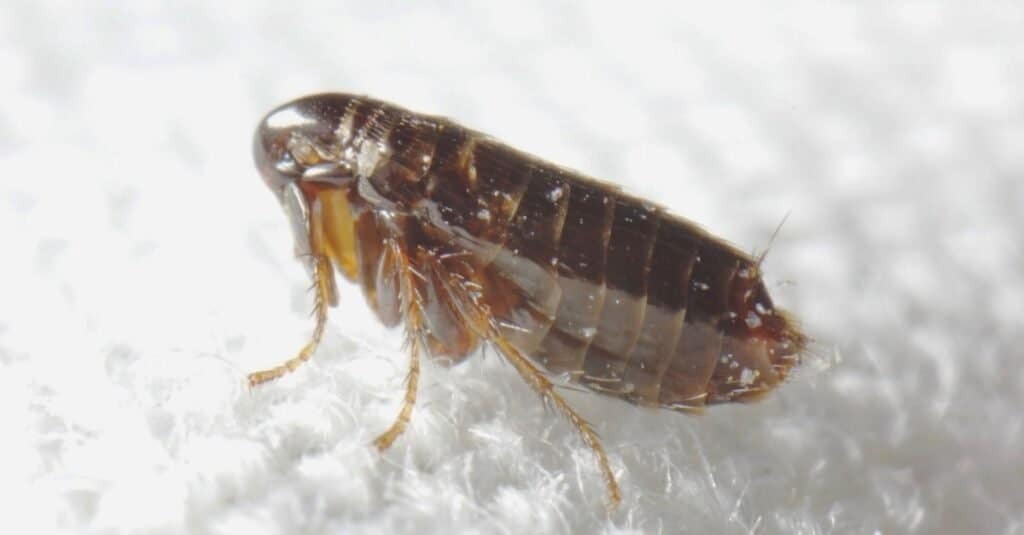 "Flea" is a term that refers to the Siphonaptera order, comprising around 240 genera. The biology of fleas changes as they pass through four stages of their lives — eggs, larvae, pupae, and adults. Throughout all their life stages, they don't develop wings.
Flea eggs are tiny and oval-shaped. Larvae look like worms that progressively grow larger as they feed. Then comes the pupae or the cocoon stage. They only start to develop legs once they reach the adult stage. Adult fleas have bodies that can withstand pressure, long legs that can jump up to 7 inches vertically, and powerful claws that they use to grasp the host's body.
13 Bugs That Look Like Fleas
1. Aphids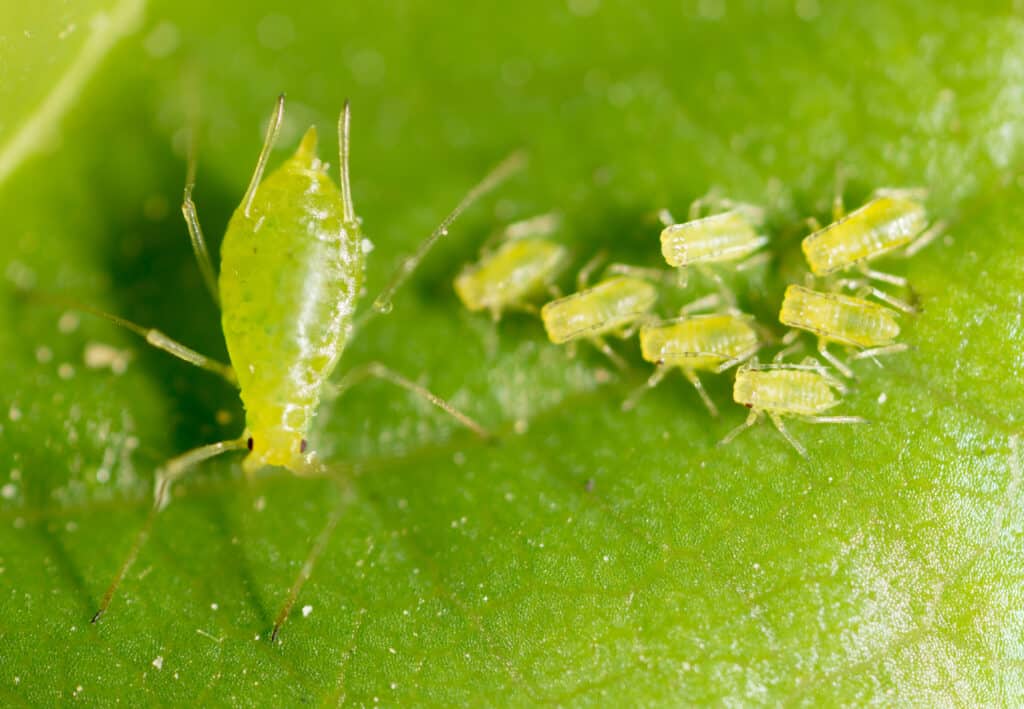 Aphids are parasitic insects that live on hardwoods and conifers. They suck plant saps, transmit plant diseases, and cause deformation. Their colors vary from green, black, and red to yellow, brown, or gray. Various species of aphids grow up to 0.06 – 0.12 inches long. They have needle-like mouthparts that pierce through the plant to suck saps.
Once a plant hosting the stem mother (wingless females) gets overcrowded, the offspring become adults and develop membranous wings. Then, adult male and female aphids fly to new plants to reproduce.
2. Bat Bugs
Bat bugs refer to species in the Cimicidae and Polyctenidae families, which are blood-sucking parasites to bats. Bat bugs are oval-shaped insects that grow up to 0.19 inches. Species may vary in color, ranging from beige to dark brown. Bat bugs have microscopic hairs that cover their thorax.
3. Bed Bugs
Bed bugs are insects in the Cimex genus. They feed on human blood, while fleas feed on mammal and human blood. Both their bites may irritate the skin or cause rashes. On average, bed bugs measure  0.19 – 0.27 inches long, meaning they're larger than fleas. Bed bugs crawl and cannot jump, while fleas crawl and jump.
4. Black Carpet Beetles
Black carpet beetles, known as Attagenus unicolor, are parasite species that feed on animal products containing keratin, such as leather, silk, wool, dead insects, and dried plants. They are usually found in kitchen cabinets, wardrobes, and carpets. Adults grow about 0.11 – 0.19 inches long with elongated bodies and wings similar to cockroaches.
5. Confused Flour Beetles
The confused flour beetle, also called Tribolium confusum, is a parasitic insect that targets flour and grain. They look similar to red flour beetles. However, they are separate species. The confused flour beetle has a flat oval body and straight antennae facing opposite angles.
6. House Crickets
House crickets, also called Acheta domesticus, are omnivore insects that can grow up to 0.83 inches. Fleas and crickets have jumping abilities that are note-worthy. However, that's their only similarity. House crickets develop wings, while fleas do not. House crickets have forewings and hindwings; however, sources say they sometimes shed their hindwings. Crickets create chirping noises with their body. They have three life stages: egg, nymph, and adult.
7. Flea Beetles
Another insect with an incredible jumping ability is the flea beetle. Flea beetles are herbivore insects that munch tiny holes on leaf surfaces. There are many flea beetle species in the Galerucinae subfamily. They are characterized by a large third pair of legs that give them amazing jumping skills.
8. Froghoppers
Froghoppers refer to the species within the Cercopoidea superfamily. Studies show that froghoppers jump on leaf surfaces using metal-enriched spines on their hind legs. They are considered parasites because they leave microscopic holes on leaf surfaces.
9. Fungus Gnats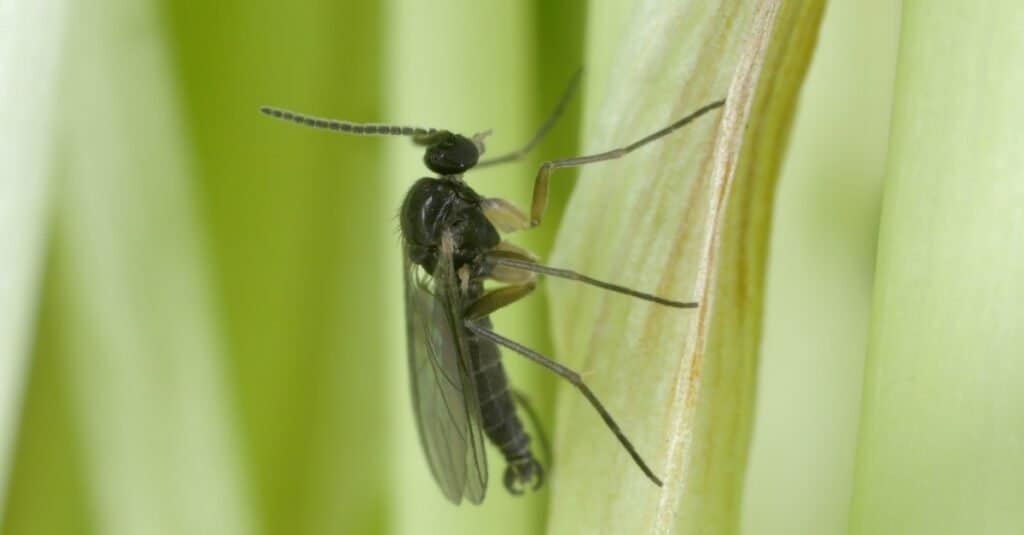 Fungus gnats are small, winged insects that infect indoor houseplants. They are attracted by moist areas. They are characterized by slender legs and segmented antennae. Adult fungus gnats are about 0.06 – 0.12 inches long. They have membranous, translucent wings with Y-shaped veins.
10. Grasshoppers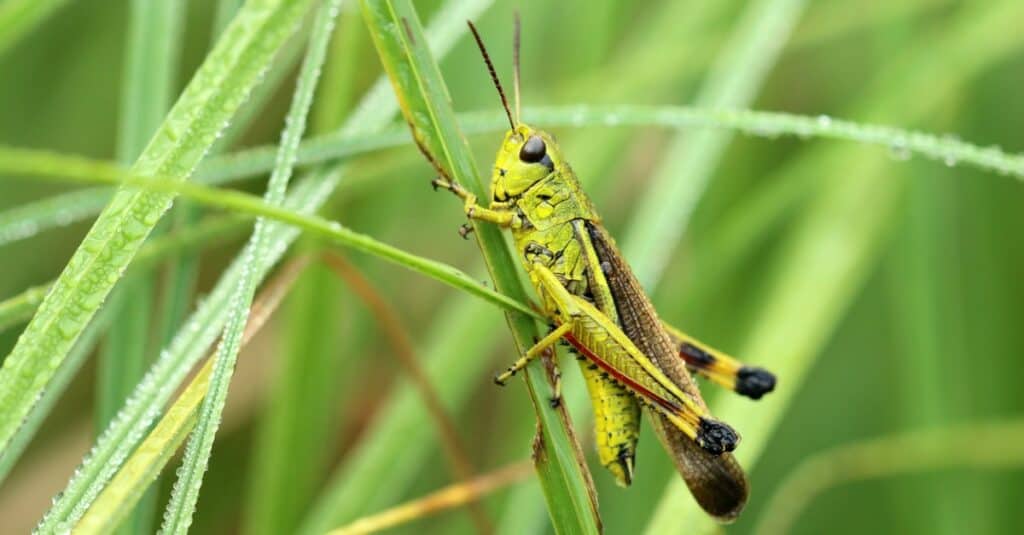 Grasshoppers are herbivore insects that are classified into 11,000 various species in the Caelifera suborder. Unlike most insects, grasshoppers don't go through complete metamorphosis. The nymphs look like small adults, except that they don't have wings yet. Grasshoppers have a large third pair of legs that give them great jumping abilities. The largest grasshopper in the world is the hedge grasshopper.
11. Head lice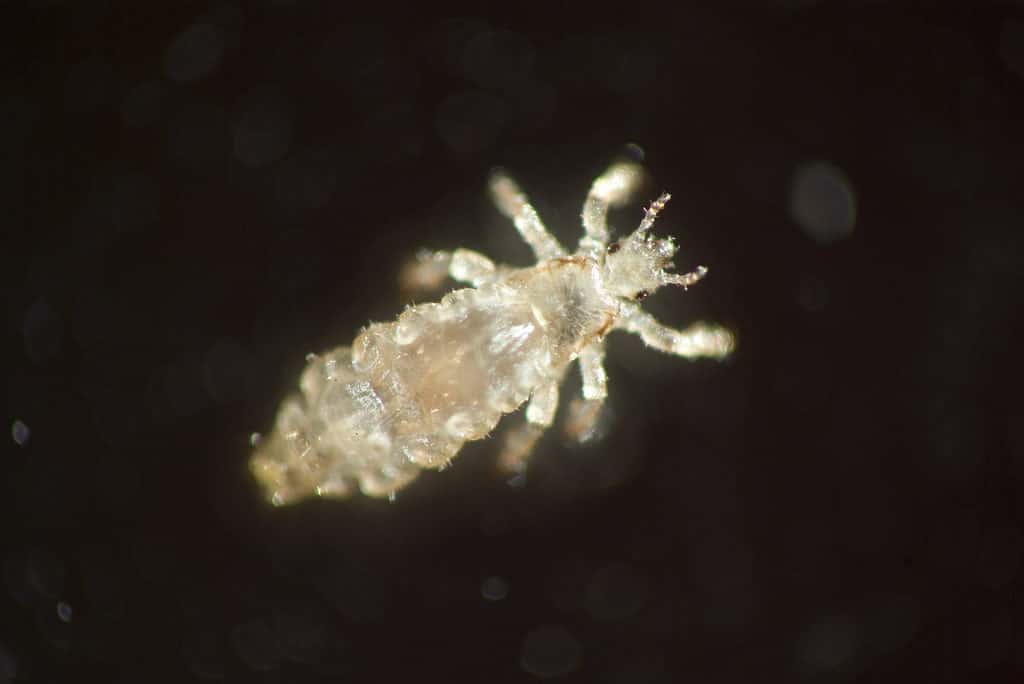 Head lice are parasitic insects found on the human scalp. The scientific name of head lice is Pediculus humanus capitis. They are characterized by six legs and an oval-shaped abdomen that gets bigger once they start feeding on blood. Adult head lice are about 0.08 – 0.12 inches long.
12. Mosquitoes
The term "mosquito" refers to over 3,500 species in the Culicidae family that are found worldwide. Their life-cycle consists of four stages: egg, larva, pupa, and adult. Their eggs are laid on moist or water surfaces. Mosquitoes may be tiny, but they are dangerous, especially if they carry malaria, dengue fever, the West Nile virus, and the Zika virus. Mosquitoes are characterized by segmented legs and needle-like mouthparts used to pierce through human skin and suck blood. Their membranous wings are slim, but veins are clearly visible through microscopes.
13. Ticks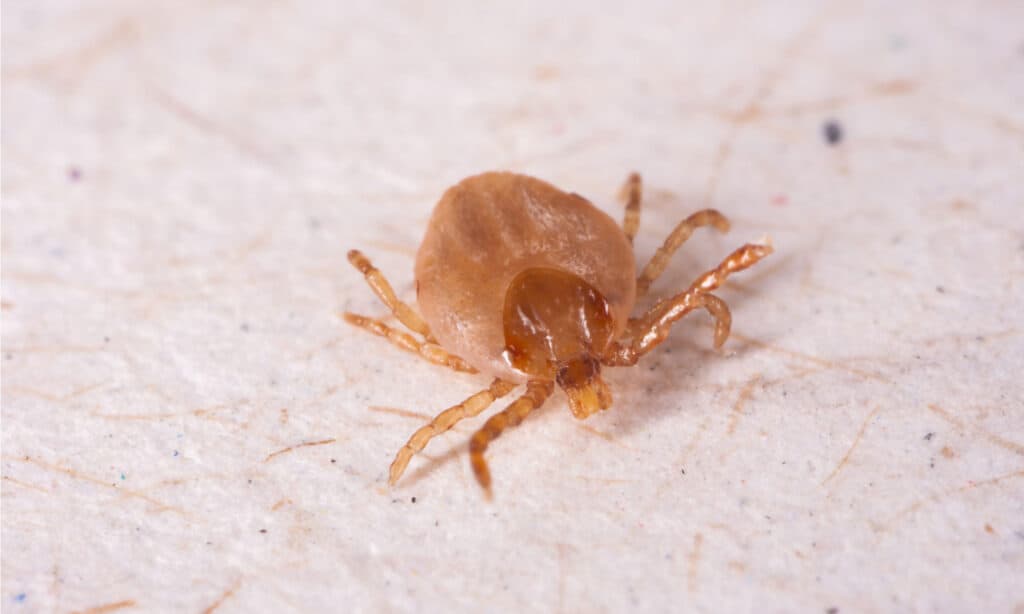 If you are a pet owner, especially if it's a dog or cat, you are probably familiar with ticks. If you've seen them on one of your pets, you might wonder why your pet is not reacting to their bites.
Ticks are parasitic arachnids whose saliva contains chemicals used to numb the area so that animals and people don't feel the bite. Ticks have eight legs that help them move on their hosts' skin. Moreover, another thing that distinguishes them from other bugs is that their abdomen and cephalothorax are fused.
Up Next:
More from A-Z Animals
---
The Featured Image
---
Sources

, Available here: https://www.fs.usda.gov/r3/resources/health/field-guide/sap/aphids.shtml
PNAS, Available here: https://doi.org/10.1073/pnas.1814183116
CDC, Available here: https://www.cdc.gov/parasites/lice/index.html
PennState University Extension, Available here: https://extension.psu.edu/confused-flour-beetle-and-red-flour-beetle