Exploring the Mississippi River is a must-do adventure. Whether it's winter and you want to prepare for a fun summer trip or it's summer and you're eager to hit the road right away, this post will explore 10 public beaches along the Mississippi River and its adjoining riverside lakes. We will explore some hot spots along the Great River Road, which follows the Mississippi River for almost 3,000 miles across ten states. It has been named an "All-American Road," which gives travelers a chance to see the country's diverse culture, rich history, and beautiful natural scenery.
The Mississippi River travels through Minnesota, Wisconsin, Iowa, Illinois, Missouri, Kentucky, Tennessee, Arkansas, Mississippi, and Louisiana via the Great River Road. We have selected a beach for each of the 10 states that this lovely river flows through. This way, everyone along the route has the chance to visit at least one!
1. Hastings, MN
Douglas Beach
Douglas Beach is a hot spot for locals due to its lifeguards, outdoor showers, changing spaces, and beautiful views. Pack a lunch and proceed to the beach, which has a number of picnic tables to eat at. For a tour of the adorable village of Prescott and a relaxing beach getaway, feel free to cross the bridge to the Wisconsin side of the shoreline.
2. Bagley, WI
Wyalusing Public Beach
During Wyalusing summer weekends, lots of people can be found at this little beach! The well-kept dunes and family-friendly activities are two short miles south of Wyalusing State Park. Take in some of the local wildlife such as the waterfowl by following the canoe path alongside the river!
3. Buffalo, IA
Buffalo Shores
Right off State Highway 22, Buffalo Shores is a great public beach location to stop, stretch your legs, and get some sun. The recreation area includes a 25-acre stretch of unspoiled, sandy beach territory. Don't forget to bring a volleyball for the sand courts!
4. Galesburg, IL
Lake Storey Beach
Get your paddles ready! Renting a paddle boat on Lake Storey is a relaxing and pleasant activity for groups of friends or family. These little boats even come equipped with life jackets. Keep in mind, anyone under 16 years old must be supervised at all times.
5. La Grange, MO
Wakonda State Park
Visitors who love birdwatching should definitely check out Wakonda State Park in Missouri. The waterfowl sightings here just might entice river explorers to stay in La Grange for a day or two. It has lovely beaches and camping spots, of course!
6. Dawson Springs, KY
Pennyrile Forest State Park
From Memorial Day to Labor Day, swimmers frequent Pennyrile Lake! The state park offers a free beach as well as several family-friendly facilities. Before investigating the park's accommodation options, spend a day or two sunbathing.
7. Tiptonville, TN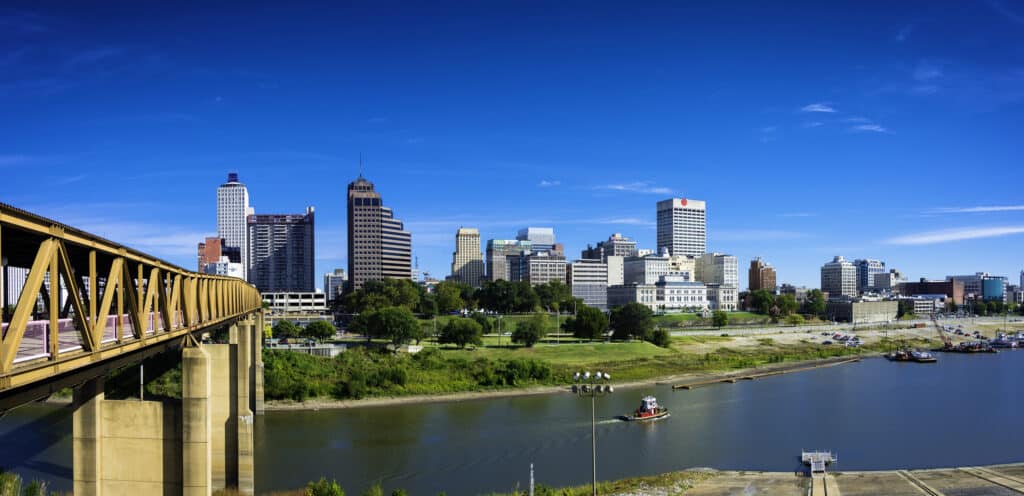 Reelfoot Lake
Many people can be seen gathered along Reelfoot Lake's shoreline with their beach chairs and floats. Leaving the lake to the south, Running Reelfoot Bayou eventually meets up with the Obion River in Dyer County, and from there it flows into the Mississippi. There are numerous fishing piers and open boat ramps at Reelfoot Lake as well. Make sure to keep an eye out for the amazing Tennessee wildlife that abounds, such as the majestic eagle.
8. Paragould, AR
Crowley's Ridge State Park and Beachfront
A rustic-like charm is created by this park's log buildings, natural stone, and surrounding hills covered in forest. Crowley's Ridge State Park is in northwest Arkansas. There is a designated swimming area of 3.5 acres with lifeguards.
9. Holly Springs, MS
Chewalla Lake Recreation Area
If you are looking for a perfect Mississippi River beach, look no further than Chewalla Lake Recreation Area in Mississippi. Oak, sweet gum, and pine trees surround Chewalla Lake, which blooms with dogwood during the spring. Watch out though, this no-wake lake apparently features young bream (a species of freshwater fish) that will try to nip at your toes and legs while swimming! Even though they are harmless, they are still an annoyance for some.
10. St Joseph, LA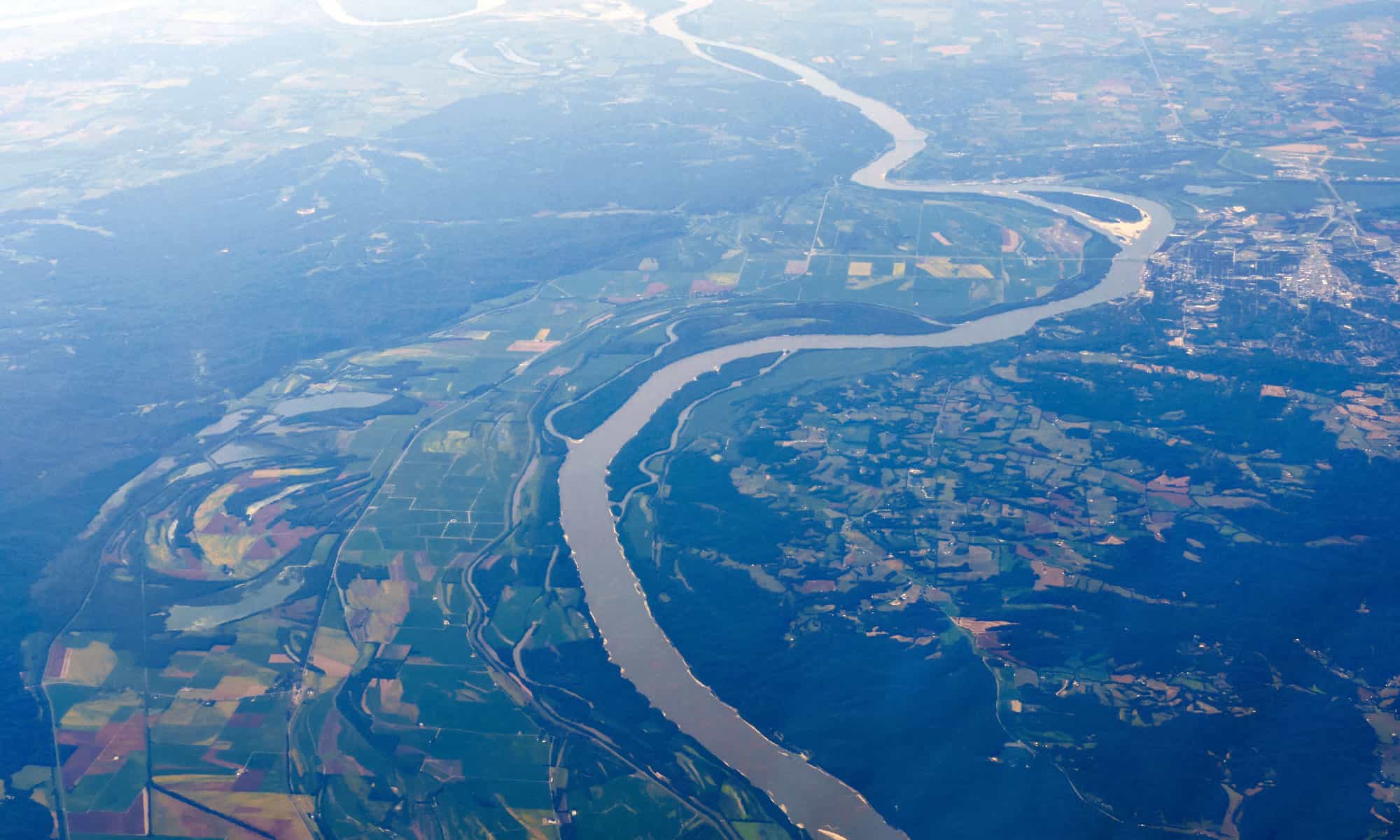 Lake Bruin State Park
Bring some grub and fire up the grills at Lake Bruin! In addition to the lake's designated bathing area, visitors can enjoy fishing, boating, and water sports.
In Conclusion
It's interesting to learn that the Mississippi River is full of small islands, sandbars, and beaches. These spots are fantastic for short day outings or, for those with a sense of adventure, for overnight camping visits! Plan a road trip and stop at as many of these beaches as you can along the way, or choose one and stay! Either way, hopefully, this article has given you some interesting ideas for Mississippi River public beaches to check out.
A few things to keep in mind; early May is a dangerous time to be on the river since there may be buried garbage, logs, and other objects. As the ice from the winter melts, a flood of trash often flows down the river. The river will be crowded during major weekends like Labor Day and July 4th, and shorelines may be particularly active.
Summary Of 10 Mississippi River Beaches (Owned By The Public)
| Rank | Beach | Location |
| --- | --- | --- |
| 1 | Douglas Beach | Hastings, MN |
| 2 | Wyalusing Public Beach | Bagley, WI |
| 3 | Buffalo Shores | Buffalo, IA |
| 4 | Lake Storey Beach | Galesburg, IL |
| 5 | Wakonda State Park | La Grange, MO |
| 6 | Pennyrile Forest State Park | Dawson Springs, KY |
| 7 | Reelfoot Lake | Tiptonville, TN |
| 8 | Crowley's Ridge State Park and Beachfront | Paragould, AR |
| 9 | Chewalla Lake Recreation Area | Holly Springs, MS |
| 10 | Lake Bruin State Park | St Joseph, LA |
The photo featured at the top of this post is © iStock.com/Willard
---
Sources

River Travel Magazine, Available here: https://rivertravelmagazine.com/beaches-on-the-great-river-road/
Experience Mississippi River, Available here: https://experiencemississippiriver.com/
Between England and Iowa, Available here: https://betweenenglandandiowa.com/2016/11/06/facts-mississippi-river-camping/