South Carolina takes pride in being home to some of the 355+ zoos and aquariums in the United States. For an animal enthusiast, these are the perfect places to visit and see exotic and fascinating creatures native to various parts of the world. A great example is the clown triggerfish in Ripley's Aquarium in Myrtle Beach. Though insanely beautiful, smart, and curious, the species is super aggressive and often unleashes havoc in tanks, making it incompatible with other fish, including its kind.
The thing about zoos is they don't just let you get a glimpse of different types of animals. They allow you to interact with the kept species – if they're chill and harmless – enlightening you about their behavior, dietary requirements, and habitats. Since these facilities are like living museums, expect many up-close encounters with the creatures you deem most intriguing.
But as you might already know, the quality of your experience at any zoological garden in South Carolina rides on your pick, which is why you should read this article. These are the top 5 best zoos in the state, based on the animal species they keep, service, location, and family-friendliness. Prioritize them, whether you plan to go alone or with your loved ones.
1. Riverbanks Zoo & Garden
Sitting along Columbia's Saluda River, Riverbanks Zoo & Garden embraces more than a million visitors annually, all eager to discover the 3,000+ animal species it hosts. These include:
Reptiles: American alligators, alligator snapping turtles, Cayman Island blue iguana, Komodo dragon, Galapagos tortoise, and king cobra
Birds: King vulture, king penguin, American flamingo, coconut lorikeet, laughing kookaburra, toco toucan, Bali starling
Fish and other marine creatures: Moon jellies, leopard shark, red lionfish
Mammals: African lion, alpaca, California sea lion, koala, red kangaroo, grizzly bear, siamang, reticulated giraffe, western lowland gorilla, amur tiger.
Besides seeing these amazingly unique animals, there are more exciting things to do at Riverbanks Zoo & Garden. Let's dive into them!
Explore the Botanical Gardens
Plant lovers have the best time at this zoo, which has beautiful, diverse gardens with nearly 6,000 native and exotic plants. Take in the beauty of the water lilies, carnivorous pitcher plants, and various Crinum species around. If you're there in the summer, you can't miss the antique roses whose blooms will catch your attention from a distance right before you smell their fragrance in the air as you move closer.
Have Fun at the Waterfall Junction
If you visit the Riverbanks Zoo & Garden with your little ones, take them to the Waterfall Junction. With massive tree houses and several splash zones, it's the ideal place for them to unwind, connect with other children and make great memories.
With a ticket to the zoo, you're not required to purchase another to access the Waterfall Junction, but you must follow the stipulated rules. For instance, if your child is under 16, you must stick around to supervise them. Children under 4 cannot use the provided water features unless they've worn swim diapers or are fully potty-trained. The facility requires everyone to wear water shoes for safety.
Learn About Wildlife
Riverbanks Zoo & Garden offers programs to teach guests about wildlife, including how different creatures interact with others and the environment. Take advantage of them to amass more knowledge about wild animals and their habitats.
Also, note that these programs vary depending on age and group size. For example, Family on Safari is for families of 4, with all kids aged at least 6. Should you register for it, expect the following:
Safe, age-appropriate fun activities
Accommodation at Riverbanks Zoo & Garden
Experienced and knowledgeable professionals to guide you
Dinner, breakfast, and snacks.
2. Greenville Zoo
Acknowledged by the Association of Zoos and Aquariums (AZA), Greenville Zoo is another kid-friendly zoological garden you can go to for the best wildlife encounters. It's on a 14-acre piece of land at 150 Cleveland Park Drive. For most people, a visit usually lasts an hour or two, based on the creatures they see or activities they engage in.
Some of the animals at Greenville Zoo are:
Reptiles, including lizards, snakes, and frogs
African lions
Red pandas
Masai giraffes
Alligators
Sea lions
Foxes
Deer
Bears
Prairie dogs.
Planning Your Visit to Greenville Zoo
Make the most of your trip to Greenville Zoo by preparing in advance. One of the practical ways to do that is by researching the facility to know its opening and closing hours. This helps you to avoid arriving late on the day of your visit and plan your time well so you can leave the facility before closure.
Usually, the zoo hours depend on the season: 9 a.m. to 5 p.m. in the summer and spring and 10:00 a.m. to 5:00 p.m. during winter and fall. You can go to Greenville Zoo on all holidays except Christmas Eve, Christmas, Thanksgiving, and New Year's Day. The zoological garden may also be closed at various times of the year due to maintenance projects.
As you plan to discover wildlife at Greenville Zoo, reserve your tickets in advance. Typically, their prices range between $8 and $14 and are based on the following:
Your age
Whether you're visiting alone or as a group
When and where did you buy your ticket?
Military status.
For example, as of this writing, adults buying their tickets online will pay $12 but that amount shoots up to $14 if you get them at the facility. Should you visit the zoo as a group of 50+ pre-registered members, each person will purchase a ticket at $8. Children aged 2 or younger enter the zoo free of charge.
3. South Carolina Aquarium
If marine creatures captivate you, the South Carolina Aquarium at 100 Aquarium Wharf in Charleston is a must-visit. It only opened its doors to the public in 2000 – but impressively – it has racked up one of the largest, most diverse animal collections with more than 5,000 species, including birds. Let's look into some exhibits at this animal haven.
The Great Ocean Tank
This is North America's deepest tank, spanning from the aquarium's first to the third floor. It holds 385,000 gallons of water to guarantee the survival of hundreds of animals, such as sharks, and the loggerhead sea turtle, also known as the Caretta caretta.
Speaking of which, if you're fond of marine turtles, stop by the Zucker Family Sea Turtle Recovery. Although it's more of a rehabilitation center for the adorable reptiles, it allows you to witness their amazing recovery journey.
The Shallows
Did you know stingrays and sharks are close relatives despite the former's small size? These shy, gentle marine creatures hate it when you step on them, and they will likely sting you. But intriguingly, they enjoy interacting with humans and don't mind an occasional back rub!
If you feel the same way, swing by The Shallows to massage a few stingrays and experience other sea creatures like urchins and horseshoe crabs. The South Carolina Aquarium also allows guests to feed the sea rays. Supposing you'd like to do that, go to the admission desk to buy a feeding voucher for only $5.
Saltmarsh Aviary
Every year, thousands of bird lovers flock to the South Carolina Aquarium to see its aviary with countless bird species, such as:
Gulls
Pelicans
Great blue herons
Owls
Bald eagles.
Adult Programs at the South Carolina Aquarium
Among the many reasons this zoo is so popular in South Carolina is it frequently holds events for adults, enabling them to bond over their love for animals and network. If you're 21 or older, feel free to attend the After Hours parties at the facility. Saunter through the venue as you chat with a friend, enjoy a glass of wine, or take in the spectacular views of the historic Charleston Harbor.
Wildlife enthusiasts looking to discuss the major issues facing the animal world should consider Holland Lifelong Learning events. Most attendees are researchers, scientists, environmentalists, and individuals dead-set on conserving various animal and plant species.
4. Low Country Zoo
Known for its irresistible charm and breathtaking landscape, the Low Country Zoo is a part of Brookgreen Gardens situated south of Murrells Inlet, Georgetown County. Its exhibits comprise native animals the zookeepers bred, confined, and raised because releasing them into the wild would have reduced their chances of survival.
Low Country Zoo keeps a vast array of creatures, such as:
Butterflies: Monarch, Giant Swallowtail, Painted Lady, Black Swallowtail, Zebra Longwing, and Gulf Fritillary
Native animals: Owls, hawks, grey foxes, bald eagles, river otters, egrets, herons, alligators
Wild species: Snakes, fox squirrels.
If you love plants as much as animals, make sure to visit the botanical gardens at this zoo. Many beautiful sculptures are on site, but the main allure is the spectacular assortment of various plant species, including roses, perennials, and shrubs. You can't miss The Live Oak Allée with two magnificent 250-year-old Live Oak trees that have been around since the 1700s.
Planning Your Trip to Low Country Zoo
Plan accordingly before going to Low Country Zoo to see their wildlife collection. You can do that by:
Buying Tickets Early
Purchasing your tickets in advance helps you to avoid last-minute inconveniences. Plus, it allows you to enjoy discounts and pocket-friendly prices. Still, you should know the ticket price range months or weeks before you visit Low Country Zoo.
As of this writing, 3 year olds or younger children can enter the zoo for free. Tickets for kids between 4 and 12 cost $12, while adults are required to pay $22. If you're a senior (aged 65 and above), prepare to part with $20 for entry, whether you purchase your ticket online or at the facility. 
Hiring a Pet Sitter
If you have a pet, hire a pet sitter to care for your furry pal while you have fun at Brookgreen Gardens. The zoo doesn't allow pets, and you're also prohibited from leaving them in your car to protect the animal and plant species on site.
When hiring a pet sitter, ensure they're reliable and trustworthy — the last thing you need is to spend hours enjoying the company of other animals only to put your favorite one in danger. They should also be experienced, so you can rest assured your dog or cat will receive the best care. 
5. Hollywild Animal Preserve
Found in Wellford, Hollywild Animal Preserve has won the hearts of many animal lovers in South Carolina. It could be because of its deep history that has shown its commitment to preserving wild animals. This facility started in the 1940s as a typical farm run by the Meeks family. But today, it's a well-known non-profit zoo with more than 500 animals, some of whom have appeared in films. Examples are:
Leopards
Cougars
Zebras
African lions
Siberian tigers
Capuchin monkeys
Lynx.
Moreover, the Hollywild Animal Preserve provides personalized animal encounters, allowing you to hand-feed some tame species like emus, donkey, bison, deer, and zebra. It also facilitates other learning activities through field trips, outreach programs, and camps.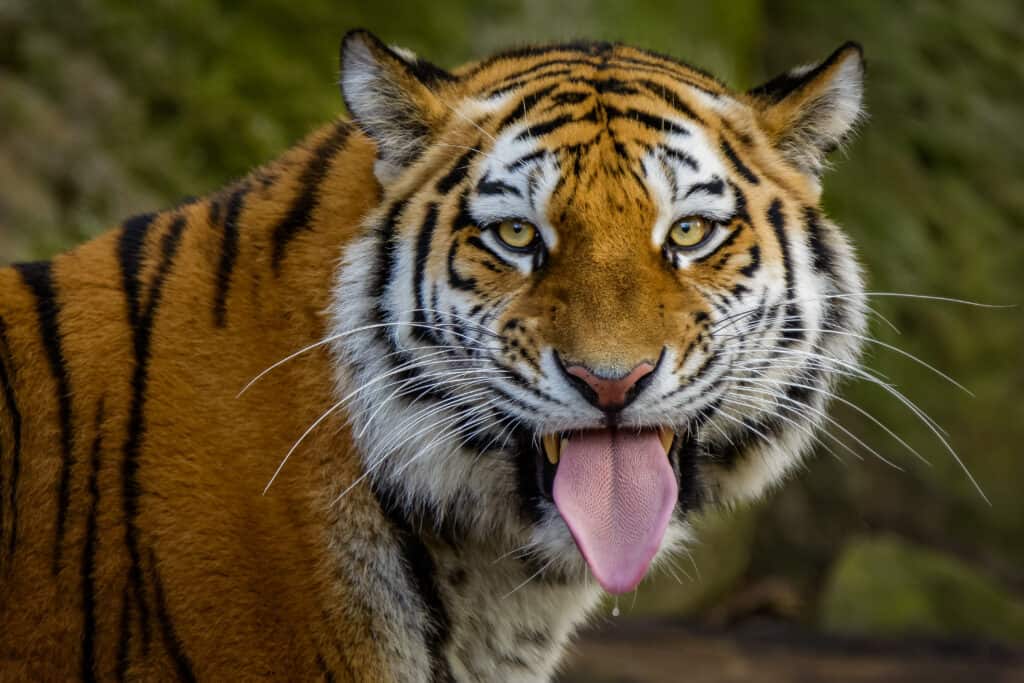 The Holiday Lights Safari Benefit
During the festive season, the Hollywild Animal Preserve holds this event to allow the residents of Wellford to embrace the Christmas spirit and make merry. They don't just get to interact with countless creatures; they also make imaginative animal-inspired displays, dance, and dine. As a tradition, they explore the Enchanted Deer Forest, where the animals eat out of their hands.
Usually, the Holiday Lights Safari ends with Santa Claus handing out gifts to the kids. The event proceeds are funneled towards caring for the animals living in the Hollywild Animal Preserve.
Dining Near Hollywild Animal Preserve
There's a high likelihood you'll be starving by the time you leave Hollywild Animal Preserve. How about dining at these nearby restaurants:
Chips and Cheese Mexican Food
Only five minutes from the zoo, this restaurant serves the tastiest cuisine, ranging from burritos, shrimp, and chicken soup to hot dogs, tacos, and nacho fries. The kid's menu includes shredded chicken, cheesy rice, and ground beef.
Mulligans Neighborhood Bar and Grille
Here's another great place to dine around the Hollywild Animal Preserve. According to reviews, the staff is amicable, and they play cool music. You can dine in or leverage the outdoor seating that offers beautiful views of the area. Some of the options they offer are burgers and fries.
Delightful Dishes
Famous for its delectable chicken salad, Delightful Dishes is a 6-minute drive from Hollywild Animal Preserve. More delicacies on this restaurant's menu are:
Frozen casseroles
Sandwiches
Chicken stew
Banana pudding
Creamy broccoli soup
Baked spaghetti.
Summary of the 5 Best Zoos in South Carolina for Animal Encounters
Here's a recap of the five top zoos in the state of South Carolina that we took a look at:
| Number | Zoo | Location |
| --- | --- | --- |
| 1 | Riverbanks Zoo & Garden | Columbia |
| 2 | Greenville Zoo | Greenville |
| 3 | South Carolina Aquarium | Charleston |
| 4 | Low Country Zoo | Murrells Inlet |
| 5 | Hollywild Animal Preserve | Wellford |
Engage With Different Species in South Carolina's Best Zoos
Now that you know the top best zoos in South Carolina, organizing a trip to one of them should be a piece of cake. If you're going alone, remember to wear comfy, well-fitting footwear because you'll spend a lot of time walking around the zoological garden, and wouldn't want going home with blisters.
If your little ones will tag along, carry a change of clothes in case they get too warm or get handsy with cute animals at zoos. Don't forget to bring snacks and drinks, especially during the summer when temperatures can soar up to 30 degrees Celsius (86 Fahrenheit).
Also, if you plan to take pictures, ensure your camera is charged beforehand, and you have enough memory space for all the memories you're about to make. And most importantly, have fun exploring the wildlife. It's an experience that will stay with you for a lifetime!
The photo featured at the top of this post is © Ondrej Prosicky/Shutterstock.com
---