Texas is home to some of the most amazing zoos in the United States. These zoos are large and house many animals, including some that are critically endangered. With plenty of attractions and exhibits, these zoos will keep you and your family entertained!
It is best to visit Texas zoos during the fall and spring, as temperatures are milder, and crowds are minimal. Each of these establishments is dedicated to conserving wild animals, working to protect the environment and the animals.
Fort Worth Zoo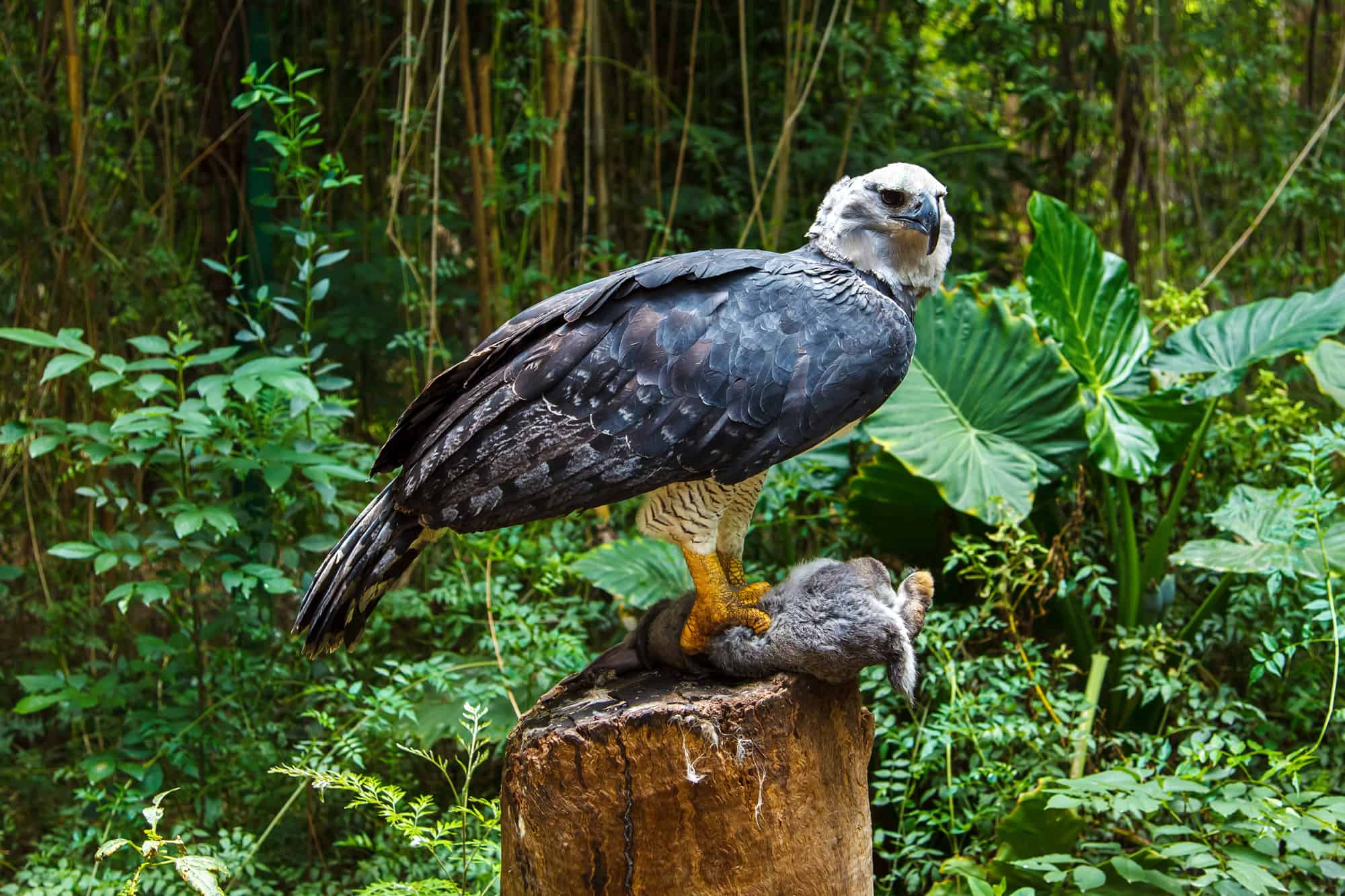 Located in Fort Worth, this animal paradise is considered a top zoo in the country, containing 64 acres that house 542 different species and more than 7,000 animals. Amidst mammals, birds, and ectotherms, you'll find 69 species that are endangered or threatened.
Fort Worth Zoo will surprise you with animals you've never seen before. Many uncommon animals live here, including bonobos, black rhinos, and one-horned Asian rhinos. Bird lovers will enjoy spotting endangered harpy eagles, African crowned eagles, Storm's storks, and palm nut vultures.
The zoo offers many attractions, like a giraffe-feeding experience where you can get up close and personal with the herd. Another great attraction is the Safari Splash, during which you can cool off and relax in a 14,000-square-foot splash pool. It's perfect for kids and parents alike, if you're feeling warm in the Texas summer heat! Other attractions include an outdoor learning theater, Yellow Rose Express Train, Country Carousel, Wild West Shooting Gallery, and Playbarn!
This zoo is dedicated to protecting animals, which is evident by their engagement in conservation work around the world. They also run successful breeding programs that enable animals to be released back into the wild, as well as an animal enrichment program that helps provide animals with opportunities to engage in species-specific behaviors.
Best Time to Visit
Fort Worth Zoo is open every day of the year. The best time of day to visit is as soon as the zoo opens. Early in the morning, animals are more active, and crowds are smaller. The weekdays are also a less crowded time to visit. The zoo offers half-price admission on Wednesdays, for those looking to save some money. Avoid the middle of the summer, as the 90–100-degree heat can be overwhelming.
Dallas Zoo
Dallas Zoo is only three miles south of downtown Dallas and is home to more than 2,000 animals across 406 different species. This zoo lies on over 106 acres within Marforsalis Park, the oldest and largest zoological park in Texas. 
The zoo is divided into two major sections: Zoo North and Wilds of Africa. Each side has different attractions and exhibits. The zoo features an endangered tiger rainforest habitat, a children's bug collection, a nature trail, and a watering hole that is home to hippopotamus and okapi.
African elephants, crocodiles, penguins, ostriches, warthogs, and gazelles are among the animals roaming the many acres. The black rhino, a critically endangered rhinoceros with a population of only 2,056 worldwide, is an especially exciting animal to see.
The Dallas Zoo is famous for its breeding and research programs, specifically for okapi. Around 20 percent of the okapi in zoos across the U.S. and Japan were born and raised here. They also have a gorilla research center dedicated to creating the most authentic wild environment possible in an effort to provide the gorillas with a naturalistic life. 
Best Time to Visit
The best time to visit the Dallas Zoo is definitely on Tuesdays! The cost to get into the zoo is only $8 on the first Tuesday of every month, so if you don't mind potential discount-inducing crowds, it's a great time to go. If you want to avoid crowds, the best time to visit is any other weekday, especially outside of summer, spring, or winter break.
Houston Zoo
Houston Zoo is located at Hermann Park in Houston. This large zoo is 55 acres large and houses more than 600 species, with over 6,000 animals calling Houston Zoo their home. It is the second most visited zoo in the United States, with around 2.1 million visitors each year. Exhibitions include the African Forest, John P. McGovern Children's Zoo, and Wildlife Carousel.
The zoo's extensive collection of animals will not disappoint! Some of the mammals housed here include the Siamang, southern white rhinoceros, okapi, and the ocelot. Other animals include whooping cranes, cownose ray, clownfish, and Komodo dragons.
The Houston Zoo saves and rescues animals in the wild. In fact, this zoo support 33 wildlife conservation projects in several countries around the world. They also place emphasis on recycling, buying local, responsibly sourcing, creating wildlife-friendly spaces, and replanting wildlife habitats.
Best Time to Visit
Houston Zoo is open from 9:00 a.m. to 5:00 p.m., seven days a week. As with the other zoos, it is ideal to visit as the zoo opens, since the animals are more active earlier in the morning. To help avoid capacity issues, they require visitors to have an online reservation for timed tickets, and you must arrive at the reserved time slot. Avoid visiting the Houston Zoo during the summer when the weather is extremely hot and humid, and hurricanes are common.
San Antonio Zoo
Located in midtown San Antonio, this zoo has around 57 acres to explore. It houses more than 3,500 animals with around 750 species. The zoo is operated by San Antonio Zoological Society, which is a non-profit organization focused on securing a future for wildlife.
San Antonio Zoo is known for having one of the world's largest bird collections! Bird enthusiasts will certainly enjoy the extensive variety of fine feathered friends.
A host of unique exhibits engage visitors for hours. The zoo offers behind-the-scenes visits with rhinos and hippos, and a butterfly house puts visitors up close and personal with these beautiful, winged creatures of different species. For close contact with lorikeets, a colorful bird native to Australia, don't miss the Lory Landing!
The San Antonio Zoo partners with many agencies to secure a future for wildlife. The zoo also has a number of programs aimed at educating the public on animal welfare. A visit to the San Antonio Zoo is an educational experience that will broaden your knowledge and respect for the animal kingdom.
Best Time to Visit
The zoo is open daily, so you can visit any time that suits you! The best seasons to visit are spring and fall, as the temperatures are mild. As usual, visiting on the weekends and public holidays means larger crowds.
Cameron Park Zoo
Cameron Park Zoo is located in Waco, next to the Brazos River. Occupying 52 acres of land, this zoo is home to more than 1,730 animals of 300 species from around the world. The Cameron Park Zoo features unique and stunning native scenery, including waterfalls, lakes, and ponds.
This zoo has a range of exhibits, including a large reptile house home to a collection of exotic and endangered lizards, crocodilians, tortoises, and Tuatara (a rare reptile species native to New Zealand). The zoo also features a swampland habitat, an Asian forest, and an island of lemurs.
If you want your next event to be memorable, Cameron Park Zoo has you covered. Facilities are available for rent for occasions like family reunions, birthday parties, and weddings. They even offer the Zoo Snooze, where you and your group can stay overnight! With food delivery, behind-the-scenes tours, and breakfast in the morning, this is a perfect slumber party adventure for any animal-obsessed little ones.
Best Time to Visit
The busiest days are usually the weekend, and the busiest months are April and May due to school field trips. So, if you're keen to avoid the crowd, it is best to come during the week in early spring or winter.
Austin Zoo
Austin Zoo is a non-profit rescue zoo located in Travis County. Smaller in size than some other options on our list, this zoo occupies around 15 acres of land and is home to over 300 animals of 100 different species. Despite its size, the zoo includes aviaries, a reptile house, and a primate palace. Because the zoo prioritizes the animals' comfort and safety, there may be times that you do not see a particular animal.
The zoo is a permanent home to many exotic animals that have been rescued from negligent situations or unfit owners. Some animals are retired laboratory research animals or were seized in animal cruelty cases. Each of the animals here deserves a good home, and the Austin Zoo tries its best to meet the animals' needs.
The Austin Zoo's mission is to help animals through rescue, conservation, and education. By visiting, you are helping to fulfill the zoo's mission. Know that the zoo takes care of these rescued animals to the best of its ability.
Best Time to Visit
The best time to visit is as soon as the zoo opens at 9:30 a.m. Not only do you have the entire day to explore and visit all of the animals, but the crowds are smaller, and the temperature is not so high. Usually, the best months to visit are during the spring and fall, as the animals are more active during these seasons, and the temperature is not so extreme.
Summary of the Absolute Best Zoos in Texas (and the Ideal Time to Visit Each)
Here's a recap of the best zoos in Texas that we took a close look at:
Number
Zoo
Location
Best Time to Visit
1
Fort Worth Zoo
Fort Worth
As soon as the zoo opens. Weekdays are less crowded. The zoo offers half-price admission on Wednesdays.
2
Dallas Zoo
Dallas
Tuesdays: It's only $8 on the first Tuesday of every month. To avoid crowds, visit on any other weekday, outside of summer, spring, or winter break.
3
Houston Zoo
Hermann Park
As the zoo opens. Avoid visiting during the summer when the weather is extremely hot and humid, and hurricanes are common.
4
San Antonio Zoo
San Antonio
Spring and fall when temperatures are mild
5
Cameron Park Zoo
Waco
During the week in early spring or winter
6
Austin Zoo
Travis County
As soon as the zoo opens at 9:30 a.m.
The best months to visit are during the spring and fall.
The photo featured at the top of this post is © iStock.com/Kung_Mangkorn
---