Below you can find a complete list of Australian animals. We currently track 368 animals in Australia and are adding more every day!
Australia is the sixth-largest country in the world. It is also one of the driest continents on Earth. Its huge landmass offers a varied landscape of deserts, tropical rainforests, and mountain ranges, which provide a variety of habitats for animals in Australia. It's famous for its Great Barrier Reef, the largest coral reef in the world. An island continent, it is surrounded by the Indian and Pacific Oceans. It includes the Australian mainland, the island of Tasmania, and other small islands.
Australia's unique geographic position and centuries of isolation created ecosystems that are unlike any in the world. Of its flora and fauna, 84% of its mammals, 45% of its birds, 93% of its reptiles, and 90% of its fish are native to Australia. It has 755 species of reptiles, which is more than any country in the world. Read on to learn more about amazing Australian animals!
Unique Australian Animals
With so many species not found anywhere else in the world, Australia has a very rich and diverse animal population. Some of its most well-known and best-loved animals are its marsupials.
The kangaroo is synonymous with Australia. And there are a lot of them in the country — 30-40 million, and more than 55 different species, such as the Red Kangaroo, the largest marsupial on earth. They belong to a group of animals called macropods, which includes wallabies and tree kangaroos. Another macropod is the quokka, called "the world's happiest animal" for its smiling expression and friendliness, which can be found mainly on Rottnest Island in Western Australia.
Koalas are recognized as distinctly Australian. Despite many calling them "koala bears," they are not bears but are marsupials without a tail. They spend 18-20 hours a day sleeping to preserve the energy it takes to digest their fibrous diet (and it's a myth they sleep so much because they are "drunk" on gum leaves!).
Australia is the only country where you can find the platypus, which is a monotreme, a mammal that lays eggs instead of bearing live young. Because it appears to have the body of a mole, the tail of a beaver, and the beak of a duck, when biologists first saw a platypus some of them thought it was a crazy, elaborate hoax and not a real animal. It's also one of the few venomous mammals on Earth, as the male has poisonous stingers on its hind feet.
Burrow-dwelling and waddling wombats, frilled lizards – also known as frill-necked lizards for the "frill" skin flap that can extend like a fan to scare off predators, and lyrebirds, known for their ability to mimic virtually any sound, are all notable native Australian animals. Australia is also famous for its saltwater crocodiles and its venomous snake and spider species such as redbacks and Sydney funnel-webs. To learn about some of the deadliest animals in Australia, go here.
What Is the National Animal of Australia?
The national animal of Australia is the red kangaroo (Macropus rufus). It's also known as the red giant kangaroo, reaching over 6 feet tall, weighing around 190 pounds, and able to hop at 40 miles per hour. It is the largest land mammal native to Australia.
Red kangaroos are abundant in the country, found in most of the nation's interior and along some of the northwestern coast. Their conservation status is "least concern," however, like all wildlife they are protected by Australian law.
Male red kangaroos will engage in ritualized fighting over females and to show dominance in social groups. Famed for their boxing abilities, they use their arms to punch and legs to kick and destabilize their opponents. If a red roo loses a battle, they avoid close contact with other kangaroos and live alone.
The red kangaroo has been part of the Australian coat of arms since 1908. Kangaroos have been featured on currency, stamps, in the logos of companies such as national airline Qantas and notably in children's TV series "Skippy the Bush Kangaroo."
Which Animals Are Extinct or Endangered in Australia?
Despite its rich, unique biodiversity, Australia is at risk of losing many valuable species. According to Australian Geographic, it has the highest mammal extinction rate of any country in the world.
In 2021, 13 more species were listed as extinct under the Environment Protection and Biodiversity Conservation Act 1999, bringing the total number of extinct native species to 100. The update means that more than 10% of the 320 land mammals known to exist since Australia was colonized in 1788 are extinct. It's probable that there are more species extinct in the wild, including several invertebrates, currently unaccounted for. The likely reasons for extinction are feral cats and foxes preying on animals and habitat loss and destruction due to fire.
The Thylacine, or Tasmanian tiger, is one well-known example of a species considered extinct in mainland Australia for more than 2,000 years and has not been seen for more than 70 years in Tasmania. This large carnivorous marsupial with a dog-like head was once widespread across the continent and it is thought to have been wiped out due to the introduction of dogs to its habits, competition with the dingo, and humans hunting it.
The summer bushfires of 2019-2020 in the southeast, from southeast Queensland to Kangaroo Island, had a catastrophic effect on Australia's fauna and flora, and are believed to have killed more than a billion animals and resulted in numerous species becoming endangered.
Australia currently has more than 500 animals on the endangered species list, including the following.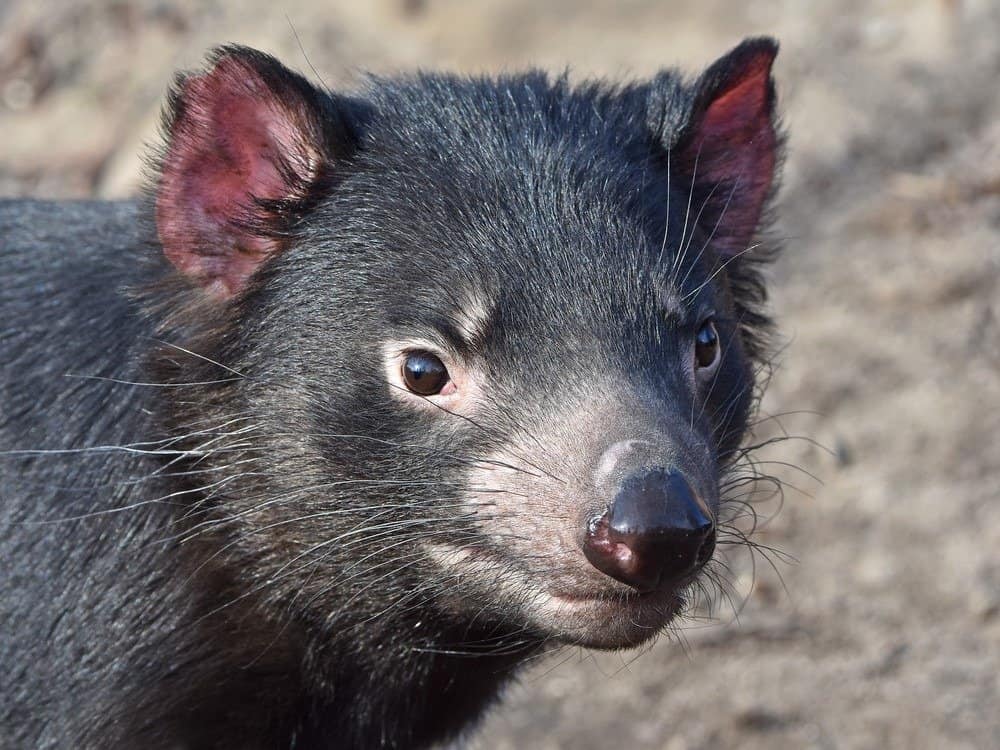 Native Birds
With around 850 species of birds, Australia is a birdwatcher's paradise. Around 45% of these species are only found in Australia. The country has an especially high diversity of parrots, with more than 50 species, and the highest number of seabird species at around 80, in the world.
The laughing kookaburra is an iconic Australian bird known for its call. Magpies are one of the country's most recognizable birds, known for their territorial swooping, as they dive toward people's heads to protect their young from what they perceive as predators. Another species commonly found in urban areas is the galah, also known as the pink cockatoo, which has a shrill shriek and often gathers by the hundreds. A popular parrot species is the rainbow lorikeet, named for its colorful plumage. Another bird with a distinctive feature is the sulphur-crested cockatoo, which is white with a bright yellow crest.
One of the nation's best locations for bird watching is Kakadu National Park. Here you'll find more than 280 different types of birds, including lorikeets, red-tailed black cockatoos, white-bellied sea eagles, and crimson finches. Another notable birding location is the Daintree rainforest on the northeast coast of Queensland. More than 430 species of birds call the Daintree home. You can see several species of kingfishers, cranes, pied monarchs, and lesser sooty owls.
Other well-known birds native to Australia:
National Bird of Australia
While Australia does not have an official national bird, many believe that the emu is a worthy representative. It is featured on the country's coat of arms, alongside a kangaroo, symbolizing a forward-moving nation since both animals do not move backward easily.
The emu is a large, soft-feathered, flightless bird similar to an ostrich that can be found throughout Australia, although the Tasmanian, Kangaroo Island, and King Island subspecies have been extinct since colonization.
It can grow up to 6.2 feet tall, weigh up to 132 pounds, and reach speeds of 30 miles per hour, with a stride measuring up to 9 feet. These omnivores eat a variety of fruit, seeds, insects, and flowering plants, although they can last for weeks without eating. Emus don't have any teeth, so they swallow small stones that help them grind up and digest food. They drink a lot of water, sometimes around 2.5 gallons daily, but are able to survive without water for 2 weeks if sources are scarce, as they take in moisture from their diet.
An emu's lifespan is from 5 to 10 years in the wild and up to 20 years in captivity. Their main predators are dingoes, eagles, and hawks. Emus are solitary birds but when migrating to another area for food they can form groups of up to 20, which are known as mobs. They are usually not aggressive but can become so in the breeding season.
Australian Fish
Whether you're looking to go sport fishing, scuba diving, or snorkeling, this island continent has something for you. It hosts more than 4,000 species of fish. Because Australia is such a dry continent, there aren't as many freshwater fish species. Most of the approximately 300 species are found in tropical and subtropical habitats. Some of the most common types of freshwater fish in Australia are galaxias, perch, and gudgeons.
Australia's marine fish diversity is incredible. A few of the most popular game fish in the country include barramundi, swordfish, marlin, tuna, and mackerel. Peak fishing seasons vary by species, but there's always something to catch year-round. If you're swimming in one of Australia's famous coral reefs you might see clownfish, angelfish, parrotfish, manta rays, or butterflyfish.
Around 170 species of sharks, the world's largest fish, can be found in the nation's waters, with about 70 species believed to be endemic. The Coral Sea, off the coast of Queensland, has more than 50 shark species. Types of sharks in Australia include whale sharks, great whites, Port Jackson, grey nurse, zebra, tiger, bull, great hammerhead, and pygmy sharks. Sharks live in all habitats off the country's coastlines, with the majority on the continental shelf, others in coastal waters, and some in rivers and estuaries. Due to a decline in the shark population, they are listed as "threatened." Western Australia's Ningaloo Reef is famed for its large congregations of whale sharks, and many people visit between March and July for a chance to swim with them.
One of the most well-known fish in Australia is the stingray, which was put in the spotlight when TV show host and conservationist Steve Irwin was fatally injured by a stingray's venomously-barbed tail in a freak accident in 2006. However, stingrays are not actively aggressive, only attack when threatened, and actually have a friendly and playful temperament.
Australian Snakes
Australia is known for its animals that can kill you, and its snakes don't disappoint. 20 of the 25 most venomous snakes in the world are native to Australia. It also has more species of reptiles than any other country in the world. There are around 140 species of land snakes and 32 species of sea snakes.
Snakes can live in all types of environments in Australia except the highest altitudes, which are too cold for these reptiles to thermoregulate. Most of the venomous snakes are found in South Australia, as the state experiences large amounts of sun but also has enough cover for protection.
The most venomous snake in the world, the inland taipan, is present in Australia. Fortunately, it's rarely encountered in its semi-arid habitats of east central Australia. There are two other species, coastal taipans and central ranges taipans. The longest snake in Australia is the amethystine python, which lives mainly in the rainforests of Queensland and grows up to 19 feet long.
Some notable types of snakes found in Australia include:
While many snakes' bites are poisonous, they occur rarely, and fatalities have been low, at 4-6 deaths per year, especially since anti-venom was developed. Most snakes would rather avoid humans than attack them, as they don't think of people as food sources and don't bite out of malice.
The Flag of Australia
The flag of Australia features a dark blue background with the Union Jack representing Australia's history with Great Britain. Below the Union Jack is a star with seven points signifying unity amongst the country's states and territories. The Southern Cross in white is a constellation of five stars visible from the night skies that also serves as a reminder of Australia's geography.
Australia's flag was the first national flag to be created by a country's citizens. The 1901 Federal Flag Design Competition was open to the public and more than 32,000 entries were received. The winners were five very similar designs by four Australians (two teenagers) and one New Zealand man. A simplified version was submitted to the British admiralty for entry into their register of flags, with the design officially recognized in 1903.
The flag has historically been a controversial issue for Australians, with some seeking to change the design and others desiring it to remain as is. There have been pushes, notably by the republican movement who wish to replace the British monarch as Australia's head of state with a republic, for a new flag design that does not include the Union Jack. Another argument for change is that the flag is too similar to neighboring New Zealand's flag, which also has the Union Jack but represents the Southern Cross as four red stars within white borders. There have been calls to replace the Union Jack with that of the back, red, and yellow Australian Aboriginal flag in recognition of indigenous Australians.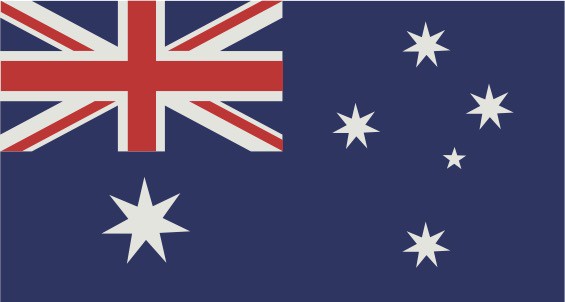 National Parks in Australia
Visiting a national park is one of the best ways to learn about a country's landscape, flora, and fauna, and Australia has everything from deserts and sandy beaches to rainforests and grasslands in its abundant, beautiful national parks.
One of the best-known national parks is Uluṟu-Kata Tjuṯa National Park in the Northern Territory. This UNESCO World Heritage-listed park is home to Uluṟu, once commonly called Ayers Rock. A large sandstone formation in the center of Australia, it is one of the nation's most recognizable landmarks, famous tourist destinations, and most culturally significant sites to indigenous Australians, sacred to the Pitjantjatjara, the Aboriginal people of the area. Also within the park is Kata Tjuṯa, known as the Olgas, which is a group of 36 domed rock formations.
Kakadu National Park is another well-known World Heritage-listed national park in the Northern Territory. It is Australia's largest national park, consisting of more than 7,000 square miles of rainforests, wetlands, waterfalls, billabongs, and ancient indigenous rock art.
Kosciuszko National Park in New South Wales is named for mainland Australia's highest peak, Mount Kosciuszko. It has 1.7 million acres of rugged mountain and wilderness, and the Thredbo-Perisher area is a popular spot for skiers, snowboarders, mountain bikers, and hikers.
Daintree National Park in Queensland has the oldest tropical rainforest on Earth, housing more rare and threatened species than anywhere else in the world. More than 400 bird species, 12,000 insect species, and tree species believed to be extinct can be found there. For more information about Australia's national parks, head here.
The 5 Rarest Animals in Australia
As more than 80% of its mammals and reptiles are unique to Australia and with more than 500 animals on the endangered species list, it's not surprising that the country has a number of animals that can rarely be seen in the wild. Here are five of the rarest and most endangered: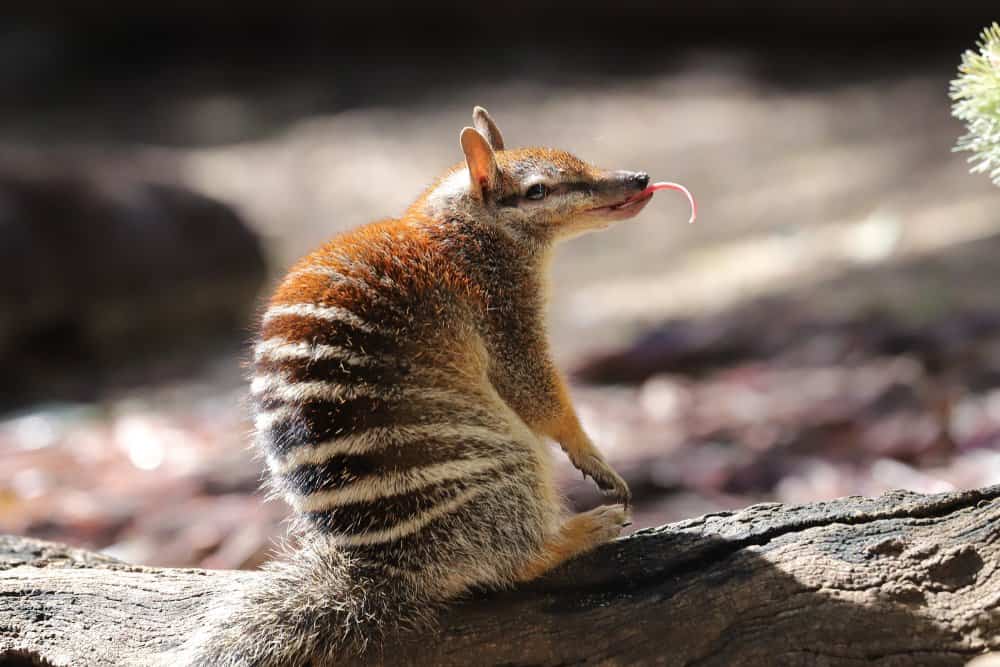 The 5 Largest Animals in Australia
With such a huge diversity of animals found on land and in its waters, Australia can be expected to have some of the biggest species on Earth. Read on for some of the largest.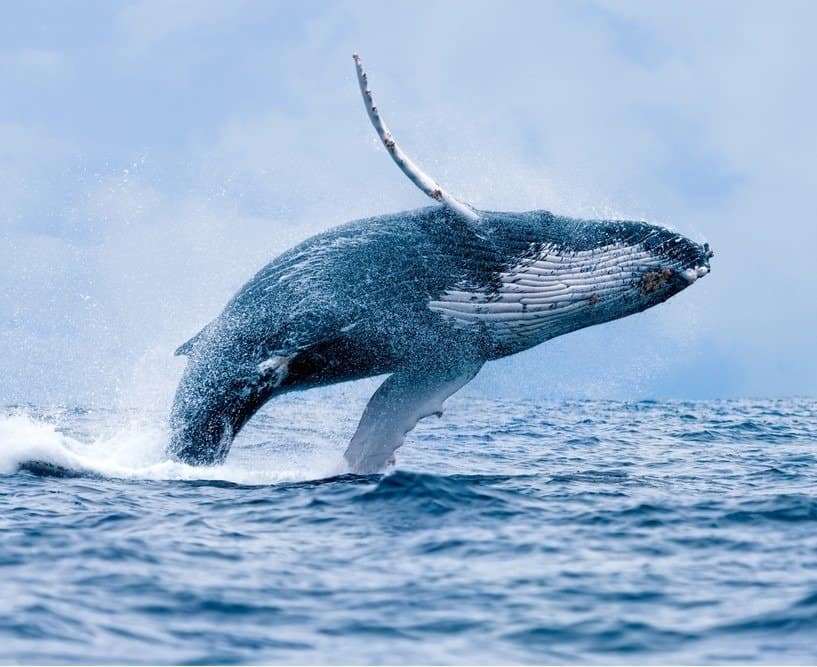 Australian Animals
Australian Animals List
Animals in Australia FAQs (Frequently Asked Questions) 
What Animals Live in Australia?
Australia has many exotic animals.
Southern cassowary: This flightless bird resembles an ostrich but with a large blue head, a crest and huge claws. Cassowaries can run, swim and use their claws to fight.
Laughing kookaburra: This small, pretty bird is famous for its high-pitched call that sounds like a crazy laugh. It usually makes the sound at dawn and at dusk.
Pellucid hawk moth: This moth has transparent wings without scales, which makes it unique among members of the Lepidoptera family.
Bats: Australia has some of the biggest bats in the world. They can have wingspans of five feet and weigh more than two pounds. They are sometimes called megabats or flying foxes.
How Many Deadly Animals Are There in Australia?
Australia has many scary animals, and it's known for its deadly snakes. It is the only continent where venomous snakes outnumber non-venomous ones. The eastern brown snake, inland taipan and eastern tiger snake are all scary. The eastern tiger snake has caused more deaths by snake bite than any other snake in Australia.
Bull shark (Carcharhinus leucas): One of the most feared predators in the water, the bull shark will eat anything it can catch.
Saltwater crocodile (Crocodylus porosus): Also known as the estuarine crocodile, this crocodile is fast, aggressive and extremely scary. This fierce hunter is the biggest reptile in the world. It can weigh up to 1000 pounds. Steve Irwin, the famous Australian "Crocodile Hunter," was known for his work rescuing these massive beasts.
Australia also has freshwater crocodiles, but they are not dangerous to humans unless you're crazy enough to deliberately provoke them.
The Sydney funnel-web (Atrax robustus) is one of the world's most dangerous spiders.
What Is the Most Dangerous Animal in Australia?
Box jellyfish (Chironex fleckeri): This transparent animal has no teeth or claws, but it has the strongest venom in the world. A typical box jellyfish has 15 long tentacles, and each contains enough poison to kill several grown adults.
What Is the Most Beautiful Animal in Australia?
Australia has many animals that are utterly adorable. Most people are crazy about cuddly koalas or Tasmanian devils. It's also impossible to resist quokkas, with their smiling faces and friendly natures. In fact, quokkas top our list of the 10 cutest animals.
Despite this stiff competition, we choose sugar gliders (Petaurus brevicep) as Australia's loveliest creature. Native to Australia, sugar gliders are tiny, gorgeous marsupials with pink feet and enormous eyes. They get their name from their love of sap and nectar. They can also glide from one tree branch to another.
Australia has many amazing animals you won't find anywhere else. That's why its zoos and wildlife sanctuaries attract millions of visitors every year.
What Rivers are in Australia?
Australia is home to a number of rivers including what's believed to be the oldest river in the world. The Finke River, located in central Australia, is believed to be about 350 million years old. Interestingly, while extremely old, the river is sporadic. It flows only a few times per year after heavy rains.
What is the largest plant in Australia?
The largest plant in Australia is actually the world's biggest plant! Poseidon's ribbon weed, Posidonia australis, is located in the World Heritage Listed Shark Bay Conservation Area.
Did the largest gold nugget ever found come from Australia?
The Welcome Stranger was an alluvial nugget found in Victoria, Australia in February 1869. It was the largest gold nugget ever found and weighed 3,523.5 troy ounces when it was first pulled from the ground and produced 3,123 troy ounces (ozt) of gold when it was refined.