Florida has the second most islands in the United States. There are at least 4,510 islands in the Sunshine State and about 1,700 of those 4,510 islands are in the Florida Keys. Some of the most popular Florida islands are Amelia Island, St. George Island, Captiva Island, and Sanibel Island. As stunning as these islands are, none of them are the largest in the state! Follow along to discover the largest island in Florida and the animals that call the island home.
What Is the Largest Island in Florida?
The largest island in Florida is Pine Island. It's on the southwest coast of Florida in the Gulf of Mexico, about 15 to 20 minutes away from Cape Coral.
So, just how big is this island? Pine Island is 17 miles long and 2 miles wide. On the entire island, there are about 9,000 residents, but the number varies depending on the season. It is mainly zoned as agricultural land. The two most popular fruit on the island are mangoes and lychees.
This lovely island is also home to the Matlacha Pass National Wildlife Refuge. It's a 538-acre wildlife refuge covering about 23 islands. It was established on September 26, 1908. It started on three islands with the mission of protecting native bird species. Currently, for preservation, the Matlacha Pass National Wildlife Refuge is not open to the public.
Where Is Pine Island Located on a Map?
Pine Island is part of Lee County, which has a population of about 822,000. There are four communities/towns on the island. St. James City is the most populated with 3,876 people as of 2020.
Pine Island is west of Cape Coral. Surrounding islands include Sanibel to the south, Captiva to the southwest, and North Captiva to the west. Matlacha Pass runs between Pine Island and the mainland. Pine Island Road is the only road from the island that connects to the mainland
Animals on Pine Island
Pine Island is a natural and large island in Florida. There are multiple wildlife refuges on the island protecting native species, so you can imagine there are a lot of animals that call this place home. Are you ready to learn about the animals you may see on your next trip to Pine Island? Keep reading!
Sandhill Cranes
There is no other animal that best represents Florida than the sandhill crane. This large crane is native to North America and extreme northeastern Siberia. They live throughout Pine Island in Florida. Most sandhill cranes live along lakes, ponds, or rivers. On the IUCN Red List, they are listed as Least Concern.
Sand Fiddler Crabs
Next on our list is the sand fiddler crab. Sand fiddler crabs are all over the island. This crab species has a wide range. You can find this little crab from Massachusetts to the Gulf of Mexico. Sand fiddler crabs are known for their massive claw. The claw is sometimes bigger than their bodies!
Marsh Rabbits
Another animal that lives on the largest island in Florida is the marsh rabbit. Marsh rabbits live in marshes near the coast along the Eastern and Southern United States. Marsh rabbits are especially found in mangrove swamps. Fun fact: these rabbits are great and strong swimmers! Although they look a lot like eastern cottontails, marsh rabbits have smaller ears.
Bobcats
Bobcats aren't just found on mainland Florida, but also on the surrounding islands. Although bobcats live on Pine Island, you likely won't spot them since they are so independent. They stay away from humans and mainly hunt from dawn to dusk.
Pileated Woodpeckers
The most common type of animal on Pine Island is birds, including the pileated woodpecker. These woodpeckers are black, white, and red. They are vibrant and easy to spot. Pileated woodpeckers are native to North America. They mainly consume insects such as beetles and cockroaches.
Gopher Tortoises
Gopher tortoises are also found in Florida. They are native to the southeastern United States, meaning you can also find them across Alabama, Georgia, and South Carolina. Gopher tortoises are listed as Vulnerable on the IUCN Red List. This protected species is sadly declining because of habitat destruction.
Tarpon
While you won't find a tarpon walking around on Pine Island, they live in the surrounding water. Tarpons are large fish that can weigh up to 296 pounds. They are silverish and grow up to 8 feet long. Tarpons are preyed on by birds, large fish, dolphins, sharks, and alligators.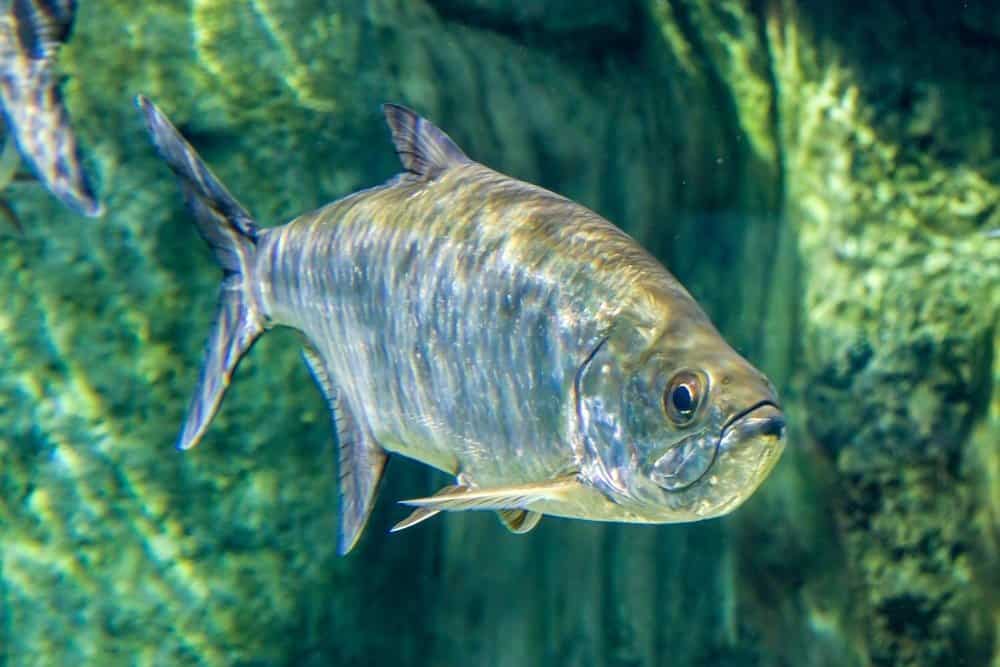 Loggerhead Sea Turtles
Last but not least is the loggerhead sea turtle. These large sea turtles are endangered but listed as Vulnerable on the IUCN Red List. Loggerhead sea turtles live in saltwater and estuarine habitats throughout the world. They commonly nest in Florida.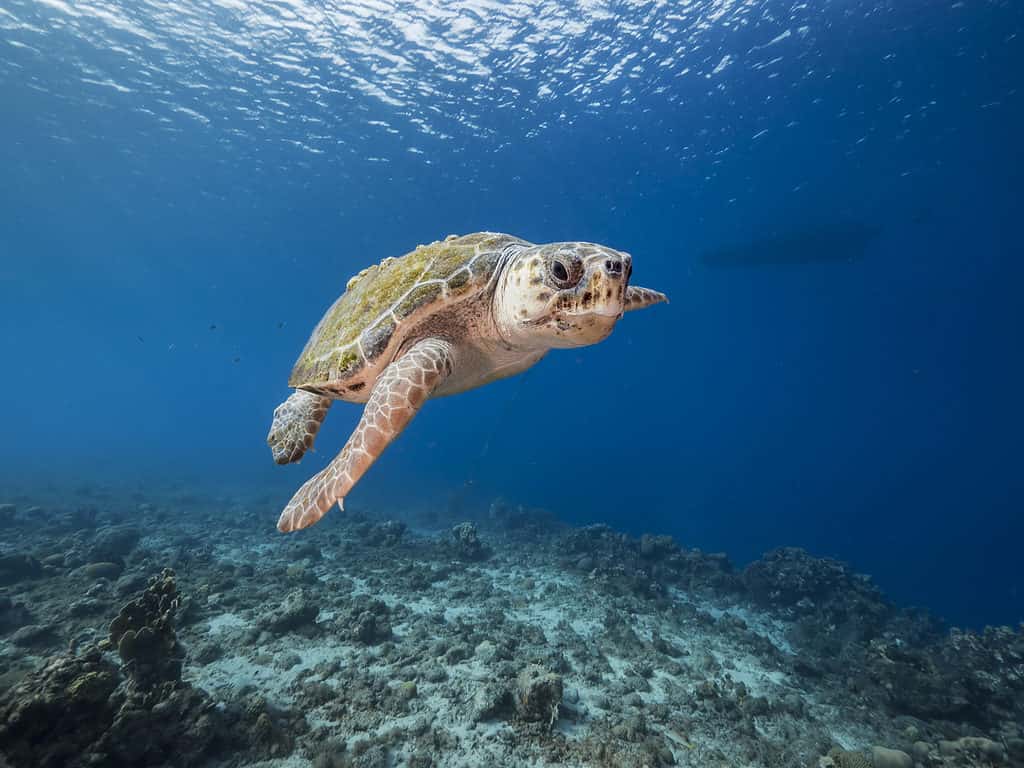 The photo featured at the top of this post is © SR Productions/Shutterstock.com
---