Irving City is located in Dallas County, Texas, and is a suburb of Dallas. There are over 80 parks in the city, covering around 2,000 acres of land. They are abundant in recreational activities, including fishing, canoeing, boating, swimming, picnicking, hiking, and biking. So far, so good, right? But what if you have a dog? Are there any places where you can have fun? Of course, there are! People never forget about dogs, one of the world's most intelligent and friendliest furry companions!
Irving has only two dog parks: Irving Dog Park and Paws Colinas Dog Park. The latter is located in the Las Colinas community. You can visit these two regularly as they provide excellent facilities. But if you want to take your dog somewhere special, check out the other three parks on the list! They are not far from Irving, so get your pup ready to set off for an adventure!
1. Irving Dog Park
| Irving Dog Park | |
| --- | --- |
| Location | 4140 Valley View Ln, Irving, TX 75038 |
| Hours | 6:30 AM – 8:30 PM |
| Price | Free |
Irving Dog Park is one of the two dog parks in the city and has two separate fenced areas for small and larger dogs. If your pup weighs less than 25 pounds, it will go into the small dog area. 
Both sites are large enough for your dog to stretch its legs and have some fun with other furry friends! There's plenty of grass, and the scenery is beautiful. Moreover, it's a good destination for a hot afternoon as there are many shaded areas, including a shelter. Your companion will appreciate the water fountain after an excellent run.
The park is usually open from sunrise to sunset, but it can be closed depending on the weather or turf conditions. We advise checking with the administration beforehand to ensure the park is open. 
To be allowed to visit Irving Dog Park, your pup must be at least six months old, and if it's a female, it must not be in heat. Last but not least, every dog must be vaccinated and licensed. 
2. Paws Colinas Dog Park
| Paws Colinas Dog Park | |
| --- | --- |
| Location | 1300 California Crossing Rd, Irving, TX 75039 |
| Hours | Sunrise to sunset |
| Price | Free |
Paws Colinas Dog Park is located in Las Colinas, on California Crossing Road. Las Colinas is a community in Irving, Texas, full of corporate offices, luxury hotels, private country clubs, parks, townhomes, and single-family homes. 
Paws Colinas Dog Park is one of the most popular parks in the area. It has two small and large dog areas that are fully and adequately fenced. There are water stations available, which is a big plus! Visitors say that it's usually clean and well-maintained.
The park provides lots of benches and shaded areas where you can wait for your pup or chat with other dog owners. Moreover, the park has access to the Campion Trail, a 22-mile trail along the Elm Fork and West Fork of the Trinity River. 
3. McInnish Dog Park
McInnish Dog Park
Location
1845 Legends Tr, Carrollton, TX 75006
Hours
6 AM – 10 PM; 
Friday: 10 AM – 10 PM
Price
Free
McInnish Dog Park is located in Carrollton, but it will only take you around 20 minutes to get there by car. If your pup loves swimming, you should try McInnish Dog Park! Dogs can swim in the lake, and then you can wash your companion in the designated area. Don't forget to bring your dog's favorite shampoo on this occasion! 
Some visitors complained that the park isn't well-illuminated in the evenings, in case this is an essential aspect for you. Another thing to consider is that the park can get pretty busy, especially during the weekends. If your dog is shy, you might want to consider a less crowded park for a start, or you can visit it in the morning. Otherwise, we assure you it's worth the drive!
4. Bark Park Central
| Bark Park Central | |
| --- | --- |
| Location | 2530 Commerce St, Dallas, TX 75226 |
| Hours | 6 AM – 11 PM (closed on Tuesdays) |
| Price | Free |
If you plan on visiting Dallas over the weekend, you can take your dog with you, as it will have plenty of fun there! This way, you can spend some quality time together. 
Bark Park Central is a 20-minute drive away from Irving. The 1.2-acre park is located in the Arts District of Dallas. There are dog showers, sprinklers, water bowls, and pet waste stations.
Moreover, the area is abundant with pet-friendly cafes and restaurants, so you can take your pup on a "date" when it's dinner or lunchtime. The Arts District is also an excellent destination for art lovers, in case you work or are interested in the field. 
5. MUTTS Canine Cantina
MUTTS Canine Cantina
Location
2889 Cityplace W Blvd, Dallas, TX 75204
Hours
3 PM – 10 PM (11 AM – 10 PM on weekends)
Price
Day pass: $9.95 per dog
Monthly pass: $19.95 per dog
Yearly pass: $195.50 per dog
While you're in Dallas visiting Bark Park Central, allow some time for MUTTS Canine Cantina because it's in the neighborhood. Your pup will love it! 
If your pet is not yet accustomed to new environments, the community at MUTTS Canine Cantina will be of great help! Your furry companion will be able to accompany you off-leash through the area, which is a perfect opportunity to socialize with other pups or strangers! MUTTS Canine Cantina has a designated dog park and a canine cantina, where you'll find a public outdoor patio and a beer garden.
One important aspect is that you'll need a pass to enjoy all the facilities MUTTS Canine Cantina offers. At first, you can only pay for a $9.95-day pass. Then, if you and your dog decide to return, you can choose a $19.95 monthly pass or a $195.50 yearly pass. We recommend checking the official information on the park's website.
Up Next:
More from A-Z Animals
---
The Featured Image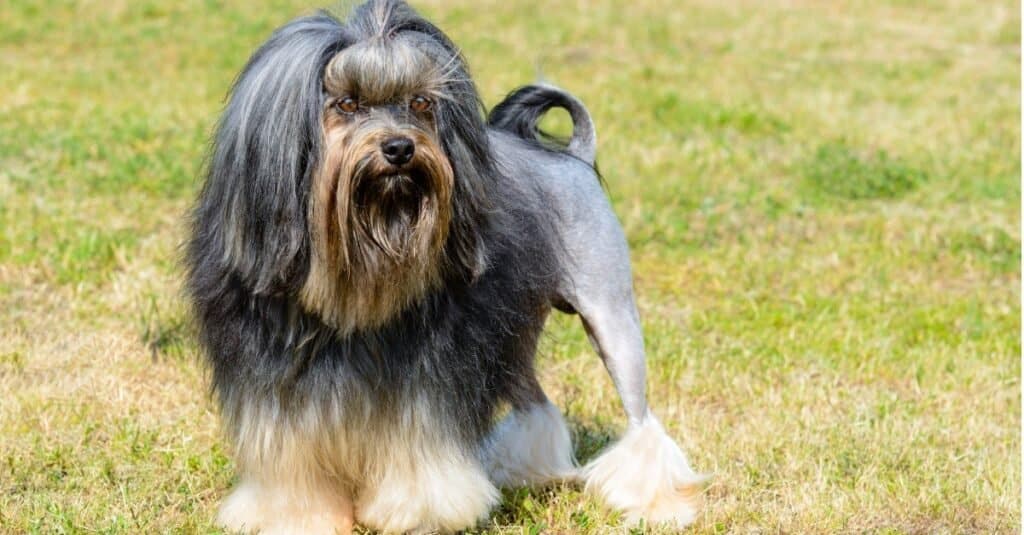 ---