Thanks to Nashville, Northern Tennessee is not only the home of country music but also an area with beautiful parks, trails, and lakes. If you want to spend a "day at the lake" in near Nashville, there are several amazing options.
Whether you want to chill at the beach, take out the boat or try to catch a record-breaking fish, the lakes in Nashville are known for their recreational experiences. There are also great opportunities for wildlife observations and bird watching (including gulls, grebes and loons!). Here are the 5 best lakes in (and near) northern Tennessee.
5) Radnor Lake State Park: 2.1 square miles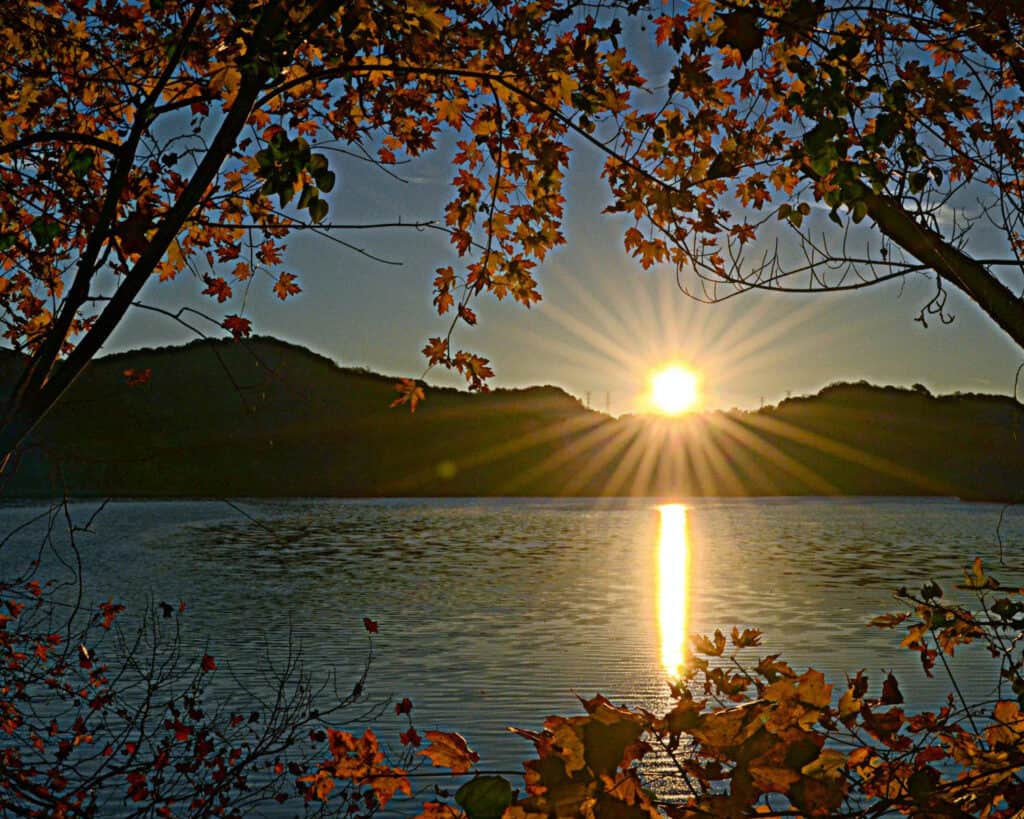 Although it is not a huge lake, it is right in the city, giving city dwellers easy access to canoeing, fishing and nature programs. There is also the the Barbara J. Mapp Aviary Education Center located in the park so you can learn more about the unique owls, herons and waterfowl that make Nashville their home. Radnor Lake is only 10 miles south of downtown Nashville, so it is great option for a day trip or weekend getaway. There are 7.75 miles of hiking trails around the park so bring your camera for wildlife photography.
4) Cheatham Lake: 11.64 square miles
If you head 30 miles NW of Nashville you can visit beautiful Cheatham Lake. It is one of the reservoirs built along the Cumberland River, which twists and turns through Nashville. There are 320 miles of shoreline on the lake as well as two different campgrounds. You can stay at the Harpeth River Bridge Campground or the Lock A Campground near the Lock and Dam. The Right Bank Recreation Area has a sandy swimming beach, playground and two boat launches so you can get out on the lake. Several waterfowl species winter at Cheatham Lake like the Mallard duck, Northern Pintail duck and American black duck.
3) Percy Priest Lake: 22.19 square miles
Another reservoir on the Cumberland River is Percy Priest Lake (or J. Percy Priest Reservoir). This lake is actually the 10th biggest lake in the state at 22.19 sq. mi. (14, 200 acre). The lake is just east of the Nashville International Airport in eastern Nashville. There are three campgrounds on the lake and several day use parks that have beaches, boat ramps and picnic areas with grills. The Anderson Road Day Use park has a sandy beach for swimming, sunbathing, and paddling (bring your kayak!). Percy Priest is also a great place for fishing. Two of the state bass records were pulled from Percy Priest, in both the smallmouth bass and largemouth bass categories:
| | | | | |
| --- | --- | --- | --- | --- |
| Bigmouth | 62 lbs. 0 oz. | J. Percy Priest Reservoir | Jeff Wilkins | April 1, 2010 |
| Smallmouth | 62 lbs. 7 oz. | Percy Priest Reservoir | Jerry W. Young | April 28, 2001 |
2) Center Hill Lake: 28.47 square miles
Center Hill Lake is the second biggest lake in (and near) Nashville Tennessee. It is a bit of a drive, about 60 miles east of Nashville but a worthwhile day trip. There are also several campgrounds if you want to spend the weekend. If you really want to get away from the hustle and bustle of downtown Nashville you can camp lakeside at one of the primitive campsites at Center Hill Lake Primitive Camping Area. Don't be surprised if you see a white-tail deer enjoying a sip from the water's edge, right outside your tent!
Center Hill Lake has 415 miles of shoreline and is a recreational lake for boating, fishing, swimming and watersports. Floating Mill Park has lakeside campsites for RV's and tents as well as a nice sandy beach. Below the dam you can fish for trout as the Caney Fork River is one of the trout fisheries that is most popular. Edgar Evins State Park is on the northern shore of the lake and has an observation tower with a winding staircase so you can watch for hawks and bald eagles, both of which frequent the park. There is also a large marina with a restaurant if you want to sit lakeside and enjoy the beauty of the lake.
1) Old Hickory Lake: 35.14 square miles
The biggest lake in (and near) Nashville, Tennessee is Old Hickory Lake at 35.14 sq. mi. It is located 25 miles NE of downtown Nashville, just south of Gallatin, right on the Cumberland River. There are two campgrounds on the lake and four marinas with multiple boat ramps along the shore. Old Hickory Beach is a great place for a family reunion or get together with a large shelter that is available to rent. There is a sandy beach, playground, and the 1.1-mile Old Hickory Lake Nature Trail. The boat ramps are easily access to put your sailboat in as the lake is popular for sailing.
Old Hickory Lake also has some of the best fishing in the state. Four of the state's fishing records were pulled from Old Hickory. Can you believe the biggest walleye in the world was caught in Old Hickory Lake?! The International Game Fish Association recorded a 25-pound walleye caught by Mabry Harper back on August 3, 1960. The record still stands today. The other state records include a 37lbs Silver Carp caught just last spring on May 8, 2021, by Brian Townsend so you know big ones are still out there! An 8lbs. 14 oz. American Eel and a 7lbs. 6 oz. Tilapia are both record-breaking fish that were from Old Hickory. It makes sense that one of the biggest lakes in Nashville would have the biggest fish!
State Fishing Records from Old Hickory Lake
| | | | | |
| --- | --- | --- | --- | --- |
| Walleye | 25 lbs. | Old Hickory Reservoir | Mabry Harper | August 3, 1960 |
| Silver Carp | 37 lbs. 0.4 oz | Old Hickory Reservoir | Brian Townsend | May 8, 2021 |
| American Eel | 8 lbs. 14 oz. | Old Hickory Reservoir | Jason Wilson | July 27, 2019 |
| Tilapia (Nile) | 7 lbs. 6.6 oz. | Old Hickory Reservoir | Gary L. Phelps | November 27, 2017 |
Summary of The 5 Best Lakes in Nashville Tennessee for Fishing, Swimming, Boating, and More!
| Rank | Lake | Square Mileage |
| --- | --- | --- |
| 1 | Old Hickory Lake | 35.14 |
| 2 | Center Hill Lake | 28.47 |
| 3 | Percy Priest Lake | 22.19 |
| 4 | Cheatham Lake | 11.64 |
| 5 | Radnor Lake State Park | 2.1 |
---
The Featured Image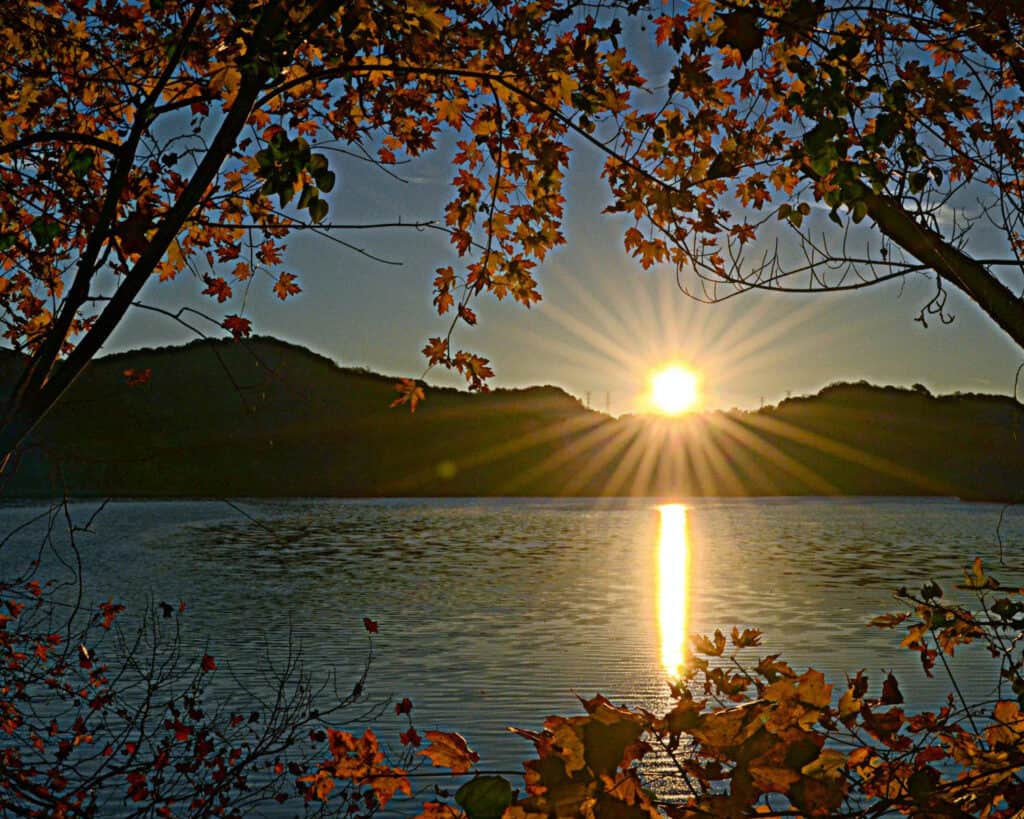 ---