Continue reading for our analysis...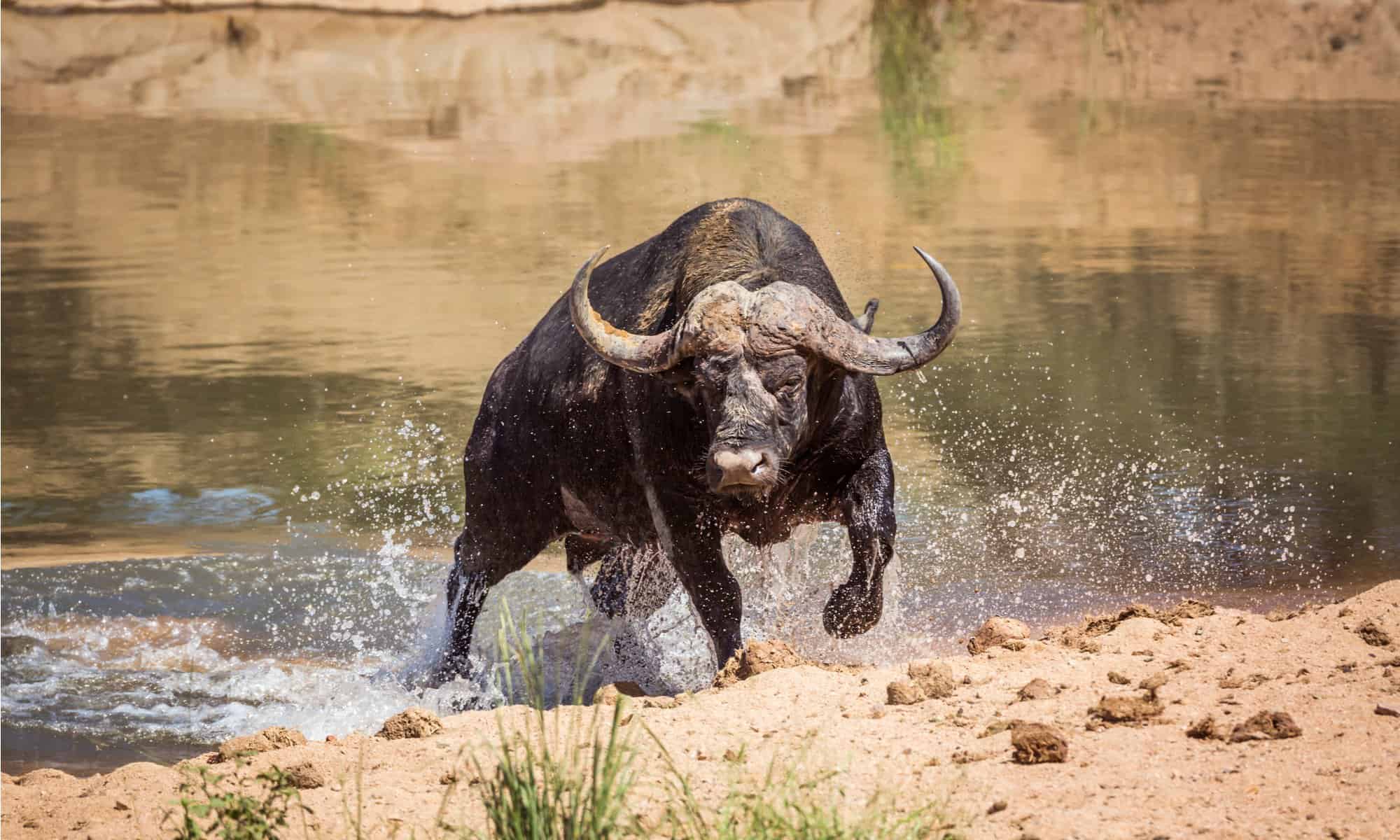 At the beginning of this incredible clip, things do not look good for a poor buffalo calf. It has been captured by two male lions who are protecting and guarding its body. However, if you look closely, you can see that the calf is still alive. The buffalo herd is not prepared to give up on it yet!
Several adults charge at the lions but the felines will not give up their kill without a fight. Then, one of the buffalo lowers its head to fend off the lions using its horns. The calf's body gets caught on the horns and is tossed into the air. Now it is further away from the lions making it easier for the herd to defend it. We learn from the video notes that the calf survived and was able to rejoin the herd a bit later. Scroll down to see the full incredible clip of this successful rescue mission.
Do Male Lions Always Hunt Together?
Lions are social animals and live together in groups. A lion pride is made up of mainly females with just one, or possibly a few, males attached to the group. The pride live and hunt together and lions are more successful at securing larger prey such as water buffalo when they work as a team.
Here we see two male lions hunting together. It is also common for adult males to form social groups called coalitions. They can be made up of males reared in the same pride. However, they can also be made up of unrelated males. By working as a team, the males are more able to defend their territory and their mating rights over a particular pride. They are also more likely to be successful when hunting larger animals.
What Exactly Is a Buffalo?
The scientific name for an African buffalo is Syncerus caffer and they are a member of the Bovidae family. They are closely related to yak, bison, and ox to name just a few.
They are large animals who are social and live in herds. As you can see from this clip, they are highly protective of each other and work as a team to drive off predators. There are very few animals that can take on two male lions and win!
---