↓
Continue Reading To See This Amazing Video
Minnesota is one of the northernmost states in the country, it's also one of the largest. Known by many as the Land of 10,000 Lakes, Minnesota is home to vast grasslands, northern forests, and, you guessed it, tons of lakes. In fact, there are well over 10,000 lakes in this midwestern state; Minnesota is home to over 14,000 bodies of water. Of these, many are reservoirs, or, man-made lakes created through dams and other water management techniques. Still, many more of them started out as naturally occurring bodies of water, which have now been augmented by dams to increase their size. Here, we'll discover the largest man made lake in Minnesota.
Keep reading to learn more about Minnesota's biggest reservoir. We'll explore the history and wildlife of the area, before taking a look at what there is to do at this giant body of water.
The Largest Man Made Lake in Minnesota
Technically, it's known as the Rainy River—Rainy Lake Watershed, but, no matter what you call it, Rainy Lake is the largest man made lake in Minnesota. But, don't let that designation fool you into thinking that, without humans, this lake wouldn't exist. Originally, Rainy Lake existed in a smaller version as a watershed of the Rainy River. Then, in 1909, the 30,000 horsepower International Falls Dam was completed, which increased the size of Rainy Lake. So, technically, this means Rainy Lake, at its current dimensions, is a man made lake.
Today, the lake sits squarely on the border between Minnesota and the Canadian Province of Ontario. International Falls, to the east, is the closest town of size. Several small towns—Rainer, Ericsburg, Island View, and Ray—lie within the lake's watershed. Rainy River – Rainy Lake watershed covers 583,791 acres; it's largely bordered by dense, northern Minnesota forests. Further, the easternmost part of the lake forms part of the watershed for Voyageurs National Park.
Other Man Made Lakes in Minnesota
Rainy Lake is officially the largest man made lake in Minnesota. But, what about other noteworthy reservoirs in the Land of 10,000 Lakes? Let's take a look at a few of the largest reservoirs in the state.
First, there's Lake Winnibigoshish, in north-central Minnesota. Despite its name, this lake is actually a reservoir which owes its size to the Winnibigoshish Dam. Without the dam, Lake Winnibigoshish would still be a sizable body of water, but, with the dam, it has grown even larger. On a smaller scale, Deer Lake (also in north-central Minnesota) is another natural Minnesota lake augmented by a dam. All in all, there are dozens upon dozens of natural bodies of water in the state that have grown larger due to human water management techniques.
History of International Falls: the Closest Town
International Falls is the closest town to the largest man made lake in Minnesota. Both the townsite and the surrounding lands were first occupied by Native Americans, who lived and hunted on the land for thousands of years. The European history of International Falls began in the 1870s, though the town was not officially named until 1894. Back then, International Falls was known as Koochiching. In 1901, Koochiching was officially incorporated.
During the first decade of the twentieth century, construction of both the dam and a mill led to an influx of settlers. In 1907, the railroad arrived in International Falls, making it an even bigger destination on the map. By this time, the name of the town had been changed to International Falls, and a community had begun to grow.
Wildlife Near Rainy Lake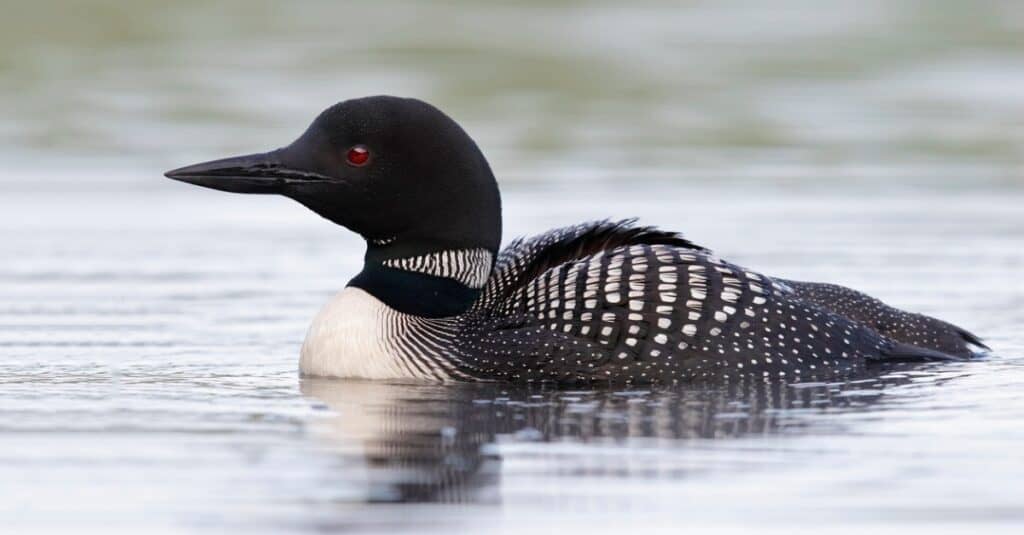 The largest man made lake in Minnesota is a popular destination for fishers and those looking to take in the beautiful scenery. If you're fishing the lake's waters, you might see a common loon or any number of waterfowl. More rarely, visitors might encounter a moose, deer, fox, or turkey. If you're especially lucky, you might catch a glimpse of a black bear, Canada lynx, or gray wolf—hopefully from the safety of your boat! Smaller animals include hares, rabbits, otters, beavers, and bobcats. 
If you visit Rainy Lake at the right time of year, you might glimpse a migratory bird, like a heron, goose, coot, or egret. And, orioles, meadowlarks, blackbirds, nuthatches, cardinals, grosbeaks, woodpeckers, and more grace the woods of northern Minnesota throughout much of the year.
Things to Do Near Rainy Lake
As a destination, the largest man made lake in Minnesota is number one for fishing, hiking, and camping. Many of the best campsites are accessible only by boat. But, if you're looking to get away from it all, there's no better option than Rainy Lake. 
If your interests lie in a slightly more urban setting, then check out International Falls. Not only is the town replete with history, but it's also the perfect place to slow down and smell the forest. Visitors should check out the Koochiching County Historical Museum and the Fort Frances Museum and Cultural Centre. International Falls also offers several hotels and a nice variety of places to eat and drink.
What Is the Largest Man-Made Lake in the United States?
Lake Mead is the largest man-made lake in North America. The reservoir which sustains 20 million people, has a surface area of 247 square miles, is 112 miles long, and lies 532 feet at its deepest point. Built between 1931 and 1936, it is almost a century old and supplies water to Arizona, California, Nevada, and parts of Mexico.
Fish which live in the lake include bass (largemouth, smallmouth, and striped), black crappie, bluegill, channel catfish, green sunfish, gizzard shad, and tilapia. Fauna which live in its environs include bald eagles, bighorn sheep, burrowing owls, cougars, leaf-nosed bats, and peregrine falcons.
Up Next:
More from A-Z Animals
---
The Featured Image
---