Florida has been known for its rapid population growth in the last few years, both before and after the pandemic. A rush of people nationwide are moving to cities across the state, with a recent report projecting that Florida's population will add over 5.6 million people from 2010 to 2030. But not all areas are growing in size. In fact, many Florida counties are shrinking, with some faster than others.
Most of Florida's population gains are individuals coming from elsewhere in the country, and understandably, they want to live in highly desirable cities with plentiful opportunities. Unfortunately, smaller, more remote counties lacking a major metro have been left in the dust, with several experiencing population declines.
Check out our list to learn more about the top ten fastest-shrinking counties in Florida.
1. Gulf County
Gulf County, FL, lies in the Panhandle in the state's northwestern corner. Per the most recent U.S. Census data, Gulf County saw a population decline of 10.4% from 2010 to 2020. For comparison, the country's population grew by 7.3%, and Florida's population increased by 15.6% in the same period.
Interestingly, migratory shifts during 2020-2022 brought people back to Gulf County, whose population rose by 7.8% during the pandemic. However, its population is around 15,000, and it experiences major shifts from a percentage perspective when relatively few people leave.
Gulf County is one of the only regions on the Florida Panhandle that sees a western-facing sunset. The region welcomes vacationers with several natural attractions, such as local state parks, campsites, and water activities. Wildlife spotters may spy some of the region's native alligators, turtles, several bird species, dolphins, and even manatees.
2. Hardee County
From 2010 to 2020, Hardee County experienced an 8.7% population decline, from a population of about 27,731 to 25,313 total people living in the county. From 2020 to 2022, it has recovered about 1.3% of that loss, though it still has lost significantly more population than other counties in Florida.
Hardee County is nestled deep in Central Florida and is home to one of the largest deposits of phosphate in North America, lending it the nickname "Bone Valley." As part of the Florida Heartland, tourism is a primary economic driver for Hardee County. Visitors can explore the nearby Sebring International Speedway or explore various natural wonders. The Florida panther, green treefrog, armadillos, and iguanas are just a few species that call Hardee County home.
3. Lafayette County
Lafayette County is tucked away in the north-central part of Florida and is the second-least populous county in the state. Between 2010 and 2020, this already tiny county experienced a population decline of 6.3%. As one of Florida's fastest-shrinking counties, Lafayette lost another 5.3% of its population in the two years since the most recent census. The area hit a population of a little over 7,700 people in 2022.
Lafayette sets itself apart from its neighbors as a prohibition county, meaning it doesn't allow the sale of any alcohol except the retail sales of beer. Its only town, Mayo, hosts several restaurants and accommodations for visitors, who can explore nearby wildlife and natural sites. Lafayette Blue Springs State Park, home of the Lafayette Blue Springs, is a must-see. Hikers along the Suwannee River Wilderness Trail may discover native alligators, turtles, and even American bald eagles.
4. Calhoun County
Calhoun County, due west of Tallahassee, is the fifth-least populated in Florida, despite its proximity to the state's capital. From 2010-2020, approximately 7.1% of the area's population departed, with another 1.3% lost from 2020-2022. Most recently, its citizen count clocked in at 13,464 people.
No highways or interstates intersect Calhoun County, so visitors can only access the region by cruising down Interstate 10 from nearby Jackson County. Its remoteness makes it challenging to visit, but it's worth the travel to kayak Calhoun's clear rivers. Tourists also can explore natural areas with more than 127 rare animal species. 
5. Madison County
Madison County, FL, has plenty of southern charm but saw a noticeable decline in population in the last decade, per the latest census data. From 2010-2020, its population dipped by 6.6%, and recovered only 1.3% of its citizens back from 2020-2022.
While its population is declining, this tiny town of about 18,000 people has plenty to offer tourists. Madison County's seat, Madison, is considered to be one of Florida's most adorable towns, with plenty of historic restored homes and buildings in its downtown.
Three rivers — the Aucilla River, the Withlacoochee, and the Suwannee — frame the area, providing plenty of fishing, kayaking, and water sports opportunities. In 2015, USA Today voted the nearby Madison Blue Springs State Park was voted the best swimming hole in the country.
6. Glades County
Glades County, named for the surrounding Florida Everglades, lost approximately 5.4% of its population between the 2010 and 2020 U.S. censuses. In the last two years, it gained back 2.7% but still had a relatively small population of 12,268. This number makes it the fourth-least populated county in the state.
Glades County was first founded in 1921 and is one of five counties encircling Lake Okeechobee, one of Florida's largest lakes and the second-biggest body of water in the continental United States. The marshy, shallow lake is home to a diverse array of animal and fish species and floating aquatic plants such as hydrilla. Hikers on the Lake Okeechobee Scenic Trail may spot wading egrets, alligators, and ibises.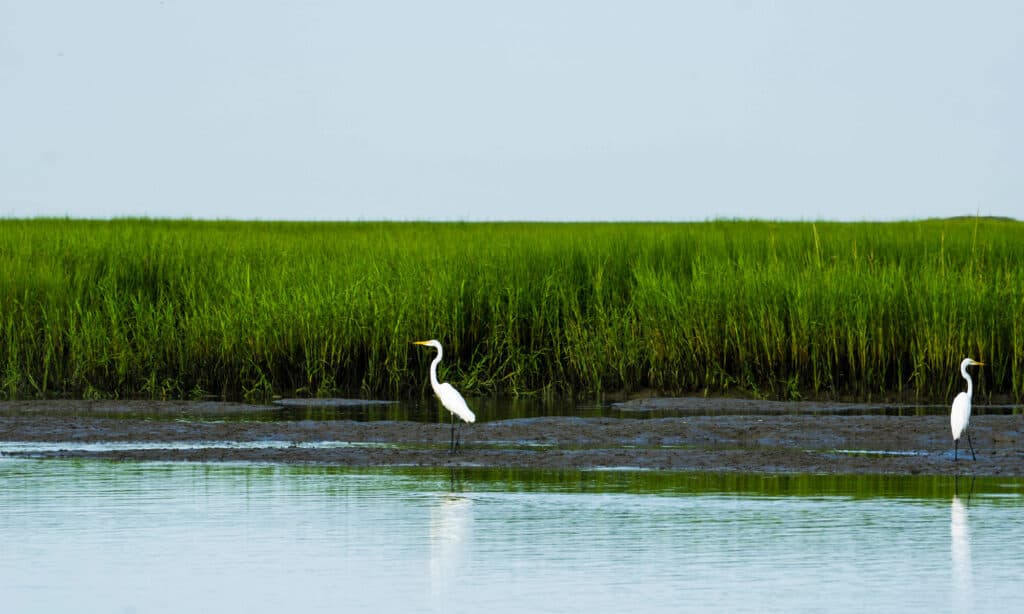 7. Gadsden County
Gadsden County is a sprawling region with rolling hills and restored Victorian homes and structures. Located in the northernmost part of Florida's central Panhandle, the county's population currently stands at approximately 43,400 people. In the 2010-2020 census period, Gadsden County lost 8.6% of its overall population, with little change occurring in the 2020-2022 report.
Tourists looking for beautiful outdoor recreational spots will find plenty to explore in Gadsden County. Fishing opportunities abound on the shores of Lake Talquin, which is home to Northern pike, black crappie, and striped bass. Visitors can also camp at Pat Thomas Park, observing the area's woodland wildlife and various birds.
8. Hamilton County
Hamilton County borders Georgia's southern boundary and lies in the North Central area of Florida. The county is isolated from the rest of the state by the Withlacoochee and Suwannee Rivers, which form its western and eastern borders. This isolation has led to its status as one of Florida's fastest-shrinking counties, as Hamilton County had lost 4.8% of its residents in 2010-2020 and another 5.6% as of 2022.
Despite a cozy count of about 13,000 people in Hamilton County, there's plenty to explore and discover. The beautiful Alapaha River, in addition to the other two forming the region's borders, provides opportunities for fishing, kayaking, and other water activities. Hamilton is easy to access from Jacksonville or Tallahassee, making it an attractive getaway from the stresses of big-city life.
9. Jackson County
Jackson County is one of the oldest counties in Florida, named after President Andrew Jackson. Despite its age, however, the county's population declined by 4.9% from 2010 to 2020, and recovered by only 1.9% as of 2022. For comparison, Florida's overall population grew by 14.5% in the same period, making the north-central county one of the fastest-declining populations in the state.
Jackson County is primarily a rural area, though it features a rich historic heritage and restored landmarks. Travelers to Jackson County seek to take advantage of scuba diving and fishing in the nearby Blue Springs Recreational Area or Lake Seminole. Animals such as bluegill, largemouth bass, grackles, and red-shouldered hawks make their home in Jackson County's ecosystems.
10. Liberty County
Florida's smallest county, Liberty County, has only gotten smaller in the last decade. The population of Liberty declined by 4.5% in the previous decennial census report and dropped by another 4.7% to hit 7,600 people by July 2022.
Liberty County is one of only two dry counties in Florida, banning zero alcohol sales within its borders. Located in the central section of the Panhandle, Liberty holds many attractions for residents and visitors alike. The bordering Apalachicola River offers water sports and boating activities, and its waters stretch outwards into beautiful creeks throughout the county.
In fact, much of the 989 square miles of the Apalachicola National Forest overlaps parts of Liberty County's area. The forest is home to endangered Torreya trees and over 100 species of birds local to the region.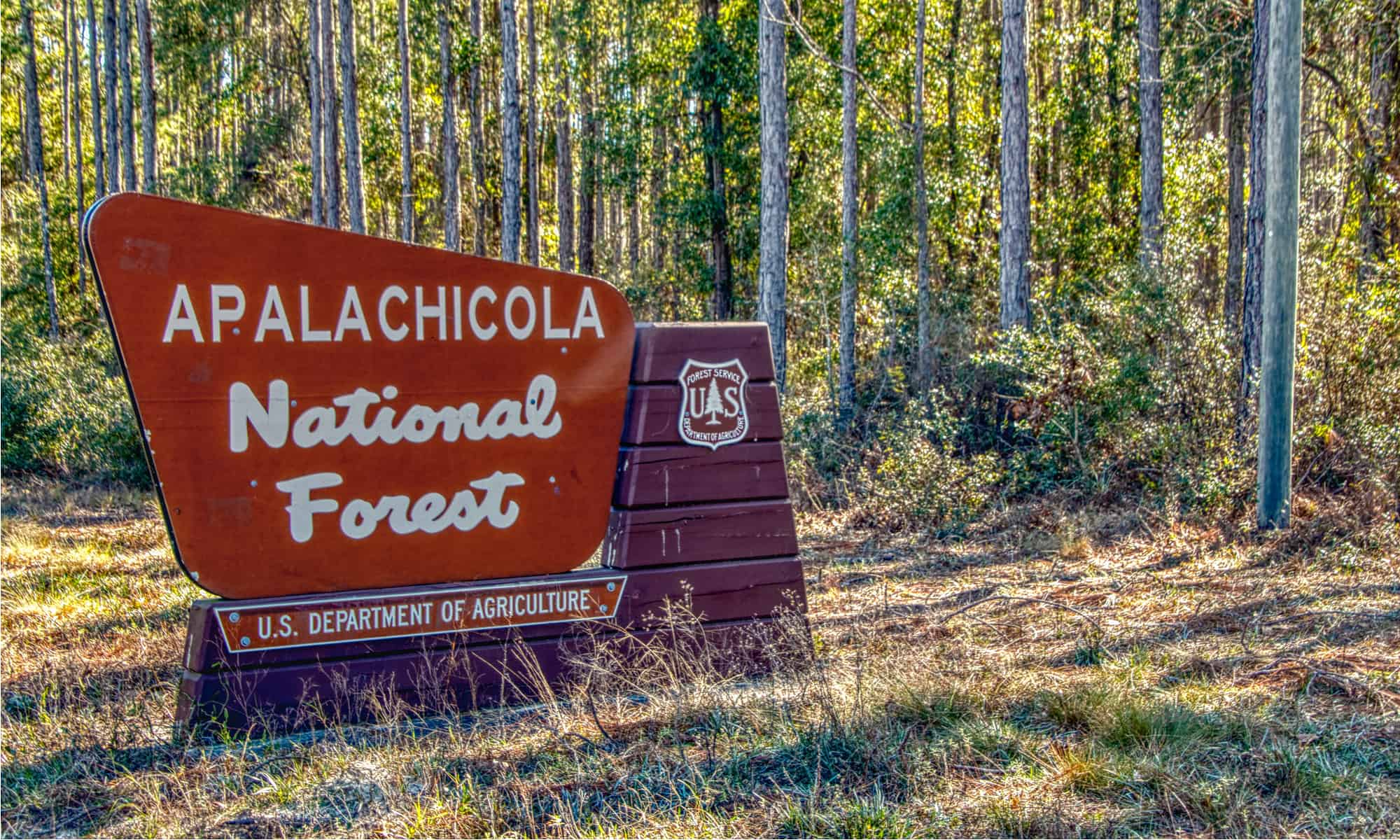 The photo featured at the top of this post is © Joanne Dale/Shutterstock.com
---