Flying is stressful enough, but when you're bringing the furry friends along, it gets much worse. Some airlines make traveling with a pet a breeze while others pose a serious health risk to your pet and should be avoided at all costs. Keep reading to discover the good, the bad, and the ugly when it comes to pet-friendly airlines.
How We Define Pet-Friendly Airlines
Before we get into the list of airlines to avoid when traveling with pets, it's important to understand how we define "pet-friendly." There are plenty of airlines that will allow you to bring your pet aboard, but some have higher rates of "incidents." Any time a pet experiences death, injury, or is lost onboard a plane, it's considered an "incident." According to the Department of Transportation (DOT) incident rates are calculated per 10,000 animals transported. While no airline has a perfect track record, some have noticeably higher rates of incidents, and those are the airlines we'll discuss.
Additionally, we'll look at the costs and rules each airline has for flying with a pet. Some are significantly more expensive than others and some make traveling with multiple pets all but impossible – not ideal if you're looking to relocate to a new city.
If you're wondering: well, can I buy my pet a seat on a plane? Unfortunately, only two airlines will allow this and even then, there are several restrictions for size and weight. It seems that only JetBlue and JSX will allow you to purchase a seat for your pet. Everywhere else, you'll have to put your pet under the seat in front of you or the pressurized cargo hold.
1. Hawaiian Airlines
Hawaiian Airlines has repeatedly made the top three least pet-friendly airlines. In the most recent Air Travel Consumers report issued by the DOT, Hawaiian Airlines experienced one pet death and four pet injuries, giving it a score of 5.90. And from 2015-2020, Hawaiian Airlines did not fare much better. During this period, their average incident rate was 2.03.
As for their pet policy, they just updated it on June 1st, and it seems restrictive. Only dogs and cats are permitted to travel with you in the cabin, so if you have birds, hamsters, guinea pigs, or rabbits, maybe avoid this airline. Also, the combined weight of the pet and carrier cannot exceed 25 pounds. If you're traveling within the islands of Hawai'i, the pet fee is only $35 but if you're traveling between Hawai'i and the mainland, expect to shell out $125.
2. Delta Air Lines
Between 2015 and 2020, Delta's rate was 1.05 (out of 371,689 total animals transported). In the 2022 report from the DOT, Delta reported 0 incidents out of 7,844 animals transported. Here's hoping they continue to improve because their past track record was less than ideal. In 2020, their incident rate was 1.06.
It seems Delta has lowered its pet fees. Before February 2022, tickets issued between the US, Canada, Puerto Rico, and the Virgin Islands were $125 each way. After February 2022, the fee was reduced to $95. Unfortunately, the same cannot be said about their international fees. Those have remained steady at $200 each way.
3. United Airlines
From 2015-2020, United did not have a great record. Their incident rate was 1.6 and they were frequently among the top three airlines with the highest rates of incidents. Interestingly, in the 2022 DOT report, they are listed under "airlines that do not transport animals." Upon further investigation, it seems United no longer allows pets in cargo, unless you qualify for an exception with the US military or foreign service.
Like other airlines we've discussed, United only allows cats and dogs to travel in the cabin with you. While they have a bad track record in terms of incidents reported, their pet policy is a bit less restrictive. While other airlines have breed and weight limits, United does not. So long as your pet fits in the carrier size limits, you're good. And speaking of that, United has size specifications for both hard-sided and soft-sided carriers, which is good news for pet owners as not all carriers are created equal. Most pet owners would probably avoid putting their pets in the cargo hold if at all possible. If you're concerned about your pet's hard-sided carrier fitting under the seat in front of you, having the option to go with a more flexible soft-sided case is nice.
The same praise cannot be given to their fees, however. According to their pet travel policy:
"There is a $125 fee each way for traveling with your pet. There is also a $125 fee for each layover of more than four hours for flights within the U.S. and more than 24 hours internationally. You cannot use travel credits to pay this fee."
If you're unlucky enough to have a long layover or a delay that is beyond your control, you'll run the risk of paying a lot of money, whereas other airlines would have charged you a flat fee.
4. American Airlines
The DOT 2022 report shows that American Airlines made the top three of most incidents reported. With three deaths and three injuries, their rating is 0.60. This is down from 0.71, which was their score between 2015-2020, but that's still a concerning statistic for pet owners looking to travel aboard American Airlines.
American allows pets in the cabin as well as the pressurized cargo hold. For carry-on pets, the fee is $125, but this is only permitted for flights between the US, Canada, Mexico, Central America, and certain destinations within the Caribbean. Further, there is a time limit for traveling with pets. Most flights only allow pets on flights up to 12 hours. The fees for pets in cargo vary, and you will only know the amount when you confirm the booking. Between the incident rate and all the red tape, American Airlines is one of the least pet-friendly airlines.
5. Alaska Airlines
Like Hawaiian and American, Alaska Airlines did not fare well in the latest DOT incident report. They reported three pet deaths and seven injuries out of 77,337 animals transported, giving them a high incident rating of 1.29. This is up from 2020, in which they reported no pet incidents that year, which is pretty impressive since they transported the greatest number of pets across all airlines. They consistently are among the top five airlines in terms of number of pets flown.
So while their incident rate last year was not ideal, it's important to keep in mind that the more pets fly on an airline, the greater the probability that an incident could occur.
Now let's get into their pet policy. At first glance, it seems like Alaska puts more care into how they transport pets, but when you get into the nitty-gritty of their policies, it's clear that they are not a pet-friendly airline. Firstly, certain breeds of dogs and cats are banned even from the temperature-controlled cargo hold. The banned breeds are those classified as Brachycephalic or "short-nosed" breeds, and the reason for the ban is that these breeds are more likely to experience overheating or difficulty breathing. The specific dog breeds listed on their website include:
American Pit Bull
Boxer
Mastiff (All Breeds)
Bulldog, Bull Terrier
Dutch Pug
English Bulldog
English Toy Spaniel
Japanese Boxer
Japanese Pug
Japanese Spaniel
Pug
Restricted cat breeds are listed as follows:
Everyone wants the best for their pets, but these restrictions can add stress to your travel or make it more difficult to relocate if you're moving across the country. Their fees are $100 per pet in the cabin and $150 per pet in the cargo hold.
6. SkyWest Airlines
SkyWest transported 9,113 pets with zero incidents, according to the most recent DOT report. In 2020, they also reported a high volume of pets transported with an incident rating of 0. So why does SkyWest make the list of least pet-friendly airlines? For one thing, you don't have the option to purchase an extra seat for your pet – you can only stow animals under the seat in front of you. Secondly, as a smaller airline, they frequently have to partner with larger airlines. These partners are Delta, United, American, and Alaska. So if you were hoping to avoid one of the airlines we've already discussed by flying with SkyWest, think again.
7. JetBlue Airways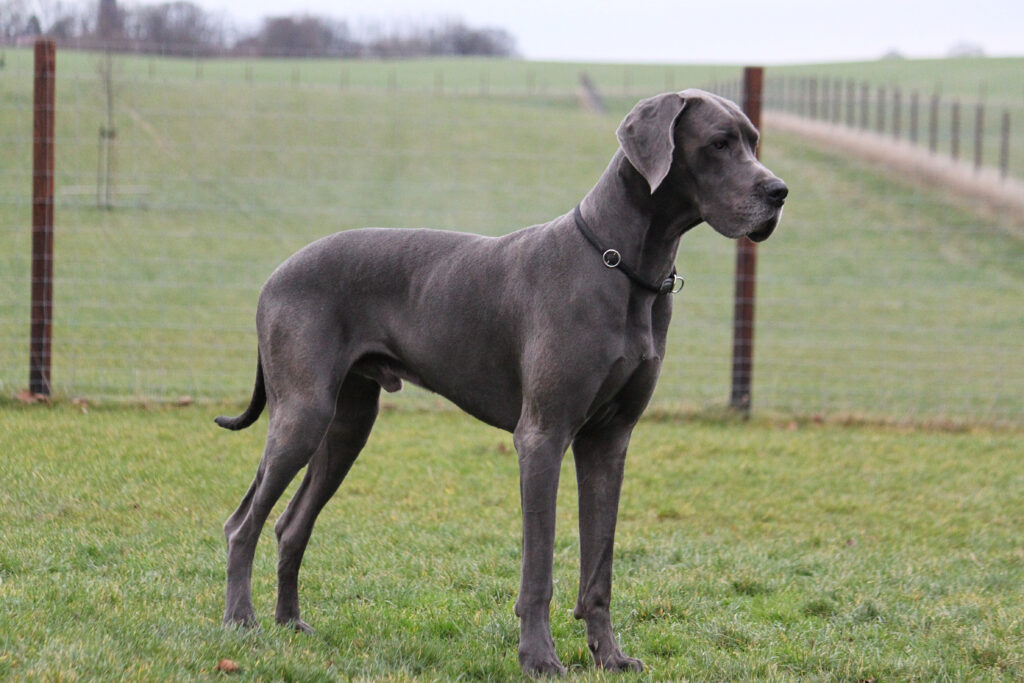 JetBlue might be the least worrisome airline when it comes to pet safety – they had no pet-related incidents in the DOT 2022 report. You might think this is a good choice for traveling but don't get your hopes up. They are one of the most restrictive airlines out there. Only small dogs and cats can travel in the cabin with you. They have no cargo hold at all and they specifically state that large dogs will not be accommodated onboard their aircraft. That alone makes it difficult for a good deal of pet owners.
But let's say you do own a small pet and you're thinking of bringing them as your carry-on. JetBlue has one of the strictest weight limits – the combined weight of the pet and carrier cannot exceed 20 pounds. Plus, expect to pay $125 each way. And if that weren't bad enough, JetBlue only allows six pets total per flight. This means if you are traveling unexpectedly, there's a good chance you won't be able to bring your pet with you.
Lastly, JetBlue's international pet travel policy is abysmal. They do not accept pets on flights to/from Trinidad & Tobago and to/from the U.K. or Europe.
The Takeaway
The best way to avoid an incident is to travel with your pet in the cabin – either under the seat in front of you or, if possible, on the seat next to you. That way you can keep an eye on them at all times and have the peace of mind knowing they're in good health. If you're not able to bring them aboard due to size or breed restrictions, do thorough research and avoid airlines with a high incident rate. Three animal deaths per 100,000 sounds like pretty low odds of something going wrong, but there are airlines out there that have no incidents reported at all. Let's hope the airlines we've discussed do better! In the meantime, do yourself and your pets a favor and fly with someone else.
Summary of Least Pet-Friendly Airlines
| | Airline |
| --- | --- |
| 1 | Hawaiian Airlines |
| 2 | Delta Air Lines |
| 3 | United Airlines |
| 4 | American Airlines |
| 5 | Alaska Airlines |
| 6 | SkyWest Airlines |
| 7 | JetBlue Airways |
The photo featured at the top of this post is © New Africa/Shutterstock.com
---