Key Points:
Maine is the 13th least densely populated state in the U.S.
Maine is famous for its lobster and even hosts the Maine Lobster Festival annually in August.
Stephen King, the most famous horror writer in the U.S., lives in Maine.
Maine is the 23rd state to enter the union. It's also the most northeastern state in the country. But Maine is also known for so many cool things. Mainers love living there because of its picturesque landscapes and the numerous outdoor activities they can do like hiking, camping, and birdwatching. Maine's forests are a wonder, and the coastlines are just something else!
You won't be disappointed if you're planning a trip to Maine. You will have so much to do that you'll have to plan a trip back to the state. It's no wonder that Maine is one of the most beautiful states in the US. As the 23rd state, let's take a look at the 23 things Maine is most known for and Mainers love about themselves.
1. Maine's Outdoors
As the 13th least densely populated state, Maine has a lot of outdoorsy spaces for you to enjoy. It's also known as The Pine Tree State because of its beautiful, dense forests. You can go hiking on the Appalachian Trail, explore Acadia National Park by the coast, go moose or bird watching, or rent a boat and get mesmerized by its many islands.
2. Lobsters
Lobsters and Maine go together like two peas in a pod. When you're visiting Maine, you have to eat lobster. Drench it in some butter and savor the delicious crustacean. You can also eat their famous lobster bisque or lobster rolls. And if you go in early August, don't miss out on the Maine Lobster Festival in Rockland.
3. Blueberries
Maine's state berry is the blueberry and the state is the largest producer of blueberries in the world. Make sure you get a scrumptious blueberry pie; you won't regret it!
4. Moose
The state animal is the moose and there are so many moose in the state that you're bound to see one in your hiking treks. Just get your camera ready so you capture these majestic creatures in their natural habitat.
5. Stephen King
The most famous horror writer lives in Maine. His books and stories mostly take place in his home state, creating magical worlds filled with haunted mansions, scary clowns, and amazing twists and turns.
6. Lighthouses
There are over 65 lighthouses in Maine, every one of them important in Maine's maritime history. Perhaps the most famous of them all is Portland Head Light, which will offer you breathtaking views of the coast and ocean.
7. Maple Syrup
Maine is known for its maple syrup. produces more than 600,000 gallons of maple syrup every year, making it one of the top producers of maple syrup. Order some pancakes topped with blueberries and pour delicious maple syrup on them!
8. Maine's Picturesque Coastline
Maine has 3,478 miles of coastline. The stunning views will leave you in awe every time you stop to take it all in. You can spend the day fishing, sailing along the coast, or exploring nearby areas.
9. Whale Watching
Maine's location offers something that many inland states can't: the chance for whale watching. The best time to see all species of whales is from April to October when they migrate along the east coast.
10. Acadia National Park
Maine's only national park will not disappoint. Located on the southeast coast of the state, you can explore the park by camping, hiking, fishing, and walking along its scenic trails.
11. Winter Sports
In the winter, there are a ton of sports you can play. You can go to the state's many ski resorts for some snowboarding or skiing. There are also ice rinks in Maine's towns and cities for ice skating, or you can go to a frozen lake and twirl around there.
12. Kennebunkport
This seaside town is so picturesque, you'll want to move here in a heartbeat. Check out the Goat Island Lighthouse, the Seashore Trolley Museum, or one of its gorgeous beaches while you're here.
13. Fishing
The great part about Maine is its beautiful coast. It's perfect for taking your family to a harbor or dock for some afternoon fishing.
14. Mount Katahdin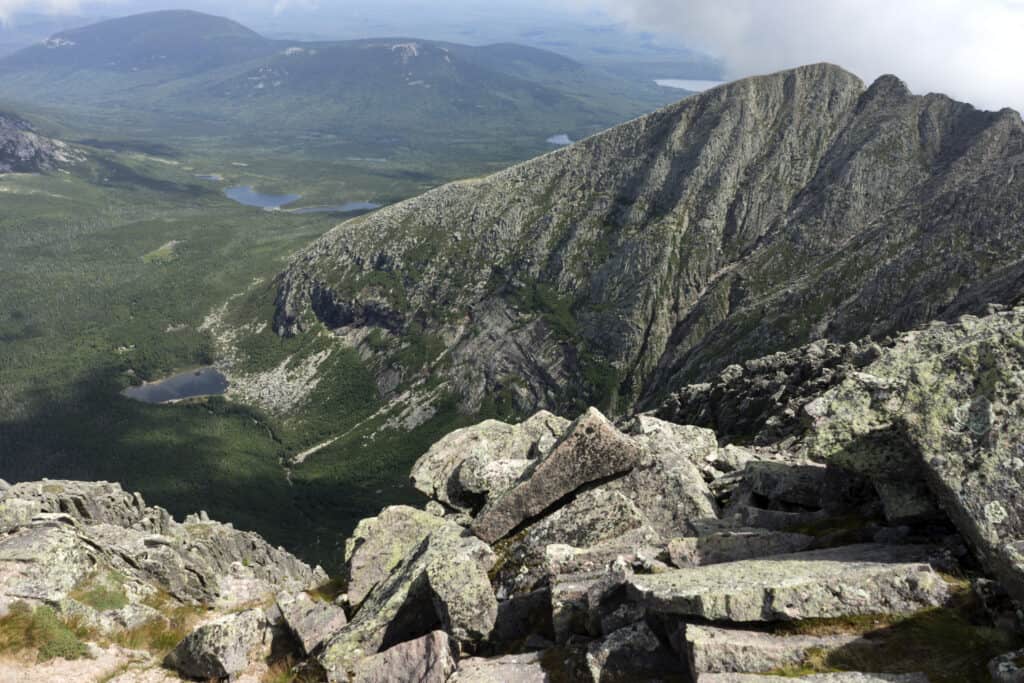 It's the highest mountain in Maine. You can trek up the mountain and get mesmerized by its views of the luscious forests and lakes in the distance.
15. Craft Beer
Maine has over 100 breweries, each one with unique craft beers that will blow your mind. Go ahead and even sample many craft beers with Maine's brewery crawl, the Maine Beer Trail.
16. Fall Foliage
If you long to visit a state with all four seasons, then Maine is the state to visit. In autumn, the state offers you a picturesque view of fall colors — orange, red, brown, and yellow leaves falling on the street as you walk down cute, cozy towns.
17. Sebago Lake
Located in the south of the state, the beautiful Sebago Lake is the deepest lake in Maine. It also is the second-largest lake in the state.
18. Farnsworth Art Museum
The art scene is big in Maine. For those art lovers who love American art, check out Farnsworth Art Museum. Works from Georgia O'Keefe, Louise Nevelson, and others are part of the museum's collection.
19. Maine's Proximity to Canada
Maine is one of the few states that border Canada. If you want to explore some of Canada's islands or Montreal, you can take a scenic drive through Maine.
20. Old Orchard Beach
This coastal resort town is perfect for families. There's an amusement park called Palace Playland where the kids can have so much. You can also enjoy seven miles of beaches.
21. Sailing
Having almost 4,000 miles of coastline has its advantages. If you're into sailing or want to go on a day boat tour, Maine is the perfect state to do so.
22. Maine's Harbors
Maine has numerous cute harbors — with fishing boats, pontoons, and sailboats — along its coast. Drive along the state's coast and stop by to visit any of them.
23. Puffins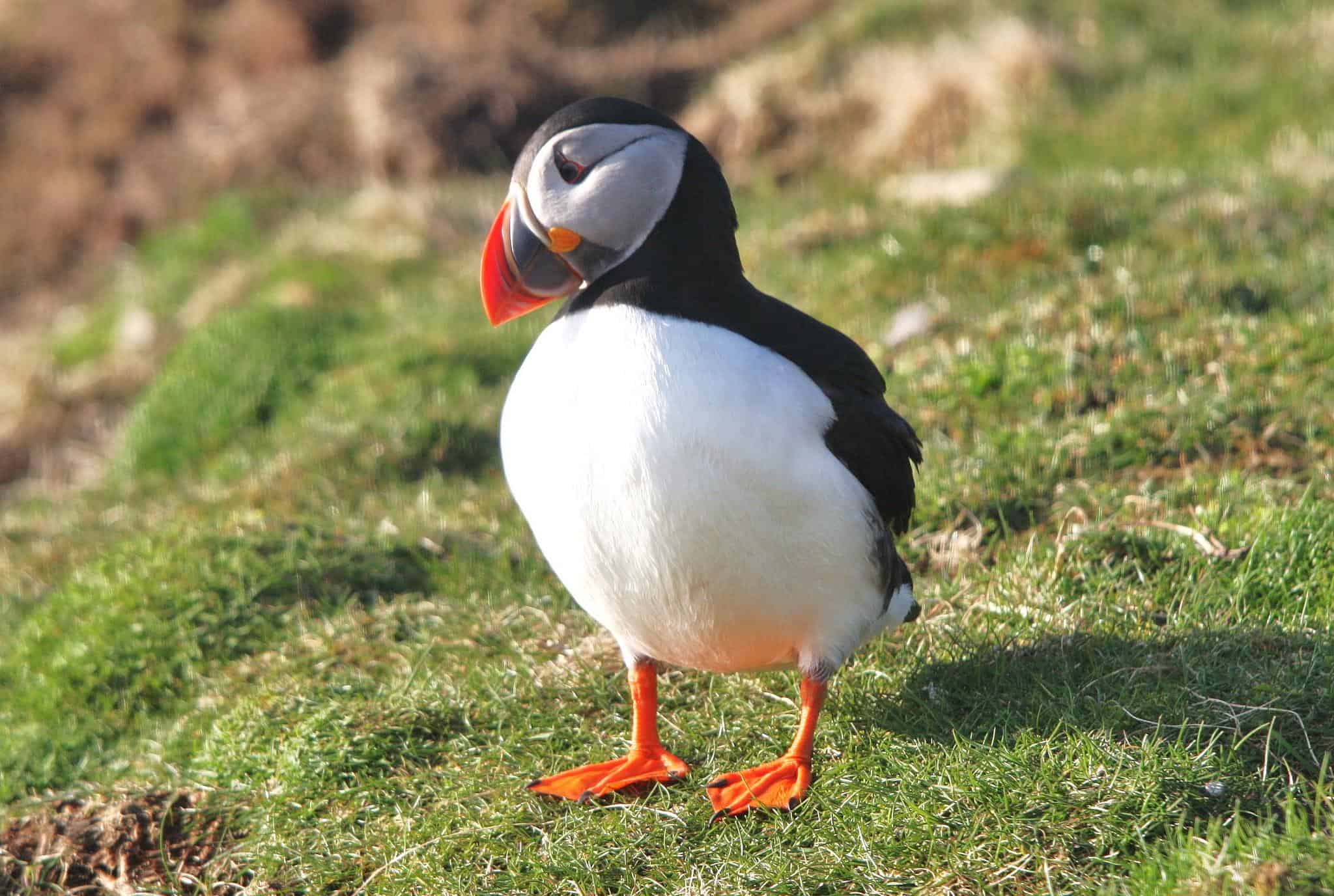 Maine is known as the only state, yes the only one, that has puffins living in the state. Watch these adorable birds at Easter Egg Rock in Boothbay Harbor. They'll sure put a twinkle in your eye!
Fun Facts About Maine
Maine is the 23rd state admitted to the union; officially becoming a state on March 15, 1820
The governor of Maine is Janet Mills (D) and its two senators are Angus King (I) and Susan Collins (R).
As the 9th least populous state, Maine has a population of 1.3 million.
Even though Maine is the 23rd state, York, Maine became the first chartered city in the nation in 1641.
The US declared independence in 1776 and the first naval battle of the Revolutionary War took place in Maine in 1775.
Two vice presidents have been born in Maine: Hannibal Hamlin (1809) and Nelson Rockefeller (1908).
Final Thoughts
Maine is known for so many things. Enjoy Maine's dense forests, delicious food, and craft beer, and take in its breathless views. Maine is for outdoorsy lovers, but also those that enjoy its rich cultural history. For those of you who are considering taking a trip to The Pine Tree State, don't hesitate. You will enjoy every minute in Maine!
Summary of 23 Things Mainers Love About Themselves
| | |
| --- | --- |
| 1 | Maine's Outdoors |
| 2 | Lobsters |
| 3 | Blueberries |
| 4 | Moose |
| 5 | Stephen King |
| 6 | Lighthouses |
| 7 | Maple Syrup |
| 8 | Maine's Picturesque Coastline |
| 9 | Whale Watching |
| 10 | Acadia National Park |
| 11 | Winter Sports |
| 12 | Kennebunkport |
| 13 | Fishing |
| 14 | Mount Katahdin |
| 15 | Craft Beer |
| 16 | Fall Foliage |
| 17 | Sebago Lake |
| 18 | Farnsworth Art Museum |
| 19 | Maine's Proximity to Canada |
| 20 | Old Orchard Beach |
| 21 | Sailing |
| 22 | Maine's Harbors |
| 23 | Puffins |
The photo featured at the top of this post is © Sean Pavone/Shutterstock.com
---