Getting pet insurance is one way to keep the unpredictable and often costly expenses of pet healthcare down. While a newer form of insurance, there are new providers and policies being offered all the time. With so many options out there, it can be tricky to navigate the pet healthcare offerings to find the right policy and coverage for your pet and budget.
Figo Pet Insurance is one of the better-known providers with a strong reputation for comprehensive coverage and easy claims. We've reviewed what types of policies Figo offers as well as which situations it works best in to help you make the insurance choice that keeps your pet in great shape.
Figo Pet Insurance
Pros:
Multiple plan options
The most common ailments covered
Up to 100% of costs covered
24/7 access to live vet helpline
Fast claims process from the app
Cons:
A wellness plan is extra
Wellness plan not available in all areas
Some procedures require pre-authorization
Figo Pet Insurance offers multiple plans and different deductible and reimbursement rates. This makes it one of the more customizable policies out there. Many pet owners value getting to pick between a plan with a higher deductible and lower monthly premiums or lower deductible and higher monthly premiums without changing their actual coverage.
You can cover your dog or cat starting at 8 weeks old. There aren't upper age limits so you can even get a pet insurance policy for your senior dog or cat. Your premiums will be based on your pet's age, breed, and location. The annual deductible, reimbursement rate, and allowable maximums will also factor into the cost of your premiums.
One of the things that customers love about Figo is the easy-to-use app interface. You can file a claim right from your phone while waiting at the vet. If you aren't sure what kind of care your pet needs, Figo also offers a 24/7 live vet helpline through the app. This can really come in handy during emergency situations.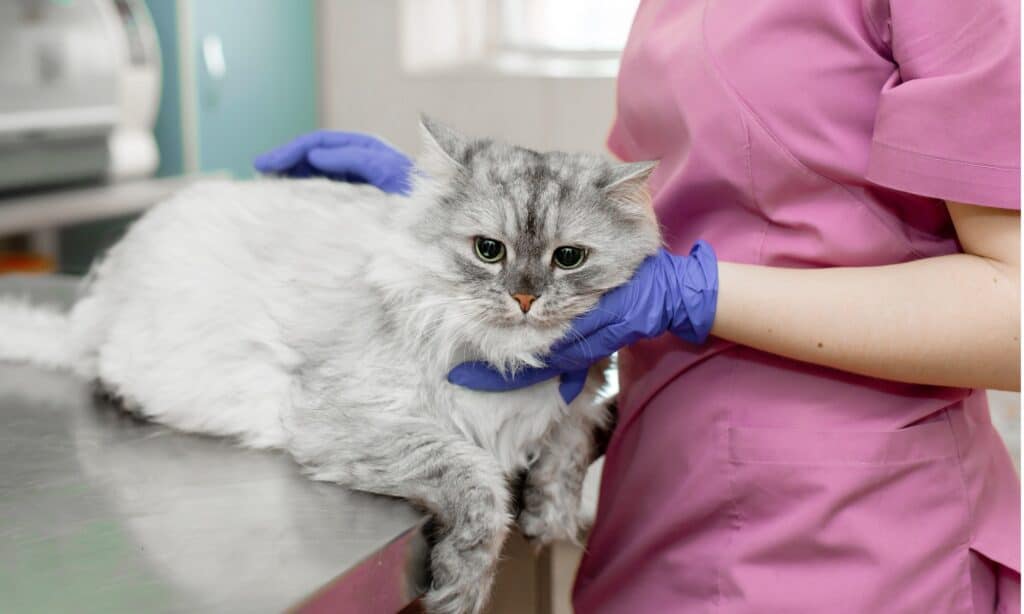 Plans Available from Figo Pet Insurance
Figo offers three plans: Essential, Preferred, and Ultimate. While they offer similar coverage, there are a few key differences.
Essential Plan
The lowest monthly premiums are available with the Essential Plan. It covers everything from emergency and illness diagnostic testing to treatment and care. The plan includes behavioral health treatment (with a cap), alternative therapies as approved by a licensed vet, and all procedures, surgeries, and prescriptions to treat covered conditions.
There aren't any lifetime limits on coverage. However, annual coverage caps at $5,000. Individual claims do not have a limit, as long as they fall within the annual limits. There are limits to the behavioral health coverage amounts.
Preferred Plan
This is the most popular plan from Figo. It covers all of the same conditions as the Essential plan. The main difference comes in the annual benefit caps. The Preferred Plan covers up to $10,000 annually. The lifetime benefit cap and per-incident cap are both unlimited. Coverage extends to the same conditions, including illness and injury.
All plans, including the Preferred plan, cover chronic conditions and cancer testing and treatment. Even if your pet develops a condition that will require treatment and care for the rest of its life, Figo covers required testing and treatment. This can include alternative treatments as well as prescription medication and surgical procedures.
Ultimate Plan
For the best of the best, consider the Ultimate plan coverage from Figo. There aren't any limits to the amount that this policy covers. If your pet gets sick multiple times during the year, you never have to worry about reaching your maximum allowable expense. Unlimited annual benefits, unlimited per-incident benefits, and unlimited lifetime benefits make this plan some of the most comprehensive coverage you can get.
This is the most expensive option and many pet owners opt for one of the lower tier plans. If you prefer to keep your vet bills predictable, even in an emergency, you may want to pay higher monthly premiums and never have to worry about hitting your maximum benefit amount.
What Does Figo Pet Insurance Cover?
All plans from Figo Pet Insurance offer the same coverage. The difference is in the maximum allowable annual benefit amount. Here we'll review what Figo Pet Insurance does cover so that you know your vet bills are going to be taken care of with your policy.
The main purpose of pet insurance is to cover unexpected vet bills and expenses. Figo does a fantastic job with this! Emergency care, including diagnostic testing, surgery, and hospital stays, is covered. If your dog eats a sock, you can rush them to any licensed vet and know that Figo will reimburse you for the cost of care.
Illness is also covered under these plans. If your cat develops a skin rash, testing and treatment fall under your pet insurance plan. This can include prescription medications and sometimes even prescription food.
Serious conditions that require ongoing care are also covered. These include cancer, knee problems, hereditary and congenital conditions, prosthetics, and orthopedics. If your vet recommends rehabilitation, including alternative therapies like acupuncture, Figo also covers these costs.
Power Up Add-On Coverage
For an additional cost, you can add various supplemental plans to your policy. Figo calls these Powerup plans. The Wellness Powerup plan covers routine vet visits, exams, and vaccinations. The Veterinary Exam plan covers the exam fees associated with injury or illness treatment. The Extra Care plan covers end-of-life, recovery costs for a lost pet, and other unforeseen expenses that come with pet ownership.
Limits of Coverage
The main thing that Figo pet insurance policies don't cover is pre-existing conditions. These are defined as any condition that exists before the coverage begins. Experimental care is also not covered. Some alternative therapies are covered but check with your specific policy before pursuing anything that is not a traditional medical procedure or test.
Figo does not cover pregnancy, birth, or related care. If you plan to breed your animals (or find that you are unexpectedly helping them welcome new puppies or kittens), you will pay these expenses out of pocket.
Keep in mind that there is a waiting period after you select the coverage and when it kicks in. Conditions that begin or are diagnosed during this time will not be covered by your policy.
What Is Figo Pet Insurance?
Figo Pet Insurance began in 2012 and has been providing quality pet insurance policies and coverage for 10 years. The main office is located in Chicago with remote employees working from around the country. The company values diversity and innovation, which is obvious in the top-performing app interface and company values. Above all, Figo is about pet care and loves all their furry friends.
Policies from Figo work internationally, although the same coverage may not be available in all locations. If you are located in some states, the Wellness Powerup add-on is not available. These restrictions are based on the permanent location of your pet and not where you are when you need care. If you are on vacation in a different area, your coverage still applies.
In addition to pet insurance coverage, every Figo policy comes with access to the Figo Pet Cloud. This platform helps pet parents connect with each other to create community. Chat with other pet parents about the best places to explore with your dog, pet-friendly dining, and boarding or care in your area.
How Much Does Figo Pet Insurance Cost?
Costs are based on the following factors.
Pet's age
Breed
Location
Plan Type
Deductible
Reimbursement Rate
You can select from options to customize your costs. Coverage remains the same across all plans, which many pet owners like. You never need to choose between care and affordability.
As an example, an 8-year-old cat in North Carolina has the following coverage options. All examples are based on a $750 deductible and 70% reimbursement rate. Monthly premiums increase with a lower deductible or higher reimbursement rate.
Essential Plan: $12.61/month
Preferred Plan: $13.79/month
Ultimate Plan: $17.77/month
Keep in mind that the main difference between the plans is the annual maximum benefit. For just a few dollars more each month, you can have a higher annual maximum cap. This predictability makes the Preferred Plan popular among pet parents.
You can add the Powerup plans (Wellness, Vet Exam Fee, or Extra Care Plan) for just a few dollars more. Costs range from $3 to $10 additional per month.
Figo Pet Insurance versus Competitor Insurance Coverage
See how Figo compares to other top pet insurance providers to see if it is the right option for you.
Figo Pet Insurance vs. Pets Best Pet Insurance
Both Figo and Pets Best offer customizable care. The different tiers of care from Pets Best vary in what they actually cover. You will need to do a bit more research and reading of your policy to make sure it covers what you want. Figo plans all cover the same things and only vary in their costs and benefit amounts.
Pets Best does pay the vet directly for care, something that many pet owners like. Rather than footing the bill yourself and getting reimbursed later, Pets Best eliminates that step. In a costly emergency, eliminating this worry can help you focus on your pet and their care.
Figo Pet Insurance vs. Lemonade
Figo and Lemonade are both known for their innovative apps and digital interface. If you want the convenience of filing your claim from your phone and connecting with a vet using a hotline, either one of these options will work for you. Lemonade doesn't have as many plan options and isn't as customizable as Figo. However, their monthly premiums are some of the most affordable out there.
Figo Pet Insurance vs. ManyPets Pet Insurance
Coverage for 100% of your vet bill?! Both Figo and ManyPets offer this for their policyholders. With Figo, you have to opt for this coverage. It significantly increases your monthly premiums but many pet owners value predictable expenses over unpredictable ones. The 100% reimbursement rate from ManyPets makes them more expensive than many other options on the market. If you are okay with a higher monthly premium to know that you won't be stuck with any unexpected vet bills, then this is the plan for you.