Florida is one of the most popular tourist destinations in the United States, welcoming some 137.6 million visitors in 2022. The state has endless activities and places to relax: beaches, amusement parks, and don't forget: zoos. In this article, we'll share our picks of some of the absolute best zoos in Florida. With Florida's year-round warm and pleasant climate, any time can be a good time to visit the zoo. However, if you want to avoid the crowds, we'll let you what time of year is optimal. Best of all, when you visit a state-of-the-art zoo, you're helping to conserve endangered species. You're supporting animal research, rehabilitation, breeding programs, education, and awareness.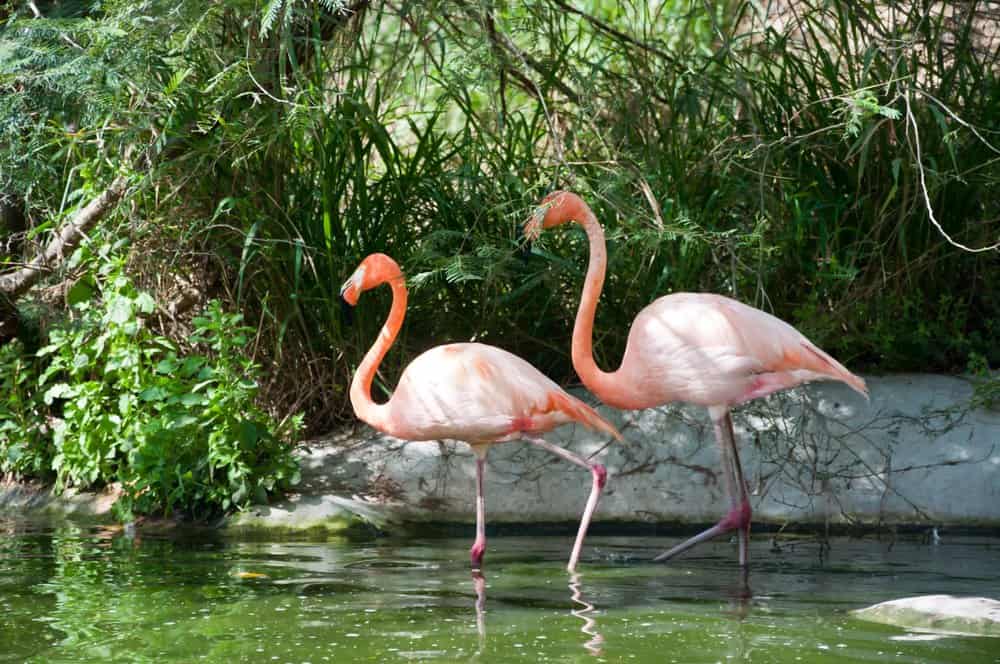 How Does Visiting Zoos Help Animals?
Top Quality Animal Care
Zoos provide animals with a scientifically managed diet with vitamin supplements, veterinary observation, and medical care. They also provide habitats that mimic the animals' natural environment as closely as possible. Zoos may rehabilitate injured or orphaned wild animals that otherwise would not survive in the wild. These animals are protected from predators and disease and kept in the most optimal conditions possible. Properly cared-for captive animals often have a much longer lifespan than their wild counterparts. Zookeepers provide a variety of enrichment activities for the animals to help keep them from getting bored.
Modern zoo visitors tend to be highly attuned to issues of animal welfare. They will not want to return to a zoo that appears not to provide optimal conditions for its animals. By attending excellent zoos and avoiding substandard zoos, the public creates a demand for the best quality animal care. At the same time, it discourages the proliferation of small, poorly funded zoos where animals could suffer neglect.
Research and Conservation
Modern zoos are also centers for observation and research of animal disease, behavior, and reproduction. Their research can help develop treatments for diseases that may affect animals in the wild and endanger people as well. Many zoos participate in carefully managed breeding programs that rotate animals between zoos to produce genetically diversified offspring to help conserve endangered species. When these programs are successful, animals are sometimes reintroduced into the wild to improve the population and strengthen the gene pool of the species in its natural habitat. Efforts to collect and preserve genetic samples are also vital to efforts to bring back species in the future should they one day go extinct.
Awareness and Education
Zoos educate the public through signage, tours, and educational programs about different animals and conservation efforts. For children and adults, seeing rare animals in a zoo can encourage a lifelong love of animals and motivate the public to donate time and money and become politically active to support animal welfare efforts. Some zoos have cooperative educational programs with high schools so that students who want to pursue careers related to animals can earn some of their class credits through classes and internship experiences at the zoo. Some zoos have programs in which you can "adopt" an animal through financial sponsorship to benefit the conservation of that species, which can help your family feel a special connection to a type of animal you love and be a real help to its survival.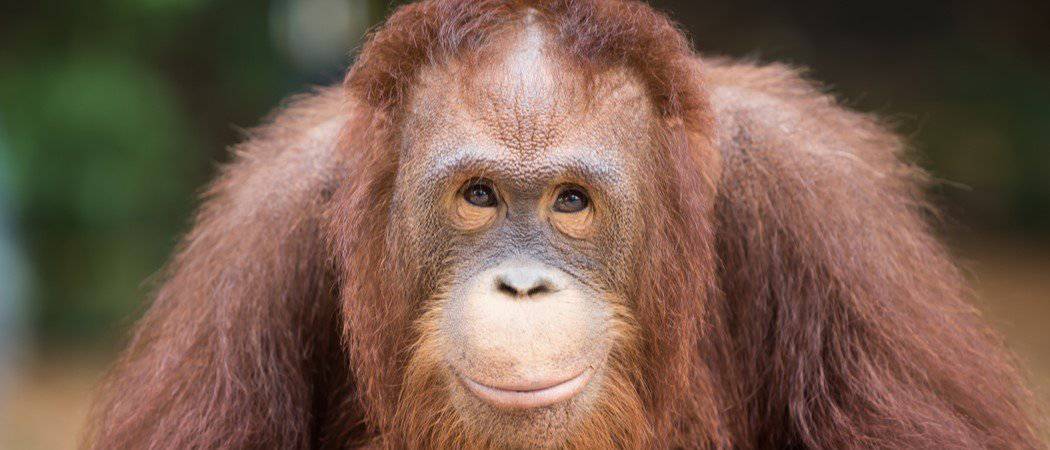 How Do Florida Zoos Manage Cold Climate Species?
Florida is one of the warmest regions in the country. Many people would think of it as a hot and muggy climate. However, it is actually in a subtropical climate zone, so most of the year the temperatures are pleasant, ranging from 57°F in January to a high of 88°F in August. Zoos are often set up to rotate the animals indoors and outdoors, sometimes with the animal able to choose for themselves what feels most comfortable. Cold-climate species usually have access to indoor air-conditioned habitats and fans that prevent them from overheating in Florida's sunshine and humidity. Zookeepers also provide cold water, ice, and cool treats to help keep the body temperatures of these kinds of animals low and provide enrichment games for them.
What's the Best Time of Year to Enjoy Florida's Zoos?
With all the tourists crowding into Florida's many attractions, what's the best time of year to enjoy the best zoos in Florida? November and December are considered the high season of Florida tourism, so those are months to avoid, both for the crowds and airline and hotel prices. The best times to visit, based on a combination of crowd size, weather, and prices are March-April or September-October. Keep in mind that March-April is also the typical Spring Break season as well, so depending on where you go, you could find more crowded conditions. College students, of course, will tend to gravitate toward the beaches, so if you go during that time of year you could choose a location that isn't as much of a student magnet.
Our Picks for the Best Zoos in Florida
So by now, you're probably getting excited about going to the zoo on your next Florida vacation, so let's get down to our picks for the best zoos in Florida:
Brevard Zoo
Brevard Zoo is located in Melbourne, Florida. You'll be able to see 880 animals from 182 different species from every continent. Undoubtedly, one of the most unique things about this zoo is the choice of creative ways you can experience it you're unlikely to find at any other zoo, including kayaking and zip-lining. It's a great choice for families with kids, as they will have the chance to touch baby alligators, rhinos, giraffes, and marine life. Speaking of which, the park has a 20,000-gallon aquarium.
Busch Gardens Tampa Bay
Busch Gardens Tampa Bay offers something for the whole family, with world-class amusement park rides and one of the largest zoos in North America. Plus you can visit knowing this zoo is one of just two dozen zoos in the United States that has earned a seal of approval from American Humane, the largest certifier of animal welfare in the world. It's also been ranked by U.S. News & World Report as one of the best zoos in the country. You'll have the chance to see some of the most beautiful and exotic species from all over the world in habitats carefully engineered to let you enjoy these animals, while they enjoy their lives as undisturbed as possible.
Central Florida Zoo and Botanical Gardens
Central Florida Zoo and Botanical Gardens in Sanford, Florida has more than 400 animals and 23 acres of gardens. Though it's not as big as some of other zoos on our list, it has some unique attractions that may be especially appealing to children. There's a domestic animal petting zoo, an exhibit with a fossa, the largest predator in Madagascar, and even a splash park. If snakes and other reptiles are your thing, check out the zoo's herpetarium, with the largest collection of reptiles in the Southeast.
Exotic Animal Experience
Exotic Animal Experience in Orlando, Florida is ideal for those who want to get as close as possible to animals. Visits are by appointment only for groups or individuals and there are age restrictions for handling different kinds of animals. Definitely call ahead because they won't make exceptions if you just show up without an appointment. Going through the scheduling process is well-worth the trouble,, though, as you can have hands-on interaction with animals like bush babies, camels, capybaras, deer, fainting goats, monkeys, kangaroos, lemurs, sloths, and spider monkeys. It's an opportunity you're unlikely to find very many other places.
Gulf Breeze Zoo
Gulf Breeze Zoo gives you the opportunity to walk through the park on a boardwalk. You can also take a safari train that goes in a loop around islands full of orangutans, lemurs, and gorillas. Animal feedings and other encounter experiences let you get closer to the animals and observe them in action. The zoo has over 800 specimens from all over the world. It has several species of rhinos and hippos, including pygmy hippos. You can see all the exotic species you'd expect! You'll also be utterly charmed by the opportunity to feed long-haired Scottish highland cows. These are surely some of the most adorable animals on planet earth!
Jacksonville Zoo and Gardens
Jacksonville Zoo and Gardens provides a walking safari covering 93 acres and is organized by geographic region. If you get tired of walking, you're in luck as the whole park is encompassed by a safari train line. In addition to a display of Florida wildlife, there are collections from South America, Africa, Asia, and Australia. You'll find over 2,000 animals and 1,000 plant species. The manatees and komodo dragons are two you won't want to miss! The zoo provides a variety of animal encounters, including the chance to become a zookeeper for a day. You can also take a tour with a zoo expert. Lastly, visitors can pet animals in the Animal Care Yard, touch stingrays, and feed giraffes and lorikeets.
Naples Zoo at Caribbean Gardens
You'll find Naples Zoo at Caribbean Gardens in Naples, Florida. It has received the honor of being accredited by the Association of Zoos and Aquariums. This is an organization that recognizes zoos that meet the best standards of education and animal care. This zoo has mainly displays of African and North American that would be found in Florida. An interesting activity you can do at this zoo is taking a cruise through islands of monkeys, lemurs, and gibbons. The zoo has a large pond for alligators with a beach where they can sun themselves. And you can watch feeding shows. In addition to other wildlife shows, you can also enjoy the zoo's carefully tended historic gardens. Hungry? Grab something to eat at Cafe Roar.
Palm Beach Zoo and Conservation Society
Palm Beach Zoo and Conservation Society is located in West Palm Beach. It features over 550 animals from all over the world with many popular tropical species. These include jaguars, panthers, spider monkeys, and tigers. You can enjoy them from the vantage point of well-shaded walkways. You can also attend daily shows and zookeeper talks and watch animal training and feeding. Behind-the-scenes experiences let you interact with anteaters, capybaras, flamingos, koalas, sloths, and tortoises. Kids can enjoy a carousel and play fountain. It's a really nice zoo experience for the whole family.
If none of our picks suit your fancy, do your own exploration. Florida has lots of zoos to choose from, each with its own special experiences to make memories with your family and help save the environment at the same time.
Summary of the Absolute Best Zoos in Florida
| Rank | Zoo | Location |
| --- | --- | --- |
| 1 | Brevard Zoo | Melbourne |
| 2 | Busch Gardens Tampa Bay | Tampa |
| 3 | Central Florida Zoo and Botanical Gardens | Sanford |
| 4 | Exotic Animal Experience | Orlando |
| 5 | Gulf Breeze Zoo | Gulf Breeze |
| 6 | Jacksonville Zoo and Gardens | Jacksonville |
| 7 | Naples Zoo at Caribbean Gardens | Naples |
| 8 | Palm Beach Zoo and Conservation Society | West Palm Beach |
Up Next:
More from A-Z Animals
---
The Featured Image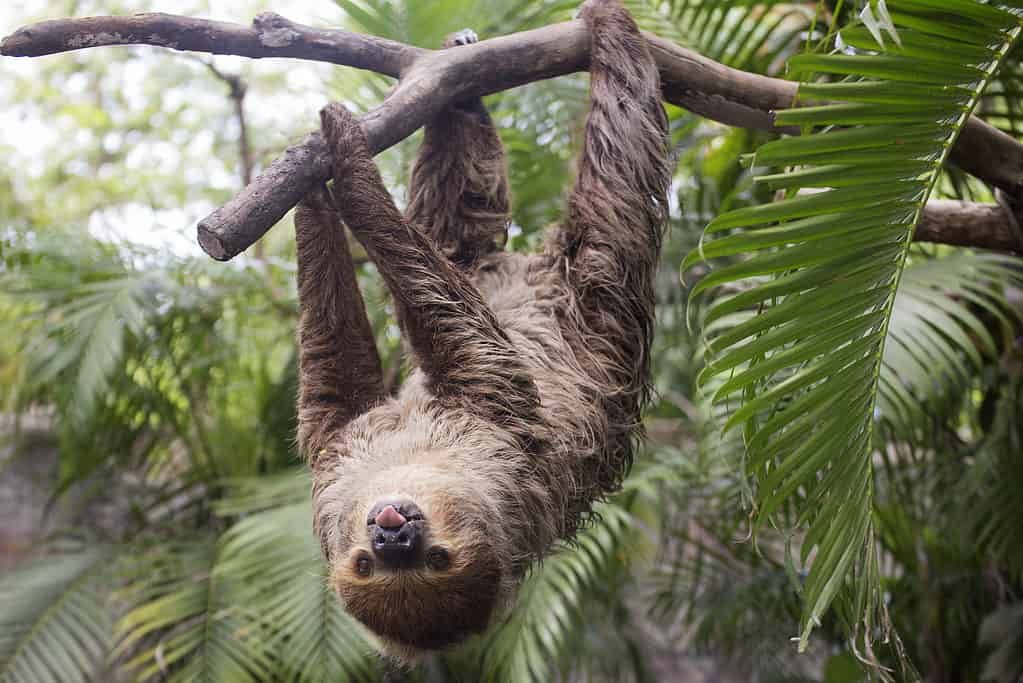 ---