Due to its wide, flat plains and expansive open spaces, Wisconsin is a state synonymous with the agricultural industry. In fact, Wisconsin is in the top quartile of all states for farming and manufacturing. The state plays a massive role in the dairy industry, providing high-quality milk, butter, and cheese to nearby states and other countries.
While dairy and crop farming has contributed largely to Wisonsin's economy, new technological innovations have revolutionized the agricultural industry and provided additional jobs and economic improvement opportunities. Sustainable energy efforts such as solar farms have gained popularity nationwide, and large farms are popping up in many states, including Wisconsin.
Here is a look at the largest solar farm in Wisconsin, the Two Creeks Solar Park, and the community surrounding it.
What is the Two Creeks Solar Park?
Construction was completed on the Two Creeks Solar Park in November of 2020. With over 500,000 individual solar panels, the farm has 150 megawatts of power – enough to supply energy to almost 35,000 homes. Located between Two Creeks and Two Rivers, construction began on the Two Creeks Solar Park in 2019 and took just over a year to complete. The park consists of photovoltaic (PV) solar panels, the most effective current technology for converting light energy into electrical power, making the reaction happen almost instantaneously.
The initiative provided the surrounding community with over 200 temporary contracting and construction jobs during construction. In addition to providing jobs, the park is expected to generate almost eight million dollars in just 20 years for the county, which can fund more infrastructure projects to lead toward a cleaner future. In the long run, the solar park is expected to contribute over 100 million dollars in savings over its lifespan.
Who Made the Two Creeks Solar Park?
Built by NextEra Energy Resources in compliance with Madison Gas and Electric and the Wisconsin Public Service, the Two Creeks Solar Park is a small part of a much larger initiative. Currently one of the world's largest renewable energy providers, NextEra Energy offers power from wind, nuclear energy, clean natural gasses, and the sun. They are North America's largest wind energy generator, with 126 sites providing clean energy to neighboring communities. So far, the company has 28,000 megawatts of renewable energy in operation, with an additional 18,000 megawatts in development. In total, this is enough power to support almost 35 million homes. Currently, the company operates 33 large-scale solar sites in the United States, making it a leader in the industry. Aside from the renewable energy field, NextEra Energy was ranked within the top 20 companies for innovation by Fortune.
The Community Surrounding the Park
The Two Creeks Solar Park is located in Manitowoc County, Wisconsin. Due to a small population of just under 35 thousand, the county is made mainly of farmland and worksites. Most county residents find jobs in agriculture, manufacturing, and the food industry. While many larger industries have built establishments for farming and dairy in the county, most of the farms in the area have remained family-owned, nurturing an intimate and traditional community.
The area was previously occupied by Native American tribes and French settlers before it became known as Manitowoc County in 1836. After, more farms, mills, and manufacturing sites began to find homes in the county, propelling it toward economic stability and growth throughout the centuries to come. Nowadays, even more progress and innovation can be noticed in the county through initiatives such as the Two Creeks Solar Park, generating jobs, revenue, and new opportunities for the county as it grows.
Wildlife in Manitowoc County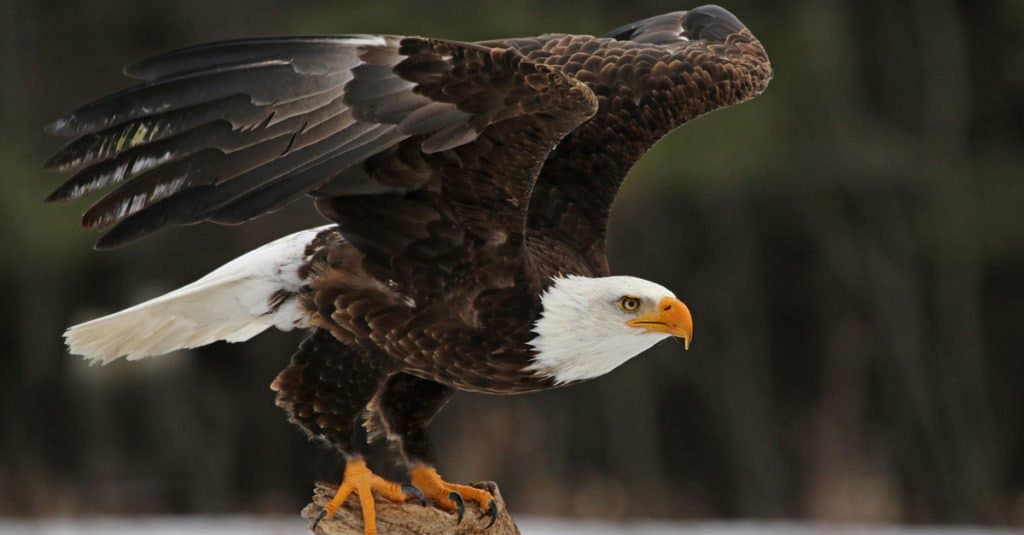 The flat, fertile plains and lush forests in Manitowoc County are a great habitat for an abundance of animals to call home. White-tailed deer, Asiatic black bears, and grey wolves can be spotted running through the trees bordering the county lines. Ducks and tundra swan swim in the ponds and lakes of the area, circled overhead by owls, bald eagles, and geese. Outside of the wild, farms house animals such as cows, pigs, and sheep for various economic purposes in the community. In addition to animals, Wisconsin also produces around 60 percent of the country's cranberries, providing an ideal climate for them to grow in. Other plants that are native to the state are milkweed, fireweed, and maple trees.
Where Is Two Creeks Solar Park Located on a Map?
As mentioned before, the Two Creeks Solar Park is located between Two Creeks and Two Rivers in Wisconsin. It has more than 500,000 individual solar panels spread across 800 acres in Manitowoc County, with a population of less than 35,000 people.
Conclusion
With the renewable energy industry gaining traction and growing rapidly, states like Wisconsin that benefit greatly from agriculture can experience it in a new manner. These efforts have the capability to progress states toward a more prosperous and beneficial future for all and do so in an ethical, sustainable manner.
The photo featured at the top of this post is © John Touscany/Shutterstock.com
---