Hurricanes hold the title of "king" among the various types of natural disasters. With wind speeds well over 100 miles per hour, these massive storms have the potential to cause widespread destruction. There is no safe hurricane, yet, some hurricanes are stronger than others.
The amount of damage caused is heavily influenced by where it makes landfall. The growth of other systems can be slowed or perhaps be sped up by the presence of other systems.
We will look at the seven hurricanes recorded as having the highest wind speeds, the highest death tolls, and the highest damage costs. Keep in mind that these storms have been measured in various ways over time. As a result, their rankings could likely be altered if data from more recent years were analyzed.
Hurricane Fifi of 1974
Hurricane Fifi, subsequently named Hurricane Orlene, killed more than 8,000 in Honduras in 1974. The 1780 hurricane and Hurricane Mitch were deadlier. Fifi is the first billion-dollar hurricane that missed the U.S. On September 14th, a strong tropical wave swept through the eastern Caribbean. Fifi formed on September 16th off Jamaica.
The next day, the storm became a hurricane. On September 18th, it was a powerful Category 2 storm. Fifi impacted Honduras as a hurricane. The next day, it hit Belize. The storm rapidly lost strength and became a depression on September 20th. As the former hurricane proceeded west, it interacted with an eastern Pacific system. Fifi became a tropical storm on September 22nd. It became Tropical Storm Orlene.
Orlene curled toward Mexico and became a Category 2 hurricane before hitting. After hitting the land, the storm weakened, and by September 24th, it was over Mexico's mountains. Fifi affected nine nations, killing 8,200 and causing $1.8 billion in 1974 dollars ($9.89 billion in 2022 dollars) in damage. The hurricane's 24 inches of rain caused flash flooding and deadly mudslides in Honduras.
Hurricane Mitch
With nearly 11,000 deaths in Central America in 1998, Hurricane Mitch ranks as the second deadliest Atlantic hurricane ever. While Mitch, dubbed "the deadliest Atlantic hurricane" in more than 200 years, wreaked havoc throughout its path, the country that was hit the worst, and where more than half of all fatalities occurred, was Honduras. Mitch halted economic growth for 50 years. Around 1.5 million people, or almost 20% of the population, were left homeless due to the storm, which destroyed another 50,000 homes.
Mitch caused $1.8 billion in indirect expenditures and $2.005 billion in direct losses. Crop destruction accounted for most of the damage, and the storm was a significant factor in a 9.4% decrease in 1999 cash crop exports. Highways and bridges accounted for 70% of the damaged transportation infrastructure. The storm caused widespread power outages and widespread water shortages. A massive landslide destroyed three communities and created a dam in Tegucigalpa.
Honduras asked for aid from other countries, which came to $2.8 billion over several years. Mitch dropped historic levels of rainfall from October 29 to November 3 due to the slow motion. Unofficial reports of rain were up to 75 inches. By the end of 1998, over 11,000 people were still missing. However, at least 11,374 individuals were confirmed deceased due to severe flooding. Additionally, the hurricane caused almost 2.7 million people to become homeless. The hurricane was projected to have caused $6 billion in total losses (1998 USD).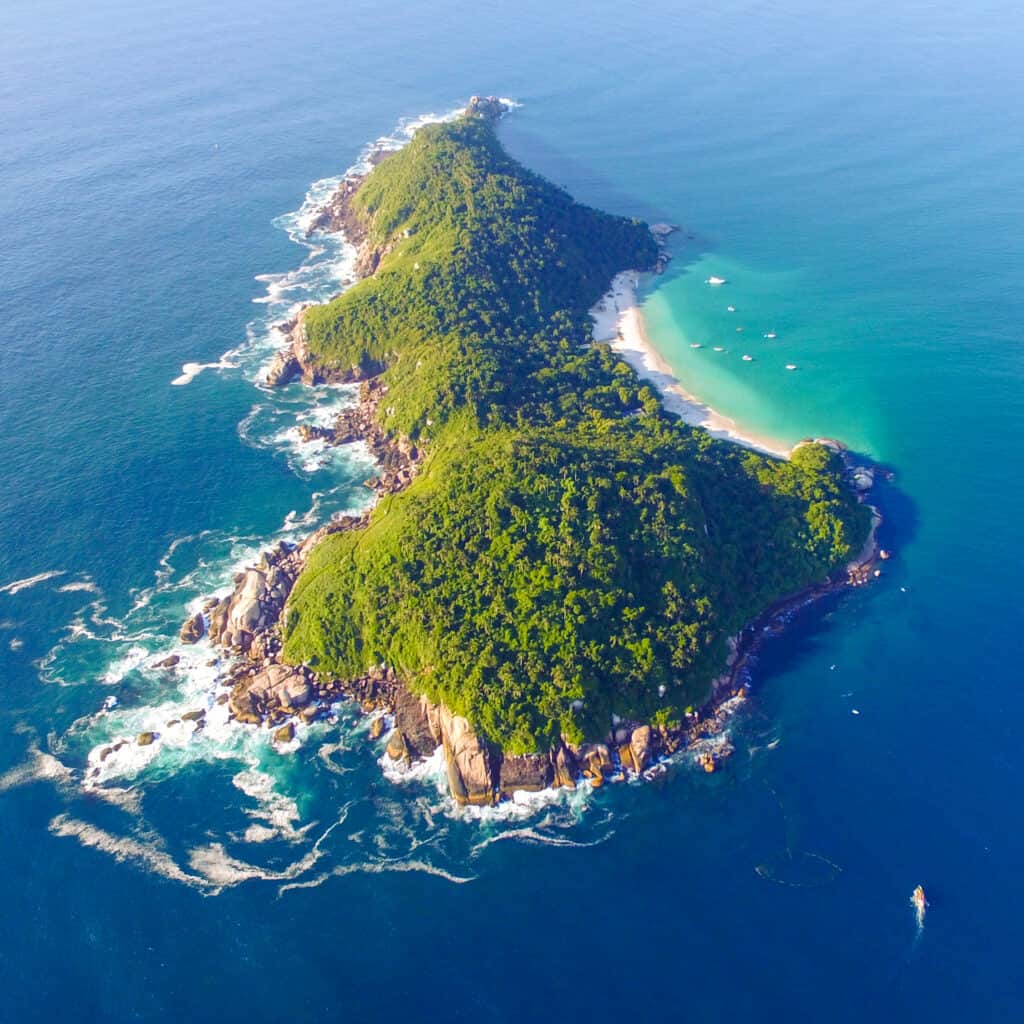 Great Hurricane of 1780
The deadliest Atlantic hurricane on record was the Great Hurricane of 1780. During the storm's passage through the Lesser Antilles from October 10 to October 16, an estimated 22,000 people perished there. Since the official Atlantic hurricane database only goes back to 1851, specifics regarding the hurricane's path and intensity are unknown.
When the hurricane passed through Martinique, Saint Lucia, and Sint Eustatius, it made landfall there. It most likely did so as a Category 5 hurricane with winds estimated to reach almost 200 mph—the highest in recorded Atlantic basin history. Thousands of people died on those islands as a result of the hurricane. The storm, which struck during the American Revolution, damaged the British fleet vying for control of the region and significantly weakened British power over the Atlantic.
Later, the hurricane passed close to Puerto Rico and over Hispaniola's eastern part, severely damaging the area's coastlines. The last time it was seen, on October 20th, southeast of Atlantic Canada, it had turned northeast. The Great Hurricane caused more fatalities than several decades' worth of Atlantic hurricanes combined. The hurricane occurred in October, along with two other deadly storms that were a part of the dreadful 1780 Atlantic hurricane season.
Hurricane Maria
In September 2017, Hurricane Maria struck Dominica, Saint Croix, and Puerto Rico. It was a category five hurricane. It is the worst natural disaster ever to hit those islands. The 2017 Atlantic hurricane season saw Maria become the 13th named storm, the eighth in a row, the fourth significant, and the second Category 5 hurricane. Since Mitch in 1998, Maria was the worst Atlantic storm.
It is the third most expensive tropical cyclone, with most of it affecting Puerto Rico. On September 16th, Maria began to build east of the Lesser Antilles. It quickly turned into a Category 5 storm before making landfall on Dominica on September 18th. Maria's winds sped up after passing the island, reaching 175 mph. Before it reached Puerto Rico on September 20th, Maria was weakened by an eyewall replacement cycle. Maria weakened and lost strength north of the Bahamas before dissipating on October 2nd.
Dominica's housing stock, infrastructure, and vegetation were all damaged by Maria. Martinique and Guadeloupe both experienced water, roof damage, and uprooted trees. Most of Puerto Rico's population experienced flooding, resource shortages, and a slow recovery process. In US history, the storm caused the most prolonged blackout. In Irma's aftermath, Maria made landfall in the northeastern Caribbean. Total losses are likely to be more than $91.61 billion (2017 USD), making it the third-costliest tropical cyclone on record.
Hurricane Harvey
In August 2017, Hurricane Harvey, a deadly Category 4 hurricane, struck Texas and Louisiana, bringing catastrophic floods and more than 100 fatalities. With $125 billion (2017 USD) in damage, primarily from catastrophic rainfall-induced flooding in Houston and Southeast Texas, it is tied with Hurricane Katrina from 2005 as the most expensive tropical cyclone ever.
The storm was also the most costly natural disaster ever to occur in Texas. It ended a record 12-year period in which no hurricanes made landfall with the intensity of a major hurricane across the nation. As the system drifted slowly across eastern Texas and nearby waters over four days. Many regions had over 40 inches of rain, which caused historic flooding.
Harvey set a record for being the wettest cyclone in the history of the United States, with peak accumulations of 60.58 in (1,539 mm) in Nederland, Texas. The flooding caused more than 30,000 people to be forced to leave their homes and more than 17,000 rescue operations.
Hurricane Katrina
In late August 2005, Hurricane Katrina, a powerful and deadly Category 5 Atlantic hurricane, devastated the region, particularly New Orleans and the surrounding areas, with over 1,800 fatalities and $125 billion in damage. It currently shares the title with Hurricane Harvey of 2017 as the most costly tropical cyclone ever recorded.
The storm was the fifth major hurricane and the fourth most intense Atlantic hurricane to hit land in the United States during the 2005 Atlantic hurricane season. The cyclone caused substantial economic damage. The Bush Administration requested $105 billion for repairs and reconstruction in the region, which did not account for the economic damage caused by a potential oil supply disruption, wrecked Gulf Coast roadway infrastructure, or grain exports.
Katrina damaged or destroyed 30 oil platforms and nine refineries; overall shut-in oil production from the Gulf of Mexico. It was about 24 percent of yearly production in the six months following Katrina, and shut-in gas production was roughly 18 percent. The Mississippi woods were destroyed on 1.3 million acres. The forestry business lost $5 billion as a result of Hurricane Katrina. Thousands of residents were out of work. This hurricane caused a lot of damage with its 175 mph wind.
Typhoon Tip
This storm didn't cause as much damage or claim as many lives, but it was the biggest one recorded on the earth. Typhoon Tip, sometimes referred to as Typhoon Warling in the Philippines was the most significant and most powerful cyclone ever seen. Tip formed on October 4th near Pohnpei, Micronesia, from a disturbance within the monsoon trough. Tropical Storm Roger first hampered the formation and motion of Tropical Storm Tip to the northwest, but as the storm moved farther north, Tip was able to intensify.
After crossing Guam, Tip quickly accelerated and, on October 12th, set a record-low sea level pressure of 870 hPa (25.69 inHg) for the whole planet. It also attained peak sustained winds of 190 mph. With a wind circumference of 1,380 miles, or almost the size of Australia, Tip was the most significant tropical cyclone ever recorded at the height of its force.
Tip was one of the most intensively watched tropical cyclones thanks to the 60 weather reconnaissance missions conducted by American Air Force planes into the typhoon. At the Combined Arms Training Center, Camp Fuji, in the Japanese region of Shizuoka, rain from Tip indirectly started a fire that claimed the lives of 13 Marines and injured 68 others. The storm also produced significant flooding in other parts of the nation, which resulted in 42 deaths; offshore shipwrecks also left 44 people dead or missing.
Summary Of The 7 Strongest Hurricanes Ever Recorded On Earth
| Rank | Name | Location(s) Affected | Year |
| --- | --- | --- | --- |
| 1 | Hurricane Fifi | Honduras | 1974 |
| 2 | Hurricane Mitch | Honduras | 1998 |
| 3 | The Great Hurricane | The Lesser Antilles | 1780 |
| 4 | Hurricane Maria | Dominica, Saint Croix, and Puerto Rico. | 2017 |
| 5 | Hurricane Harvey | Texas and Louisiana | 2017 |
| 6 | Hurricane Katrina | New Orleans and the surrounding areas | 2005 |
| 7 | Typhoon Tip | The Philippines, China, Japan, Korea | 1979 |
Table of the 7 Strongest Hurricanes Ever Recorded on Earth
Other Records Worth a Mention:
If you go just by wind speed, the following Atlantic storms hold the record. Normally, Pacific storms don't achieve sustained wind speeds as high as the Atlantic storms. However, Typhoon Patricia holds the record worldwide with winds up to 215 mph. This typhoon occurred in 2015 and made landfall on the western side of Mexico in the state of Jalisco. Otherwise, the Atlantic record holders for sustained winds are:
Allen, 1980, 190 mph, made landfall in Texas. All of the following had a wind speed of 185 mph:
Labor Day Hurricane of 1935, made landfall in the Florida Keys.
Gilbert, 1988, made landfall three times in Jamaica and Mexico.
Wilma, 2005, made landfall in Florida.
Dorian, 2019, made landfall in the Bahamas; then Cape Hatteras, North Carolina; and finally in Nova Scotia and Newfoundland.
The photo featured at the top of this post is © Marc Pagani Photography/Shutterstock.com
---
FAQs (Frequently Asked Questions)
What is the difference between a hurricane and a typhoon?
Typhoons and hurricanes are often used interchangeably when talking about tropical cyclones. A revolving, organized system of clouds and thunderstorms with a closed, low-level circulation that develops over tropical or subtropical waters is referred to as a "tropical cyclone" by meteorologists.
Why do tropical storms have different names?
They are all the same thing, but they are given different names depending on where they appear. Tropical storms called hurricanes develop over the Northeast Pacific and North Atlantic Oceans. Over the South Pacific and Indian Oceans, cyclones form. Over the Northwest Pacific Ocean, typhoons develop.
Sources

, Available here: https://www.bbc.co.uk/newsround/24879162
, Available here: https://www.nytimes.com/2022/06/29/climate/what-hurricanes-ever.html
, Available here: https://www.ranker.com/list/10-biggest-deadliest-most-destructive-hurricane_s-ever-/jeff419
, Available here: https://www.thoughtco.com/most-powerful-hurricanes-and-typhoons-in-world-history-3443613