Below you can find a complete list of Mexican animals. We currently track 449 animals in Mexico and are adding more every day!
Mexico is among the world's most diverse countries for exotic animal wildlife. Straddling the line between temperate and tropical America, the Mexican ecosystem is a rich blend of deserts and shrublands, grasslands, temperate forests, tropical forests, mountains, and wetlands. While Mexico may be rich in native species, it's also an important destination for birds and insects migrating from the north. The Monarch Butterfly Biosphere Reserve in Michoacán state is a UNESCO World Heritage Site.
The Official National Animal of Mexico
The official national animal and national bird of Mexico is the golden eagle. As an important symbol of Mexican culture dating back to Pre-Columbian times, it is featured almost everywhere. An image of the golden eagle eating a rattlesnake even adorns the country's flag. Other important animals in Mexico include the jaguar (the national mammal) and the Xoloitzcuintli (national dog).
Where to Find the Top Wild Animals in Mexico
The best place to find Mexico's diverse animals is at its rich national parks. The Basaseachic Falls National Park is located in the center of the Sierra Madre Occidental mountain range within the state of Chihuahua. The mountains, valleys, and rich forests are home to a diverse range of exotic wild animals. The Palenque National Park, located among Mayan ruins in the southern state of Chiapas, is home to many birds and arboreal mammals (like the iconic howler monkey) in the dense foliage of the surrounding rainforests. Mexico City itself is home to several national parks such as the Cumbres del Ajusco and the Nevado de Toluca. Finally, visitors might also want to check out the Cumbres de Monterrey National Park near the Sierra Madre and Iztaccíhuatl-Popocatépetl National Park within the volcanic range of Puebla and Morelos.
The Most Dangerous Animals in Mexico Today
Mexico is home to many dangerous predators and poisonous snakes and sea creatures that can cause serious injury or death. Here is a small sample of them:
Rattlesnake – Found in the deserts of western Mexico, the rattlesnake has a very painful toxin that can cause tingling, weakness, nausea, vomiting, swelling, and in very extreme cases, heart failure. Fortunately, this snake almost always gives a warning before it strikes.
Fer-de-lance Snake – Located in southern Mexico, this reptile can deliver a toxin that causes nausea, vomiting, swelling, numbness, fever, and internal bleeding, though death is relatively rare.
Yellow-Bellied Sea Snake – Black on top and yellow along the belly, this snake has a neurotoxin that can cause serious tissue damage. As a marine animal, it isn't often encountered by people.
Jaguar – Although jaguar attacks are exceedingly rare, their bite is strong enough to pierce a thick shell. The closely related cougar also has a very strong and dangerous bite.
You can read about another snake in Mexico, Crotalus basiliscus, which is also the largest snake found in Mexico.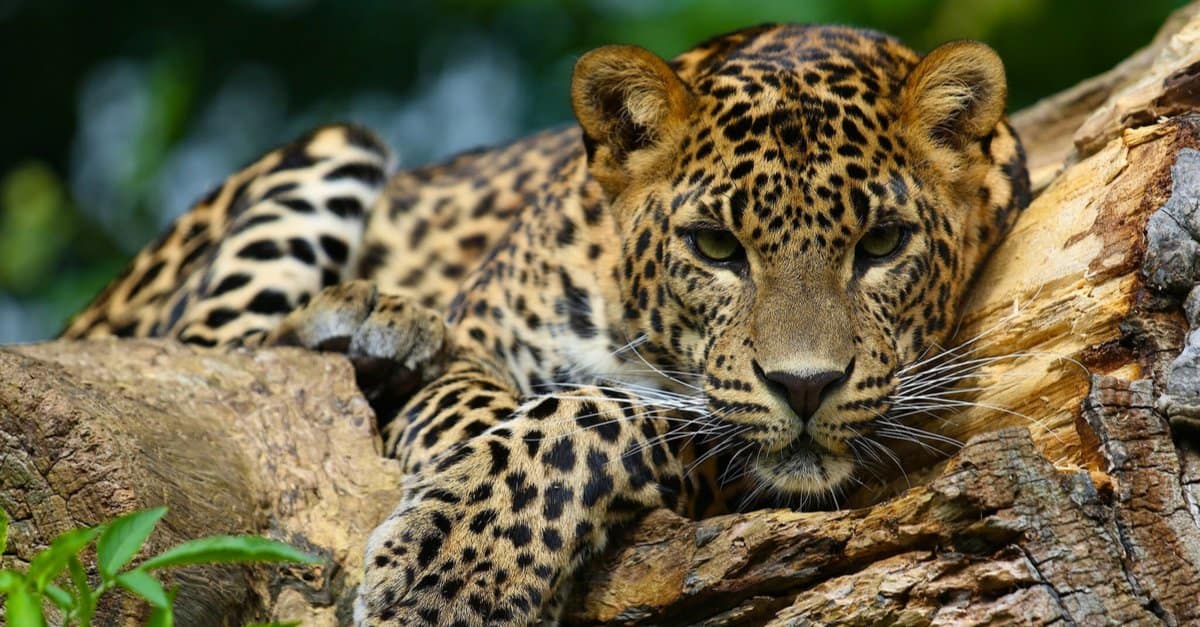 ©L-N/Shutterstock.com
©L-N/Shutterstock.com
Endangered Animals in Mexico
Wild animals in Mexico face serious threats from urbanization, pollution, and deforestation. Many species are now in danger of complete extinction.
Flag of Mexico
The Mexican flag consists of three vertical stripes in green, white, and red. The red represents the struggle for freedom from Spain, after being under the country's control for over 300 years. The green band symbolizes hope, with the white band standing for unity. In the center of the flag, sits the Mexican Coat of Arms, which depicts an eagle sitting on a cactus with a snake in its mouth. This image references a famous legend in Mexico and reminds the Aztec people of their history.
Spiders Found in Mexico
Did you know that Mexico has more tarantula species than every other region in the world (except Central and South America)? Some of these spiders are harmless to humans, but others have incredibly potent venom. You'll find green lynx spiders, woodlouse hunters, and many more in Mexico! Some of the spiders in Mexico will send chills down your spine!
Up Next
Mexican Animals
Mexican Animals List
Animals in Mexico FAQs (Frequently Asked Questions)
What kind of cat species are found in Mexico?
Mexico has two main species of exotic big cats: the jaguar and the cougar. It also has four species of medium-sized cats: the ocelot, jaguarundi, margay, and Mexican bobcat.
What extinct animals once lived in Mexico?
Based on written evidence and the fossil record, we know that Mexico was once home to its own unique species of the grizzly bear, a large genus of short-faced bears (which went extinct around 11,000 years ago), and the Texas wolf (a subspecies of the gray wolf).
What's the tallest mountain in Mexico?
At 18,490 feet, Pico de Orizaba is the highest peak in Mexico. It is one of the many magnificent mountains in Mexico worth exploring.