Below you can find a complete list of Honduran animals. We currently track 283 animals in Honduras and are adding more every day!
Much like Costa Rica, Honduras is a nation that understands the importance of preserving its natural wildlife, and they've largely been exceptional stewards of the land. Yet, threats like deforestation and aggressive ranching are jeopardizing the natural integrity of the landscape. It's certainly a land worth preserving. Majestic and terrifying wild cats like the jaguar and puma are accompanied by more conventional native mammals like coyotes and white-tailed deer.
But while Honduras is home to some unique mammals, it's just as renowned for its unique bird population. Over a hundred types of birds call Honduras home, and that list includes rare species like the quetzal and the wine-throated hummingbird. While there's only a single species — the Honduran Emerald — that can only be found exclusively in Honduras, it crosses critical migratory patterns for countless breeds of birds from around the world.
The Honduran population of scaly and slimy wildlife isn't as diverse as its cats and avian wildlife, but there are still over a hundred interesting reptiles and amphibians that call Honduras home. Of particular note is the basilisk. While the basilisk can't turn you into stone with its stare as its mythical counterpart can, these animals have the unique ability to run across the water on their hind legs.
The Official National Animal of Honduras
The Yucatan white-tailed deer is the national animal of Honduras, but it will look familiar to plenty of people throughout North America as well. If you were to see them from a distance or encounter them for the first time, the Yucatan white-tailed deer might be indistinguishable from the breed of white-tailed deer that calls the United States and Canada home.
But more experienced observers will notice that these unique animals are actually significantly smaller. Fully grown Yucatan white-tailed deer will weigh 70 to 80 pounds on average and are roughly 3 feet tall and 4.5 feet long. These unique qualities make Honduras' national animal stand apart from the 37 other subspecies of white-tailed deer.
While the Honduran national animal may be familiar, their national bird, the scarlet macaw, is in a much more dangerous position. Because while the colorful combination of red, blue, and yellow that makes up this parrot's unique plumage is familiar, the national bird is considered an endangered species.
And while the territorial range for scarlet macaws can cover over 4 million square miles, Honduras is one of the few countries with native populations of this endangered species.
Rarest Animals in Honduras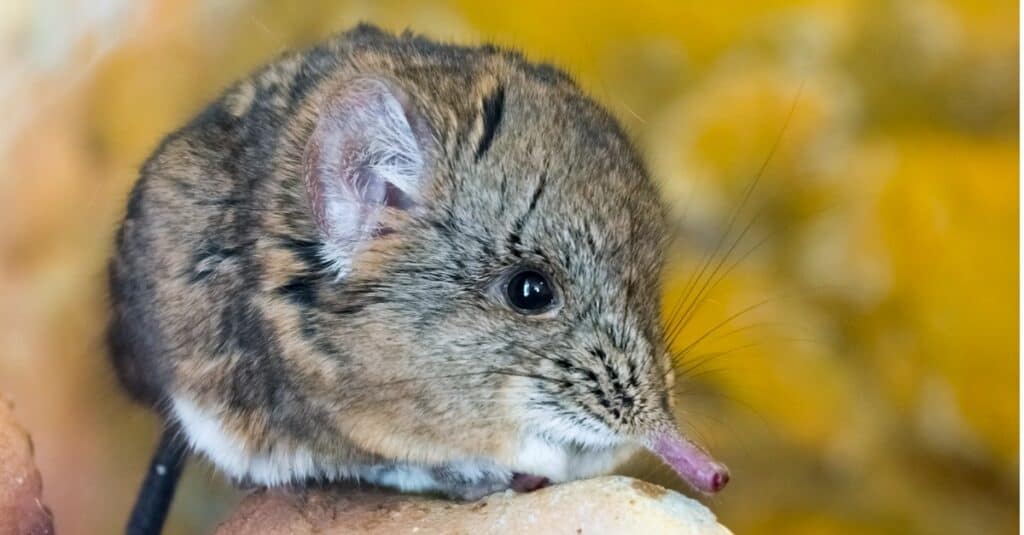 Honduras is recognized for its abundant variety of plants and animals, some of which are rare and distinct. Although the country is relatively small, it features a diverse array of environments, such as tropical rainforests and cloud forests, that provide homes for numerous flora and fauna.
Here are some of the rarest animals found in the Honduras Region:
Roatan Island Agouti
Honduran Small-eared Shrew
Honduran Broad-clawed Shrew
Three species of broad-clawed shrew
McCarthy's Shrew
Cruz's Long-tailed Shrew
Largest Animals in Honduras
Honduras, a Central American country known for its rich biodiversity, is home to a diverse array of animal species, ranging from reptiles and amphibians to birds and mammals.
Among the numerous wildlife species that inhabit the country, there are some that stand out for their sheer size and impressive physical characteristics.
Here are a few large animals found in Honduras:
Where To Find The Top Wild Animals in Honduras
The diversity of natural wildlife in Honduras is vast, but there are a few places within Honduras that are particularly rich in unique animals.
Lancetilla Botanical Garden is one of the largest tropical botanical gardens in the world, and the abundance of flora makes it a mecca for migratory birds. Hundreds of bird species, both migratory and native, call Lancetilla home.
Rio Platano Biosphere Reserve is home to one of the most vibrant and unique mammal populations in Central America. These include rare and imperiled species like the giant anteater, West Indian manatee, and Mexican spider monkey.
Pico Bonito National Park is the most likely place to find jaguars, but this endangered species is still rare to see. It also hosts other jungle cats like pumas, ocelots, and the adorably miniature margay.
The Most Dangerous Animals In Honduras Today
The Honduran jungle isn't as dangerous as Hollywood might lead us to believe, but there is some truly lethal wildlife that prowls through the national wildlife parks of Honduras.
Jaguars are a near-threatened species, but they're formidable predators in their own right. These dangerous cats have enough force in their bite to pierce the skins of crocodiles and the shells of turtles.
Those crocodiles that jaguars wrestle with are plenty dangerous in their own right. Their jaws are capable of applying 3,7000 pounds of pressure per square inch.
Poisonous snakes are the most dangerous wildlife for humans. The venomous coral snake is prodigious in Honduras, but the country is also home to unique breeds like the green palm pit viper and the Barba armarilla.
Endangered Animals In Honduras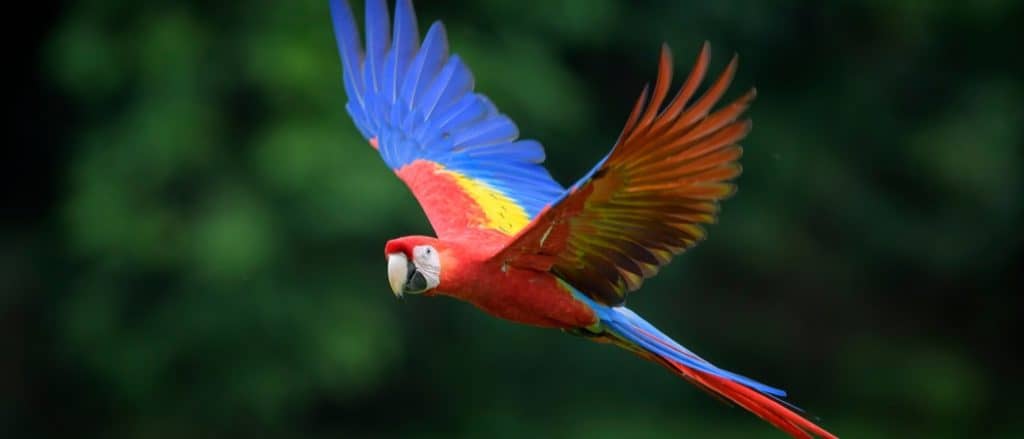 As is the case throughout Central America, poaching and deforestation have put many of Honduras' native species in jeopardy. While migratory patterns make it sometimes hard to identify which endangered species are actually in Honduras, estimates range in the hundreds for animal species.
Here are some of the noteworthy ones:
Central American tapir – A strange creature that resembles a warthog, this tapir can also be found in Mexico and is the national animal of Belize.
Margay – The margay cat looks similar to an ocelot but is much smaller. Grown margays weigh around 7 or 8 pounds on average.
West Indian manatee – This creature also known as the sea cow was once a common sight along the bays and coastlines of Central America, but commercial activities in its natural habitats are making them increasingly rare.
Flag of Honduras
The Honduran flag is two colors: cyan blue and white. The blue stripe was originally a darker shade of blue, but it changed to cyan in 2022. Horizontal cyan stripes are at the top and bottom of the flag; in between these bands is a white stripe.
The blue represents the bodies of water that border the country: the Caribbean Sea and the Pacific Ocean. The white stands for purity and peace. The stars represent the five countries that originally formed the Federal Republic of Central America.
Honduran Animals
Honduran Animals List
Animals in Honduras FAQs (Frequently Asked Questions) 
What Animals Live in Honduras?
The ecosystem of Honduras extends from pine valleys to thick jungles and mangrove forests to sandy shores. The result is a very diverse ecosystem that includes apex predators like jaguars and crocodiles alongside less dangerous creatures like deer, tapir, and large turtles. It's also notable for its huge selection of birds, though many come or go depending on their migratory patterns.
Are There Lions in Honduras?
While you won't find traditional lions with majestic manes in Honduras, they are home to the mountain lion. These majestic cats can be found throughout America, including both the United States and Canada.
Are There Elephants in Honduras?
There are roughly 200 wild mammals in Honduras, but the elephant unfortunately isn't one of them. You would need to travel to Asia or Africa to find a native population of elephants.
Are There Monkeys in Honduras?
Honduras is home to an abundant population of monkeys. Some of the most prominent species are howler monkeys and spider monkeys.