Can you guess where you can find some of the world's best aquariums? New Jersey! Known for the Jersey Shore, Coney Island hot dogs and outstanding, unique aquariums, New Jersey is the ultimate destination for aquatic wildlife lovers. With such famous beaches, it comes as no surprise that along the boardwalks and throughout the state, there would be many outstanding aquariums – New Jersey providing a testament to the diversity of marine life in the area and offering lots of fun.
Depending on where you go you can see hippos, harbor seals, sharks, penguins ,and more! There is always something to do when trying to find the sea life in New Jersey, and who knows, maybe you'll end up in the background of some reality show.
The best aquariums in New Jersey are:
Let's take a closer look at these thoroughly enjoyable aquariums!
Camden Adventure Aquarium, New Jersey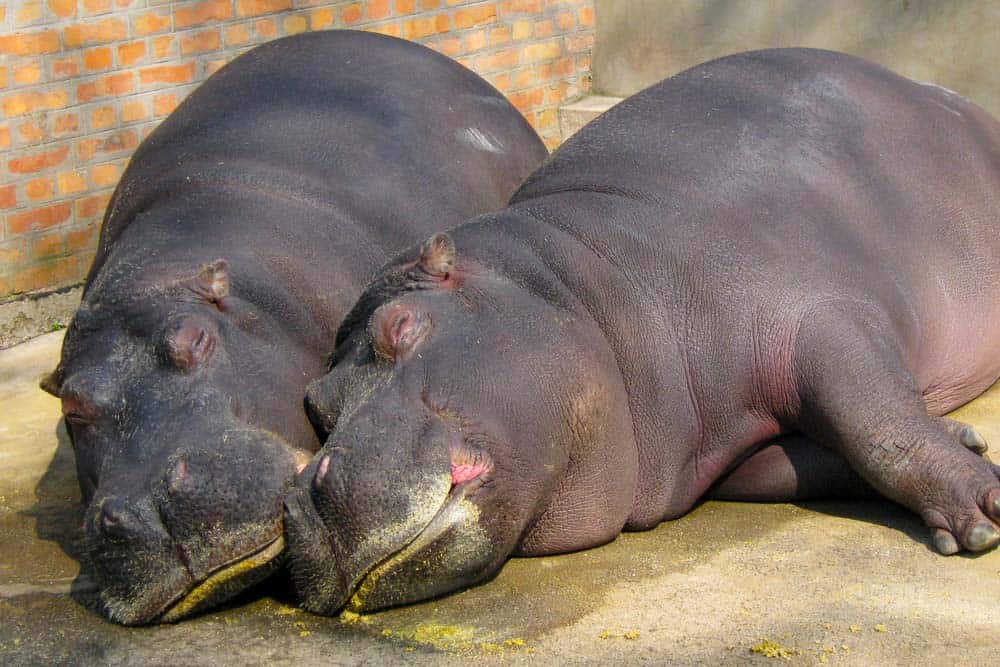 | Camden Adventure Aquarium | Details |
| --- | --- |
| Address  | 1 Riverside Dr, Camden, NJ 08103 |
| Animal to See | Hippos |
| Known For | Shark Bridge |
Camden, New Jersey, is home to a large and exciting aquarium with over 2 million gallons of water in tanks full of marine flora and fauna. Get ready for an adventure when walking through the awe-inspiring building and all the family fun in and around what is rightfully one of the most popular aquariums in NJ.
Their exhibits include:
3D Theater- Enjoy 3-D dives and exploration in the 3D theater, where there is spectacular footage of marine life to view.
Creature Feature- Pacific Northwest animals are available in this touch tank for you to explore with your fingers.
The Grotto- Another area where you can touch animals in warm water.
Hippo Haven- Two hippos live in their own habitat, and you can view them both above and below with the two-level viewing aquarium.
KidZone- The perfect area for younger kids to get a bit dirty and experience what it is like to see science up close and personal.
Little Blue Beach– There are little blue penguins, native to Australia, here to watch be their silly selves both above and under the water.
Ocean Realm- 760,000 gallons of water fill this large tank with more than 400 animals inhabiting it. 
Penguin Park- A fun soft play area is available for parents to rest while the kids get a little bit of their energy out.
Piranha Falls- This attraction is a virtual tour of a waterfall and the piranhas and life that inhabits it, dropping you right in the middle of the Amazon.
Pirates Passage- This is a pirate-themed labyrinth where you can view all sorts of marine life, including jellyfish, eels, seahorses, and more.
Sea Turtle Cove- Understand the differences between various sea turtles and learn all about their environments and endangered status in this exhibit.
Shark Bridge- The longest rope suspension bridge over sharks ever, the Shark Bridge is a rope bridge you use to walk slowly and carefully across a tank of sharks. If you dare.
Shark Realm- 550,000 gallons of water are shared between more than 200 animals, including four different species of sharks.
Shark Tunnel- Wide-eyed wonder is the obvious response to walking within the 40-foot shark tunnel to see the sharks up close and personal. 
Stingray Beach Club- Brightly lit and warm, this is the area where you can get close to stingrays and run your hands over their smooth backs.
Touch A Shark-  Answer the debate: are sharks smooth or rough? The answer is just a few steps away in this exhibit, where you can feel a shark's skin.
It doesn't matter your age, there's fun for everyone at the Camden Adventure Aquarium!
Jenkinson's Aquarium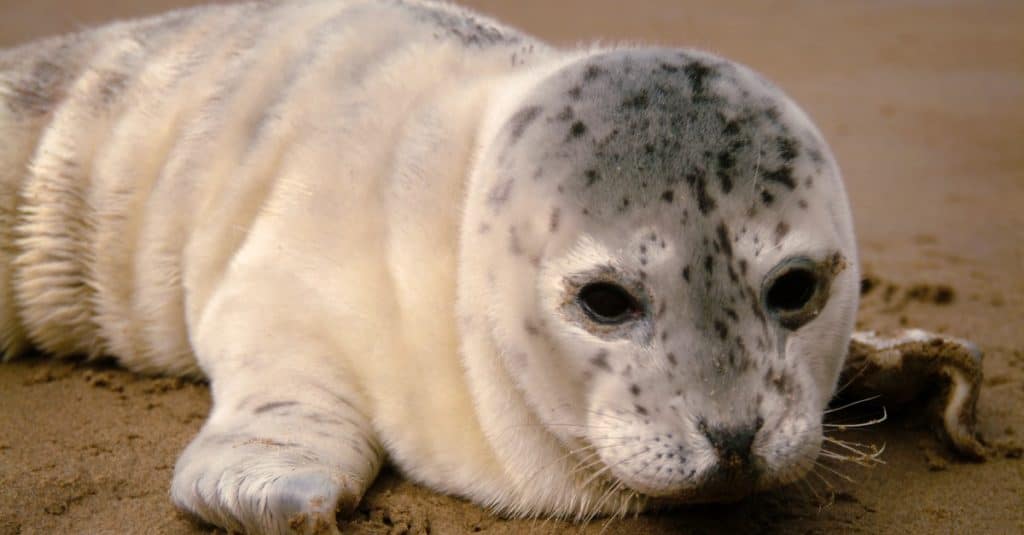 | Jenkinson's Aquarium | Details |
| --- | --- |
| Address  | 300 Ocean Ave N, Point Pleasant Beach, NJ 08742 |
| Animal to See | Luseal the Harbor Seal |
| Known For | Kemp's Ridley Sea Turtle |
The Jenkinson's Aquarium, New Jersey, has serviced the community of Point Pleasant Beach for more than thirty years and is ready to welcome any intrepid visitors who choose to explore.
The second entry on our list of aquariums in NJ has a series of exhibits designed to educate and entertain alike. They include:
African Penguins- An African Penguin colony makes their home at Jenkinson's Aquarium, so get ready to watch their crazy antics.
Coral Reef- A coral reef is the rainforest of the sea. It helps provide habitats and nutrition for all sorts of species of animals and plants.
Harbor Seal- Visit with Lucy, a friendly and smart harbor seal who was injured as a baby and now lives at the aquarium.
Local Fish- Explore a series of animals that live along the Jersey Shore, many of which you may be familiar with if you live locally.
Pacific Habitat- A Pacific ocean kelp forest is a unique home for all sorts of animals, and one is growing at the Jenkinson's Aquarium.
Pine Barrens- This recreation of local ecosystems is set up to help harbor and raise terrapins that are then released into the wild.
Rainforest- A rainforest habitat is a lovely dip into the realities of the Amazon on the second floor of this aquarium, with monkeys and parrots to entertain.
Sharks- The 58,000-gallon shark tank houses many species of sharks for you to glimpse and educate yourself on.
Touch Tank- Immerse yourself, or your hands, in the waters and feel what it's like to touch a stingray or caress a sea star and see it wiggle.
Turtle Pond- This pond is mainly made up of pet turtles that were taken or found so that they can live a good life outside their natural habitats.
Put on your hat and get ready to travel inside and out of the Jenkinson's aquarium to learn all there is about local and world marine life.
Sea Life New Jersey Aquarium
| Sea Life New Jersey Aquarium | Details |
| --- | --- |
| Address  | 1 American Dream Wy Suite A, East Rutherford, NJ 07073 |
| Animal to See | Sharks |
| Known For | Ocean Tunnel |
The Sea Life New Jersey Aquarium is one of the newest aquariums in the state. This is a chain aquarium, but that just means the fun is organized, and they know exactly what all the animals need to thrive comfortably.
When you first step through the ocean tunnel, you will be mesmerized by all it has to show you. There are a plethora of fish and other marine animals all around you, the lights dim and the animals seeming to glow. Get ready to check out all of the exhibits provided by this aquarium in NJ.
Ocean Tunnel- Check out all the fish swimming through a miniaturized version of New York, landmarks, and all. The tunnel extends fifteen feet deep and scuba divers have to clean it regularly.
Tiny Giants Touchpool- Eight different species of marine animal are available to touch in this interactive touchpool. Touch a sea anemone or sea star and marvel at the sensations.
Sharks Fish Avenue- This tank is set up with a display that looks like a series of streets with the signs and storefronts of 5th Avenue.
Urban Jungle- Setup to look like a rainforest, this exhibit is both magical and educational as you can walk around and learn about creatures who live in the rainforest ecosystem.
Jellies 54- Moon jellyfish mingle with strobe lights to create a colorful and exciting effect.
Seahorse Mangroves- Inspired by the New York ballet, this exhibit features seahorses living within mangroves and beautiful ballet decorations.
Stingray Bay- Follow the pilots of the ocean gliding through their habitat and learn about what they eat and how they sleep.
It doesn't matter what you're looking for when it comes to fish, the Sea Life New Jersey Aquarium has it all and a fun spin on the whole environment.
Summary of the 3 Best Aquariums in (or near) New Jersey
| Name of Aquarium | Animals to See | Known for |
| --- | --- | --- |
| Camden Adventure | Hippos | Shark Bridge |
| Jenkinson's | Harbor Seals | Kemp's Ridley Sea Turtle |
| Sea Life New Jersey | Sharks | Ocean Tunnel |
---