Seventy-one percent of the earth's surface is covered in water, and the oceans hold over 96% of that. More than 80% of the ocean has yet to be explored or even seen by a human being. If facts like these get your heart racing, you should check out the seven best podcasts about the ocean and learn everything there is to know about marine animals, ecosystems, technology, and conservation efforts.
You can find the podcasts by searching for them on Apple, Spotify, or clicking the links below.
So You Want To Be a Marine Biologist
Did you dream of being a marine biologist, studying the world's oceans? Well, even if you haven't, this is still an excellent podcast to listen to if you want to learn more about our oceans. The episodes vary in length from eight minutes up to an hour and cover many topics, including ocean science, interesting stories, and conservation. Plus, discover what it actually takes to become a marine biologist and other ocean careers.
Meet the Ocean
Meet the Ocean has been voted as one of the best nature podcasts and is an educational resource that uses storytelling to teach about ocean-based science. You get to enjoy interviews with scientists and explorers in a student-created program. The episodes vary in length from just a few minutes to over an hour, and they cover topics such as ocean currents, climate change, penguins, ocean vegetation, copepods, and water conservation.  
Seacreatures Podcast
The Seacreatures Podcast is exactly what its name suggests, a podcast all about animals that live in the sea. Each episode covers a different creature and features a guest speaker that has expertise on the subject. The guests can be biologists, divers, scientists, underwater photographers, or anyone with an insane passion for marine animals. A new episode publishes about once a month and is around 30 minutes long. You can learn about everything from jellyfish and plankton to penguins and octopuses.
World Ocean Radio
The host, Peter Neill, is a longtime ocean advocate and author who brings ocean education to colleges and communities at no cost. Each week he features a five-minute episode on a different topic or issue based on a wide range of ocean categories. All of the episodes are organized by category and include topics such as coastal issues, climate, deep sea, fisheries, ocean engineering, pollution, science, and research. The episodes are described as short video essays aimed to teach people about our wonderful oceans while shedding light on important issues.
Water Women
No, not mermaids. Water Women is a podcast for and about women involved in ocean sciences or those who just appreciate the ocean and want to learn more. If you love the idea of women uplifting each other while sharing their love of nature and science, check these ladies out! While they stopped making new episodes in 2021, they have a huge backlog you can check out. Each episode is around 30 minutes to an hour. And covers a variety of topics, such as taxonomy, sea urchin DNA, fisherwomen, invasive species, and everything in between.
Big Deep – An Ocean Podcast
The Big Deep Podcast is for those who have an undying love for the ocean. Maybe you've dedicated your life to studying some aspect of the ocean, or you are a passionate diver who likes to explore. Whatever it is you do, this podcast is for you if you are passionate about the ocean. Each episode is around 15 to 20 minutes long and features a new guest who shares their unique stories. You can learn about everything from maritime archeology and record-breaking freedivers to underwater cinematography and swimming with sharks.
Beyond Jaws
Are you fascinated by sharks? So are Dr. David Ebert and Andrew Lewin. Their podcast features hour-long interviews with shark scientists and conservationists. In each episode, you get to learn how these people came to study sharks, as well as their craziest stories, shenanigans, and career advice. If you love sharks and want to know what's going on with the latest in shark science, then you can't miss this podcast.
---
The Featured Image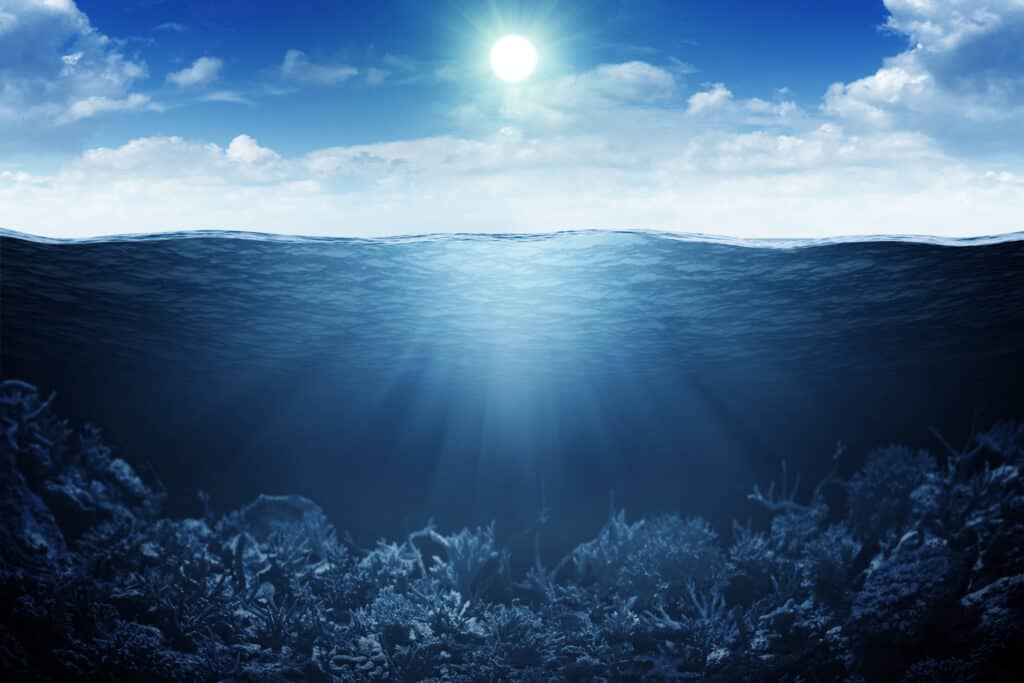 ---