Cobia are a fun sport fish to catch, not only due to their strong muscles but also their massive size. If you want to pose with an impressive fish, give cobia fishing a try. For one angler in North Carolina, cobia fishing resulted in a new record!
What Is A Cobia?
The cobia is known by the scientific name Rachycentron canadum. It is the only species in its genus and family. There aren't any subspecies. That means that the cobia that people see in game fish photos or on the end of their own line is the only one.
In North Carolina and other areas, these fish are sometimes called ling or lemonfish. They like warm water and are frequently seen off the east coast of the United States in the mid-Atlantic region. These fish live as far north as Virginia's coast and as far south as the Gulf of Mexico. They like inlets and bays, making these great places to fish for cobia.
Cobia tend to live on their own rather than in schools. They grow quickly in their first two years of life and reach maturity around 3 years old.
Watch out for this fish's many teeth. They have them in their jaw, on their tongue, and on the top of their mouth. This makes them fierce predators in the water. Their lower jaw extends a bit, giving them the look of pouting. They like crustaceans, including shrimp and crabs, but will also eat other fish and eels. Due to their size, they can eat a variety of fish, even larger specimens. Not very many other predators can take on a mature cobia, although sharks and other large predatory fish will give them a run for their money.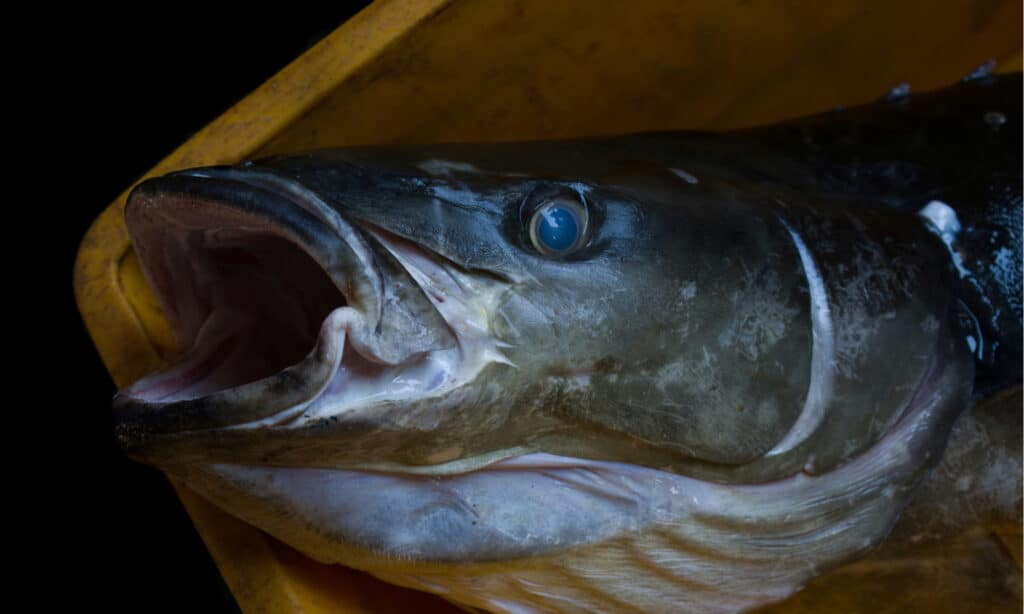 Size and Appearance
Cobia are brown and grey with two silver stripes on their sides. These stripes are some of the most recognizable aspects of the cobia and distinguish it from other similar fish, such as the remora. They have short spines instead of a single dorsal fin. This feature is what gave them their scientific name, Rachycentron canadum, which translates to "spine sting" in Greek.
They have flat heads that sometimes cause them to be confused with similarly-sized sharks. They have small eyes in a large head and body. Their bodies are described as "torpedo-shaped" by the experts at the North Carolina Department of Environmental Quality.
Most cobia grow up to 7 feet long and weigh just over 100 pounds. Females are typically larger and longer than males.
The Largest Cobia In North Carolina
Oregon Inlet in North Carolina is a popular fishing spot and one angler caught an amazing cobia specimen in 2006. According to the State of North Carolina, Billy R. Lucas, Jr. set the record with a cobia weighing 116 pounds and 8 ounces. This is on the lower end of an adult reindeer, which can weigh between 115 and 700 pounds.
The state record for the largest fish overall is a 1,228-pound 8-ounce blue marlin, caught in 2008. This fish was also caught near Oregon Inlet, the same location as the impressive cobia. There are a lot of amazing fish caught in North Carolina.
Oregon Inlet is located in Nags Head, North Carolina. It is part of the famed outer banks of North Carolina, home to great fishing and beautiful coastal views. It is located in the Cape Hatteras National Seashore.
Fishing For Cobia
If you want to give cobia fishing a try, working with a charter company can make it more accessible. Due to their size and power, these fish require specialized equipment to reel in. Charter companies often know the best tips and tricks, as well as places to find cobia and other species. They can also take care of the paperwork required for game fishing, such as permits and licenses. Charters will also know about size and bag limits for cobia.
Cobia are frequently sighted around buoys, shelves, and wrecks. If you're scuba diving and see a large fish with distinct silver stripes along the side from its eye to its tail, you may have glimpsed a cobia.
If you're lucky enough to catch a cobia, you can enjoy tasty fish dishes. Many people like the taste of cobia, which is described as rich and buttery. It is similar to Mahi mahi or swordfish and can be used in the same type of dishes. Cobia makes great fish tacos. Their meat can be expensive to purchase so if you catch one, it can be a great way to enjoy this delicious fish without paying a lot. Plus, you'll have the fun experience of reeling in a prize game fish. And you may even set a new record for the largest cobia caught!
---
The Featured Image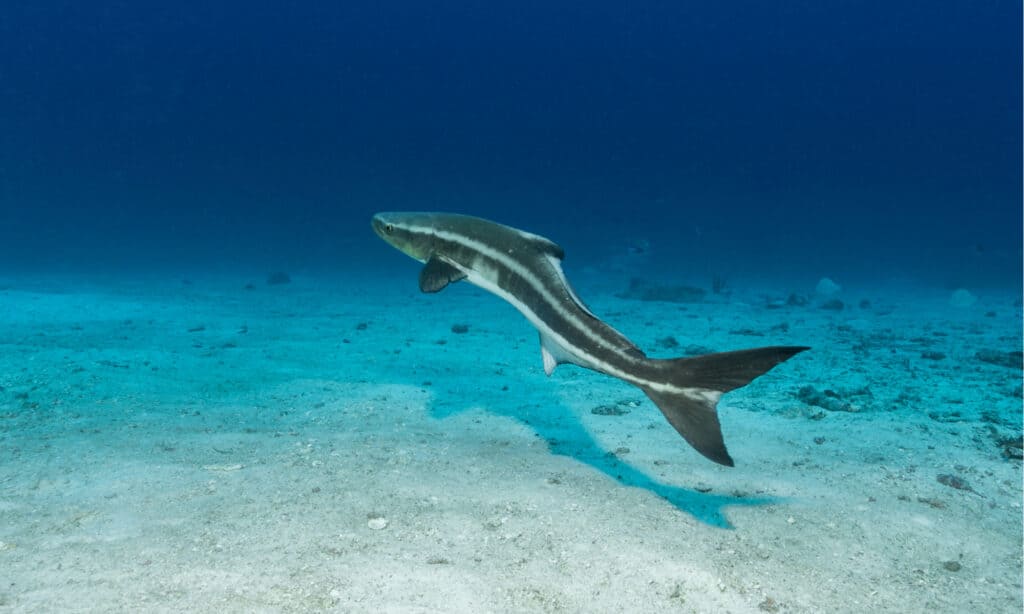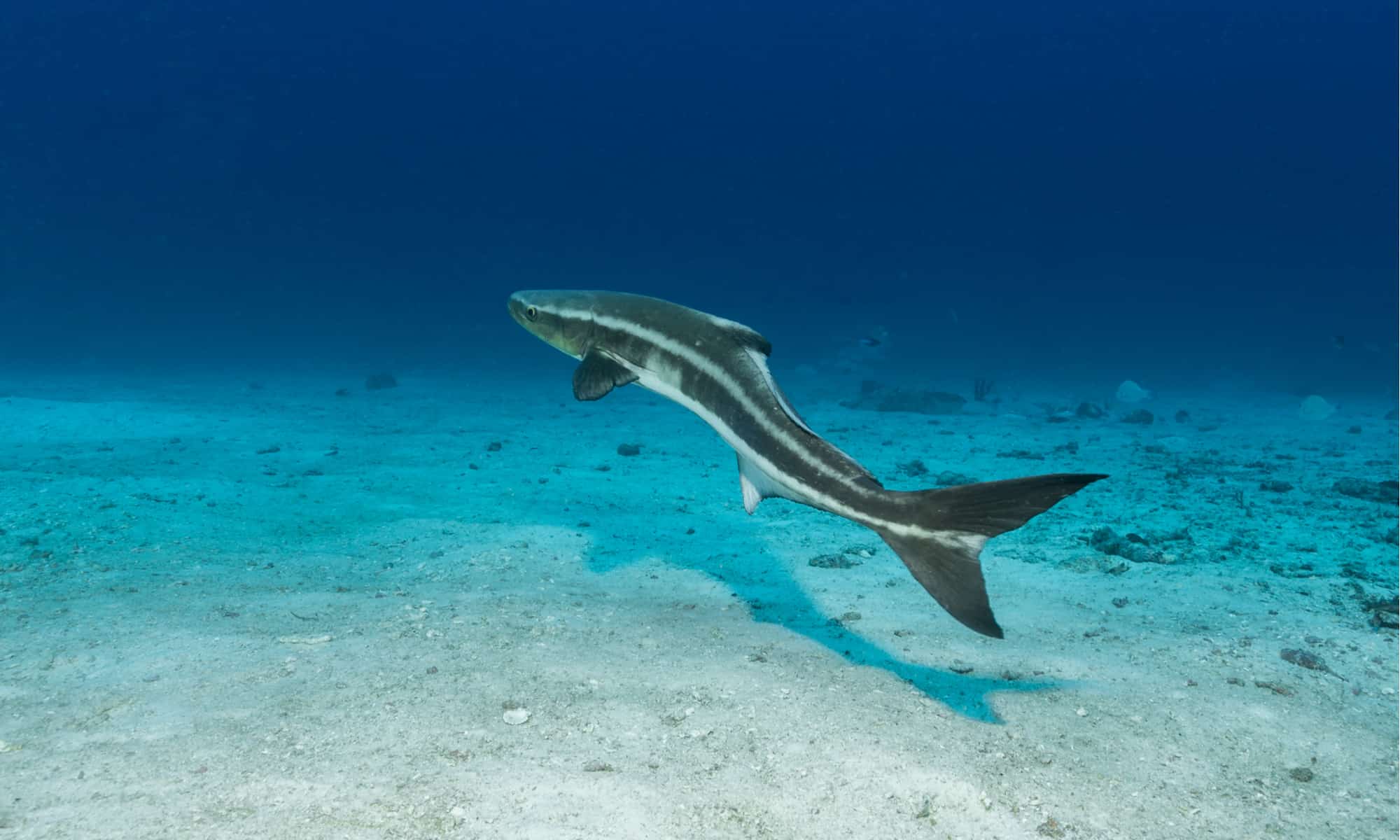 ---