↓
Continue Reading To See This Amazing Video
You're getting ready to leave the house for work or a milk run, and your dog bites your pant leg in protest. When you stop to pet them, they keep nibbling on your clothes, or they might move to your hand. It can be sad to have to part ways with your dog, especially since work isn't half as fun as hanging out with your pup. 
Dogs feel the same way about you leaving! It can cause them to display affection the only way they know how: licking or nibbling. Like humans, dogs can do the same thing for different reasons. There are several reasons dogs might nibble you, and in this post, we'll cover some of the main ones. Pull your sleeve away from your nibbling dog long enough to finish reading this post!
If They Chew On You like Corn on the Cob at a Barbeque 
It's accurate and funny to imagine your dog nibbling at you like they're eating a corn cob. Dogs don't seem to be made for nibbling, but when they utilize their front teeth to chew on objects, it looks so adorable. 
Many dog owners have likely witnessed their young dogs using their front teeth to itch a sore paw or a patch of skin on a leg. They may have seen them using their front teeth to rip fabric strips from a tennis ball or tugging diligently at a piece of rope. The teeth between their canines are visible when they do this because their noses are wrinkling. 
They use these teeth to nibble on you to show affection. Dogs enjoy grooming one another. It's a means to form bonds with and respect people higher in the pack. Therefore, when your dog bites you, it's probably trying to groom you to demonstrate love and care for your role as the pack leader.
Why Is My Dog Nibbling on My Pants Like Its Homework?
While it may or may not be as aggressive as the dreaded homework shredding dog, they may nibble like it. Dogs' sense of smell is phenomenal, but their taste buds aren't nearly as advanced as ours. Your skin is alive with various exciting and alluring scents for your dog, whether you are just out of the shower, just got home from work, or have just finished a strenuous session at the gym. 
Your clothing also emits its own aroma, absorbing environmental scents and perfume, lotion, and detergent. Each one tells its own tale and helps your dog create a detailed mental image because it is magnified thousands of times in your dog's nostrils. If you're all sweaty, your dog can be drawn to your salty skin, which you might find disgusting. 
They can taste the salinity by licking and nibbling your skin. And even if you are completely clean, your dog may like to your shower wash or other products. Your dog might enjoy the texture of your clothing if it decides to nibble on it. It is somewhat like a kid having a comfort blanket.
Do Dogs Think You Have Fleas?
Your dog probably doesn't believe you have fleas. As we've seen, it could be an expression of love. There may be several additional reasons for nibbling, however. Puppies, as we all know, like to explore. We wouldn't anticipate anything different because it's necessary for their development. 
They use their jaws to taste or feel things, and since teething makes them very uncomfortable, they use their canine teeth to gnaw and chew on everything—including you! So, for puppies, gnawing and nibbling come naturally. What about adult dogs, however? Why do they keep nipping at you? It often elicits a response, for starters. 
What do you do when this occurs? Either you grin, compliment your dog on their excellent behavior, and give them extra cuddles, or you behave jokingly and make it into playtime. You could even yell in response in extreme cases where the nibbling nips your flesh. You pay them attention in any case, which might be precisely what they wanted!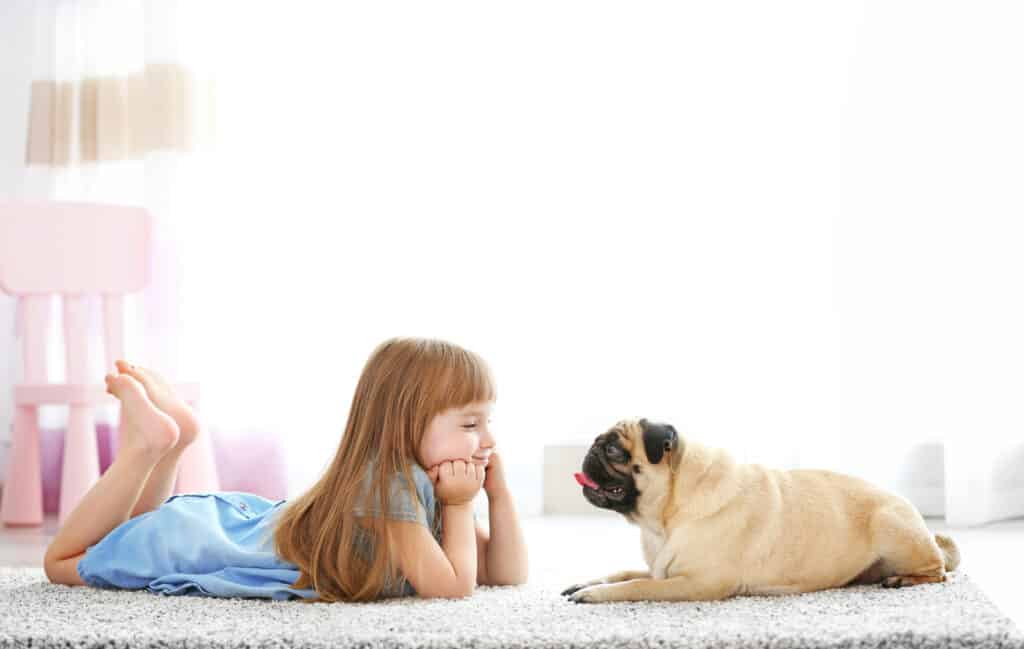 Your Dog Is Bored, and They Want Entertainment.
Boredom is another distinguishing factor in nibbling. Most dogs like mental exercise, and certain breeds are exceptionally intellectual individuals. These brilliant dogs, like Border Collies or German Shepherds, require enough mental engagement to prevent boredom and frustration. 
This may result in behavioral modifications such as gnawing on household items, excessive barking, forgetting to use the potty, and nibbling on you. The two explanations above connect in a sense since your dog wants your attention by biting and nipping you because of boredom. 
Regardless of the breed, you must always ensure they have enough mental and physical stimulation. Please make time to take them for walks at the dog park and training and agility classes. Enroll them in events involving tracking, herding, or obstacle courses. Buy interactive puzzle toys and go on hikes in the hills with them.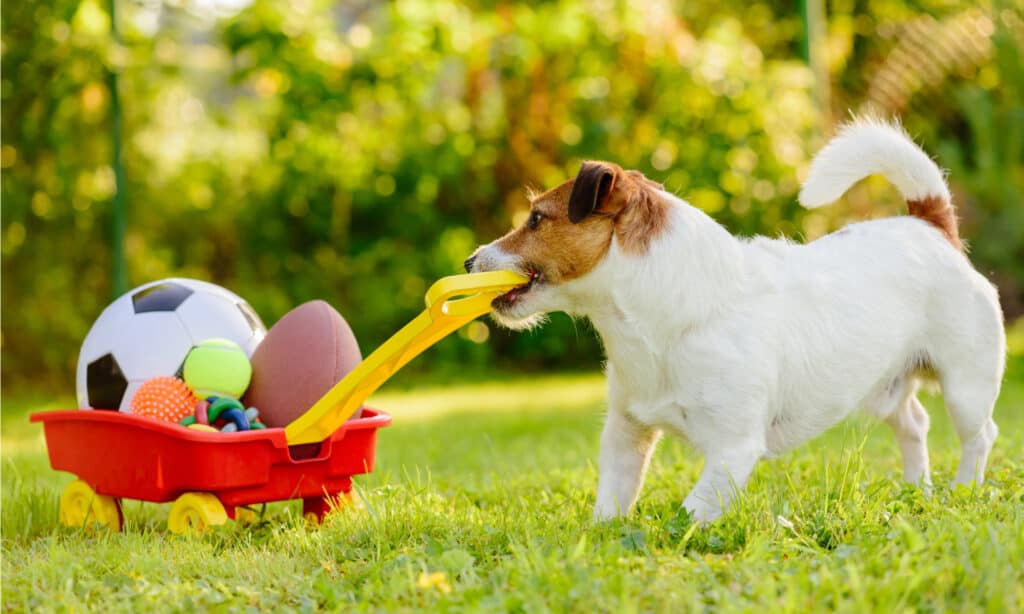 Super Excited Can Mean Super Nibbles
When they are enthusiastic, our canine pals act in various ways! They can be set free with the mention of "walk" or the sight of you bringing their leash. When you go home, when you have company, or when they run into their pals at the dog park, it can make them excited. Dogs can be playful when we aren't in the mood. 
They frequently do this when they believe it is time for a walk, reward, meal, or playtime because they can change from dozing off to doing the zoomies in a single second. Dogs enjoy being physically and mentally busy, which is related to the previous section. 
Dogs don't have anything to do during the day, which is one of the main reasons they sleep so much. However, they must find a way to exhaust their energy. They can't contain their excitement when they get it! Your dog may nibble or nip at you to prod you into action if you don't show any signs of participating in the fun.
How to Calm the Excitement in Your Pup
Although everything about this is adorable, you must exercise restraint to prevent things from getting out of hand. It's okay to be a little excited, and we can see why our doggies are so joyful. However, getting too eager may result in over-enthusiastic nibbling, which can be uncomfortable. 
The best method for calming your dog is to train him to obey. It's a good idea to assert your authority over the issue even though you don't want to ruin their fun. You may then channel all of that enthusiasm and vigor into whatever daytime activity you have in mind for your dog. It's a fantastic strategy to gain control to teach your dog simple, authoritative command words. 
Clicker training is an excellent technique since it instantly grabs your dog's attention. Chew toys can also be used to divert your dog's attention. You must train your dog through positive reinforcement instead of yelling or slapping. Use a command word or the clicker to order your dog to stop biting you when they become overly excited. The dog will be able to settle down; as a result, allowing you some time to consider what to do next.
Why Puppies Are Often the Biggest Nibblers
They will begin to erupt their permanent teeth at twelve weeks. All parties concerned may find this to be a difficult time because the dog will chew and bite anything it gets its teeth on, even you. The distinction between actual play biting, nibbling, and chewing must be made. 
A puppy playing with its siblings will play bite with its mouth. The sibling will yell and possibly retaliate if it becomes too rough. When the mother dog gets involved, she may growl or nip the puppy to reprimand him. Most puppies grow out of this typical teething behavior, though some require extra assistance. 
It's much joy to play with a cute puppy, and it's even more adorable when they give you love bites. A crucial part of their early growth is dog-mouthing affection, which lasts until adulthood. However, your pet must understand when something is too rough and when to stop. It would be best if you established this through practice.
Conclusion
Dogs can nibble for many reasons. They can nibble to get your attention because they think it's playtime or time for a walk. Sometimes the dogs are bored and want you to entertain them, like toddlers. Other times they explore your scent and taste, which leads to them nibbling on your clothing or skin. If your puppy is a colossal nibbler, they will probably outgrow that to an extent with guidance from you, their master! 
As long as the dog isn't being aggressive or causing pain, it is a cute, playful interaction showing they love you or need something from you. Now that you understand the doggie nibble situation help another dog and their owner out by sharing this article with them! Who knows, it might help someone better understand their pup, and the dog's message will be understood!
Up Next:
Ready to discover the top 10 cutest dog breeds in the entire world?
How about the fastest dogs, the largest dogs and those that are -- quite frankly -- just the kindest dogs on the planet? Each day, AZ Animals sends out lists just like this to our thousands of email subscribers. And the best part? It's FREE. Join today by entering your email below.
---
The Featured Image
---
FAQs (Frequently Asked Questions) 
Why is my dog nibbling me?
Dogs may nibble to show affection, they are feeling playful or bored, to get your attention, or because you taste good.
What are ways to keep a dog active so they don't get bored?
Enroll them in events involving tracking, herding, or obstacle courses. Buy interactive puzzle toys and go on hikes in the hills with them.
Sources

Cuteness / Susan Paretts, Available here: https://www.cuteness.com/blog/content/why-does-my-dog-nibble-on-me
My Pet Child / John, Available here: https://www.mypetchild.com/dogs/behaviors/front-teeth-nibbling/
K9 of Mine / Kayla Fratt, Available here: https://www.k9ofmine.com/dog-mouthing-affection/
Palmy Paws / Leigh Fallon, Available here: https://palmypaws.com/why-does-my-dog-nibble-on-me/