Georgia's landscape is awe-inspiring with its enchanting beaches, majestic mountain ranges, bright peach orchards, and rich national parks. Georgia's ponds also provide peaceful getaways and bountiful sites for many fish species. The largest pond in Georgia, Big Pond, is no exception. Located in Appling County, this 712-acre pond is home to various wildlife and fish.
Pond vs. Lake
What makes Big Pond a pond and not a lake? There are three main differences between a lake and a pond. But because there's no official standardization, most people use the terms interchangeably to describe their favorite body of water. However, there are some key attributes for ponds versus a lake that you can look for.
First, ponds aren't that deep. Usually, you can see aquatic plants rooted all over a pond because the bottom is shallow enough for them to grow. Lakes, on the other hand, are much deeper, so aquatic plants usually root close to the shoreline.
Ponds also have more consistent temperatures at the surface all the way to the bottom. It can change with the general air temperature. Lakes, however, have layers of water temperature, which is warmer at the top than at the bottom.
For ponds, the levels of dissolved oxygen can vary quite a bit. This is because oxygen gets infused or dissolved into the water by either surface-water agitation or aquatic plants pumping oxygen into the water. For ponds, algae or submerged plants infuse much of the oxygen. Because ponds have smaller surface areas, they don't get much wave movement. In addition, the docile water means many aquatic plants grow around the pond's perimeter.
On the other hand, lakes have very consistent levels of dissolved oxygen. Part of the reason is that dissolved oxygen levels are higher in colder water rather than in warm. Lakes have warm to cold water layers, whereas ponds tend to be on the warmer side.
Another reason is that oxygen is dissolved through water movement. Lakes experience a lot more wave movement with their large surface area. The wind catches the water as it blows across, causing waves. Because of the waves, lakes develop sandy or rocky beaches.
Big Pond has a lot of aquatic plants around its shoreline and doesn't experience much wave action. And the land around it is quite swampy. So, on the whole, Big Pond falls into the pond classification.
Features of the Largest Pond in Georgia
Fishing
Largemouth bass, crappie, walleye, and spotted bass are abundant in Georgia. One of the records for largemouth bass in Georgia was 22 pounds and four ounces! Generally, the regulations for largemouth bass are that it must be at least 12 inches for you to keep. Other freshwater fish have no length minimums unless you see that species in Georgia's length limit regulations.
Georgia has abundant public fishing areas; unfortunately, Big Pond doesn't seem to be one of them. Its two-star Google review seems to confirm it: this is mostly private property. It's too bad because it is a fantastic place for shoreline fishing. But there are many other reservoirs and rivers that you can check out when you are visiting. Just explore this interactive map of fishing areas by Georgia's Wildlife Resources Division.
Waterfowl
One of the prettiest ducks, the Wood Duck, can be found around Big Pond and other bodies of water in Appling County. The male ducks have poly-chromatic feathers that shimmer chestnut and vibrant green shades. The female ducks have teardrop white highlights around their eyes and gorgeous dark blue patches under their wings. At the beginning of the 20th century, the Wood Duck's population grew so small that it was at risk of extinction. But through the combined efforts of conservationists, state laws, and private land owners, the Wood Duck is now a common species in Georgia.
Besides the Wood Duck, there is a chance to spot other native waterfowls, such as Hooded Mergansers, Redheads, Ruddy Ducks, Blue-winged and Green-winged Teals, and more!
Salamanders
There are two fascinating species of salamanders that you will most likely run into around Big Pond. They are the spotted salamander and the marbled salamander.
Spotted salamanders are typically black or dark gray with uneven orange spots on the back, which fade to yellow. Adults range from 5.8 to 9.8 inches long! But you will mostly find them in the swampy areas around Big Pond or vernal pools (seasonal pools of water). If these salamanders laid their eggs in a permanent lake or pond, like Big Pond, the fish would eat all their eggs.
Marbled salamanders are black or dark brown. The males have white bands along their bodies, whereas the females' bands are silver or gray. The marbled salamanders range from 3.5 to 4.25 inches in length. But these salamanders like to hide and enjoy being under rocks, rotting logs, or piles of leaves. So if you find one, you can be sure you startled it from its hiding spot!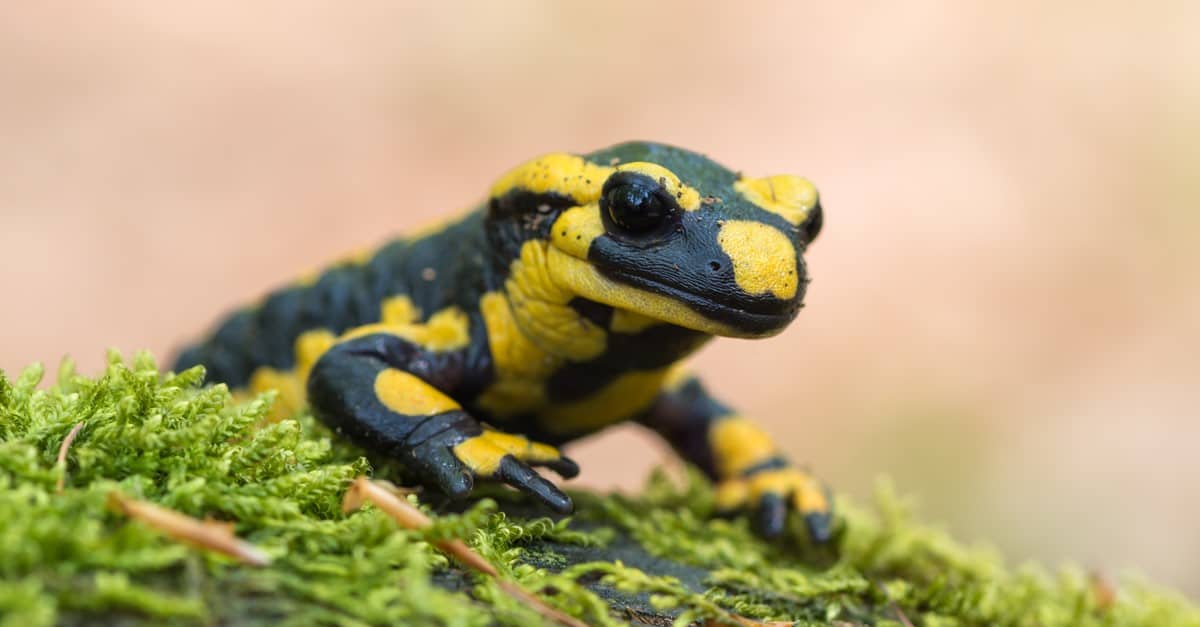 Conclusion
In conclusion, Big Pond is home to Georgia's iconic fish, waterfowl, and salamanders. If you live around this largest pond in Georgia or have a friend with access, you should explore the swampy landscape Big Pond has to offer!
Up Next:
More from A-Z Animals
---
The Featured Image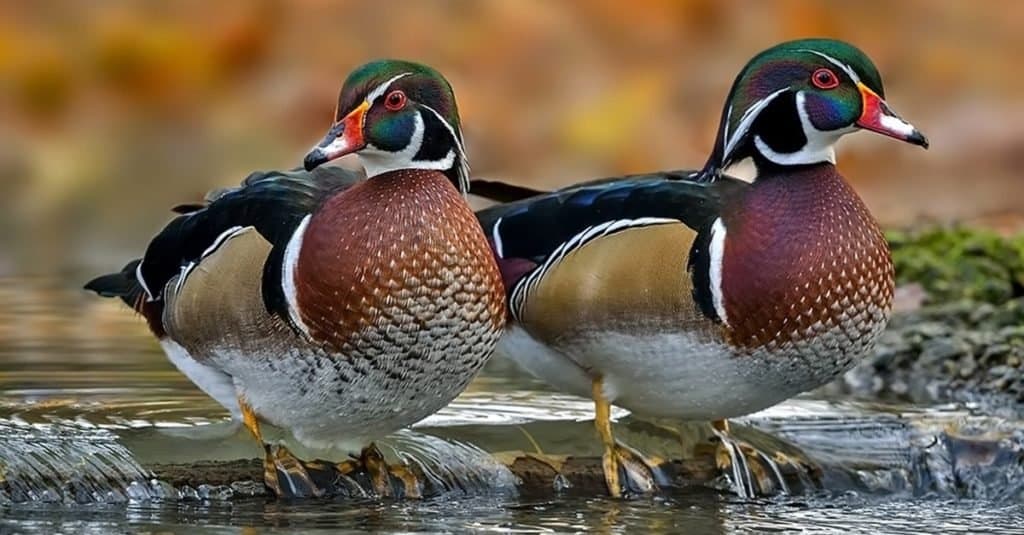 ---