According to the American Kennel Club (AKC), Beagles are the most popular hounds in the country. It's easy to see why. These sweet-faced little hounds have a high cuteness factor, with their big brown or hazel eyes and long floppy ears. They're as loving as they are loveable and their docile nature makes them great with children. But don't be fooled, these friendly companion dogs are still hunting dogs at heart. If you can't take them rabbit hunting, you'll need to give them plenty of exercise. And be sure to feed them the best dog food for Beagles to nourish their quick, curious minds and their energetic, athletic bodies.
Beagles were developed centuries ago to sniff out prey. That same nose is equally adept at sniffing out food, whether they need the calories or not. The caloric requirements of a dog that's chasing prey are very different from the one that's chasing a ball in the yard. So, you'll need to keep a close eye on your Beagle's food consumption and activity level to ensure that he doesn't become obese.
We've researched the best dog food for Beagles and ranked and rated them so you can spend less time shopping and more time playing with your canine friend.  
A-Z-Animals Top Picks for Dog Food for Beagles
#1 Overall Best: Stella & Chewy's Wild Red Classic Wholesome Grains
Our choice for the best overall dog food for Beagles is Stella & Chewy's Wild Red Classic Wholesome Grains. Beagles need lots of protein to support their active lifestyle, whether they're hunting, participating in canine sports, or just romping with your kids. This protein-rich kibble is filled with "whole prey" ingredients, including muscle meat, organ meats, and cartilage from chicken, turkey, and duck. In fact, 81% of the protein in this formula comes from animal sources.
Stella & Chewy's Wild Red Classic Wholesome Grains support your Beagle's overall health with a blend of vitamins, minerals, and amino acids, including Taurine for heart health. It contains no fillers, legumes, artificial colors, flavors, or preservatives.
Stella & Chewy's founder was inspired by how quickly her dog recovered from an illness after being on a raw diet. She launched the company from her small Brooklyn apartment 16 years ago. Today, this low-carbohydrate recipe is crafted in small batches in Oak Creek, WI to ensure product quality and safety.
Best Overall
Best for Puppies: Hill's Science Diet Dry Dog Food, Puppy
Veterinarian-recommended Hill's Science Diet Puppy dry food is formulated to provide puppies under a year old with the precise nutrition they need to grow and reach their full potential. It includes quality protein, vitamins, and minerals to support lean muscle growth, strong bones, and healthy teeth. A blend of antioxidants, including vitamins E and C, support a healthy immune system. Omega-3 fatty acids and DHA from fish oil support eye and brain development so your young Beagle can get the best possible start in life.
Hill's Science Diet Puppy dry food is made with natural ingredients in the U.S.A. from quality ingredients sourced from around the world. These delicious ingredients make this recipe tasty and easy for little puppy tummies to digest. They're made without any artificial colors, flavors, or preservatives.
Because puppies are growing and playing, they tend to eat more calories more frequently than adult dogs do. Monitor your new little friend carefully and adjust how much you feed her to be sure that she's getting adequate calories and maintaining her optimal weight. Your veterinarian can guide you if you're unsure.
Best for Puppies
Best for Seniors: Purina ONE Senior Dog Food, SmartBlend Vibrant Maturity
Every serving of Purina ONE Senior Dog Food SmartBlend Vibrant Maturity Adult 7+ Formula gives your mature Beagle the special nutritional support she needs. The first ingredient in this high-protein dog food is chicken to support her muscles. And because the formula contains no fillers so you can be sure that every ingredient will help your friend thrive.
This veterinarian-recommend recipe includes enhanced botanical oils to promote your dog's mental sharpness and energy. It contains natural sources of glucosamine for healthy joints. Its protein-rich, crunchy, meaty morsels will entice your Beagle with its texture and taste.  
Purina has manufactured high-quality pet food for over 90 years guided by the belief that "pets and people are better together." That's why they focus on innovation, sustainability, and quality.  In fact, they craft over 99% of their pet products in the U.S. so they can carefully monitor the quality of each batch.
Best for Seniors
Best Dry Food: IAMS PROACTIVE HEALTH Adult Minichunks Small Kibble
IAMS PROACTIVE HEALTH Adult Minichunks Small Kibble High Protein Dry Dog Food with Real Chicken contains real farm-raised chicken as its first ingredient to develop and maintain the muscles of active breeds like Beagles. It contains a specially formulated blend of fibers and prebiotics that promote healthy digestion. It also includes antioxidants to keep your pal's immune system strong.
This delicious recipe features small-sized kibble that many dogs enjoy because it's easier for them to pick up. Each tasty bag is made in the U.S.A. from the world's finest ingredients for 100% complete and balanced nutrition that doesn't contain artificial preservatives, flavors, or fillers.
IAMS is named after its founder, Paul Iams, who manufactured his first bag of premium dog food in 1950. He created a higher-protein, higher-fat dog food than was commercially available at the time. Today, IAMS distributes its high-quality pet food in over 70 countries. And the company continues to develop cutting-edge recipes for pets in their research center in Lewisburg, OH.
Best Dry Food
Best Wet Food: Nature's Recipe Prime Blends Wet Dog Food, Chicken & Beef Recipe
Real chicken isn't just the first ingredient in this high-quality wet dog food. It's the main ingredient. Nature's Recipe Prime Blends Wet Dog Food, Chicken & Beef Recipe's high-protein formula also features real beef and bone broth, sweet potatoes, and green beans for a savory flavor your Beagle will love. This grain-free recipe includes added vitamins, minerals, and other nutrients, such as active antioxidants to support your best buddy's general health.
Nature's Recipe selects each ingredient in all of its dog foods to serve a specific purpose. Chicken, for example, maintains healthy muscle and organs, while sweet potatoes provide dietary fiber to support your dog's healthy digestion. And they're just as careful to exclude ingredients that don't contribute to your dog's well-being like artificial flavors, colors, preservatives, corn, wheat, or poultry by-product meal.
Nature's Recipe has been crafting healthy, natural pet food for 35 years. They're owned by Big Heart Pet Brands, which is a division of J.M. Smucker Company in Orville, OH. They manufacture their dry foods in the U.S. and their wet recipes in Thailand.
Best Wet Food
Special Food Considerations for Beagles
Some Beagles are prone to obesity, so it's important to monitor your pup's weight. If she begins to gain weight, reduce her calorie intake. You can do this by reducing the serving size of her current dog food or by switching her to a lower-calorie food. And don't forget that the calories in treats can also add up.
The main health conditions that responsible breeders screen for in Beagles are eye disorders, epilepsy, hip dysplasia, hypothyroidism, and luxating patella (dislocated kneecap). These are genetic conditions that can't be prevented through good nutrition. But you can support your dog's eye health by ensuring that her food includes supplements like DHA, EPA, beta-carotene, fish oil, and lutein. And maintaining a healthy weight through diet and exercise will keep excess pounds off her joints.
Choosing the Best Dog Food for Beagles: What to Look for
When choosing the best dog food for your Beagle you should consider price, quality, and type (dry or wet).
Price
Inexpensive dog food isn't a bargain. It's inexpensive because it contains cheap ingredients called "fillers" that have no nutritional value. Premium dog food, on the other hand, is made with high-quality ingredients that will nourish your Beagle with every bite to keep her healthy for a lifetime.
Quality
Inexpensive dog foods include fillers like artificial flavors, artificial colors, artificial preservatives, corn, wheat, and poultry by-product meal. Premium-quality dog foods, on the other hand, include real ingredients like you'd feed to the human members of your family, such as meat, vegetables, and fruits. They also include supplements like essential fatty acids, vitamins, and minerals to support your pet's health.
Type (dry or wet)
The dog food discussed in this review is available in dry (kibble) and wet (canned) recipes.
The Different Types of Dog Foods for Beagles: Pros and Cons Compared
When choosing the best dog food for your Beagle, you need to understand the different types: dry (kibble) and wet (canned). Let's look at the pros and cons of each type:
Dry Dog Food
| Pros! | Cons! |
| --- | --- |
| Less expensive than canned | Opened food must be stored in a moisture-proof container |
| Unopened bags have a shelf life of up to 18 months from the date of manufacture | |
| Removes plaque and tartar |   |
Wet (Canned) Dog Food
| Pros! | Cons! |
| --- | --- |
| Most dogs prefer canned food because it tastes more like real meat | More expensive |
| Great for senior and ill dogs that don't have a good appetite | Must refrigerate after opening |
Verified Beagle Dog Food Review: User Experience
A few reviewers complained that their dogs became ill after eating Stella & Chewy's Wild Red Classic Wholesome Grains. One said, "My dog loved this food initially but then he started having gastrointestinal issues including diarrhea. I stopped the kibble, gave him the standard boiled chicken breast and rice for 1.5 weeks and he was back to normal. As soon as I restarted the kibbles, diarrhea returned so I had to chuck the rest. Maybe this was just a bad batch because he ate the first bag I bought and had no troubles at all. Oh well…"
Others complained that their dogs wouldn't eat the food: "I had high hopes for [Stella & Chewy's Wild Red Classic Wholesome Grains] because my dog does like Stella and Chewy patties. But no, she won't even try it. She is notoriously picky though. It does appear to be a high-quality kibble with grain though, so three stars. But if my dog could type, it would definitely be zero stars."
Most reviews, however, were glowing, such as this one who said, "Stella & Chewy's Wild Red Wholesome Grains Prairie Recipe has been a hit with my dog. He has been eating every piece of this kibble as soon as I fill up his bowl, so he definitely is enjoying the taste. My dog gets digestive and skin issues from wheat and soy, so I'm very happy to see that this food contains neither of those. It is also free of by-product meals, corn, and artificial colors and flavors. The kibble pieces are very small. It's the size you usually see in small breed dog foods. My big guy doesn't care about the size of his kibble so it doesn't make a difference to us, but the small-sized or older dogs will appreciate this kibble size. Great ingredients and a dog-approved taste make this dog food a winner in our book. Recommended!"
Another wrote, "Gave [Stella & Chewy's Wild Red Classic Wholesome Grains] to my beagle mix and she is very cautious about anything new regardless of what it is, so of course, she had to do a thorough 'sniffspection' before eating but it was approved thankfully. I personally like the ingredients and her poops got firmer and more regular. The large bag is (currently) $3.00 a pound, which is not terrible for a good-quality food that has the correct ratio of nutrients for your specific dog. Would consider getting again as I'm always on the lookout for a good grain inclusive food minus wheat."
Products for This Review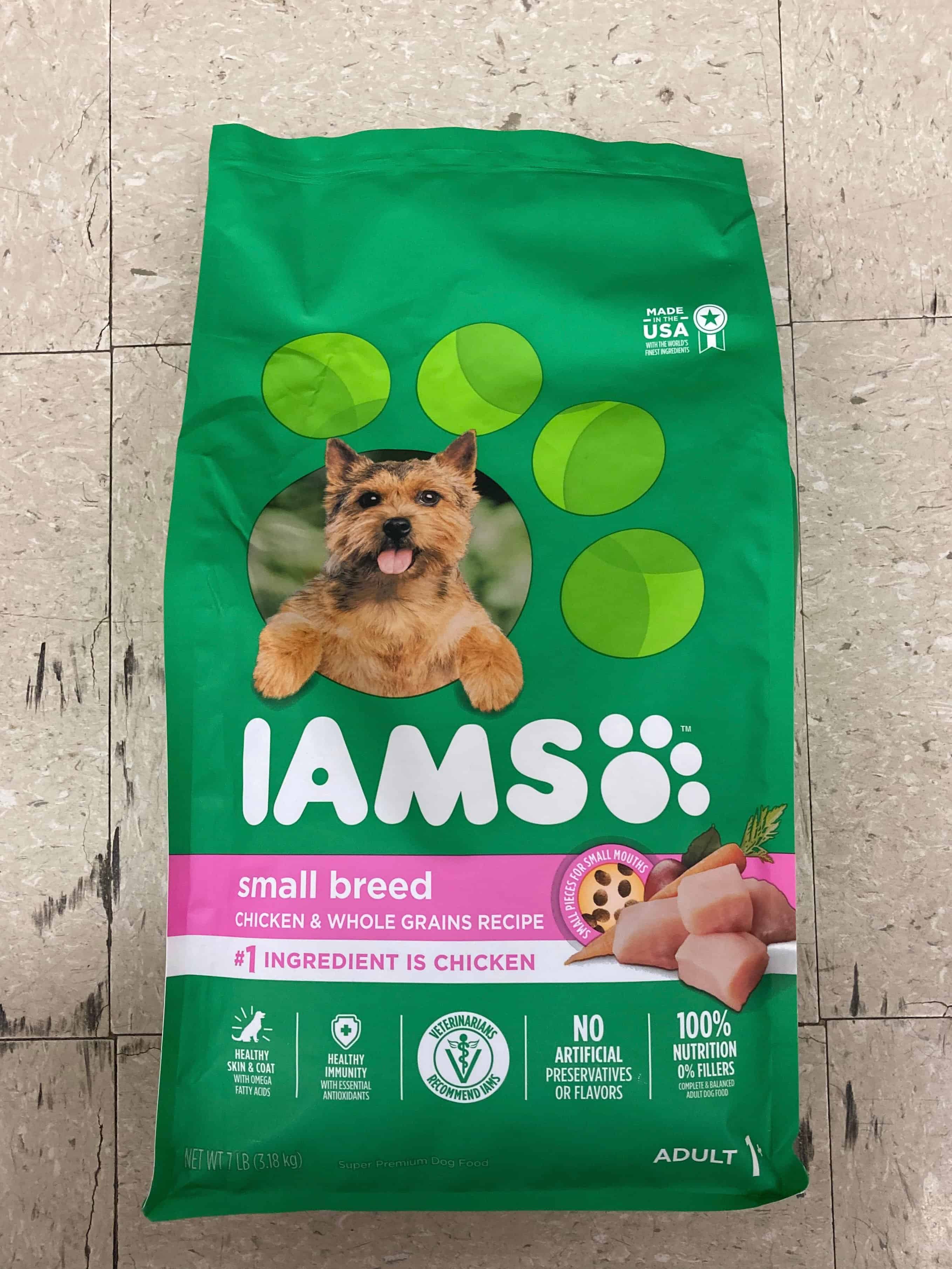 The Best Dog Food for Beagles for 2022 – (Senior, Puppy, Adult) FAQs (Frequently Asked Questions) 
How do I find out if my dog's food has been recalled?
As of March 17, 2022, none of the food featured here has been recalled according to the FDA recall database.
Do Beagles need a high-protein diet?
Because Beagles are active, athletic dogs, their dog food should feature a high-quality animal protein as its first ingredient. It should also include low-to-moderate quantities of healthy fats and carbohydrates.
Is Stella & Chewy's dog food human-grade?
Stella & Chewy's dog foods are made from 100% human-grade ingredients cooked in small batches.