When most people close their eyes and imagine a guard dog, chances are they envision a Doberman Pinscher. And with good reason. With their sleek, muscular, square-built bodies and alert, focused gaze, Dobermans were born to play the part. If you own a Doberman, you know that their regal looks are matched by their keen intelligence, loyalty, and obedience. It's important for these natural athletes to spend quality time exercising their bodies and their minds every day. Feeding your pal the best dog food for Dobermans will ensure that they're at the top of their game whether it's taking long walks with you or excelling in canine sports like agility training.
We've compiled a list of the best dog foods for Dobermans at every stage of their life. Selecting the right kibble or canned food from this list will help you keep your best friend in shape physically and mentally for a lifetime.
A-Z-Animals Top Picks for Dog Food for Dobermans
#1 Overall Best: Diamond Naturals Light Formula – Lamb Meal and Rice Formula
Our choice for the best overall dog food for Dobermans is Diamond Naturals Light Formula Dry Dog Food. This kibble is formulated with 15% fewer calories for less active or overweight dogs. It includes added glucosamine and chondroitin for joints and L-Carnitine to convert fat to energy, making it the perfect recipe for helping your dog attain and maintain healthy body weight while consuming adequate nutrition.
This delicious formula is enhanced with superfoods like chia seeds, coconut, and flaxseed that are rich in omega fatty acids that are essential to your Doberman's healthy skin and shiny coat. A pasture-raised lamb protein, the first ingredient, and quinoa provide protein for strong bones, muscle growth, and abundant energy to keep your dog fit and active. Plus, all of Diamond Naturals dry dog foods are formulated with antioxidants, their proprietary K9 Strain Probiotics, and prebiotics to support your dog's overall wellness, digestive, and immune system health.
Diamond Naturals are made by a family-owned company in the U.S.A. without corn, wheat, artificial flavors, or colors.
Overall Best
Best for Puppies: Instinct Raw Boost Puppy Grain-Free Recipe
Instinct Raw Boost Puppy Grain-Free Recipe is made with minimally processed, natural ingredients that have never been cooked like raw meat, fruits, and vegetables. This ensures that valuable nutrients such as tantalizing natural flavors, antioxidants, amino acids, vitamins, and minerals remain intact.
The first ingredient in this nutrient-dense formula is cage-free chicken for the protein that your Doberman puppy needs to grow, play, and thrive. It also includes DHA from chicken eggs for optimal brain and eye health, probiotics, and omega fatty acids. It does not include grains, potato, corn, wheat, soy, by-product meal, artificial colors, or artificial preservatives.
Instinct has been manufacturing high-quality dog food in their kitchens in Lincoln, Nebraska, for over 15 years. They freeze-dry (remove the moisture from) their raw, frozen product to make it shelf-stable without compromising its nutritional profile.  
Best for Puppies
Best for Seniors: Wellness Natural Pet Food Super5Mix Dry Dog Food
This dry food is formulated to meet the special needs of older dogs. The first ingredient is fresh meat, a naturally lean source of high-quality protein that dogs instinctively love. Carefully selected fats and wholesome grains like barley that will provide your Doberman with the energy he needs to remain active as he ages. Glucosamine Omega-3 and omega-6 fatty acids, combined with essential vitamins and minerals will nourish his skin and coat so he looks as good on the outside as he feels on the inside.
This healthy, balanced kibble is formulated to encourage healthy brain development. It includes glucosamine and chondroitin for joint health, probiotics for digestive wellness, taurine for cardiac health, and beta carotene for eye health.
Wellness Natural Pet Food Super5Mix Dry Dog Food's crunchy kibble contains no meat by-products, fillers. They're made at Wellness' company-owned manufacturing facility in Indiana, where they developed an extensive quality assurance program to ensure that their products are safe and balanced.
Best for Seniors
Best Dry Dog Food: IAMS Adult MiniChunks Small Kibble High Protein
IAMS Adult MiniChunks Small Kibble High Protein Dry Dog Food provides complete and balanced nutrition in the small kibble size that many adult dogs prefer. It's made with farm-raised chicken as the first ingredient to build and maintain strong muscles. It features a wholesome blend of fibers and prebiotics to support your Doberman's healthy digestion. Plus, antioxidants support his strong immune system.
This savory, veterinarian-recommend recipe includes wholesome grains and antioxidant-rich veggies for the premium nutrition that your dog deserves. Omega-6, an essential fatty acid, will keep your buddy's skin healthy and his coat glossy.
IAMS premium recipes are made in the U.S.A. They contain globally sourced high-quality ingredients and no artificial flavors or preservatives, and no fillers.
Best Dry Food
Best Canned Dog Food: Canidae All Life Stages Premium Wet Dog Food
This canned dog food is formulated to provide great-tasting nutrition for all breeds of dogs from puppies to seniors, making it the perfect choice for multi-dog homes. It's also the perfect choice for dogs with food sensitivities since the sole protein sources are high-quality chicken and chicken liver.
This nutritionally dense canned food is made from high-quality meat and wholesome grains simmered in natural broth for a taste and texture that dogs can't resist. It's formulated with antioxidants and probiotics to support your Doberman's healthy digestive and immune systems and vitamins and minerals for optimal joint, skin, and coat health.
Canidae is made in the U.S.A. from real foods. Their canned foods do not include wheat, corn, soy, fillers, antibiotics, hormones, or any artificial ingredients.
Best Canned Food
Special Food Considerations for Dobermans
Dobermans are prone to a variety of health issues including bloat. This life-threatening condition happens when a dog's stomach develops twists, often from consuming a large meal or too much water at one time. Your veterinarian can explain what this issue is, let you know how much your dog should eat or drink during a given time period, and tell you what actions to take if you think it has occurred.
Other health conditions that can affect Dobermans are albinism, von Willebrand's disease (a bleeding disorder), dilated cardiomyopathy (enlarged heart), hip dysplasia, progressive retinal atrophy, and hypothyroidism. Many of these health issues are genetic and cannot be prevented with good nutrition. A sound diet, however, can alleviate stress on hip joints by helping your dog maintain a healthy weight. And certain nutrients can support joint health (glucosamine and chondroitin), eye health (vitamin A and fish oil), and heart health (taurine).
Choosing the Best Dog Food for Dobermans: What to Look for
When choosing the best dog food for your Doberman you need to consider price, quality, and type (dry or wet). Here's how to consider the best dog food across each of these factors:
Price
Inexpensive dog food includes inferior-quality ingredients that you won't want to feed to your Doberman. High-quality dog food, on the other hand, contains high-quality ingredients. While inexpensive dog food may seem like a bargain, it's anything but, since it may compromise your dog's health.
Quality
Inexpensive dog foods include fillers, cheap ingredients that add bulk to the bag without adding nutritional value. In other words, fillers, which include meat by-products, grain meals, and rendered fats, provide nothing but empty calories. They can contribute to obesity and high blood sugar.
High-quality dog food contains zero fillers. Instead, they are made from high-quality meat protein, vegetables, fruits, and other nutrients that are carefully selected to enhance your dog's health.  
Type (dry or wet)
Dry dog food is generally less expensive than wet (canned) dog food. It is nutrient-dense and it helps to remove plaque and tartar from dogs' teeth. Pound-for-pound, wet (canned) dog food is more expensive, but it is a good option for dogs that have a problem chewing, are ill, or are elderly.
The Different Types of Dog Foods for Dobermans: Pros and Cons Compared
When choosing the best dog food for your Doberman, you need to understand the different types: dry (kibble) and wet (canned). Let's look at the pros and cons of each type:
Dry Dog Food
| Pros! | Cons! |
| --- | --- |
| Dry dog food is less expensive than wet (canned) food. | It will spoil if it's exposed to moisture.   |
| It comes in bags and can be stored for long periods following the manufacturer's instructions. |   |
| Provides a concentration of nutrients and textures that help to remove tartar from your canine friend's teeth.       |   |
Wet (Canned) Dog Food
| Pros! | Cons! |
| --- | --- |
| Dogs with dental problems, which need more moisture in their diet, or are picky eaters may benefit from wet food.   | It's generally more expensive than dry dog food.   |
| Unopened canned dog food has a good shelf life. | Wet (canned) dog food must be refrigerated after opening. |
Verified Doberman Dog Food Reviews: User Experience
The majority of complaints came from owners whose dogs wouldn't eat the food, like this one who said, "Unfortunately neither of my dogs like this food. I've introduced it slowly and they do not eat it well. I will be going back to the previous food."
Other reviewers complained about the price: "'I'm sure this is good food but it's soooo expensive. Our vet recommended another brand for our older dogs so we switched and pay half the price for a 30-lb. bag. A real help to the budget!"
Most reviewers, however, were extremely satisfied. One said, "My Doberman loves this food and she is finicky with a delicate GI. No problems with this food. Also, hate dragging heavy bags home from the store so this is so simple! Home delivery! Two Paws Up!"
Another wrote, "What my dog eats is very important to me. Not all dog food tastes the same and not everything is digested equally. I am what most would consider being a helicopter mom. I made my own dog food for almost a year because I didn't like how random and unnecessary fillers were in most dog foods. I did a lot of research on which brands to try and luckily, it didn't take long for me to find this one. We LOVE this brand. My pup eats it mixed in with other things and will also eat it from a treat dispenser whenever possible. It is a more expensive brand of dog food, which is the only downside."
Products for This Review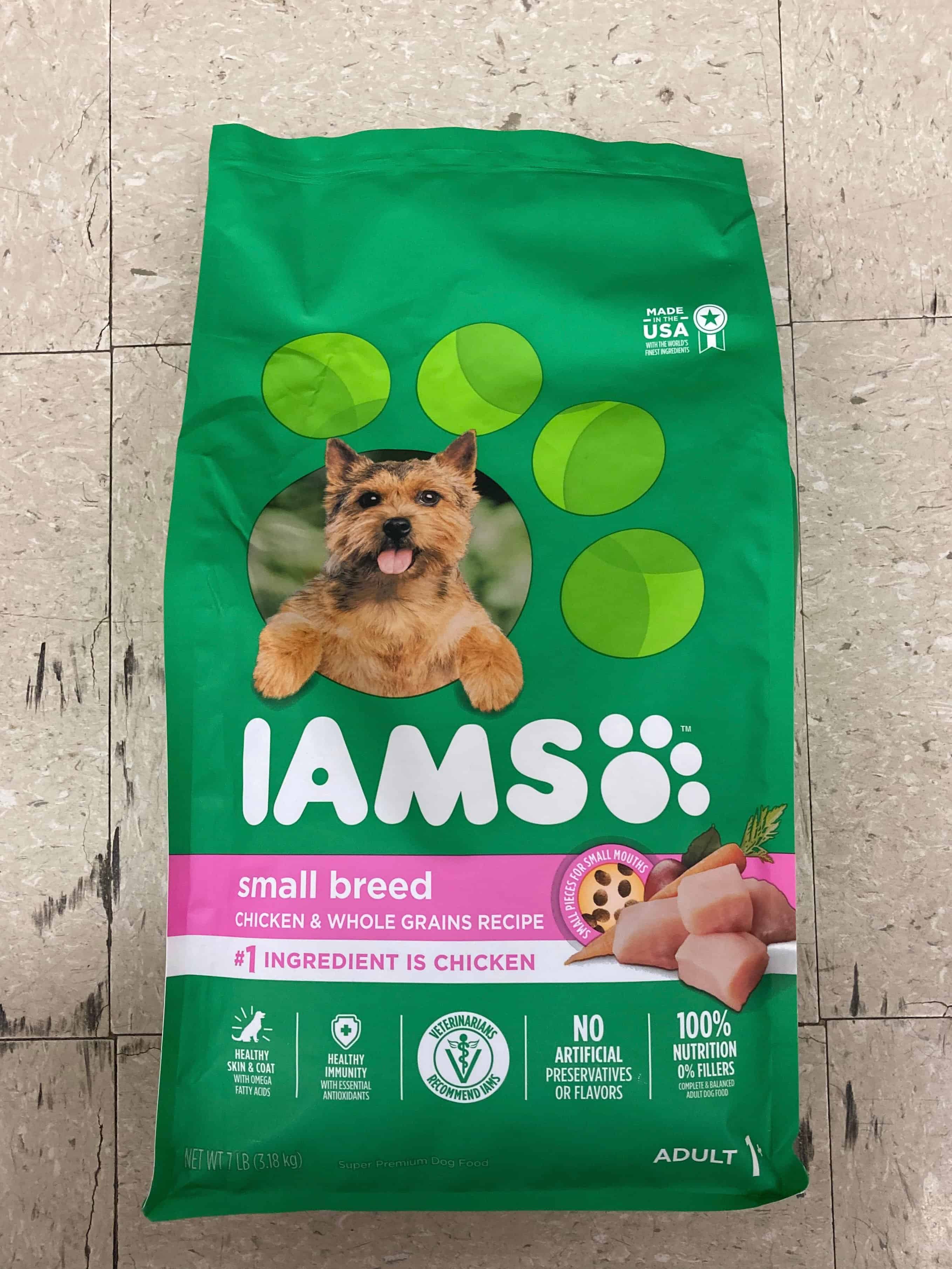 The Best Dog Food for Dobermans for 2022 – (Senior, Puppy, Adult) FAQs (Frequently Asked Questions) 
How do I find out if my dog's food has been recalled?
As of March 15, 2022, none of the food featured here has been recalled according to the FDA recall database.
How much should I feed my Doberman?
The amount of food you feed your Doberman will depend on a number of factors, including their age, sex, activity level, and even how nutritionally dense their dog food is. Each bag of dog food includes feeding guidelines, and your veterinarian can provide additional guidance.